Sovereign Debt Crisis Solution
Interest-Rates
/
Global Debt Crisis
Dec 01, 2010 - 09:28 AM GMT


Last Thursday in a government declaration, German Chancellor Angela Merkel spoke about the debt problems in Ireland and other European countries. She said,
"Europe needs a new culture of stability," and added, "A better monitoring system of the national budget would be needed for all European Union member countries."
She even addressed the cause of the European debt crisis when she said many EU countries lived beyond their measures.
Merkel obviously has recognized the root of the over indebtedness problem many European countries — and the U.S. — face. But does this recognition mean that the problems will be solved?
Unfortunately, no.
You see, there is still no political will to implement prudent monetary and fiscal policies. Not in Europe, not in the U.S. And it's easy to understand why …
Voters do not want to want to tighten their belts! They've always counted on government goodies to keep the party going. And politicians want to be (re)elected. So they have no incentive to implement prudent, long-term policies if they come with short-term hardships.
However, generally speaking …
A "Culture of New stability" Is Easy to Establish
A return to sound money; the reintroduction of a prudent global monetary system would make budget deficits quickly disappear. Politicians would have to accept budget restrictions. They would have to stop their spending binge and return to soberness.
Moreover, under a sound money regime the often bemoaned massive international economic imbalances would not exist. And we wouldn't experience the huge speculative bubbles like we've had in the past.
The "after us the deluge" policy, which has become the credo since President Nixon abandoned the Bretton Woods monetary system, would have never been possible with sound money.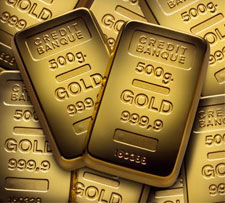 Gold is permanent, natural money, the antithesis of money made from nothing, money backed by force alone.
World Bank President Robert Zeollick knows this. In fact he is the first official in an exposed position to have added the idea of the reintroduction of the gold standard to the public debate.
He knows that Chancellor Merkel's call for a "new culture of stability" is worthless propaganda as long as the current unsound monetary regime is in existence. Any propositions that fall short of sound money are nothing more than delusions of momentous proportions.
Zoellick was quickly called to order and paddled back. But nevertheless, this episode is telling.
The problems facing the industrial world can no longer be swept under the carpet. They'll just keep coming back. The debt problem is so large, that sooner or later something has to give.
Zoellick realizes that. But Fed Chairman Bernanke is still prescribing the same old medicine — without restraint — which is only aggravating patient's ailment.
And then there is the most important question, which is rarely discussed …
Who Will Take the Losses? Over-indebted countries will end up defaulting in the coming years … either openly, or behind closed doors via currency debasement. There is simply no other option.
The point of no return has long passed. We have reached a dead-end. Our politicians will have to decide whom to saddle with the unavoidable losses coming from debt loads too large to service any longer.
Amazingly the financial industry has somehow managed not to be held responsible for their risk taking. They have succeeded in bypassing the philosophy that they should stand tall for the losses their decisions may entail.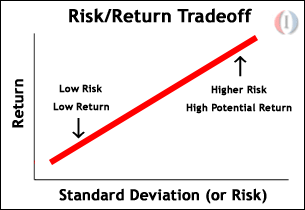 A willingness to accept losses is part of capitalism.
On the other hand, you and I have to eat our losses if our investments go bad. And that's how it should be. Otherwise capital markets and capitalism as a whole cannot function.
Every economist knows this unwritten law. But in the case of mortgage debt the law has been broken, and major losses have been socialized. Now I fear that the same will happen with the major losses coming from government — and municipality — defaults.
That means the bond market is facing a very rough future. And many issues once deemed risk-free will show their new reality.
Best wishes,
Claus
P.S. This week on Money and Markets TV, we discuss a topic that's on people's minds this holiday season: Technology. Tech devices top many wish lists, and tech stocks are among the hottest buys in the market.
So tune in tomorrow night, December 2, at 7 P.M. Eastern time (4:00 P.M. Pacific). Simply go to www.weissmoneynetwork.com and follow the on-screen instructions. Access is free and no registration is required.
This investment news is brought to you by Money and Markets. Money and Markets is a free daily investment newsletter from Martin D. Weiss and Weiss Research analysts offering the latest investing news and financial insights for the stock market, including tips and advice on investing in gold, energy and oil. Dr. Weiss is a leader in the fields of investing, interest rates, financial safety and economic forecasting. To view archives or subscribe, visit http://www.moneyandmarkets.com.
© 2005-2019 http://www.MarketOracle.co.uk - The Market Oracle is a FREE Daily Financial Markets Analysis & Forecasting online publication.

Only logged in users are allowed to post comments.
Register/ Log in