Who Has More To Lose In A No Deal Brexit?
Politics
/
BrExit
May 11, 2019 - 02:30 PM GMT

You, like us, are probably sick of the word 'Brexit.' It's dominated news headlines and discussions for the past three years, and it's almost impossible not to reference the term when discussing the stock market. Whether you believe that a No Deal Brexit will be good for Britain, bad for Britain or about the same, everyone has an opinion. What fewer people seem to be willing to opine upon is what the consequences of a No Deal Brexit might look like for wider Europe when it comes to stocks.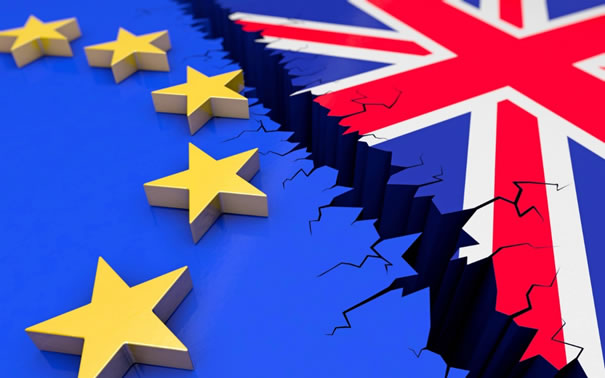 It should, of course, be noted that a No Deal Brexit is - at least for now - theoretically impossible because of the outcome of a vote in the British Parliament earlier this month. That doesn't prevent people fearing the consequences of one though, and nor does it alter the reality that if the deadline expires for Britain to leave the EU without a deal being made, then 'No Deal' will happen by default. Recent analysis of the potential impact on European markets, however, suggests that the EU as a whole has as much to lose in such a scenario as the UK does.

There have been clear indications in the past that the markets - both domestically and worldwide - are against Brexit. This is evidenced by patterns of European shares rising each time Brexit is delayed, or there's a change in British domestic politics which makes Brexit less likely to happen, or at least less likely to happen in the harshest of all forms. Based on that, it's also fair to assume that European shares would dramatically plunge in the event of the reverse either occurring, or threatening to occur. That's certainly the perspective of Ralph Jainz of Centricus Asset Management, who feels that investors are yet to adequately assess or realize the risks that a No Deal Brexit would bring. Consequently, he also feels that Britain is currently underpriced in general as investors stay away from it, and that there are 'interesting' opportunities to be gained by investing in Britain at the moment; more so than in Europe, where prices could be brittle if the worst were to occur. To put it another way, he feels that prices within Britain are already low because Brexit is factored into their value, whereas in wider Europe the risk hasn't been adequately factored. That means they have more value to lose if a deal isn't struck.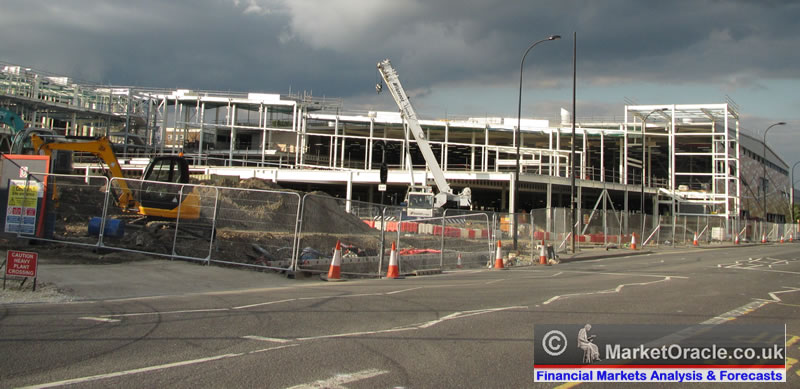 That doesn't necessarily mean good news for the British economy, though. Jainz describes the British economy - and especially the share market - as a 'hunting ground' in which prices are at rock bottom, and there may never be a better opportunity for stockpiling investments and waiting for the markets to recover inevitably. That would mean an influx of cash for the UK in the short term, but in the longer term, it could mean large swathes of private industry and services in Britain being owned by off-shore hands, with profits and revenue leaving the country instead of staying within it to reinforce a (likely fragile) post-Brexit economy.
Jainz's opinion isn't uncommon - Francesco Curto of economic research giants DWS shares similar sentiments. He says that with so much uncertainty in the market about what may or may not happen with Britain's departure from the EU, we've reached a point where Brexit cannot be isolated from any other potential large-impact factor on stock or share value anyway, and so investors should start seeing it as a non-factor, rather than the enormous factor it's currently considered to be. Stocks in services that will inevitably be required regardless of Brexit - for example, British housebuilding companies - are regarded as good purchases as they'll continue to trade, and can only realistically head in one direction.

This is, of course, one report on the likely implications of Brexit for both the UK and the EU, and there will be reports and articles written elsewhere today which will express the opposite point of view diametrically. The EU - wounded as it might be - will continue to trade within itself whether Britain is involved or not, and how Britain fares trading on WTO rules - if it could even make its trade regulations compatible with such an adjustment in a short space of time - is anybody's guess. There would, inevitably, be some negative consequences for the sovereign nation. The key difference in the information as Jainz and Curto read it is that those consequences may not be as bleak as others see them, and also that the relative strength of the EU without the UK may also not be as robust as some would have us believe. There has to be a political reason behind the EU's willingness to allow Britain to keep extending the deadline for their departure - even if they publicly complain about it - and that reason may be tied to the forecasts that are coming from their own financial experts.

Realistically, with so much conflicting advice out there, investing in British stocks - or even European ones - is akin to taking a blind punt at the moment. It's no wonder that investors largely seem to prefer Asian and American markets. Predicting the outcome of pumping money into a British bank at the moment is as difficult as predicting the outcome of pumping money into the Action Bank slot at UK Slots website Lion Wins; which may even treat investors more fairly. The slot game at least gives investors the courtesy of knowing what the 'return to payer' rate is before they start paying anything in - Britain and the EU cannot currently give any such assurances. Going further, the slot has lucrative bonuses hidden below its facade. Based on the increasingly entrenched positions of the UK and the EU, it would appear that they have nothing as rewarding up their sleeves.

Investing in Britain today is risky, and it's not our intention in writing this article to persuade you otherwise. Instead, take this as a timely reminder that investing in Europe could be every bit as risky, and may, in fact, turn out to be a worse long term bet.
By James Green
This is a paid advertorial.
© 2019 Copyright James Green - All Rights Reserved Disclaimer: The above is a matter of opinion provided for general information purposes only and is not intended as investment advice. Information and analysis above are derived from sources and utilising methods believed to be reliable, but we cannot accept responsibility for any losses you may incur as a result of this analysis. Individuals should consult with their personal financial advisors.
© 2005-2019 http://www.MarketOracle.co.uk - The Market Oracle is a FREE Daily Financial Markets Analysis & Forecasting online publication.

Only logged in users are allowed to post comments.
Register/ Log in