Cannabis Stocks With Millennial Appeal
Companies
/
Cannabis
Aug 14, 2019 - 06:38 AM GMT

The emerging cannabis industry is generating quite a bit of investor interest, and for good reason. By the year 2025, experts expect that the industry is going to climb to be worth more than $66 billion annually. To put that into perspective, you could buy 330,000 average American homes with that kind of money!

As with any emerging industry, there are plenty of cannabis companies that are working to claim their spot on the playing field. Nonetheless, those that make the biggest moves early on are likely to take the largest share of the market in the long run. In my view, some of these companies include...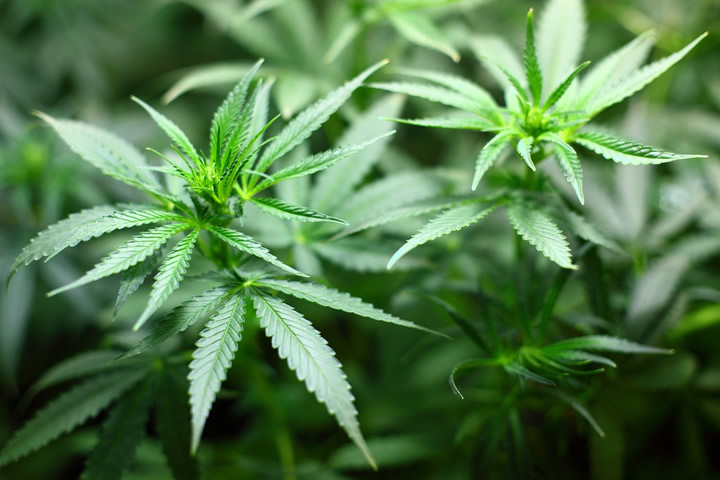 Aurora Cannabis (ACB): A Canadian Powerhouse That Should Not Be Ignored
If you follow cannabis stocks at all, chances are that you're no stranger to Aurora Cannabis. The Canadian pot grower is one of the largest in the world by both market cap and revenues. On the other hand, due to having a little more than 1 billion shares outstanding, per share prices are pretty low, trading around $6 each and driving interest among millennials who view the low share price as an opportunity.

A relatively low per-share price isn't the only thing that's driving interest in the stock. The company is the second largest cannabis company in the world, second only to Canopy Growth Corporation (CGC). One big reason that it has claimed its position among the leaders is a strong international footprint.

Interestingly, this international footprint does not include the United States, a region where I and many other experts believe the largest opportunity lies. While Aurora Cannabis has said that it plans on entering the industry, it has not yet outlined a plan for doing so.

Recently, the company made an announcement about a partnership that I don't believe investors realize the true value of. Aurora Cannabis will be partnering with the Ultimate Fighting Championship (UFC) in a study assessing CBD for pain, inflammation, and other perceived medical benefits.

If all goes well, this partnership will solidify Aurora Cannabis as a leader in CBD. Due to the fact that UFC is a United States-based company, the partnership gives the company the ability to plant its foot firmly on U.S. soil. Also, with the UFC on its side, Aurora Cannabis is making yet another play to appeal to millennials.

Considering all of the above, this is a stock that is hard not to pay attention to.
OrganiGram (OGI): Fusing Cannabis Culture With Technology
Millennials and technology go together like peas and a pod. One company, OrganiGram, is combining the two and doing so with smashing success.

The Canadian cannabis producer was founded in 2013 and started in the medical space. Since then, they have become an important source of production for the Canadian adult-use market and grown a compelling international footprint.

So, OrganiGram is a cannabis producer, where's the millennial appeal, you ask? It's in the technology. OrganiGram is the developer of a proprietary technology only used in its grow operations, known as OrganiGrow.

The technology keeps track of soil, nutrients, water, environmental conditions, and much more. This gives OrganiGram staff the ability to analyze data to determine which growing practices are most effective. The staff uses this information to tailor to the unique needs of each strain, even providing different strains different micro-climates best suited for their genetics.

Perhaps, it's the consistent quality and large yields seen through the use of OrganiGrow that has led to the company's strong success. At the moment, it is one of only four Canadian cannabis producers that have supply agreements in all 10 Canadian provinces.
Vapen MJ (VAPNF): A Millennial's Dream Cannabis Company
Headquartered in the United States, Vapen MJ is a cannabis company that one could argue was created for the millennial cannabis user. This may be why the company has taken the Arizona market by storm, generating compelling revenue growth and setting the stage for a coming coast-to-coast expansion.

So, how does Vapen MJ appeal to millennials?

As millennials continue to shift away from smoking combustible cigarettes and cigars and shift toward vape options, millennial cannabis users are looking to do the same. As Vapen MJ's name suggests, the company provides several products that give millennial consumers the ability to vaporize their marijuana. These products include both pre-loaded vape cartridges and accessories.

While offering millennials the vape options that they are looking for, Vapen also provides a line of products for consumers in all sectors including edibles, flower, salves, and oils, with multiple options in both the THC and CBD categories.

It's also worth mentioning that the company's brand has been prominently exposed in music videos featuring Wiz Khalifa and Cardi B. Although not all millennials listen to hip-hop, the style of music didn't start to hit it big until the 80's and beyond, making it largely a millennial genre.

The company also has more than 50 celebrity influencers following it as members of an instagram community of more than 65,000.

Appealing to millennials through both product options and celebrity endorsements, Vapen MJ is becoming a force to be reckoned with making the stock worth investor attention.
Veritas Farms (VFRM): A Quickly Expanding Play To Pay Attention To
Veritas Farms appeals to millennials that aren't necessarily looking to get high. The company operates on the hemp and CBD side of the market, offering full-spectrum CBD products.

Often sponsoring millennial focused events, Veritas Farms is getting widespread attention. Most recently Veritas Farms sponsored the W Hotel South Beach's Miami Swim Week event.

Just offering CBD products isn't the only way the company appeals to the millennial consumer. With a product lineup including full spectrum CBD lip balms, gummies, salves and rubs, tinctures, and more, Veritas Farms' product lineup seems to be designed for the millennial consumer.

It's likely that this is why the company is taking the big box market by storm. Recently, Veritas Farms announced that it now has a United States retail footprint that spans more than 4,500 stores across the United States. The announcement comes after multiple previous announcements of big-box retailers picking up the company's products.

Most recently, Veritas Farms said that it expanded its agreement with Kroger (KR). As a result of the expanded agreement, the company's products are now in 1,350 Kroger stores across 22 different states. The company's products can also be found in select CVS locations and other brands across the United States.

Considering the strong big-box retail footprint and a competitive millennial edge, Veritas Farms is worth taking a look at.
CannTrust (CTST): A Stock Made For The Millennial Risk V. Reward Appetite
Being relatively young investors, millennials are often willing to take risks, should those risks come with the potential for big rewards. CannTrust is a stock that fits that bill.

Those who follow cannabis stocks may be surprised to see CannTrust on this list. After all, there are questions surrounding whether or not the company will be able to maintain its license in Canada after being caught red-handed with plants being grown in unlicensed, illegal facilities. This has led to the firing of the company's CEO and the decision of a chairman to step down. It also hasn't been good for the stock.

Nonetheless, the declines could represent a big opportunity for investors with a healthy appetite for risk. After dramatic gains following the illegal grow operation scandal, CannTrust has seen serious declines in the market.

On the other hand, the company has a strong capacity for cannabis production, including the equipment and space necessary. As such, at present, it represents a potential takeover opportunity for a larger cannabis company looking to expand its production capacity, which is literally ALL OF THEM!

Importantly, CannTrust recently announced that it is combing through strategic options. Of course, one of the options would be the sale of the company. So, what we have is a company on the verge of collapse (due to a big mistake being made) with high-value equipment and operational abilities and a long list of suitors that would likely be willing to jump on the opportunity to acquire it.

While the play is a risky one, I believe that if all goes well, the potential upside could be tremendous.
Final Thoughts
As the cannabis industry continues to emerge, more opportunities will likely present themselves. Each opportunity will come with a different level of risk, and investors should always do their own research before making investment decisions. Nonetheless, I believe that the stocks mentioned above represent some of the strongest potential opportunities in the space.
This article is a paid advertisement. Read the full disclosure here.
By Joshua Rodriguez
© 2019 Copyright Joshua Rodriguez - All Rights Reserved
Disclaimer: The above is a matter of opinion provided for general information purposes only and is not intended as investment advice. Information and analysis above are derived from sources and utilising methods believed to be reliable, but we cannot accept responsibility for any losses you may incur as a result of this analysis. Individuals should consult with their personal financial advisors.
© 2005-2019 http://www.MarketOracle.co.uk - The Market Oracle is a FREE Daily Financial Markets Analysis & Forecasting online publication.

Only logged in users are allowed to post comments.
Register/ Log in