Finding an Expert Car Accident Lawyer
Personal_Finance
/
Motoring
Mar 27, 2020 - 10:20 AM GMT

Getting hurt in a car accident is the most unfortunate incident in anyone's life. You can be self-driving or in an Uber. No matter how many precautions you take, there is always someone on the road who drives carelessly. The accident becomes even more painful if you lose a loved one. The traumatic experience is hard to get over.
In case of all kinds of accidents, you should report to the police and claim from the insurance companies.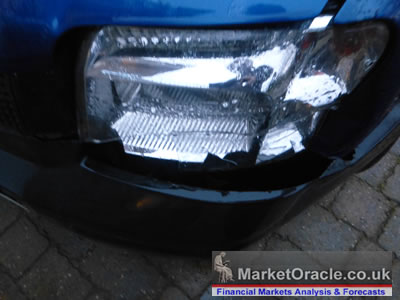 Most people make 3 mistakes when met by an accident:
Reporting the incident to the insurance company late: We agree that you have been traumatized. You need time to think straight. This fact is over-looked by insurance firms. They make this an issue. They may deny you paying back citing late reporting. So, always report the incident ASAP. This will allow you to claim the insurance.

Not claiming over the amount: When most of us get car insurance, we do not think of losing a loved one in an accident. When this happens, it makes us lose all mental peace. People tend to ignore the insurance claim. Understandably, the insurance is not going to bring back that person. However, you have been paying a premium since you bought the car. You are claiming your own hard-earned money albeit in a different form.

Handling the insurance claim process without a lawyer: This is the biggest mistake. Insurance companies throw lots of jargon. Common people do not even know the meaning. It is unfair to expect them to know the tiny details and their counter-arguments. When someone goes without a lawyer, they lose on the legal ground. They are easily fooled. So, taking a lawyer with you makes the whole case stronger. A lawyer intercepts all these technicalities. He/she makes your application free of legal and technical errors. You are sure to get back your amount when with a lawyer.
What should I do if I am in a car accident?
Seek medical help: If you are in a car accident, seek medical help as soon as possible. Delay in it can cost you your life. Do not overlook minor injuries. Many people do not go through brain scans while they do get injured there. Such callousness can cause you serious permanent damages.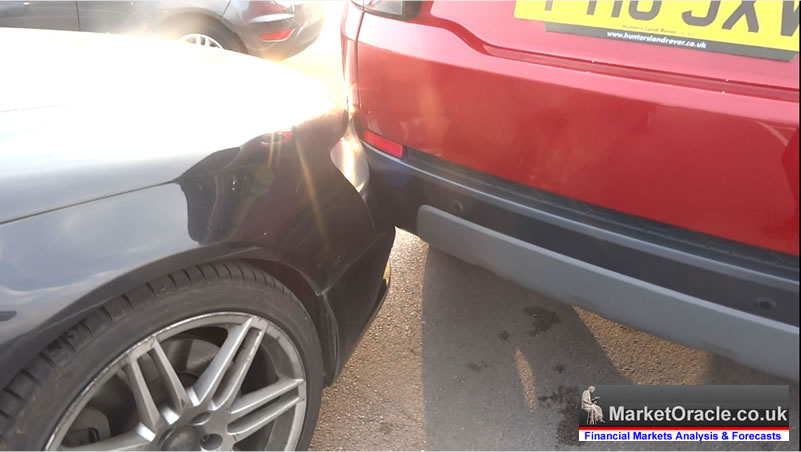 Another aspect of it is that the insurance company uses a delay in medical help against the claimant. You will not get the compensation on the ground that you let the injury get bad to get more compensation. So, always report the accident to the insurance company. However, do not sign any papers there or write a written statement divulging any information about the accident.
Seek a car accident report: When your car meets an accident, the local police issue a car accident report. It mentions the time, date, and condition of the car and other details of the accident. It is the first-hand report of the mishap. It is always a piece of crucial evidence. So be sure to collect it.
Get an attorney: Get in touch with an attorney as soon as possible. In cases of car accidents, the victim thinks of recovering first and then thinks of claiming. One should know that in Texas, the accident should be reported within 2 years. With every delay, you lessen your chance of winning. When you bring the case to court immediately, the evidence is fresh and easy to gather. All these get easier with an attorney. Also, the attorney advises you with legal matters. You may not even know that your small mistake can cost you the whole case.
Do not divulge any information to the adjuster of the other party: The adjuster from the other party in the accident may contact you. Their primary work is to get any information from you which can act against yourself! Here the role of your attorney comes in play. Do not talk to anyone. Let your attorney do the talking. Do not agree with any out of the court settlement.
If the other party is not at fault, then why will they offer out of the court settlement? Let your lawyer take the command here. You just be sure not to divulge any information about the accident to anyone. Also, your insurance company might appear to help you by appointing a legal advisor. But they seldom help you! They work for the insurance company. Why ill they help you get you money from that company? Having a personal lawyer ensures that you have the best legal advice as well.
When should you get a car accident lawyer on board?
Getting an expert car accident lawyer becomes important in the following cases
If the accident has led to wrongful death

If there are serious physical damages like:
Spinal cord injuries

Severe burns

A neck injury, known as whiplash

Fractures

Brain injury or concussion

Sprains and tears

Deep cuts leading to huge blood loss

Internal organ damages
If your car is badly damaged
If you underwent severe emotional trauma
Why do I need an expert car accident lawyer?
Better legal approach: A lawyer knows all the tits-bits of the law. A common man does not even know what do terms mean. So when you claim for compensation from the insurance company, they send you a legal notice. You do not even understand what those terms mean. Having a lawyer eases out this part.
You should know that the insurance company has its team of dedicated lawyers. They will do every bit of them to defeat you in the court. To counteract their expert team, you need an equally strong lawyer. As soon as you hire a lawyer, you increase your chances of claiming the full insurance amount. FTC defense attorney Nick Oberheiden
Many people commit the mistake of dealing with the case personally. The insurance company calls them for an out of the court agreement. People think it is better. The insurance company pays you a lesser amount. That's why having a lawyer is important.
Cost-effective: You may think that hiring a lawyer puts pressure on the pocket. It is the other way around. Hiring a lawyer saves you the cost of running the ends to get legal advice. You know which documents to produce.
You do not have to spend time on the internet to gather this information. Moreover, an expert lawyer will ensure that you receive full compensation. It may not be the case when you fight yourself.
Easy to manage: There are hundreds of documents to be produced before the judge. You need to prove your innocence or involvement in the accident. If the other party also approaches the same court, the court may need to decide the proportionate fault.
All this needs lots of paperwork. When you have a lawyer, it is easier to get the work done. They will ask you for the documents, photographs or street cam recordings and will even get the evidence in your favor.
Higher success rate: Cases with a lawyer onboard show a high success rate. People often wonder if lawyers do something extraordinary. They just present the facts better. You may overlook a minute detail. A lawyer knows that detail can make you win the case.
For example, you were recently in an accident where, say, you were ay 30% fault. The other party charges you with complete negligence and demands compensation. Now, the challenge is to prove that you did not do the damage as claimed. A lawyer will ask you for the proofs like speedometer photograph, collect evidence like CCTV footages, etc. All this will ensure that you only need to pay 30% or lesser of the compensation.
Support system: The post-accident trauma needs someone who supports you mentally and emotionally. If you have opted to have a lawyer, you have opted for a support system as well. It motivates an accident victim to see a group of people working in his favor. It de-stresses them. Also, when you discuss the whole accident, you let your trauma go away.
How do I find an expert car accident lawyer?
Online search: The Internet is of the biggest help in these cases. You can look up for an expert car accident lawyer in the search engine. Many websites even rank them according to customer reviews. Many lawyers have their websites. You can find details of their fees, case handling process and contact information there.

Ask friends, colleagues, and well-wishers: If you are not convinced by what the internet shows, you should take advice from your close friends and family. Someone must have been in a car accident or know someone who has been in it. You can take cues from them about hiring a lawyer.
What should I cross-check while hiring an expert car accident lawyer?
Once you have decided to go with a lawyer, the real work starts. There are hundreds of attorneys in the city who are good for nothing. They do not even study the case properly. So when you appear to before the judge, you lose. While choosing the right car accident lawyer for your case, pay attention to these aspects:
Credibility: Look for the credibility of the lawyer. He should be known for his serious approach to the cases. The internet is an excellent source to find this out. If you find positive or negative reviews and want to cross-check it, leave a message to that client. Most people with negative experiences do not want others to go through the same. You will be warned of the clumsy attitude of the lawyer. At the same time, if the lawyer is good, you will know that too.

Success rate: A lawyer may be brilliant in his knowledge but if his approach is not perfect, the client loses. That's why the success rate matters in these cases. Moreover, car companies pay you compensation only if you win. If you lose, you get nothing. That's why a lawyer must know how to present the facts to make your case strong. The success rate will show how often he does his work perfectly. Always go for a lawyer with the highest number of wins in the court.

Versatility: A car accident is a tricky case. Many clauses might not be covered by the car insurance company. If your lawyer does not know the different sections and acts of the law, you will lose. For example, if your lawyer does not present the fact that you had partial negligence in the accident; the insurance company might use it against you. However, in the presence of the lawyer, you can claim for comparative compensation. All this is possible if your lawyer has dealt with different types of car accident cases in the past.

Experience: In the legal field, experience matters most. No one knows every clause of the law. Insurance companies have complex policies. They are hard to decode by a common man. For an experienced lawyer, it is easy to chalk out a plan for winning the case. They have dealt with similar cases in the past. They know what aspects lead to the client's win in the court.

Dedicated team: always go for a lawyer with his dedicated team of associates. Do not fall in the trap of lone lawyers. When a lawyer has a team, he has diverse ideas as well. The team brainstorms to make the case strong. This is not the case with the lone lawyers. They lack ideas and approaches. Also, when working in a team, you will be assigned a personal lawyer. He/she will look into your case at a personal level. This approach makes the client comfortable and the case stronger.
Conclusion
A car accident is the most unfortunate even in anyone's life. Whether they were driving to the work or returning from a vacation, it only creates scary memories. However, if you have got serious injuries or your car is badly damaged or you have got insurance, you should claim compensation from the other party or the insurance company. Several people let go of this opportunity because of trauma. They think it is hard to win. However, if you hire an expert car accident lawyer, you will get the best advice and legal counsel. You will surely win the case.
By Lyle MacLeod
© 2020 Copyright Lyle MacLeod - All Rights Reserved Disclaimer: The above is a matter of opinion provided for general information purposes only and is not intended as investment advice. Information and analysis above are derived from sources and utilising methods believed to be reliable, but we cannot accept responsibility for any losses you may incur as a result of this analysis. Individuals should consult with their personal financial advisors.
© 2005-2022 http://www.MarketOracle.co.uk - The Market Oracle is a FREE Daily Financial Markets Analysis & Forecasting online publication.

Only logged in users are allowed to post comments.
Register/ Log in