The Trading Doctor - A Broken Heart - Learn to Trade with Discipline
InvestorEducation
/
Trader Psychology
Apr 02, 2007 - 03:04 PM GMT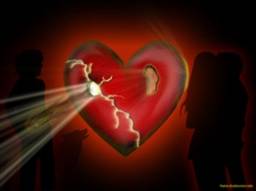 And in the end, it's not the years in your life that count. It's the life in your years... Abraham Lincoln
Today, I had to admit a 25-year-old trader to the hospital. He complained of crushing substernal chest pain and collapsed at his trading desk.He will survive this, most likely. However, it is pretty clear that he will never be the same. No one gets out of this type of situation unscathed. The trauma will pass, and the immediate stress will dissipate. The anxiety and the post-traumatic stress will be with him for years to come.

How does something like this happen? He was overweight and not in good physical health. Moreover, his stress level had been gradually increasing over the past few months and his trading was suffering a lot. He was trading badly and started over-trading and taking larger positions. He was making larger and larger "tweaks" to his trading plan, and there was little or no discipline in the way he was acting, both during and after market hours. This is never a good sign, for a number of reasons (not the least of which is the drawdown on financial, mental, energetic and physical capital), including a kind of revenge-itis that seemed to be setting in. You know what I mean, " I have to do something to get even with this market for doing this! I have to get back what I lost." Again, not good at all. Then, market volatility of the this week became too much for him, partly because he had never seen it before, and partly because he had some large positions that went heavily against him.

We had been working for one year for him to start a program for him to modulate his involvement with the markets, and get into a regular exercise (weights and aerobics) program plus yoga once a week. In addition, he had been "trying" for one year to cut down on the absolute garbage he was eating every day, and to develop a trading plan which allowed him to enter orders and stops mechanically so he would not have to be in sedentary stress all day long watching the markets. These were all great ideas. Unfortunately, procrastination, denial and rationalization went on too long. He said he would do these things, made lists, talked about it, did nothing and ended up with a heart attack.

Life, just as trading, is about commitment, execution, discipline and timing.

The best laid plans! It's like the fallacy of the great idea. You know what I mean? I had someone tell me a few months ago that she had the "best ideas ever!" Hmmm. That is enough to get my attention. So, of course, I asked her "What about these ideas? How long have you had them? How often do you have them? What do you do with them?

She looked at me a bit perplexed (as if I already should or could have known the answers) and replied, " I get an idea, write it down and put it in my God box by the front door. That way, I know that something will happen and God will make one or more (I hope!!) of my ideas come to reality."

Great! How totally ludicrous is that anyway? Before you get the wrong idea, this is not an anti-God piece. God moves in mysterious and wondrous ways every waking moment in the lives of many of us. This is about the fallacy of the great idea. This is about getting an idea, putting it on a piece of paper in a box and leaving it there. This is about expecting someone else to do something for you while you are out doing whatever it is that you do.

Then, one day, you turn on the TV and there it is---your idea! Hey, honey! Look! My idea is on TV, and they are selling hundreds and thousands of my idea right now!

Wait a minute. That is not your idea. Well, OK....it IS your idea, but it's still in your God box. Someone else thought of your ideas and actually did something about it. They executed your idea so they are the ones who are profiting from it. It's not like you didn't think of it...you did. However, ideas without actions are just that. Dead, dormant, lying-in-the-box -plain- vanilla ideas.

So back to our unfortunate and very ill trader. He had the ideas to change his life, but he procrastinated. For whatever reason, he could not follow through. Just as he was over-executing his trades, getting more and more sloppy and looking for the really big 30-40 bagger,
he was literally falling apart inside. He allowed himself to break his heart. He allowed the drive for money to get in the way of his life and health. It ended up putting him in cardiac intensive care.

I am sending every ounce of healing energy and prayer I have to him tonight, and ask you to do the same. What good are all the ideas, hopes, dreams and plans you have to get right with yourself if you cannot start right now to do what must be done? What is really important to you in your life? What are your priorities? For what do you want to be remembered?

Start this instant to be the change you want to see in yourself. Go to the mirror and ask yourself what is worth dying for?

Insanity is doing the same thing over and over again and expecting different results. You and you alone have the power to take control of your life and your trading. Do it now before it becomes just another idea sitting around in a box somewhere.

The secret of health for both mind and body is not to mourn for the past, worry about the future, or to anticipate troubles. The secret is to live in the present moment wisely and earnestly.... Buddha

Until Next Time,
Good Trading and Brain On!

By Dr. Janice Dorn, MD, PhD
Prescriptions for Profits
www.thetradingdoctor.com
Signup for your risk-free subscription to the Trading Doctor Newsletter. If you are not completely satisfied that our newsletter is for you just let us know, via email, within 7 days of your subscription date and we'll immediatly refund your money.
© Copyright 2006-07 -- Janice Dorn, M.D., Ph.D. -- Ocean Ivory LLC
Dr. Janice Dorn is a graduate of the Albert Einstein College of Medicine, where she received her Ph.D. in Neuroanatomy. She did her postdoctoral work in Neurophysiology at the New York Medical College. She received her M.D. from La Universidad Autonoma de Ciudad Juarez, did one year of clinical clerkships in Phoenix, Arizona. and then completed a Neurology Internship at The University of New Mexico in Albuquerque. For the past twelve years, Dr. Dorn has focused her attention on trading, mentoring and commentary in the financial markets, with emphasis on Behavioral NeuroFinance, Mass NeuroPsychology, Trading NeuroPsychology, Futurism and Life Extension. A graduate of Coach University, she is a full time futures trader and trading coach. Dr. Dorn is the author of over 300 publications, relating to Trading and Investing Neurouropsychology, Market Mass Neuropsychology, Behavioral Neurofinance, and Holistic Wellness and Longevity.
© 2005-2019 http://www.MarketOracle.co.uk - The Market Oracle is a FREE Daily Financial Markets Analysis & Forecasting online publication.

Only logged in users are allowed to post comments.
Register/ Log in