Chinese Tech Stocks CCP Paranoia, VIES - Variable Interest Entities
Companies
/
China Stocks
Oct 18, 2021 - 01:53 PM GMT

Don Xi Jin Ping Corleone continues to extract an ever escalating VIG from the chinese tek giants, three of which Bidu, Alibaba and Tencent perked my recent interest to start accumulating into once they crossed below a PE of 20 and for the fact their earnings growth continues to compound on an exponential trend trajectory, so buying chinese stocks should be a no brainier over a 3 to 5 year hold, i.e. new all time highs should be eventually a done deal.
However, as I keep pointing out we are dealing with a mafia enterprise in the Chinese Criminal Party (CCP) and so all must bow their heads down before Emperor Xi Jin Ping who has all the whole marks of absolute power having gone to his head, i.e. he is starting to go the way of all dictators by going a little insane, demanding tributes to the tune of hundreds of billions of dollars. For instance Tencent recently pledged to offer the crime syndicate $100 billion, likely soon to be followed by the other tek giants.
At this point in time it is difficult to say how long the tech blood bath will continue until the mafia that runs China has gorged itself full on hundreds of billions of dollars, but at this point in time I still see a fall in the chinese tech stocks as being temporary for I can not imagine that the Chinese mafia will actually kill the goose that lays the golden eggs, I am sure there will be some confucius quotes being brought to the attention of Xi Jin Ping.
So yes, under valued chinese stocks could go a lower, just as over valued US stocks have gone a lot higher, so there will could be pain in for those investors who don't have a clue about how to invest!
BUY when CHEAP and SELL when EXPENSIVE!. Investing isn't rocket science! Instead the weak hands focus on the draw down, who then make the fatale mistake of exiting early on fears that the lows could be revisited once more!
For instance look at all the fools who sold out of Apple at $5 because they imagined the stock price could once more revisit $2 as it had several times, instead at the time Apple under a PE of 20 was CHEAP! And remained CHEAP for MANY, MANY YEARS!
So looking back at the stock chart one can imagine why didn't everyone pile into Apple when it was dirt cheap at $5 or less? It's because investors were fearful of stock once more trading to back down to the lows and thus even if they were smart enough to buy at $2 or $3 tended to sell out at $5 or $6. Instead here we stand with Apple recently have skirted $150, some X30 higher!
However, HOWEVER these ARE chinese stocks, which means that the risks of accounting fraud and outright theft courtesy of the CCP mafia are HIGH so one needs to tread carefully, not get carried away investing, many thinking that investing in Alibaba is like investing in Amazon it is NOT because of what the CCP mafia does from time to time, for instance one only needs to look at what happened to the $100 billion home tutoring market which was destroyed overnight. I am not saying they will do the same to the likes of Alibaba but on a scale of 1 to 10 they WILL extract blood form these chinese tech giants and further afield affluent chinese which is why Chinese people have parked $100 billions in the UK property market to escape the clutches of the Chinese CCP mafia. For instance even chinese citizens are not allowed to own the land their homes sit on, whist at the same time Chinese investors own huge swaths of agricultural land and property across the United States!
Whilst many I am sure will say that the likes of the US is also seeking to regulate the likes of Facebook and Google, but the key difference is that the US regulations are towards privacy concerns whereas Chinese regulatory action is to prevent any pockets of emerging threats of power and influence on the masses outside of the total control of the CCP. There is a HUGE difference between regulations in the US and regulations in China, they are NOT the SAME and consequentially the investing risks are much higher.
VIES - Variable Interest Entities
Right form the outset before the more recent warnings surrounding VIEs I stated that I would be investing in the three chinese tech giants Hong Kong listings rather than the NYSE listings of BABA, BIDU and TECHEY i.e. 0700, 9988, 9888 due to the VIEs being deemed as being much higher risk which was initially based on the risk of US delisiting of chinese stocks which I deemed to be a low risk at the time given the watered down proposals of giving a 3 year advance warnings for any delistiings. However when looking under the hood I was not entirely comfortable with investing in companies that are registered in the Cayman Islands rather than Hong Kong or China which is basically asking for trouble, high risk of getting scammed regardless of what the talking heads state, legally one is not invested in Alibaba China, legally one is invested in Alibaba Group Holding Limited, a Cayman Islands company, good luck with that if anything goes wrong and they shut up shop one day!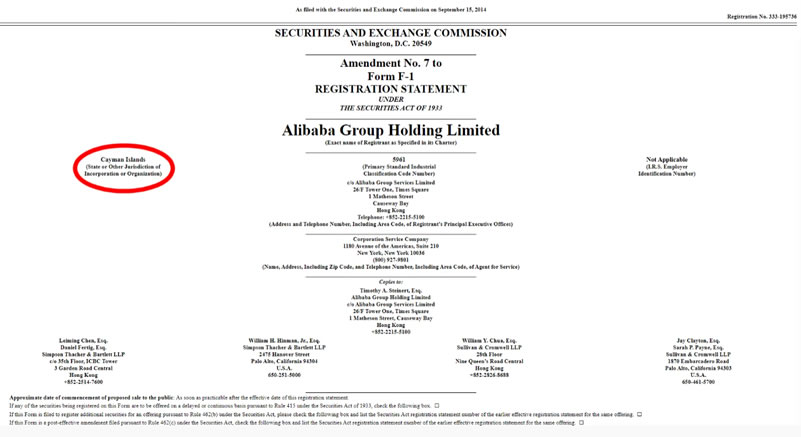 However for me the greater risk has always been of what the CCP would do, i.e. the whole point of creating the VIEs is to get around chinese laws of preventing foreign investment, so the CCP could at any time declare the Chinese tech giants to cease and desist with VIEs, which is ironic given the amount of capital china has invested abroad! So to specifically counter that risk I have invested using the HK exchange, a pain in the butt do so but nevertheless necessary to reduce already elevated risks, which is why I had been avoiding investing in chinese stocks in the first place until their recent lows. Though I am sure the likes of XI Jinping has many billions of dollars squirreled away in western assets such as property and stocks so if the CCP ever do press the doomsday investing button then they should also forfeit their investments in western assets, reap what they sow, If foreigners investing in Chinese assets lose because of the CCP dictatorship then so should Chinese nationals investing in western assets be it property, stocks or bonds and experience a similar fate i.e. a deterrent not to cross the line.
If CHINA does what it appears it could do in terms of destroying the value of foreign investors holdings then that would be another prime example that the Chinese government really is GANGSTER MAFIA organisation that seeks to SCAM Western Investors by means of VIEs, the worlds most sophisticated SCAMMER, stealing hundreds of billions of dollars for which there will be a day of reckoning much as Admiral Yamamoto realised when he watched the Zero's land safely back on his aircraft carriers flight decks on 7th December 1941, the CCP mafia would be well served to learn the lessons from history.
The bottom line is always keep in mind that Chinese stocks ARE HIGH RISK, so do not get carried away by buying the DIP! After 2 buys on each of the 3 target stocks I am now fully invested and very much doubt that I will buying anymore where approx 8% of my stocks portfolio is currently invested in Chinese stocks (AI+High Risk+ Cash on account =100%).
CCP Paranoid
What we are witnessing with regards the chinese Tech giants is likely the tip of an iceberg of a paranoid chinese communist party that appears to be going through the process of eliminating any pockets of power and influence out side of their direct control that ranges from corporations, to celebrities to billionaires all of which are being forced to bow to the CCP and I fear this is only the beginning for there are no limits to the degree of which the totalitarian state will go right down to the suppression of what ordinary individuals can think.
There are news stories of dozens of Chinese celebs disappearing, being silenced, erased from the media landscape with many being forced to flee China. Any chinese with any sizeable amount of wealth could soon become targets for their wealth to be stolen from them.
Watch for news over the coming months to emerge of hidden prison camps housing tens of thousands of formerly wealthy chinese citizens who have been stripped of their wealth to enrich Chinese communist party members as well as squash emerging pockets of power. Reminds me of the James Bond Movies will the evil billionaires seeking to take over, well that's likely how the CCP viewed Alibaba's Jack Mai and thus silenced him.
This article is an excerpt form my recent in-depth analysis : Stock Market FOMO Going into Crash Season, Chinese Stocks and Bitcoin Trend Update
FOMO Fumes on Negative Earnings
Cathy Woods ARK Funds Performance Year to Date - Chinese Stocks Big Mistake
INTEL The Two Steps Forward One Step Back Corporation
AMD Ryzen 3D
New Potential Addition to my AI Stocks Portfolio
Why is Netflix a FAANG Stock?
Stock Market CRASH / Correction
How to Protect Your Self From a Stock Market CRASH / Bear Market?
Chinese Tech Stocks CCP Paranoia
VIES - Variable Interest Entities
CCP Paranoid
Best AI Tech Stocks ETF?
Best UK Investment Trust
AI Stocks Buying Pressure Evaluation
AI Stocks Portfolio Current State
AI Stocks Portfolio KEY
What to Buy Today?
INVEST AND FORGET HIGH RISK STOCKS!
High Risk Stocks KEY
Bitcoin Trend Forecast Current State
Crypto Bear Market Accumulation Current State
Crazy Crypto Exchanges - How to Buy Bitcoin for $42k, Sell for $59k when trading at $47k!
The whole of this extensive analysis was first made available to Patrons who support my work. So for immediate first access to ALL of my analysis and trend forecasts then do consider becoming a Patron by supporting my work for just $4 per month . https://www.patreon.com/Nadeem_Walayat.
Including access to my most recent in-depth analysis - Silver Price Trend Forecast October 2021 to May 2022, CHINOBLE! AI Stocks Buying Plan
UK Inflation Soaring into the Stratosphere, Real rate Probably 20% Per Annum
The 2% Inflation SCAM, Millions of Workers take the Red Pill
Silver Previous Forecast Recap
Gold Price Trend Implications for Silver
Silver Supply and Demand
Silver vs US Dollar
Gold / Silver Ratio
SILVER Trend Analysis
Long-term Trend Analysis
Formulating a Trend Forecast
Silver Price Trend Forecast October 2021 to May 2022
Silver Investing Strategy
SIL ETF - What About Silver Mining Stocks?
Gold Price Trend Brief
Why the CCP is Living on Borrowed Time and Needs a War
Understanding the Chinese Regime and What it is Capable Of
Guanxi
Chinese People do NOT Eat Dogs Newspeak
CHINOBLE! Evergrande Reality Exposes China Fiction!
AI Stocks Portfolio Investing Strategy
AI Stocks Portfolio Amendments
AI Stocks Portfolio Current State
October Investing Plan
HIGH RISK STOCKS INVEST AND FORGET PORTFOLIO
Why China Could Crash Bitcoin / Crypto's!
My Next Analysis
Also my recent latest extensive analysis on the prospects for the stock market into Mid 2021 see - Stock Market FOMO Hits September Brick Wall - Dow Trend Forecast Sept 2021 to May 2022
Contents:
Stock Market Forecast 2021 Review
Stock Market AI mega-trend Big Picture
US Economy and Stock Market Addicted to Deficit Spending
US Economy Has Been in an Economic Depression Since 2008
Inflation and the Crazy Crypto Markets
Inflation Consequences for the Stock Market
FED Balance Sheet
Weakening Stock Market Breadth
Why Most Stocks May Go Nowhere for the Next 10 Years!
FANG Stocks
Margin Debt
Dow Short-term Trend Analysis
Dow Annual Percent Change
Dow Long-term Trend Analysis
ELLIOTT WAVES Analysis
Stocks and 10 Year Bond Yields
SEASONAL ANALYSIS
Short-term Seasonal Trend
US Presidential Cycle
Best Time of Year to Invest in Stocks
2021 - 2022 Seasonal Investing Pattern
Formulating a Stock Market Trend Forecast
Dow Stock Market Trend Forecast Sept 2021 to May 2022 Conclusion
Investing fundamentals
IBM Continuing to Revolutionise Computing
AI Stocks Portfolio Current State
My Late October Stocks Buying Plan
HIGH RISK STOCKS - Invest and Forget!
Afghanistan The Next Chinese Province, Australia Living on Borrowed Time
CHINA! CHINA! CHINA!
Evergrande China's Lehman's Moment
Aukus Ruckus
So for immediate first access to ALL of my analysis and trend forecasts then do consider becoming a Patron by supporting my work for just $3 per month. https://www.patreon.com/Nadeem_Walayat.
My analysis schedule includes:
UK House Prices Trend Analysis, including an update for the US and a quick look at Canada and China - 30% done
How to Get Rich! - 90% done - This is a good 6 month work in progress nearing completion.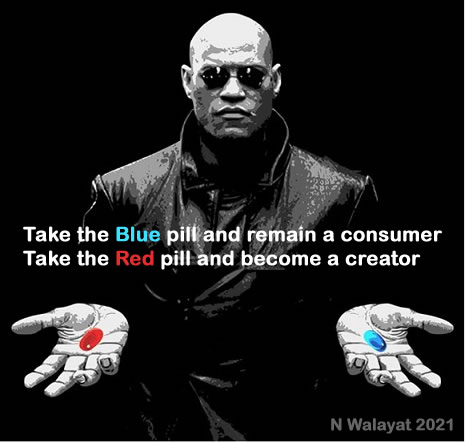 US Dollar and British Pound analysis
Gold Price Trend Analysis - 10%
Again for immediate access to all my work do consider becoming a Patron by supporting my work for just $4 per month https://www.patreon.com/Nadeem_Walayat.
And ensure you are subscribed to my ALWAYS FREE newsletter for my next in-depth analysis.
Your AI data preprocessing analyst.
Nadeem Walayat
Copyright © 2005-2021 Marketoracle.co.uk (Market Oracle Ltd). All rights reserved.
Nadeem Walayat has over 35 years experience of trading derivatives, portfolio management and analysing the financial markets, including one of few who both anticipated and Beat the 1987 Crash. Nadeem's forward looking analysis focuses on UK inflation, economy, interest rates and housing market. He is the author of five ebook's in the The Inflation Mega-Trend and Stocks Stealth Bull Market series that can be downloaded for Free.

Nadeem is the Editor of The Market Oracle, a FREE Daily Financial Markets Analysis & Forecasting online publication that presents in-depth analysis from over 1000 experienced analysts on a range of views of the probable direction of the financial markets, thus enabling our readers to arrive at an informed opinion on future market direction. http://www.marketoracle.co.uk
Disclaimer: The above is a matter of opinion provided for general information purposes only and is not intended as investment advice. Information and analysis above are derived from sources and utilising methods believed to be reliable, but we cannot accept responsibility for any trading losses you may incur as a result of this analysis. Individuals should consult with their personal financial advisors before engaging in any trading activities.
© 2005-2022 http://www.MarketOracle.co.uk - The Market Oracle is a FREE Daily Financial Markets Analysis & Forecasting online publication.

Only logged in users are allowed to post comments.
Register/ Log in