Another Victim of America's Ponzi Scheme Economy (Part 1)
Politics
/
Recession 2008 - 2010
Jul 08, 2009 - 06:41 AM GMT


As of yesterday, Lear Corp., an auto parts supplier for the "Little 3" joined the list of others who have been victimized by the collapse of America's Ponzi scheme economy.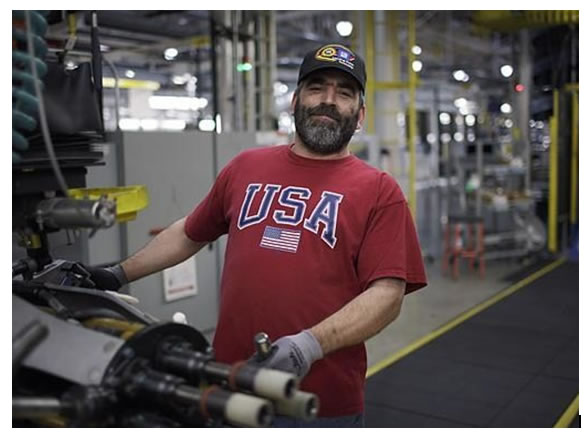 With Visteon having filed for bankruptcy protection in May of this year, and the "Little 3" essentially bankrupt with no real future, you can bet there's much more to come from America's financial apocalypse.
http://www.chicagotribune.com/news/local/wire/chi-ap-us-lear-bankruptcy,0,5090445.story
If you think Detroit looks bad now, wait a few more years because you "ain't seen nuthin yet." Hundreds of U.S. cities, large and small, face an inevitable demise similar to Detroit, Cleveland, and Philadelphia.
How can I be so sure of this?
America's real economy was transformed by decades of unfair trade policies that destroyed millions of U.S. jobs. As an attempt to mask the reality, economists and politicians have highlighted the "Information Age" as the engine of the "New Economy," promising higher living standards for all. But we have seen slightly different results.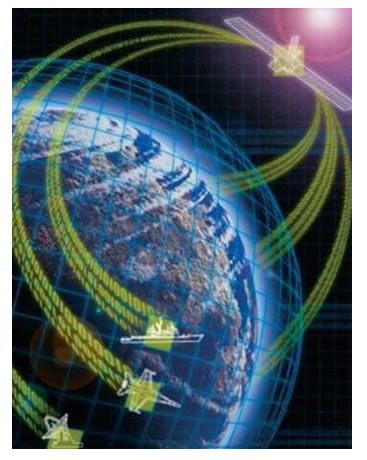 Rather than higher living standards for all, the "New Economy" has brought higher living standards to much of the developing world, corporate executives and wealthy shareholders of U.S. corporations.
Meanwhile, working-class Americans have been left out of the picture. In fact, because there is a finite amount of wealth to divide, it's clear that America's wealthy elite and much of the developing world have seen their living standards increase at the expense of working-class Americans.
Rather than higher living standards for all, this proclamation of a "New Economy" has provided a smoke screen for more permissive free trade policies that continue to destroy working-class America, while enriching corporations and workers from developing nations. It's been socialism for corporations and developing nations at the expense of working-class Americans.
Not by coincidence, the current bailouts advocated by Washington bear a striking resemblance to their own policies of economic extortion through the mechanisms of free trade.
As a replacement for jobs that produce real goods, America's "New Economy" is now characterized by a service economy that's based on scavenging wealth from the huge Ponzi scheme designed by Washington.
America's "Old Economy" created good jobs during a period when U.S. imports were in high demand around the world. As a result, America was the world's largest creditor because it served as the global leader of manufactured goods; real products needed and demanded by the world – the best automobiles, consumer appliances, textiles, and basic materials.
During the "Old Economy" Americans had a healthy savings rate, a one-income household was the norm, healthcare and higher education was affordable, there were no credit cards, there was no need for cheap labor off the backs of illegal aliens, and America was a net exporter of crude oil.
Towards the final stages of America's "Old Economy" Asia began modernizing its own manufacturing industries. Rather than automotive plants and consumer electronics, much of Asia's manufacturing efforts were focused on providing goods for its own consumers so as to decrease dependence on imports. At first, they weren't so good at it.
But once free trade became the status quo, it enabled Asia to enter the market place with unfair advantages while using illegal trade practices. Furthermore, as more American firms sent manufacturing plants overseas, Asia became the recipient of the unintended but inevitable transfer of intellectual property from the United States.
This enabled Asian companies to gain access to critical manufacturing and design secrets. Even Japan has benefited from U.S. intellectual property as the result of free trade. In many cases, huge companies are being sold off to foreign competitors because they simply cannot compete on U.S. soil due to free trade.
http://www.avaresearch.com/article_details-274.html
In return, U.S. corporations have increased their profits while providing cheap goods to U.S. consumers. The only problem is, Ponzi scheme never last indefinitely. At some point you need a real job to buy goods. Credit cards can only take you so far. Now we are seeing this Ponzi scheme unravel. Unfortunately, it still has a long way to go.
http://www.avaresearch.com/article_details-154.html
As a direct beneficiary of intellectual property from the U.S., Asian imports have evolved from cheap trinkets into automobiles, consumer electronics, prescription drugs, and so on. For many years now, Asia has dominated the consumer electronics manufacturing industry. Now, Japan dominates the automotive industry.
China has already destroyed the U.S. textile, chemical, steel and other industries, using unfair trade and pricing practices. Meanwhile, Washington has sat idle, as has the World Trade Organization.
You ask why? How can this be?
Washington doesn't have much bargaining power since China is the principal player in America's Ponzi scheme, providing financing to keep interest rates low, which keeps U.S. consumers shopping "till they drop."
Of more detriment, U.S. consumers are buying mainly imports from Asia, Europe and Latin America. This indirectly leads to even more job losses in America. As you can imagine, this fuels a perpetual loop that is virtually impossible to escape from without a major collapse; a collapse much larger than we see today.
Due to the toxic effects of free trade, China will soon dominate the automotive and drug manufacturing industries. Without radical changes in free trade and the implementation of universal healthcare, America will continue its competitive decline in global trade.
If you want to devise a system of free trade, all participants must play by the same rules. Otherwise, competitive advantages will be established favoring one or more nations over those operating under less favorable rules.
http://www.avaresearch.com/article_details-74.html
As it stands today, America has no chance to mount a permanent economic recovery without radical realignment of economic and trade policies. Until free trade has been restructured into fair trade, millions of additional jobs will be sent permanently overseas. And the only replacement of these jobs will be service-oriented professions catering to the wealthy, similar to what you see in third world nations.
During America's "Old Economy" Detroit was at its peak, along with Cleveland, Philadelphia and St. Louis. Today, these cities are largely ghettos.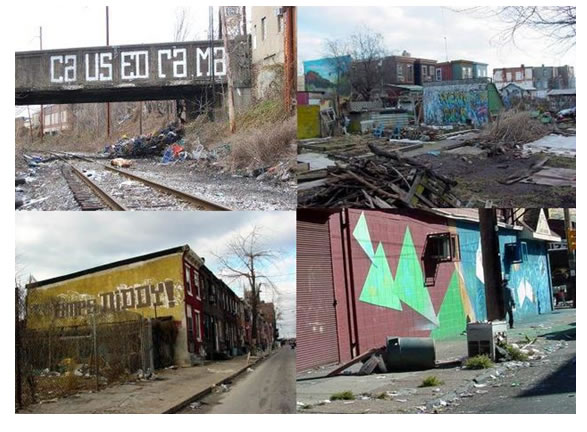 But there's a silver lining for some. Each of these "ghetto cities" has one or two small areas filled with mansions resting on gorgeous lots, with fancy landscaping. This is the "old money." Chances are quite high that the owners of these residences accumulated their wealth as a result of, or in spite of the decaying industries that once made these cities economic giants. Chances are, they were the beneficiaries of free trade, corporate fraud and crony capitalism; some of the more prominent symbols of modern America.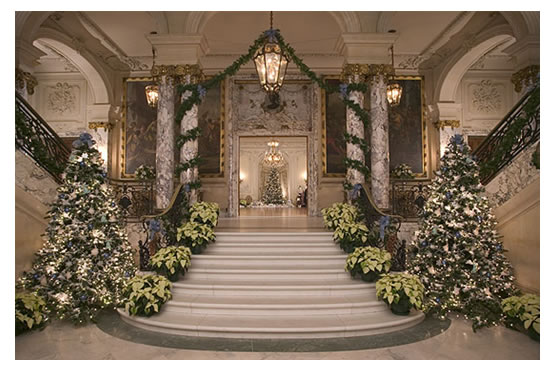 They may have been executives who were paid ridiculous sums of money, despite doing a lousy job. They may have transitioned from politics into the corporate world where they were paid millions of dollars for having lunches with their friends in Washington. They may have worked as bankers, attorneys or consultants on leveraged buyouts and other deals that destroyed jobs and eliminated pensions. No matter how you slice it, chances are the people who own these mansions did not earn an honest living. And most Americans are paying the price for their estates.
This is the reality of America.




By Mike Stathis
www.avaresearch.com
Copyright © 2009. All Rights Reserved. Mike Stathis.
Mike Stathis is the Managing Principal of Apex Venture Advisors , a business and investment intelligence firm serving the needs of venture firms, corporations and hedge funds on a variety of projects. Mike's work in the private markets includes valuation analysis, deal structuring, and business strategy. In the public markets he has assisted hedge funds with investment strategy, valuation analysis, market forecasting, risk management, and distressed securities analysis. Prior to Apex Advisors, Mike worked at UBS and Bear Stearns, focusing on asset management and merchant banking.
The accuracy of his predictions and insights detailed in the 2006 release of America's Financial Apocalypse and Cashing in on the Real Estate Bubble have positioned him as one of America's most insightful and creative financial minds. These books serve as proof that he remains well ahead of the curve, as he continues to position his clients with a unique competitive advantage. His first book, The Startup Company Bible for Entrepreneurs has become required reading for high-tech entrepreneurs, and is used in several business schools as a required text for completion of the MBA program.
Restrictions Against Reproduction: No part of this publication may be reproduced, stored in a retrieval system, or transmitted in any form or by any means, electronic, mechanical, photocopying, recording, scanning, or otherwise, except as permitted under Section 107 or 108 of the 1976 United States Copyright Act, without the prior written permission of the copyright owner and the Publisher. These articles and commentaries cannot be reposted or used in any publications for which there is any revenue generated directly or indirectly. These articles cannot be used to enhance the viewer appeal of any website, including any ad revenue on the website, other than those sites for which specific written permission has been granted. Any such violations are unlawful and violators will be prosecuted in accordance with these laws.
Requests to the Publisher for permission or further information should be sent to info@apexva.com
Books Published
"America's Financial Apocalypse" (Condensed Version) http://www.amazon.com/...
"Cashing in on the Real Estate Bubble" http://www.amazon.com/...
"The Startup Company Bible for Entrepreneurs" http://www.amazon.com...
Disclaimer: All investment commentaries and recommendations herein have been presented for educational purposes, are generic and not meant to serve as individual investment advice, and should not be taken as such. Readers should consult their registered financial representative to determine the suitability of all investment strategies discussed. Without a consideration of each investor's financial profile. The investment strategies herein do not apply to 401(k), IRA or any other tax-deferred retirement accounts due to the limitations of these investment vehicles.
© 2005-2019 http://www.MarketOracle.co.uk - The Market Oracle is a FREE Daily Financial Markets Analysis & Forecasting online publication.

Only logged in users are allowed to post comments.
Register/ Log in