Hungary Toxic Sludge Catastrophe Reminiscent of BP Gulf Oil Spill Disaster
Politics
/
Environmental Issues
Oct 09, 2010 - 10:23 AM GMT


Here's the top headline on Yahoo! News on Thursday, October 7, 2010 regarding the Toxic Sludge Disaster in Hungary:
Scientists say heavy metal in sludge not dangerous (AP)
And here's the proof for those who are as incredulous as we were about such an irresponsible and utterly uninformed scientific proclamation: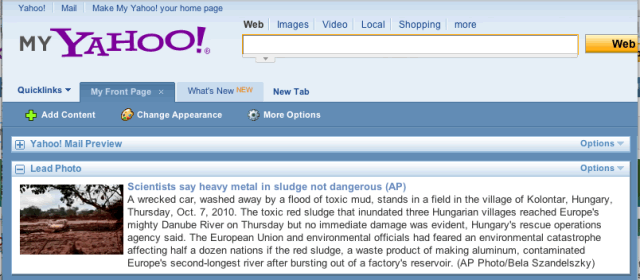 Many of us have come to view the Associated Press as a reincarnation of PRAVDA during the heyday of the Soviet Union. If you followed many of the AP headlines during the BP Oil Spill, like this one below, you will see a similar pattern of serious disinformation and cover-up for their corporate sponsors. They really do need to be called out from now on for this well-established pattern of disseminating patently false information.
Remember this headline which appeared on April 23th after the Deepwater Horizon sank in the Gulf of Mexico:
Coast Guard: No oil leaking from sunken rig (USA Today)
Again, for those who disbelieve such a headline ever appeared in USA Today, here it is: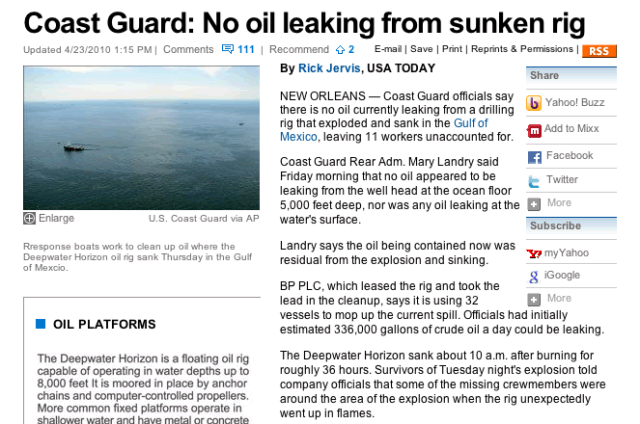 Now back to the Hungary Toxic Spill, they're telling us that:

The AP, on the other hand is telling us: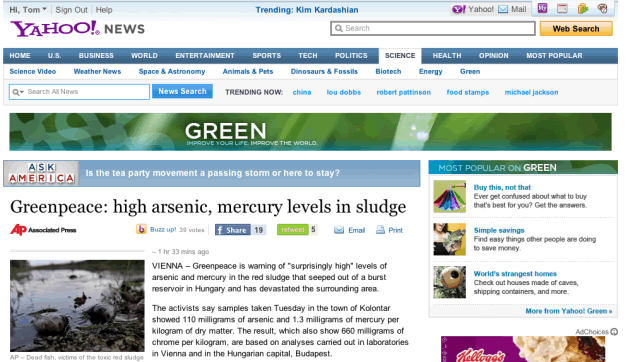 For the uninitiated, it is quite difficult to find a heavy metal that isn't dangerous in the concentrations that have been reported by those who are familiar with waste reservoirs such as this one. Therefore to make such a worldwide claim is quite shocking and disturbing. Heavy metals such as mercury, arsenic, lead, nickel, cadmium, thallium and plutonium have all demonstrated their highly toxic and, in many cases, dangerously poisonous effects in living organisms.
"In medical usage, heavy metals are loosely defined[1] and include all toxic metals irrespective of their atomic weight: "heavy metal poisoning" can possibly include excessive amounts of iron, manganese, aluminium, mercury, cadmium, or beryllium (the fourth lightest element) or such a semimetal as arsenic." Per Wikipedia – Heavy metal (chemistry)
The Pictures Speak For Themselves And Need No Commentary From The MSM
Let's take a look at some recent photos which were taken around the site of the toxic spill in Hungary: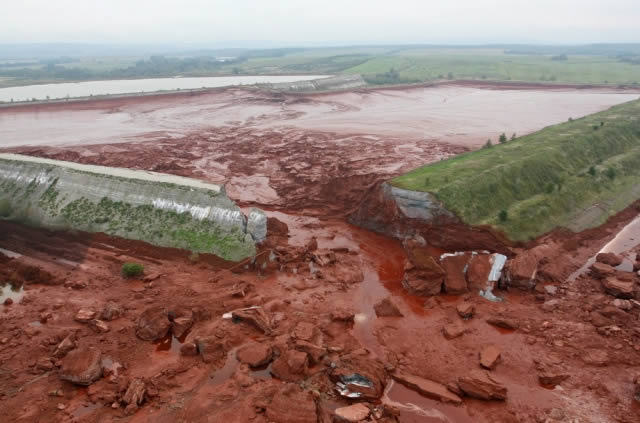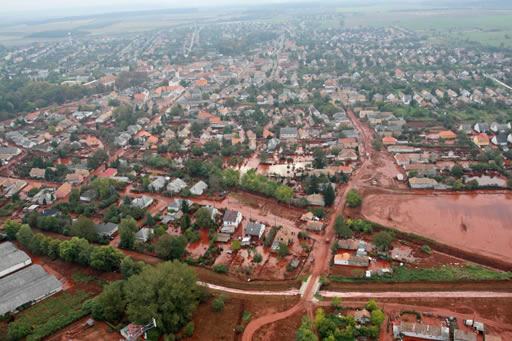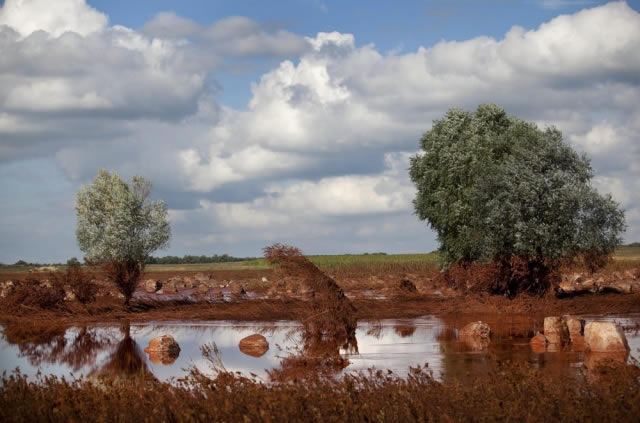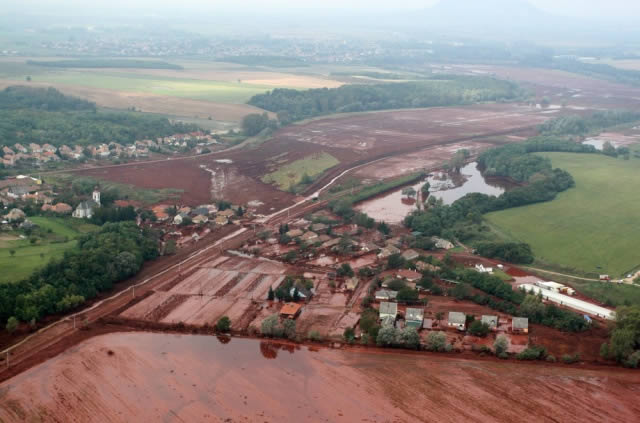 As for the harm to life, the pictures tell the real story as they did for the BP Oil Spill.
More photos here - http://environmentalarmageddon.wordpress.com/...
Dr. Tom Termotto
National Coordinator
Gulf Oil Spill Remediation Conference (International Citizens' Initiative)
Tallahassee, FL
OilSpillSolution@comcast.net
http://oilspillsolutionsnow.org/
© 2010 Copyright Dr. Tom Termotto - All Rights Reserved Disclaimer: The above is a matter of opinion provided for general information purposes only and is not intended as investment advice. Information and analysis above are derived from sources and utilising methods believed to be reliable, but we cannot accept responsibility for any losses you may incur as a result of this analysis. Individuals should consult with their personal financial advisors.
© 2005-2019 http://www.MarketOracle.co.uk - The Market Oracle is a FREE Daily Financial Markets Analysis & Forecasting online publication.
Comments
Peter Nemeth
09 Oct 10, 18:21
Red sludge


http://en.wikipedia.org/wiki/Red_mud = http://en.wikipedia.org/wiki/Bauxite minus http://en.wikipedia.org/wiki/Aluminium

Extraction is made with the help of http://en.wikipedia.org/wiki/Sodium_hydroxide

Sodium hydroxide can be neutralized with http://en.wikipedia.org/wiki/Gypsum or http://en.wikipedia.org/wiki/Acetic_acid.

In this catastrophe mostly sodium hydroxide flowed to the rivers. Red mud itself is not liquid.



brian thiesen
10 Oct 10, 01:10
PH Only


Yes this is disgusting all, you see is ph this ph that, and rarely ever anything about the HEAVY METALS, like the ones when you break a thermometer a haz mat team is called in !!!

Can't we one time admit we F$%* 'd up?

Looking at these pics for the first time is more in tune with the situation, rather than showing some guy in a brand new white suit and a shovel somehow going to make a difference !!!

Nothing will happen here the govt will DEMAND AN INVESTIGATION, like the mortgage mess and everything else, while its going on they will be passing laws to ensure all the tracks of liability are cleared

in the meantime the co responsible will file for bankruptcy and the govt will issue pitily handouts for people who have lost everything and their fellow citizens halfway across the country will foot the bill, while the company owners will get millions to clean up, and pay a small fine..... sound like anything we know? I bet bp is getting much cash for making phony jobs up for the "spill" which is not over

IF YOU ARE DUMB ENOUGH TO BELEIVE the well was sealed and its all over peep this

http://www.youtube.com/watch?v=Oaf998FwQVI

Even worse is that people run around with mercury in their fillings in their mouth and have no idea how toxic these are.

The funny part is if this was safe for the river why wouldnt they just dump it in their anyway? Why are they scrambling to fix this thing of it doesnt matter cuz river will absorb?

Why arent we dumping all the metal in the river,

Punishments for all these should be the politicians and ceo's responsible should swim in it for a few days, maybe with their families then they can say how safe and wonderful it is !!!




Only logged in users are allowed to post comments.
Register/ Log in