Chinese Government Buying Up the United States
Politics
/
US Politics
Jun 21, 2011 - 12:40 PM GMT


John Rolls submits, Michael Synder writes: In 2011, America is for sale and the communist Chinese are eager buyers. The Chinese government is using sovereign wealth funds and Chinese state-owned enterprises to buy up economic assets and huge tracts of land all over the United States. Many of our politicians hail all of this "foreign investment" as something that is "good for America", while many others see something much more sinister going on here. In any event, this is a trend that is rapidly accelerating and that is causing great concern among patriotic Americans.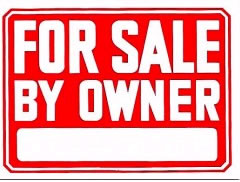 In my recent article entitled " China Wants To Construct A 50 Square Mile Self-Sustaining City South Of Boise, Idaho ", I examined a potential deal that Sinomach (a company controlled by the Chinese government) wants to do with the government of Idaho. There will be more on this deal in a minute.
But first it is important to note that this is a phenomenon that is happening all across the United States.
For example, a Chinese investment group is buying up a very large chunk of real estate in Toledo, Ohio. The following is a brief excerpt from an article in the Toledo Blade on May 26th, 2011 ....
Dashing Pacific Group Ltd., which has already purchased the nearby Docks restaurant complex for $2.15 million, put its $3.8 million offer to buy the southern 69 acres at the Marina District in East Toledo back on the table for approval by Toledo City Council. Additionally, Dashing Pacific Chairman Yuan Xiaohong, in a letter signed in Hangzhou, said the firm wants a two-year option to buy the decommissioned Toledo Edison power plant property on the site.
Even more disturbing is what has been happening down in Texas recently. The Chinese have been gobbling up our oil and gas fields. The following is a quote from one local Texas news source about one of these deals....
State-owned Chinese energy giant CNOOC is buying a multibillion-dollar stake in 600,000 acres of South Texas oil and gas fields, potentially testing the political waters for further expansion into U.S. energy reserves.
With the announcement Monday that it would pay up to $2.2 billion for a one-third stake in Chesapeake Energy assets, CNOOC lays claim to a share of properties that eventually could produce up to half a million barrels a day of oil equivalent.
You can read much more about this particular deal right here .
CNOOC (China National Offshore Oil Company) has been buying up oil and gas assets all over the globe. They seem to have an insatiable appetite for them.
There is not much we can do about what is going on in other countries, but when we allow foreigners to buy up our own precious oil and gas assets shouldn't that set off "national security" red flags?
Not that our politicians are too concerned about real national security issues anyway. They just keep telling us that we will be just fine as long as we allow the TSA to grope our wives, our children and the elderly.
Getting back to the topic, shouldn't we be alarmed that someday soon we may be importing "foreign oil" that is being pumped out of Texas land?
It is almost as if virtually all of our politicians have lost all common sense.
Of course one of the most insane projects was the one that Sinomach proposed to do in Idaho. The following is a description of that project from an article in the Idaho Statesman ....
A Chinese national company is interested in developing a 10,000- to 30,000-acre technology zone for industry, retail centers and homes south of the Boise Airport.
30,000 acres is close to 50 square miles.
That is a huge chunk of territory.
Fortunately, it appears that the deal is stalled at least for the moment.
But that could change at any time, especially considering the fact that the governor of Idaho is pushing hard for Chinese "investment"....
The following is a quote from Boise lobbyist Pat Sullivan ....
"One thing these Chinese see is we have a governor here who has a great big open-door policy"
Doesn't that just sound wonderful?
A "great big open-door policy".
That just sounds so warm and fuzzy.
All of this is a part of "Project 60" - a huge initiative to revitalize the economy of Idaho.
The following is an excerpt from an open letter from Idaho Governor Butch Otter about Project 60....
Project 60 is just a name. But it stands for a goal, and a way of getting there.
It means more than some abstract concept for increasing our gross domestic product. It means jobs and opportunity, hope and independence for the people of Idaho. That's what I want you to think about when you hear about Project 60. This is an initiative in which we all need to be involved, to build Idaho's economy together in a way that strengthens our businesses, people and communities.
No state or local agency, no government of any kind can successfully tackle this kind of goal alone. Project 60 belongs to all of us and it needs all of us to be champions of this effort. Today, I invite you to be a Project 60 Partner.
It all sounds so great until you learn that one of the primary pillars of Project 60 is " Inward Foreign Direct Investment ".
So how do you promote "Inward Foreign Direct Investment"?
Well, you do things like offer massive tax breaks to Chinese state-owned companies and you actively encourage immigration from China.
The following is a quote from an article on the New American website and it explains how a visa program known as EB-5 would help facilitate Project 60....
Specifically, "The U.S. Citizenship and Immigration Service administers an immigrant investor visa program called EB-5. The program grants foreigners permanent U.S. residency in exchange for helping create U.S. jobs." This prong will facilitate the immigration of Chinese nationals into the United States for the purpose of establishing a Chinese industrial beachhead in Idaho, under the guise of creating U.S. jobs.
In fact, the state of Idaho is actually touting the EB-5 program on their website that promotes Project 60 .
Yes, Chinese state-owned companies would probably hire a small number of Idaho citizens. But as I have written about previously, the idea would be for " special economic zones " to be set up inside the United States that would be very similar to the "special economic zones" inside China.
The following is how Wikipedia defines special economic zones....
A Special Economic Zone ( SEZ ) is a geographical region that has economic and other laws that are more free-market-oriented than a country's typical or national laws. "Nationwide" laws may be suspended inside a special economic zone.
Apparently the government of Idaho believes that allowing the Chinese to set up a 50 square mile "special economic zone" just south of Boise would be a grand idea.
But others are not so sure. Barbara H. Peterson recently posted the following on Farm Wars ....
This is not a boom to Idaho, but a death knell for those who are rapidly losing jobs to overseas outsourcing, only this will be so much more convenient for the mega-corporations.
Today, the cost of transportation is rapidly going up. If state-owned Chinese companies can set up shop inside the United States and get massive tax breaks from state and local governments at the same time why wouldn't they want to do it?
The truth is that the Chinese can't believe how stupid we are.
30 years ago, the Chinese economy was absolutely pathetic compared to the U.S. economy.
But now they have almost surpassed us.
Why?
Well, we shipped them thousands of our factories, millions of our jobs and trillions of our dollars.
For much more on this, read my previous article entitled " 40 Signs The Chinese Economy Is Beating The Living Daylights Out Of The U.S. Economy ".
It is insane what we are doing.
Now the Chinese are starting to colonize us.
Would we have ever allowed the Soviets to come in and buy up our companies and buy up huge tracts of land all over the country?
Yet somehow we have become convinced that it is okay for the communist Chinese to do it.
In fact, we even allow the Chinese to make many of the key electronic parts for our most advanced weapons systems.
It even turns out that some "counterfeit electronics" from suppliers in China have gotten into some of our military hardware.
A recent AFP article noted that "counterfeit electronics had "infiltrated" the Pentagon's supply chain, including microprocessors for the F-15 fighter jet and microcircuits for US Missile Defense Agency hardware."
Now China is even blocking an investigation into these "counterfeit electronics".
We have become dangerously dependent on China.
In fact, if our relationship with China went south, there would be a lot of weapons systems that we would suddenly not be able to get parts for.
The people that originally decided that it was a good idea for China to produce electronics for our planes and weapons systems should resign immediately.
We are allowing the Chinese to dominate us in hundreds of different ways.
As China becomes wealthier and as the United States becomes poorer, all of this is only going to accelerate.
China is going to become even more dominant in the years ahead.
Should we all start learning to speak Chinese?
by Michael Synder
http://endoftheamericandream.com
Copyright © 2011 Michael Synder - All Rights Reserved
Disclaimer: The above is a matter of opinion provided for general information purposes only and is not intended as investment advice. Information and analysis above are derived from sources and utilising methods believed to be reliable, but we cannot accept responsibility for any losses you may incur as a result of this analysis. Individuals should consult with their personal financial advisors.
© 2005-2019 http://www.MarketOracle.co.uk - The Market Oracle is a FREE Daily Financial Markets Analysis & Forecasting online publication.
Comments
Rider I
21 Jun 11, 21:58
Communist Chinese State Run Religion and Resource Hoarding


Could you send this to every major church. I am very tired. I have been sending this to over 10,000 people. I need lots of help.

Error 1.

It is unconstitutional to allow in or have the government give privilege to a specific religion. Communist Chinese State Owned Religion Confucius has been allowed into our schools.

Outline

Show their Temples, Followers, Churches, how they pray to and leave offerings to Confucius like we do for Christ or Buddha, and then go to public schools and show how we allow them to teach not only language, but culture and religion. I learned Chinese culture in school without their Confucius religion. Serious intelligence foundational coding.

My thoughts on the matter I would like you to master.

These are my thoughts and opinions.

Hammer being used in many Communist Chinese districts after I tried to rebut Confucius into US schools, with Lockean in their schools, makes me think it is heartable to take them out of our schools.

Foreign Coding of our children brains through Character, Culture and Religious teachings.

I am only backing this up with research properly for you lazy non willing to pay folks, cause they killed children and teachers to keep my code out. Yes, I can prove preponderance of brain coding and killing to stop my codes. Easy I started to give orders to prepare cognition of code to lobby for Chinese teachers unions and governance. So instead of them doing the Democracy thing to allow my marketing of lobbying to be brought to debate. They coded death, to get military into the schools to stop any dissent to pure Marxist code in schools. Nobody pays me though, the would rather starve me out. This was easily traced as I had traced a couple other international brain coding's I had thought the MSS was doing to prepare puppet game. In which the every District in Communist China had the same action taken out in their schools against their teachers and Children. A Hammer to their children's skulls and teachers brains. Exactly like the Soviets would do in Gulags to those trying to teach to stop the brain washing.I actually proved it against myself in dark court, because I felt so bad about the non ability to understand their level of intelligence.

How bad does it have to become when a DK has to not give a whoot about telling the truth about the dark courts. I mean nobody is listening and nobody will pay me to do a proper job. All of sudden it is like Soviet style economic implosion is gone from out countries memory. That nobody remembers it or the cycles, and for some god loving reason a civilian analysis does. Oh I forgot just because the Communist Chinese allow a little bit more free enterprises that are still controlled by death or jail by the party do to exactly like they are told. They are not like the Soviets and Communist world domination is dead and gone. Bull shit. read the cite. The best part is when I get some punk kid trying to tell me that the Soviet Cold War was a political thing, or the McCarthy was trying to destroy free speech. Then I say, well, no communism is not political it is economic terrorism at is most refined, McCarthy did not try and hurt anybody for like Karl's Marx's or its principles. He based his theories on those that acted out wishes to be foreign espionage agents through contacts to foreign espionage agents. Trust me McCarthy could have had every Marxist book in the country burned, he did not want that. He was trying to stop the Communist Soviets from destroying free speech all for all those that hated his him so much.

The basic idea is that there is a Communist Propaganda news machine in this country that dwarfs all free enterprise news media along with small state ones. Which you should see the algo they have to destroy free enterprise news agencies. But you are all to blind to it. you like your freedom to say when somebody hurts you, you know nothing of what political and economic powers in Communist centralized countries get to get away with because nobody can tell others to protect you.

Hellow Camp my name is the Rider I

I am a Communist Cold War Activities Analysis. Which just means I watch their Political and Economic movements. As they still are a Single Totalitarian, Fascist, Genocidal, Monopolistic Regime (2). Therefore, I am calling today with regards to a document:

http://asiasociety.org/education-learning/chinese-language-initiatives/20-schools-named-confucius-classrooms

There is an Emphases on Confuscisism. However, I have no problem with the teaching of Chinese Character teaching is find. Along with that their great Culture of that great country great is a great study too. I know I have studied it. Those books had little to do with Confucius as they where created for public schools use. However, religion along with other three, in public grammar schools and high, no. The problem them becomes that we are priveleging the Communist Chinese State Run Religion of Confuscism as it has:

Temple's

5 million Followers that treat it like a religion

Deity, as they pray to Confucius like Buddhist Pray to Buddha or Christians Pray to Christ

Spirituality the whole teaching is about how to live with ones soul to be good.

Prayer The pray to Confucius the elder spirit along with their other elder spirits as their teachings tell them tool.

and Churches which I believe is the rock and the anchor to the idea that it is a religion.

Therefore, our government is privileging their religion over other religions, by allowing it into our public grammar and high schools. As we do not allow in the State Run Religion of Rome which is Catholicism. Neither do we allow in the state run religion of Israel which is Judaism, neither do we allowing the state run religion of Saudi Arabia which is Muslims.

This is because it is unconstitutional. In the US we do not allow all three to be taught in the same class by foreigner's. Especially if the program was created by the foreign military. As such, the US's dissects such foreign brain coding and manipulation into specific classes, to lessen the brain coding. We allow the teaching of symbols and sounds, separate from the teaching of culture. Which like we do with Roman culture we do not teach about religion, like the ways or the teachings of Christ, which is analogues to Confucism. As the current program being allowed into the US specifically uses the teaching of characters along with the spiritual and religious teachings of Confucism to braind code those taht just want to learn about Chinese characters or culture.

Along these lines, it is unconstitutional to allow in the teaching of Religion in the US. Along with allowing any privilege by the government for a religion. This is because our forefathers new very well that state run or state religions or religions allowed to play a party to government would cause civil wars between the many religious tribes via normal persecution and other things our forefathers sawy during their times.

As such, the allowance of Confusim is not only unconstitutional but it is a serious national security issue. As the CCP knows well enough to kill their own children to stop my entrance into their children's schools. A foreign intelligence officers, which is military, unlike me. Could easily create lessons to enter codes into children's brains for foreign constitutional perspectives.

Rider I

Finish the rest tomorrow night. Time to sleep sun is coming up, neighborhood will protect me while I sleep.

Confucius boot.

1. Allowed into Public Schools

http://asiasociety.org/education-learning/chinese-language-initiatives/20-schools-named-confucius-classrooms

2. Single Totalitarian Fascist Genocidal Monopolistic Regime

http://www.deathbychina.com/DBC-excerpt.pdf

3. Illegality of Privilege of religion to one over the other, and violation of allowance of Church in State:

http://en.wikipedia.org/wiki/Separation_of_church_and_state_in_the_United_States

4. Confucius Temples

http://www.google.com/#sclient=psy&hl=en&source=hp&q=Confusious+temples&aq=f&aqi=&aql=&oq=&pbx=1&bav=on.2,or.r_gc.r_pw.&fp=b662302092e7427b&biw=1280&bih=685

5. 5 Million Followers

http://www.victoriapacking.com/religioninfo.html

http://books.google.com/books?id=G81HonU81pAC&pg=PA489&lpg=PA489&dq=5+Million+Confucius+followers+Scholarly&source=bl&ots=0yi253E_GR&sig=0MEPcBjnEJiXKHd0uF7dB1vypKs&hl=en&ei=9j3_TYy7C_HRiAKPwaD0BA&sa=X&oi=book_result&ct=result&resnum=6&ved=0CEEQ6AEwBQ#v=onepage&q&f=false

http://english.taichung.gov.tw/internet/english/docDetail.aspx?uid=3524&docid=13376

Statutes of Deities in Confucius religion.

http://blog.designtoscano.com/blog/home-and-garden-statues-and-sculpture-experts/statues-of-gods-and-dinosaurs

"A Man Who Offends Heaven Has No Wear to Pray"

http://www.scribd.com/doc/55313477/24/The-Gods-the-Spirits-of-the-Dead-and-the-Afterlife

Students seek solace, good luck at Confucius Temple

They not only pray they leave offerings like Catholics light candles.

http://beijing.globaltimes.cn/society/2011-04/539386.html

8. List of Confucius Churches in the US ROCK AND ANCHOR, BOOT OUT.

http://www.placenames.com/us/p1838998/

http://start.cortera.com/company/research/k7q0mqr7k/confucius-church/

http://www.youtube.com/watch?v=VFrNJb130j0

http://www.youtube.com/watch?v=VFrNJb130j0

http://www.yellowpages.com/salinas-ca/mip/salinas-confucius-church-8188622

http://www.yelp.com/biz/confucius-church-of-sacramento-sacramento

http://www.yelp.com/biz/confucius-church-of-sacramento-sacramento

http://www.youtube.com/watch?v=Sr80qyDQzoU

http://www.kcra.com/news/22628099/detail.html

http://salinasasianfestival.com/events/venueevents/2-confucius-church

http://www.manta.com/c/mm8163d/confucius-church

9. More coming

http://blog.oregonlive.com/higher-education/2011/04/chinese_delegation_announces_1.html

I want them out. They are not willing to allow Lockean Democracy Free Markets into their schools via elective or grammar schools then we do not allow their's in.

Rider I

Religion in public schools is illegal. Piece is golden political power house will draw tons of attention. Stand and be brave.

Error 2

Communist China has an illegal cartel and anti trust violation strangle hold on the worlds resources

Currently the Communist Chinese are using a string of illegal international violations of cartels in their SOE's. Which is run owned and managed by a single entity the SASAC specifically for their intelligence agency the MSS. They have been able to accumulate over 97% of the worlds rare earth resources. Not because they are the only one's with them. But, because they are constantly grabbing up foreign lands resources, so they can control the world's supply chain lines through their cartels and illegal anti trust violations.

Please read the Book Death By China Confronting the Dragon A Global Call to Action

We need all small countries in the area of Asia to stop this world resourced domination conquest.

The Cycle of World Economic Conquest.

Before, countries where smaller and more separated. We saw the world conquest based on the necessity of resources like gold, water, humans for slaves etc. In which was used new high technological weapons like metallurgy or otherwise to conquer as much land as they could get before they felt they went far enough. However, in today's world we see a different kind of economic world conquest. In which we saw countries become obsessed with centralizing power and economy to a single entity. So that single entity could thrive outwards and find more resources so they could become richer and more wealthier. Much similar to the old kingdoms of old. However, instead of using new weapons they used new ways of diplomacy and economic advancements.

In which we saw the German Socialist party use such economic advancements as cartel systems and the monopolization of resources to specific single managed entities under the power of the party. Which allowed them to control the management of resources without any competition of fair spread of wealth among their people. This then allowed them to be able to build more military might for the spread of their single parties power and economic dominance. As such, these economic advancements where seen by many as atrocities to the power sharing and individual freedoms that Democracy and Free Markets represent.

Then we saw the Soviet Union. Which took the economic advancement of world conquest one step further. Which instead of just centralizing the resources to SOE's and single management. They centralized the whole economy and the power structure. So that single actors could move and create specific strong points in international conquest for specific foreign land acquisitions. This then allowed them to do such major events like take whole countries with a specific economic strategy. Which usually was dumping cheap products, gaining jobs, then exporting loans and gaining interest. In which they would go under and not have resources or military might. Which then would allow them to move in their SOE's and political espionage and sabotage units to force the country into their satellite regime of single party control. This allowed them to conquer vast lands with a basic economic conquest of centralization of power and economy to a single political party.

After them we see the Communist Chinese. They see the mistakes of those that came before them. Thus they are trying to resolve those mistakes and not make the same ones as they try and the same thing. The Communist Chinese know well the international opinion of the use of military. As such, they use it at slight of hand and most of the time cloaked by illegal or legal immigrant soldiers that act more like mercenaries than they do government backed soldiers. Which then allows all of their movements to be cloaked as basic illegal activities. Along with that they saw the strength of the same entity at the same time. In which their military build is used in similar fashion in the high tech game as the German Socialist Party used their physical militarizes. In which the Communists are able to create anger, show force, then see if they are weak, if not they use natural technology to hurt them, with a long line of after affects of other high technological weapons of those countries being conquered for resource control.

Furthermore, they are able to see the ability and power of a unified front of a single superior race. In which they try and implement in their ranks through various possible propaganda like forcing the minorities that are supposed to be allowed to be left alone in their conquered lands of Tibet or inner Mongolia to go through abortions or even forced procedures to stop birthing. This then allows them to take this even one step further. In which they actually fund foreign genocides like in Zimbabwe. As they can use their superior race mentality as the way to allow such killing of foreign cultures. In which after they force the Dictator via their superior race mentality views to allow the Dictators resources to be raped at very low costs. They then create a similar subordinate view in the Dictators mind to their superior race. As such, allowing them with ease to import more of their own race to the area to take up more jobs, allocate more resources and to force the Dictators country folks to cater to their every needs. This superior race mentality then strengthens the bonds of the Han Chinese especially the elite guard of the intelligence of the MSS and other covert agencies, that are fully staffed with only Han Chinese Communists.

Furthermore, they are able to see the military strategy and use it as an economic strategy, much similar to their predecessors before them. In which they use an economic blitzkrieg to force their way into foreign lands via their SOE's. Exactly like the Soviets did with their Eastern Europe conquest. However, the Communist Chinese are specifically attacking the African's and American's before they enter anywhere else. This is because they know that they have the rest of the world tied up to their resource centralization supply chain cartels. However, the most important part is where all of their predecessors failed. Which is international diplomacy.

This is the ability in which a country is able to create propaganda that cloaks their very interests so that they can use soft power to get what they want. There is no better an agency than the MSS, the KGB was great and GRU too. However, the MSS knows that they had to take in and mutate their oppositions best power which is the decentralization of power to free markets. Before their opposition would allow them to do something that they did not allow any of the other economic world conquers. There were able to do this by keeping a strangle hold on any free enterprise via a centralized power structure as they slowly let go of some of the market. However, the party never really let go of the market. As they still use a centralized agency to deal with SOE's and Free enterprises alike. This is because the party is able to control the supply chain of their free enterprises and SOE's, via the SASAC and other MSS agency activities. This then allows them to be able to destroy any opposition to the parties wishes and deems. Along with the fact that free enterprises business owners before fear was implemented. Where well known to go missing or even lose everything they had, while along with ending up in retraining school to be obedient to the single fascist party rule. Therefore, in reality the party never really did let go of the market to become a free market. As they still controlled it via their centralized economic control. However, to their international diplomacy. It allowed the whole opposition to let down their guard. In which the leaders have forgotten about the cold war all together. Even though the last wall in the DMZ still exists, and the last Communist puppet regime grows stronger everyday via their military hoarding's.

We then see that this great international diplomacy based on a cloaked lie has been able to gain the Communist Chines favor and complete lackadaisical activities via any defense cognition's to stop them from doing what their predecessors did via their economic invasion tactics. Therefore, allowing the Communist Chinese to enter whole ares of countries and to start to control them and implement economic and political power shifting to their party. Which is done through their ability to use their supply chain cartel to hoard all of the worlds resources to their single party fascist regime. With an illegal monopolistic and monoposonic international anti trust cartel holding of over 97% of the worlds resources and growing. Which is 37% more than Saudi Arabia even has. While also not having to have any debate or opposition to their centralized power holdings like Saudi Arabia has in OPEC.

Therefore, as I wrote the Blitzkrieg outline over a year ago. We now see that we are in last part of the invasion tactics. In which their cloaked lies have been able to get them to the point of complete let down of defenses to stop their economic world conquest via their SOE's and totalitarian subordinate style control of power and economy. Which is radiating out of their home land now right into the very heart of the USA.

Rider I

Stand for Democracy and Free Markets, stand against World Resource Hoarding

http://rideriantieconomicwarfaretrisii.blogspot.com/




Only logged in users are allowed to post comments.
Register/ Log in