Does Gambling Regulation Work - A Case Study
Personal_Finance
/
Gambling
Sep 13, 2018 - 05:49 AM GMT

Sunil Singh writes: Time and time again, we as a species have tested the notion of prohibition, and time and time again, it completely fails. It doesn't matter whether it's alcohol in the 1930s, cannabis since the 1960s, or banned Western movies in the likes of Soviet Union and North Korea. If people want to do something, they will find a way.

One of the largest problems with prohibition is that it gives rise to a black market. Depending what is being prohibited, this can have rather dangerous consequences. We've all heard the stories of poisonous liquor pushed out by the mob in prohibition America. Likewise, recreational drugs distributed on black markets have absolutely no quality control. Examples where a policy of decriminalisation or legality show how sensible regulation is more effective than outright prohibition. Do you think you'd be able to buy a bag of cannabis tainted with fibre glass to increase its weight from a licensed dispensary in Colorado? Well, you can in the UK where the substance is still illegal.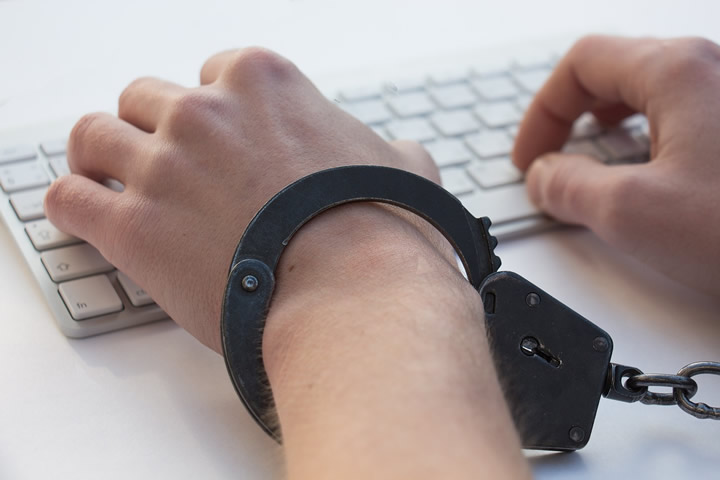 Like cannabis today, gambling is prohibited in some jurisdictions and well-regulated in others. This allows us to study the impact of prohibition versus regulation on the sector. In this article, we'll be looking at one of the nations with the most progressive gambling policy – the UK.

Facts and Figures are Problematic

Before we start looking at some of the facts and figures on gambling participation, problem gambling, and other issues surrounding regulation, we must first consider some issues with available data.

The main problem with figures relating to the gambling industry in the UK is the pace of change within the sector. It's very difficult to quantify precisely how regulation impacts the industry.

Gambling isn't stagnant. It's a sector absolutely full of innovation. Players today have so many more avenues to gamble or be exposed to the concept of gambling than those of previous generations. It has never been easier to gamble from the comfort of your own home and free to play or social media games allow youngsters to flirt with games of chance for the first time.

Additionally, there are new services appearing that can skirt around regulation. Cryptocurrencies, for example, allow for individuals to partake in gambling without needing to identify themselves to the casino. Additionally, these new casinos can operate from anywhere in the world and often do not hold licenses with reputable regulators. Such unregulated offerings certainly pose risks to players. However, their use remains limited in the UK since the existing regulations are so liberal. Cryptocurrency casinos are in fact much more likely to be used in places with outright prohibition or harsh restrictions on the kinds of gambling that can be accessed.
Comprehensive Regulation

As mentioned, the UK has one of the most comprehensive sets of gambling regulations on the planet. The rules in place are aimed at safeguarding the interests of players.

To help reduce problem gambling, there is a strong network of regulators and charity organisations in the UK. Over the years, these have imposed various rules. They include: restrictions on advertising, imposition of a minimum age to partake, deposit limits, and self-exclusion. These groups also support those who have fallen through the cracks in regulation and found themselves addicted to the pastime of gambling.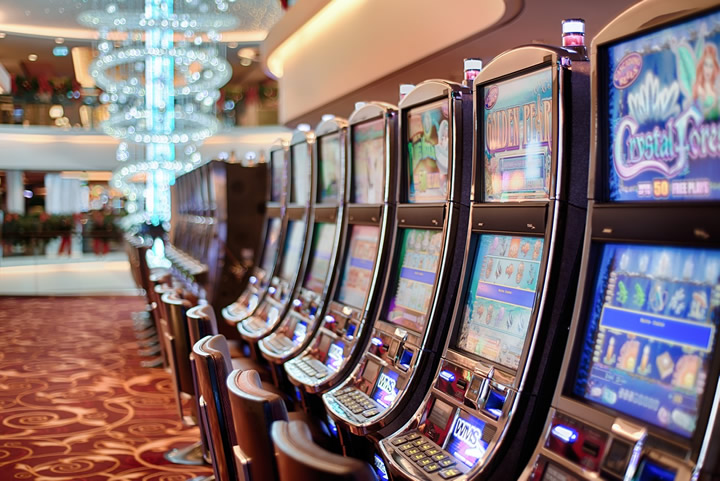 UK Gambling Commission

The main gambling regulator in the UK is the UK Gambling Commission. The commission was founded under the 2005 Gambling Act. The commission seeks to prevent criminality surrounding gambling, to promote fairness and transparency in the industry, and to protect vulnerable members of society being harmed by the activity of gambling.

As of 2014, the Gambling (Licensing and Advertising) Act increased regulation to further support players in the UK. Today, all casinos wishing to (legally) offer their services to the UK market must be licensed by the UK Gambling Commission.

To ensure compliance with the regulation, the UK Gambling Commission carries out inspections of different venues and reviews the financial information of companies. This leads to advice or guidance to those holding a licence with them or, when breaches of compliance are deemed severe enough, can result in fines and criminal proceedings.

In addition to regulating the industry, the UK Gambling Commission is responsible for a great wealth of the research surrounding the sector. Many of the facts and figures used in this article will come courtesy of the commission.

Other Organisations

Supporting the UK Gambling Commission is a network of other organisations. These include the likes of Gamble Aware – a charity group, and the Responsible Gambling Strategy Board. Additional organisations such as these two offer a system of checks and balances to the policies created by the UK Gambling Commission. This leads to a more comprehensive view of the numbers involved in the pastime, where vulnerable players may be being targeted, and the entire gambling industry in general.

Problem Gambling

A great deal of the work of the various organisations' contributions to the UK gambling policy focuses on problem gambling. Over the years, various regulations have come into place to help stop a good time becoming a life-affecting issue. These include self-exclusion, reality checks, maximum deposit limits, and many other areas.

However, simply having the regulations in place is not the entire story. Their efficacy is far more important. With that in mind, let's look at the figures of both involvement in gambling over the last few years and examples of people who identify as problem gamblers.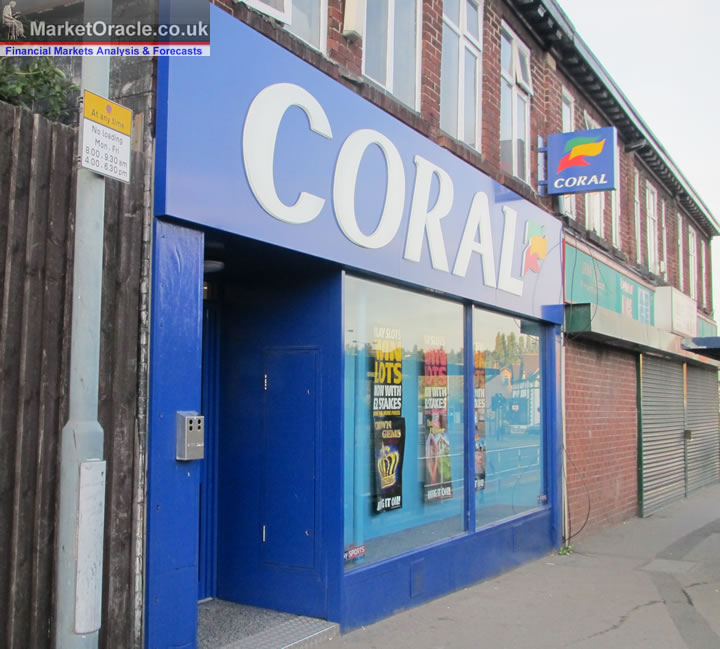 According to research by the UK Gambling Commission, 45% of those surveyed had gambled in the past four weeks. This is reasonably consistent with the previous few years. The ratio of men to women gambling has also stayed similar and habits have shifted in favour of online gambling slightly.

Meanwhile, the numbers of problem gamblers in the UK have remained stable since 1999. Research by the commission states that 0.6% of the population identify as having an issue with gambling. Fast forward to 2015 and the figure ranges between 0.6% and 0.8%. The differing numbers is down to the precise methodology used to determine the percentages. However, given that in this period online and mobile gambling has absolutely exploded, the two bouts of legislations mentioned previously seem to be doing a great job of keeping numbers of sufferers in check.

With far greater opportunities to gamble today, the number would surely be much higher without the comprehensive legislation protecting the public from the risks associated with compulsive gambling.
Underage Gambling

Another group of people deemed vulnerable to the perceived dangers of gambling are youngsters. Again, the UK Gambling Commission has regulations in place to help prevent those under 18 from gambling. These include mandatory identity checks and restrictions on advertising.

So, let's look at the statistics on underage gamblers in the UK. Unfortunately, figures dating as far back as those for problem gambling generally are difficult to come by. That said, we can look at the period 2011 to 2017.

Back in 2011, figures suggested that 23% of those under the age of 16 had engaged in some form of gambling in the previous seven days to the survey being conducted. Today, that figure is closer to 16%.

These numbers seem shocking at first glance. Even 16% is a large number considering that underage gambling is entirely prohibited in the UK. However, the vast majority of those underage respondents who admitted to underage gambling did so in ways that are incredibly difficult for regulators to target. These include private bets with friends and card games with friends.

Other statistics suggest that many 11 to 15-year olds agree that gambling is dangerous – 58% of those responding to surveys. This contrasts with those who believe that gambling represents a way to make easy money or greater experience gambling improves the chances of winning. Less than one in ten held these beliefs.

For the figures to reduce when an entire new way to gamble and advertise gambling – the internet – is available to just about every 11 to 15-year-old in the UK is impressive. When we factor in the fact that non-age restricted gambling style games are common on social media platforms like Facebook and many youngsters do enjoy these mock ups of casino offerings and the figures look much more impressive and provide evidence of regulators successfully protecting those most vulnerable in society.
Trusted Venues

One of the most positive impacts of gambling regulation on the UK market is the proliferation of trusted venues in which to play games of chance or place bets. The UK online casino industry is one of the planet's safest and fairest. It is led by several well-established, trusted companies.

With so many fully licensed and above-board options for UK players coupled with the general lack of stigma associated with gambling (encouraged directly by regulated, legal offerings), there is no incentive for UK players to try their luck with an unlicensed operator. This translates into far fewer people being scammed at such venues.

Such a bustling market has other benefits too. Companies must compete to survive. The big industry players consistently try to outdo their competitors with the best odds, the best promotions such as no deposit bonuses and free bets, the greatest selection of games, and the highest level of customer support possible. In such a well-regulated industry, players can shop around with confidence until they find a bookmaker or casino that meets their requirements.

Closing Thoughts

With numbers of problem gamblers remaining consistent and those relating to underage gamblers falling in recent years, it appears that the UK's regulatory stance is proving a success. For the figures to exhibit these trends in the face of the explosion of internet-based gambling and social media games is certainly impressive. It is testament to the excellent network of groups working towards making gambling in the UK as enjoyable and safe as possible
By Sunil Singh
© 2018 Copyright Sunil Singh- All Rights Reserved
This is a Paid Advertorial.
Disclaimer: The above is a matter of opinion provided for general information purposes only and is not intended as investment advice. Information and analysis above are derived from sources and utilising methods believed to be reliable, but we cannot accept responsibility for any losses you may incur as a result of this analysis. Individuals should consult with their personal financial advisors.
© 2005-2019 http://www.MarketOracle.co.uk - The Market Oracle is a FREE Daily Financial Markets Analysis & Forecasting online publication.

Only logged in users are allowed to post comments.
Register/ Log in