M&A Most Commonly Used Software
Companies
/
Mergers & Acquisitions
Feb 24, 2021 - 06:08 PM GMT

Generally, M&A activities involve the transfer or consolidation of a company's ownership, other business organization, or one of its operating units.
Strategic management consists of many components, among them M&A, which allow an enterprise to expand or contract and change its nature and value proposition.
Mergers and Acquisitions are a part of strategic management, allowing for expanding businesses into new markets, the expansion of services, the exploitation of synchronizations, the reduction of costs, the increase in financial leverage, or the simplifying of operational procedures.
During an acquisition, a company or business may be purchased by another or other entities.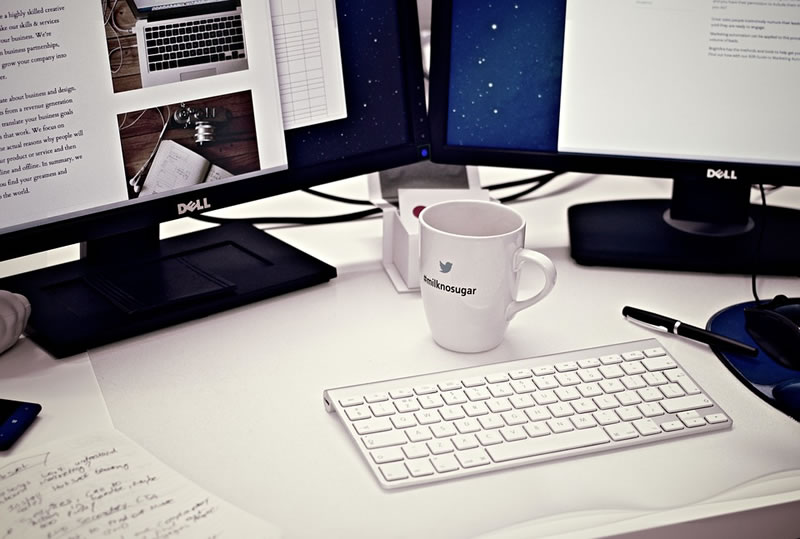 This is different from a merger, which involves joining two companies or more assets into one entity.
In essence, a Merger occurs when two companies that have similar market positions decide to combine efforts.
When the new company is established, the surrendering of both company's stocks and replacement with newly issued stock occurs.
An Acquisition is different since the original company ceases to exist when one company takes it over.
In most cases, the stock of the purchasing company increases after the purchase.
Acquisitions can sometimes be seen as takeovers when the target company doesn't want to be acquired.
Depending on the type of business, this can be an extremely tricky process involving large sums of money and a team of experts with knowledge of the legal and practical aspects.
Often, the companies that merge or get taken over will have sensitive data that needs to be shared with all prevailing parties involved.
Virtual Data Rooms
Virtual data rooms, also known as VDRs, are one of the best-known M&A tools.
Over the past two decades, VDRs have grown in popularity, offering hundreds of options.
Due to its ability to store and share private information, it is best known for collecting, storing, and protecting it.
By using virtual data rooms, investment banks can share essential data between buyers, sellers, and other involved third parties, while maintaining control over who can see what.
All information stored in a VDR is secure because FINRA and the SEC set strict security standards for VDRs.
Several companies offer this software service, such as Firmex's Data Room which includes a simple user interface certified to the ISO/IEC 27001:2013 standard.
Excel
This list of M and A tools wouldn't be complete without including the tried and tested Microsoft Excel!
Due diligence request status is "tracked" using an Excel tracker by M&A professionals.
Trackers often have columns that are standard due diligence categories. These include
Title
Description
Priority
Status
Labels
Start date
Due date
An Excel tracker must be updated whenever something is updated or changed so that everyone is aware of it.
Due diligence is typically conducted using VDRs and spreadsheets in combination.
A project item request in an Excel tracker, for example, can be marked as complete after a document has been uploaded into the Visual Data Room.
The process of due diligence carried out via a VDR and Excel trackers is the most conventional method.
Project Management Tools
M&A has only recently started utilizing project management software, even though it has been around for quite some time.
Throughout an M&A deal, project management works to optimize an entire company's workflows and processes, not just a specific aspect.
The software enables teams to determine and implement reliable and repeatable workflows, aiming for the most significant efficiencies possible.
Diligence Management
M&A software and tools that help with due-diligence are relatively new.
This tool is a much more modern method of organizing due diligence than using VDRs and spreadsheets.
However, software that automates the due diligence process can speed up the process massively when properly executed.
With a software-based due-diligence management system, it's no longer necessary to pass an Excel tracker between different team members, i.e., it is far more efficient.
Moreover, due diligence requests can be managed within the platform, just as they can within a VDR.
It allows for the platform's storage of documents and the attachment of specific diligence requests, the assignment of roles, the setting of due dates, and more.
Pipeline Management Software
Pipeline management software is geared more towards corporate development specialists and is a relatively new option.
Corporate development teams typically handle various mergers and acquisitions deals simultaneously and are always seeking out potential new opportunities to streamline their workflows.
The purpose of pipeline management software is to assist these teams in organizing their ongoing and future deals and managing them.
Software that manages pipeline deals groups deals according to the stage the arrangements are in, such as conducting due diligence or integrating operations.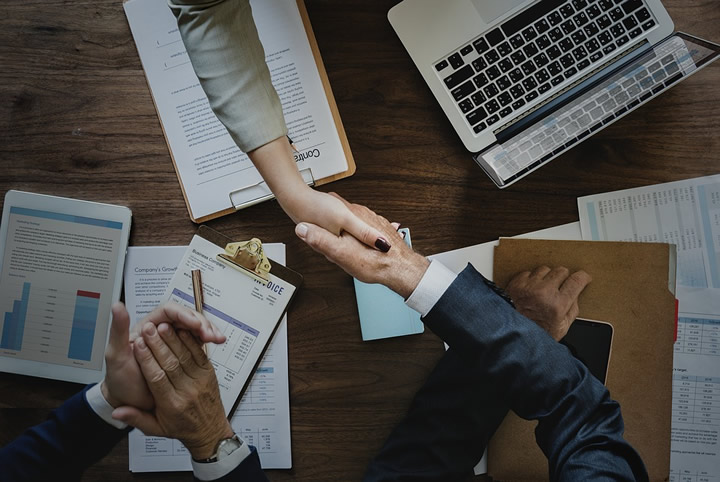 Collaborative Tools
There are other tools used by these professionals every day besides software designed explicitly for M&A.
The most common forms of communication in teams are Skype, Slack, and email.
Skype is a video and voice call application that connects multiple devices and facilitates video calling.
The platform has been around for almost 20 years, and lets users share text, video, and audio messages.
The Slack platform allows users to communicate using instant messaging in the cloud.
In addition to sending files and making video chats, users can make international calls and send messages.
Using the Slack platform, users can create their channels to collaborate on different projects.
Tools to manage integration post-merger
Post-close integration management software is another M&A tool utilized by managers.
Post-merger management software is intended to be used in conjunction with due diligence rather than once the deal closes.
With a platform that manages due diligence, deals are accessible for later planning after deals are closed.
Specialist M&A Platform
Fundamentally these are all in one platform designed to be a single point of contact for M&A teams.
M&A Platforms combine the features of all the most frequently used tools, thereby enabling them to be used throughout an entire deal's lifecycle.
While they are expensive, they can make life far more streamlined by combining all the tools that an A&A specialist might need; under one roof.
However, it is worth noting that such one-stop-shop solutions might not be the best option if dealing with extremely sensitive, non-replicable data.
If there is an issue with the solution being used, everything stored could be lost in one go.
By using different tools for their intended jobs, you are spreading out the risk.
It is also true that individual tools often have far more sophisticated options and are designed for handling any number of different mergers and acquisitions that arise.
A catch-all solution might be flexible enough to deal with diverse types of deals.
Summary
The process of merger and acquisition is a common occurrence in business.
While it is an exciting time for a company, it can be stressful as well, and tools will help everyone involved to navigate their way through the process from start to finish.
It is often the case that M&A teams handle more than one transaction at a time because transactions are often complicated and meticulous.
It is paramount for teams to take the time to re-examine and improve internal and external workflows.
The good news is that there are various software platforms and tools available to help companies move quickly through mergers and acquisitions.
By Sumeet Manhas
© 2021 Copyright Sumeet Manhas - All Rights Reserved
Disclaimer: The above is a matter of opinion provided for general information purposes only and is not intended as investment advice. Information and analysis above are derived from sources and utilising methods believed to be reliable, but we cannot accept responsibility for any losses you may incur as a result of this analysis. Individuals should consult with their personal financial advisors.
© 2005-2019 http://www.MarketOracle.co.uk - The Market Oracle is a FREE Daily Financial Markets Analysis & Forecasting online publication.

Only logged in users are allowed to post comments.
Register/ Log in