Trading Emotions, Fear, Greed and Hope
InvestorEducation
/
Trader Psychology
Mar 13, 2009 - 01:27 PM GMT


How to Eat Like An Elephant - The legendary W. D. Gann spent a lot of time describing three emotions that drive most traders and investor—fear, greed and hope. You enter markets on the hope of gains, too often get greedy in expecting profits, and finally liquidate on fear . Your brain has not changed much from the time of the Neanderthal man who greedily hunted wild animals for food, and ran in fear from beasts and neighboring tribes that threatened his survival.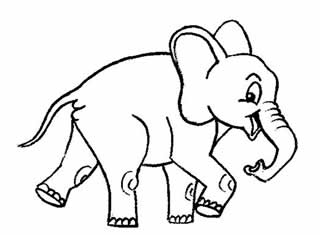 The Neanderthal "rat" brain is still within you--- as powerful as it was over 100,000 years ago. As society changes and evolves, the quality and quantity of threats to your survival change along with it. Yet, the primitive emotions of fear and greed remain the same. The history of panics and crashes in the financial markets since the inception of trade reflects this ever-changing cycle of fear, greed and hope.
This is a large part of your challenge and journey to master the art and science of trading. You must be prepared to wipe away any preconceived notions about what the markets will do or not do, and replace them with what you will do or not do. You must be able to "fade" your own emotions and be unafraid to go against prevailing opinion. You learn that you will almost always feel fearful when you should be feeling greedy and vice versa. To do this successfully and not recklessly requires discipline and practice. Don't let anyone tell you it's easy. It just plain isn't. Simple? Yes. But not easy. It requires counterintuitive thinking and a good understanding of your own psychology and mass psychology. It takes great study of yourself, getting into and through your ego and really knowing who you are. The journey within is the most challenging and profitable trip you will make in your trading career.
In our Trading Wisdom posts for subscribers, we write several times a week about what the masses are thinking and doing and what you can do to set yourself apart from the herd—both in trading and in life. The herd is almost always wrong—especially at turning points. The instruction is to learn to think and do the opposite of what the herd is thinking and doing. Never be afraid to step away from the pack when something inside of you says that they are heading in the wrong direction--- possibly into danger. Remember, wherever you go, there you are, and you owe your best to yourself. You have great talent and unique ability. Once you accept that you have the power within, you begin to live and trade with authenticity and purpose. You acknowledge the emotions of fear, greed and hope that come up for you, but you are not controlled by them.
US household wealth dropped $11 trillion in 2008. Does this mean that people have left the markets forever and will never come back? I think not. More to the point---Heck No! Why? Because of that five-letter word that ought to be a four letter word: GREED. Once the markets start turning up and going up--- fear and posttraumatic stress will turn to greed. By the time people are recovered and have the courage and strength to get back in, it will be near the top. All those who stood apart from the thundering herd will be waiting for you, eager to sell to you when it looks go good that you just have to get in and can't wait a second more. The same happens near bottoms. They are waiting for you to sell to them and most eager to buy at bargain basement prices while you are desperate to get out at any price.
We don't call bottoms or tops. We leave that to those either more wise or more idiotic than we are. But we do study the markets intensely every day and we look for subtle clues that reflect human behavior. In our Trading Wisdom Blogs entitled "Complex Bottoms And Stress" and "Bring It!" --- we alerted subscribers to cycle date turns between March 13-15 with the potential for a rally between 15-20% into the next cyclical turn date. We were watching for certain parameters to fall into place to get the markets moving with momentum to the upside.
We were a few days early, but we were prepared. As a result of using analysis based on psychology, technicals and statistics, our new trading service (Trading With Art and Science) showed an aggregate gain of over 50% between March 3 and March 13, 2009. The performance table for these trades is here: http://tinyurl.com/d8opa2 and we still have a bunch of open trades working for us.
We continue to actively trade these markets every day, cutting losses quickly and letting profits run. Either you eat like a bird and poop like an elephant or vice versa. We like the vice versa. We are well aware that learning to go contrary to the herd takes time. Because we know this, we totally hold your hand through each and every trade until you are good enough to do it yourself. We are now watching for how our indicators behave on any pullback, as we know our risk on every position. These markets must be traded. Buy and hold turned to buy and hope, then to buy and cry, and now it's buy and die. Buy and Hold: May you rest in peace.
When you work it and keep working it with rigorous dedication and discipline, you begin to ease off on yourself. You find that you are less fearful, greedy or hopeful—rather you are in the flow of trading without attachment. Before you know it, your trading will be a most profitable and fulfilling work of art, rather than a chaotic response to external events.
Join us for a one month FREE trial of Trading With Art And Science plus Trading Wisdom blogs because we have only just begun to rock!
Until Next Time,
Good Trading and Brain On!
By Dr. Janice Dorn, MD, PhD
Prescriptions for Profits
www.thetradingdoctor.com
Signup for your risk-free subscription to the Trading Doctor Newsletter. If you are not completely satisfied that our newsletter is for you just let us know, via email, within 7 days of your subscription date and we'll immediatly refund your money.
© Copyright 2006-09 -- Janice Dorn, M.D., Ph.D. -- Ocean Ivory LLC
Dr. Janice Dorn is a graduate of the Albert Einstein College of Medicine, where she received her Ph.D. in Neuroanatomy. She did her postdoctoral work in Neurophysiology at the New York Medical College. She received her M.D. from La Universidad Autonoma de Ciudad Juarez, did one year of clinical clerkships in Phoenix, Arizona. and then completed a Neurology Internship at The University of New Mexico in Albuquerque. For the past twelve years, Dr. Dorn has focused her attention on trading, mentoring and commentary in the financial markets, with emphasis on Behavioral NeuroFinance, Mass NeuroPsychology, Trading NeuroPsychology, Futurism and Life Extension. A graduate of Coach University, she is a full time futures trader and trading coach. Dr. Dorn is the author of over 300 publications, relating to Trading and Investing Neurouropsychology, Market Mass Neuropsychology, Behavioral Neurofinance, and Holistic Wellness and Longevity.
© 2005-2019 http://www.MarketOracle.co.uk - The Market Oracle is a FREE Daily Financial Markets Analysis & Forecasting online publication.

Only logged in users are allowed to post comments.
Register/ Log in