Goldman who? Fuhgeddaboudit! 
Stock-Markets
/
Financial Markets 2010
Apr 24, 2010 - 12:46 AM GMT


Greece what? Oh we fixed that thing last week! Yeah, the Germans (who are $4.5Tn in debt), the French (who are $4.4Tn in debt), the English ($9.2Tn) and, of course, the Italians ($4Tn in debt) are gonna give the Greeks a little something to keep the lights on until Christmas. Hey the world's supposed to end in 2012 anyway so it's not like we gotta keep worrying about this stuff, capiche? See Merkel tells me she knows a guy who knows a guy who's got the green to keep this whole scam going until then and, after that--who cares? It's gonna be somebody else's problem…

I'm not going to complain, I complained about all this stuff on our last
Fuhgeddaboudit Friday
, just two weeks ago--so you can read that post, where there was a chart of the XLF at $16.40 pre-Goldman and two weeks later, after our mini-crisis on Wall Street, XLF is at $16.65--just like nothing happened.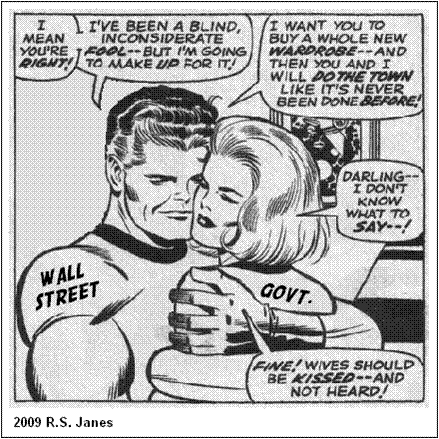 Inflation is rising, home prices are even lower than last year, housing starts are anemic, unemployment is still a rounding error off of 10%, wages are falling, defaults on credit cards and mortgages are rising, commercial rents are going uncollected and CRE values are declining rapidly but those declines are being covered up by banks using accounting tricks to hide their losses. All forgotten about as this Friday opens almost exactly where we were last Friday.
Something DID happen this week. The SEC made some noise and Obama made a speech and GS fell from $185 a share to $160 a share (down 13%) and isn't that punisment enough for putting together deals that led to the loss of $15Tn of household wealth in America? Of course Goldman wasn't out to get us - they were simply structuring deals that would greatly reward their high net-worth clients based on the irresponsible buying patterns of our neighbors while their analysts were upgrading the housing sector to keep the suckers pouring into the other side of the bet.
Sure it's evil and sure it led to a crisis that crippled our country and cost millions of people their jobs and homes but—oh Goldman—we can't stay mad at you! Just give us a little stock market rally and all is forgiven but do we have to bend all the way over for you tomorrow? We're still a little sore from last time…

Speaking of being sore, we can add AMZN and ERIC to the list of companies that are being spanked by AAPL as the Apple's gains continue to be losses for their competition (AAPL now has 72% of Japan's smart-phone market!). Still, the MSM confuses gains in market share for one company with signals of an economic recovery, just as they count the fact that 10% of retail stores were shut down as a 10% increase in retail sales for the survivors. But Fuhgeddaboudit!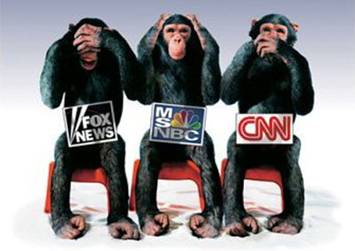 We'll review all the week's earnings plays on the weekend. Even the rarely mentioned TBT, who should be coming nicely off our $46.50 buy spot this morning now that Greece is "solved" once again…
Durable Goods orders dropped sharply in March and Capital Spending slipped as well and I had to turn the volume off on CNBC to stop my brain from frying as they were practically having a party looking at these numbers. Manufacturers' orders for goods designed to last at least three years decreased 1.3%, to a seasonally adjusted $176.7 billion, the Commerce Department said Friday. Transportation-related goods fell 12.9%, the largest drag on the data. All other durable goods orders, excluding transportation, climbed 2.8%. Orders for nondefense capital goods decreased by 7.5% last month. The orders are seen as a barometer of capital spending by businesses. Capital goods orders dropped 7.0% in February. Defense-related capital goods orders fell 4.0%. Excluding defense, all other durables goods decreased 1.2% in March, after climbing a revised 2.4% during January. Really CNBC? REALLY???

Asia sold off this morning on worries Greece was not solved (silly Asia!) with the Hang Seng giving up 210 points (1%), the Shanghai dropping half a point and significantly failing to hold 3,000 while the Nikkei fell just 34 points (0.3%) but under 11,000 at 10,914. If we have a green day today, Monday, may get a nice pop in Asia. Japan's Exports fell at a record pace over the past 12 months, down 17.1% for the year ending March 31st. The decline was led by a record 27.5% drop in exports to Europe to 7.042 trillion yen, while exports to the U.S. declined 22.7% to 9.349 trillion yen. Fitch warns Japan its sovereign debt rating will be at risk unless it sees a sustained economic recovery and fiscal consolidation. This is the second time in six months that Fitch has voiced concerns about Japan's fiscal position. Exports are up for the past 4 months though, especially to other Asian countries and we'll keep a close eye on the Baltic Dry Index to see which way things break in May.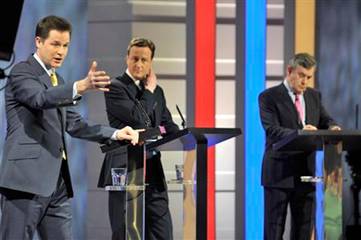 Europe is up about a point this morning with the FTSE looking to test the 5,750 mark, the DAX right on the 6,250 line and the CAC just under the 4,000 mark so we are heading straight for a massive global breakout or a massive global rejection and Asia is showing us rejection so far so they'd better be REALLY happy about Greece on Monday… The UK is heading into May elections and it turns out their economic growth slowed 50% in the first quarter, up just 0.2% from 0.4% in Q4 but at least it's better than -0.3% in Q1 of 2009 so CNBC Europe is having a party over that number! Am I the only one seeing a pattern here?

Jonathan Loynes, chief European economist at Capital Economics, said the figures underline the fragility of the economic outlook. "With a big fiscal squeeze coming under any form of government, monetary policy needs to remain extremely supportive," he said. You know what that means, don't you? More FREE MONEY!!! The markets love free money, which is why bad news is such good news for the markets. In fact, I was pointing out to an interviewer yesterday that all you need to do is look up the "Major Holders" section on Yahoo Finance for just about any company and what do you see? Banks! So the banks run their little machines and buy up the market and the market rises and the banks declare gains on their investments and use the assets to leverage - MORE FREE MONEY - which they use to buy more stock and pump up the market so they can declare gains on their investments and use the assets to leverage - MORE FREE MONEY!!!
You get the idea--this party never has to stop as long as they keep getting free money and no one notices the average p/e on a stock is now pushing 23 with pretty much zero risk factored in and not a penny of rate discounting priced in because rates are zero so there's nothing to discount. It's BRILLIANT - what can possibly go wrong?
Have a great weekend,
- Phil
By Phil
Philip R. Davis is a founder of Phil's Stock World (www.philstockworld.com), a stock and options trading site that teaches the art of options trading to newcomers and devises advanced strategies for expert traders. Mr. Davis is a serial entrepreneur, having founded software company Accu-Title, a real estate title insurance software solution, and is also the President of the Delphi Consulting Corp., an M&A consulting firm that helps large and small companies obtain funding and close deals. He was also the founder of Accu-Search, a property data corporation that was sold to DataTrace in 2004 and Personality Plus, a precursor to eHarmony.com. Phil was a former editor of a UMass/Amherst humor magazine and it shows in his writing -- which is filled with colorful commentary along with very specific ideas on stock option purchases (Phil rarely holds actual stocks). Visit: Phil's Stock World (www.philstockworld.com)
© 2010 Copyright PhilStockWorld - All Rights Reserved Disclaimer: The above is a matter of opinion provided for general information purposes only and is not intended as investment advice. Information and analysis above are derived from sources and utilising methods believed to be reliable, but we cannot accept responsibility for any losses you may incur as a result of this analysis. Individuals should consult with their personal financial advisors.
© 2005-2019 http://www.MarketOracle.co.uk - The Market Oracle is a FREE Daily Financial Markets Analysis & Forecasting online publication.

Only logged in users are allowed to post comments.
Register/ Log in