US Economic Data Again Dampens Stock Market Sentiment
Stock-Markets
/
Stock Markets 2010
Aug 20, 2010 - 11:06 AM GMT


As I highlighted yesterday one of the key obvious risks to the market near term is a continuation of the weak US data we've been hampered by. We didn't have to wait long to see its impact with yesterdays weekly jobless claims of 500k- that was a shocker, bring ing the 4-week moving average back up to 482.5k – the highest since early December.
As a rule of thumb weekly jobless claims need to decline bellow 400k before any inroads can be made in the unemployment rate. And then we had the Phili Fed index which came is at a very poor -7, way below consensus and the market rumours just prior to announcement. J P Morgan's US economics team in response to the persistently weak incoming data has cut their 3Q10 GDP growth forecast to 1.5 percent quarter on quarter. That is far from 2.5 percent and the Q4 2010 forecast to 2 percent from 3 percent. In stark contrast Bundesbank is raising Germany growth forecast to 3 percent from 1.9 percent and predicting a rise in German private consumption which is very important in terms of the imbalances within the Eurozone.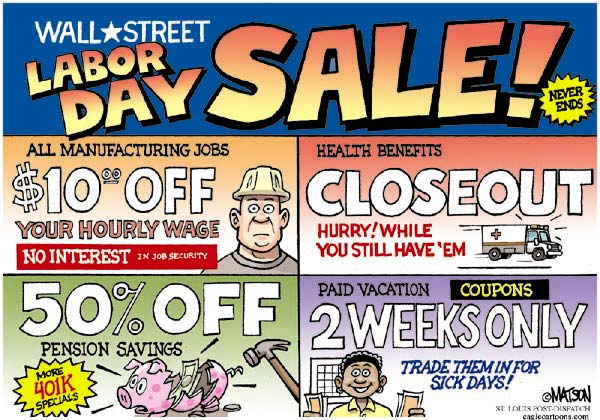 Stockwise Stateside Thursday General Electric., Alcoa. and Home Depot led losses on the Dow shedding at least 2.2 percent while Intel slumped 3.5 percent after agreeing to purchase McAfee for about $7.68 billion, while the security-software company rose 57 perecent. Elsewhere bellwether retailer Sears Holdings Corp. dropped 9.2 percent after the largest US department-store chain reported sales that trailed analysts' estimates
This morning in Europe notable movers include UK exploration company Dana which has rallied 5 percent as Korea National Oil offered 1,800 pence a share for the company, the same level that was rejected by Dana Aug 12. But Korea National has received letters of support from shareholders representing about 49 percent of Dana stock, it said in a statement. Fellow exploration stocks BG Group and Tullow Oil have increased 3 percent and 1.5 percent respectively in sympathy. To the downside is EADS, parent company of Airbus, which has shed 2 percent in early trading after Nomura lowered its recommendation on the shares to "neutral" from "buy." Separately, Thai Airways denied a report in Les Echos that it's in talks with Airbus for a contract worth more than $9 billion, French daily La Tribune reported on its web site, without citing anyone.
Today's Market Moving Stories
•In the US, Fed's Bullard, usually known for being a hawk, noted in a speech on Thursday that should the economic developments suggest increased disinflation risk an extension of QE 'may be warranted'. While favouring small purchases Bullard said 'purchase size should be in proportion to any deterioration in the outlook'.
•US commercial real estate prices fell the most in almost a year in June as the economic recovery showed signs of faltering, Moody's Investors Service said. The Moody's/REAL Commercial Property Price Index dropped 4 percent from May, the company said today in a report. The decline was the biggest since July 2009, and pushed the gauge down 0.9 percent from the start of the year. "We expect property prices to remain choppy for some time as commercial real estate markets and the broader economy continue their slow recovery from the recession," Moody's researchers said in the report.
•The Basel Committee on Banking Supervision is proposing that debt counted as bank capital should be converted to stock or written off in a crisis, forcing bond investors to bear some of the cost of future bailouts. All regulatory capital instruments sold by banks should be capable of absorbing losses if the company can't fund itself, the committee said in a consultative paper today. Before taxpayers' cash is used to rescue a lender, so-called contingent capital should be converted to equity or written off. The committee, which sets international banking rules, wants to avoid a repeat of the financial crisis when government assistance to failing banks helped holders of some subordinated bonds dodge losses. Banks' cost of capital may rise as investors demand compensation for the increased risk they won't be repaid
•The UK's Royal Mail Group Ltd. lost 6 pence for each of the 71 million letters and packages it carried in the year ending March 31, the Daily Telegraph reported, citing the postal service's own data. In previous years the loss had been as high as 8 pence per item, and in the last fiscal year Royal Mail Group, which the government plans to sell off, lost £163 million on stamped items for delivery, compared to a loss of £244 million the previous year, the newspaper said. Legislation for the sale, which may raise as much as £5 billion, will be put forward in September, the Telegraph reported.
The probability that the Bank of Japan will intervene in foreign-exchange markets for the first time since March 2004 is at a six-year high of 51 percent, according to a Morgan Stanley model. The strengthening of the yen and its misalignment from economic fundamentals is increasingly likely to spur government response, Stephen Hull, London-based head of global currency strategy at Morgan Stanley, wrote in a note dated yesterday
On the economic front in Ireland it was a mixed news day, with Lloyds Banking Group announcing that it's Irish subsidiary Bank of Scotland (Ireland) is to cease operating as a licensed bank, while on the other hand the Central Statistic's Office announced that New Vehicles licensed in July were 61.1% higher than in the same month a year ago (a continuation of the positive trend year to date).
•France's Les Echos today reported the French government may cut its 2.5 percent forecast for growth in 2011. Separately, daily Le Figaro reported that France's finance ministry is working on the hypothesis that growth next year will be about 2 percent. Neither newspaper cited anyone.
Storm The Barricades
And staying with all things Gallic, French baguette prices may rise 20 percent in the coming weeks after some bakers reported a 25 percent jump in flour prices, a US Department of Agriculture agency said. Flour prices have climbed since the onset of higher wheat costs, the Foreign Agricultural Service said in a report on the USDA website. The value of wheat represents 5 percent to 7 percent of bread value, it said. France may be planning to organize a meeting of agriculture ministers from Group of 20 countries to discuss price volatility in agricultural commodities, it said. France has an estimated exportable surplus of 19.3 million metric tons of soft wheat, and is "in a good position to supply markets" after Russia declared a wheat export embargo, the FAS said. Russia has reduced its wheat export forecast for the coming year from about 36 million tons to 16 million tons, according to the report.
Company / Equity News
•KNOC (Korean National Oil) today announces the terms of a cash offer to be made for the entire issued and to be issued ordinary share capital of Dana. KNOC has received letters of intent in support of the Share Offer from the holders of, in aggregate, approximately 48.62 per cent. of interests in Dana Shares. Under the terms of the Share Offer, Dana Shareholders will be entitled to receive 1,800 pence in cash for each Dana Share
McDonald's Chinese yuan bond sale, the first by a foreign company in Hong Kong, may pave the way for a new global debt market as China seeks to capitalize on its status as the engine of the world's economic recovery. McDonald's, which opened its first 1,000 restaurants in China faster than any other country outside the US, sold 200 million yuan ($29 million)of 3 percent notes due in September 2013.No Fries were offered as part of the package. Wal-Mart the world's largest retaile, has said it's considering issuing such notes.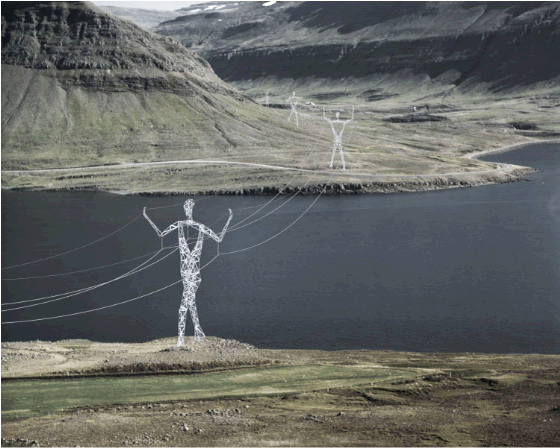 •Bloomberg reports that Intel's CEO Paul Otellini, with the $7.68 billion acquisition of security software maker McAfee Inc., is betting that customers will pay to guard against attacks that have yet to materialise. Otellini yesterday announced his company's largest-ever takeover, aimed at adding McAfee's security software to products sold by Intel, the world's largest maker of chips for computers. McAfee would help Intel get semiconductors laden with security features into smartphones, cars, televisions and other devices. Yet that may prove a hard sell for consumers and businesses unconvinced that mobile electronics are vulnerable to the same threats that plague computers, said Alex Vallecillo, a fund manager at PNC Capital Advisors LLC. "The premise is there's a market for mobile security," said Vallecillo, whose firm sold its Intel shares earlier this year. "So far, I haven't heard about massive virus attacks hitting smartphones or iPads."
•Dell, the world's third-largest personal-computer maker, forecast third-quarter sales that beat analysts' estimates and reported second-quarter gross margin that fell short of projections. Sales-percentage growth this quarter will be in the low single digits from last quarter, Dell said today in a statement. Gross margin excluding some items — a measure of profitability — was 17.2 percent in the second quarter, missing the average 18 percent predicted by analysts, according to Ashok Kumar, an analyst at Rodman & Renshaw LLC in New York.
•Staying with tech Research In Motion Ltd. is turning to technology used in BMW audio systems and the Army's Crusher tank as it tries to distinguish its new tablet computer from Apple Inc.'s iPad, said three people familiar with the plans. The yet-to-be-announced tablet will run on software developed by QNX Software Systems, which RIM bought from Harman International Industries Inc. for $200 million in April, said the people, who didn't want to be identified because the plans haven't been made public. QNX's software is used in products from companies including Cisco Systems Inc., General Electric Co. and Caterpillar Inc.
Challenges Ahead for HP
Now that Mark Hurd is out as CEO of Hewlett-Packard Co, the world's biggest technology company is trying to prove to Wall Street that it can thrive under the sweeping changes he set in motion. Its numbers for the May-July quarter — the last full quarter under Hurd — were solid but could still provide fuel for doubters. HP's net income jumped 6 percent and revenue notched 11 percent higher in its fiscal third quarter, which squared with preliminary results HP revealed Aug 6 in announcing Hurd's abrupt resignation. The numbers reported Thursday show that HP's bedrock businesses of selling computers and printer ink are chugging along. Those face pressures, though, as many analysts are predicting a weak back-to-school season amid fears about the strength of the US economic recovery and the fallout from the debt crisis in Europe. The latest numbers also show that one of Hurd's biggest projects – transforming HP into a technology-services powerhouse like IBM Corp. — is progressing slowly.

I've featured this before…but for any new readers..here's a new holiday sensation.

By The Mole
PaddyPowerTrader.com
The Mole is a man in the know. I don't trade for a living, but instead work for a well-known Irish institution, heading a desk that regularly trades over €100 million a day. I aim to provide top quality, up-to-date and relevant market news and data, so that traders can make more informed decisions".© 2010 Copyright PaddyPowerTrader - All Rights Reserved

Disclaimer: The above is a matter of opinion provided for general information purposes only and is not intended as investment advice. Information and analysis above are derived from sources and utilising methods believed to be reliable, but we cannot accept responsibility for any losses you may incur as a result of this analysis. Individuals should consult with their personal financial advisors.
© 2005-2019 http://www.MarketOracle.co.uk - The Market Oracle is a FREE Daily Financial Markets Analysis & Forecasting online publication.

Only logged in users are allowed to post comments.
Register/ Log in