The Myth of Peak Oil and Why Peak Oil is Overrated
Commodities
/
Crude Oil
Oct 25, 2010 - 12:25 PM GMT

While the peak oil theorists keep consistently declaring that the world oil is going to peak and that society is going to collapse soon afterwards .But these peak oil theorists only consider conventional onshore oil while making their apocalyptic prophecies .but they do not consider the development of new technologies that have enabled the extraction of heavier and unconventional oils like tight oil, bitumen tar sands, extra heavy oil, oil shale.
The Orinoco belt in Venezuela have the largest extra heavy oil deposits with about 2 200 BBL and a production capacity at 570 kb/d. The largest oil sand deposits are located in the Western Canada. The United States have the largest oil shale resources.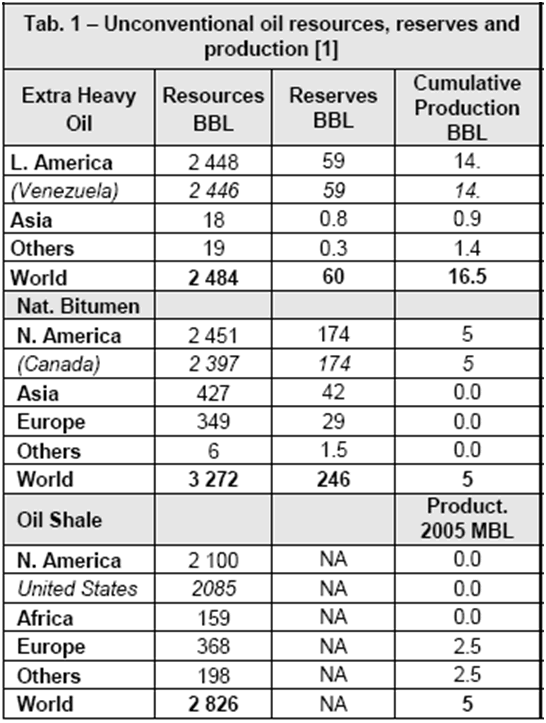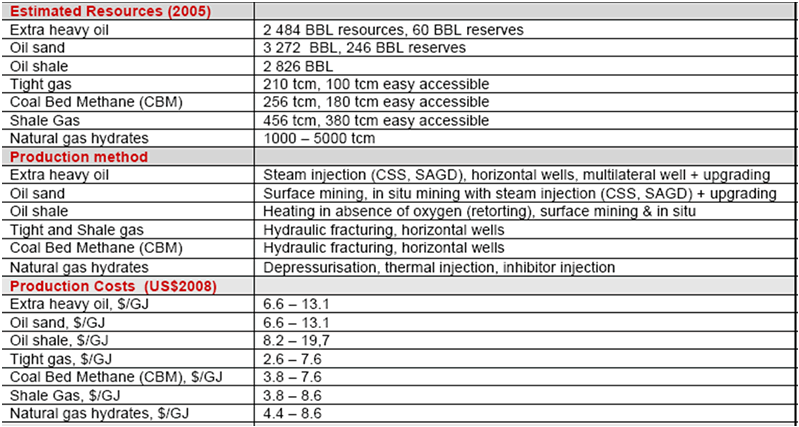 Considering that there are considerable hydrocarbon resources , also in the various tight oil basins like Bakken formation ,which are being harnessed by hydraulic fracturing and fracking ,peak oil is just a myth and is still far away. Also the recoverable reserves estimates are increasing considerably ,considering that USGS recently declared that Venezuela has a recoverable reserves of 550 billion barrels of extra heavy oil .
By Maninder Batra
maninder300 AT hotmail.com
© 2010 Copyright Maninder Batra - All Rights Reserved
Disclaimer: The above is a matter of opinion provided for general information purposes only and is not intended as investment advice. Information and analysis above are derived from sources and utilising methods believed to be reliable, but we cannot accept responsibility for any losses you may incur as a result of this analysis. Individuals should consult with their personal financial advisors.
© 2005-2019 http://www.MarketOracle.co.uk - The Market Oracle is a FREE Daily Financial Markets Analysis & Forecasting online publication.
Comments
Jean Picard
25 Oct 10, 18:49
What is your position exactly?


I don't think you provided a compelling argument here. Peak oil theories account for the data you presented. In short, you did not find an apple falling upwards that disproved gravity with the content of this article. Peak oil theories are being regarded by governments and intelligence services as though they are fact. As peak oil theories predict: for the remaining decades, we will be discovering ever more challenging-to-drill beds of oil that require huge investments of energy in order to tap them until the cost of tapping the oil is greater than the value of the oil itself, at which point we are done with fossil fuels. That is going to come to pass, like it or not, and the US government believes that we've passed the peak. As a counter argument -- you listed very difficult to tap and utilize oils. I fail to see how that is contrary to the theory of peak oil.



Shelby Moore
25 Oct 10, 20:08
cng


I wrote already that we have more CNG in the world than we know what to do with and it works just great as a transportation fuel.



B.T.
25 Oct 10, 20:24
SHALE? How Embarrassing!


"oil" shale rock has less energy than a POTATOE when you burn it, and it needs to be MINED...look at how the Feds are busy locking up the much needed lower grade coal in Wyoming...

Go to www.peakoil.com and do some real research...read reports by the army corps of engineers, the IEA and others that conform the peak YEALD of LIQUID ( cheap easily extractable) petroleum IS being depleted, and it will be declining not much later than 2030.

A "a production capacity at 570 kb/d" sounds good to those who do not know how much the USA alone uses in one day.

Coal in the USA will likely peak by 2050...assuming we get to mine Wyoming. :(



Brian Thiesen
25 Oct 10, 20:49
Western Canada Water vs WC Oil


ow ! Good for Canada, (i am canadian) they have capacity of lets say 2 million barrels a day (good for roughly 1/40th of global demand)

They are very quickly running out of water that can be used to "extract" this oil as nearly every where in alberta where water is used is polluted and ruined. (What would you really expect from a business called TAR SANDS)

So in general you are saying the US military (who i think likes to know as close as possible all available oil and the capability of getting it) and thousands of others or so way off?

One thing about peak oil is wrong. That magically in all these spots dinosaurs decided to die in the millions or billions at a time in the exact same spot.

ALL OVER THE GLOBE? Anyone who beleives this is a fool, this is the nonsense that needs to stop being sold.

So as much the oil is renewable (as the earth MAKES OIL) we are using it way to quickly. That is the problem it will come back but not for a long long time.

Which does make this a very big problem. It is either water or oil, we need water to EXIST not oil to LIVE.

The other problem is now Natural Gas fracking that is also destroying water supplies (SEE MOVIE GASLAND) or do own research. Why would big oil be doing this for no reason? Why are all these on shore countries and companies drilling offhsore? How much more does this take?

Do you think it is a magic coincidence that they want us to use %80 carbon emmissions/fossil fuels by 2050 and the military beleives the available oil by then will be %80 less? (understand i know also what is behind the carbon exchange)

The problem stil further goes back to credit expansion/oil use expansion and population expansion.

You will never see 3 more identical bubble charts than these, in such a case i think by looking at these they are quite right in the presumption that something drastic will need to or is going to happen.

However as it seems we can get ahead of ourselves things like the new compressed air cars etc. will be of help. There are many alternatives to oil that man has known for a long time that are viable and can work

Sadly mans case history is that only through tragedy will we change or progress, it seems even now that the bp gulf wasnt bad enough. Nor was 147/barrel oil

So it is likely something big will have to take place

God knows what that will be

Peak Humans is the likely problem, any change in those 3 above mentioned charts will cause an inbalance



akm1sss@gmail.com
26 Oct 10, 08:19
kenneth


@brian thiesen if you are refuting the fossil fuel theory of oil formation, this statement that you made makes no sense, "One thing about peak oil is wrong. That magically in all these spots dinosaurs decided to die in the millions or billions at a time in the exact same spot." if indeed oil was formed by dead plant, and animal remains, you must be aware that according to the theory there are a number of scenarios that must also fall into place, just to name a few: buried at the right depth, at the right temperature, source rock, cap rock, and so forth. these conditions are not prevalent everywhere, but probably more so than you think, except that it's not economical for oil companies to search everywhere, and in areas where the yield is too low.



pjc
26 Oct 10, 12:45
Natural gas


Plenty of natural gas around. is the input energy for unconventional oil extraction. Right now gas is trading at 1/3 the price of oil for the same BTU.

So, under current pricing, it is profitable to burn 2 BTUs of natural gas in order to mine 1 unit of oil. Considering that unconventional oil extraction involves ratios much lower than that (i.e. burn 0.5 to 0.75 BTUs of gas to get one BTU of oil) than unconventional oil extraction looks to expand for a long, long time.

Never mind the fact that much of industrial society runs on natural gas already. Ask any farmer whether the price of fertilizer tracks the price of oil or gas.

Sorry, no peak gas means no peak oil.



B.T.
26 Oct 10, 18:22
NG


"So as much the oil is renewable (as the earth MAKES OIL) we are using it way to quickly. That is the problem it will come back but not for a long long time."

Exactly, this is most likely the truth, the Russian/Ukrainian geologists also agree with you.

As for NG, yes we have a fair amount of that, but if you have to use it in place of liquid fuel, you will have less than you think...I remember studies saying the US had at least untill the 2035 ( or so) until peak NG, but not if you use it for transportation.

The US of A has more COAL than anyone, but only until 2050, and if we get to use the less energy dense coal out west. We already PASSED peak energy DENSITY in coal as we use larger volumes of less energy dense coal. ( and rightly so...)



Shelby Moore
27 Oct 10, 00:17
peak NG?


Sorry Nadeem if I lose my cool when responding to these, but I can't believe how gullible people are.

We haven't even begun seriously developing NG because it is too darn cheap.

And we can make our own natural gas from any waste matter.

And the average MPG for the world can increase a lot cutting our global needs up to 40%.

Then there is nuclear.

Battery energy density is increasing at an exponential rate, just go wikipedia the lithium improvements over the past several years (e.g. lithium polymer).

Next comes nanotechnology.

Etc, etc, etc.



Alec
27 Oct 10, 07:03
Peak Oil


The BP well fiasco brought home (to the US) the fact that CRUDE OIL is not renewable energy. Oil from the depth of that well proves that oil is a-biotic. Degrading bio mass could not have pooled so far into the earth.

It would appear that the earth's center rotates independent of the outer surface and crude oil is the lubricant that keeps us from constant earthquakes.

While this means there is a limited supply of crude oil to be drilled, it also says the supply is far greater than we imagined. However, using up the earth's natural lube might just lead to frequent earthquakes for all.



EVsRoll
01 Nov 10, 22:32
Oil is in ROCKS


The numbers alone appear impressive. Now it is time for a little reality check.

Oil is in ROCKS. Have you ever taken an oil soaked rock and tried to suck the oil out of it?

Details here: http://www.evsroll.com/Peak_Oil_Myth.html

The highly porous and permeable rocks (think salt dome) have already been mostly tapped.

So, once you figure how to extract all the oil out of a rock easily and cheaply, you can laugh all the way to the bank. Until then, the rocks rule, and EVs too.

EVsRock!




Only logged in users are allowed to post comments.
Register/ Log in