On Obama's Failure To Carry Out His Elected Mandate To Reform
Politics
/
US Politics
Dec 23, 2010 - 01:04 AM GMT

"First is the danger of futility; the belief there is nothing one man or one woman can do against the enormous array of the world's ills -- against misery, against ignorance, or injustice and violence. Yet many of the world's great movements, of thought and action, have flowed from the work of a single man. A young monk began the Protestant reformation, a young general extended an empire from Macedonia to the borders of the earth, and a young woman reclaimed the territory of France. It was a young Italian explorer who discovered the New /world, and 32 year old Thomas Jefferson who proclaimed that all men are created equal. "Give me a place to stand," said Archimedes, "and I will move the world."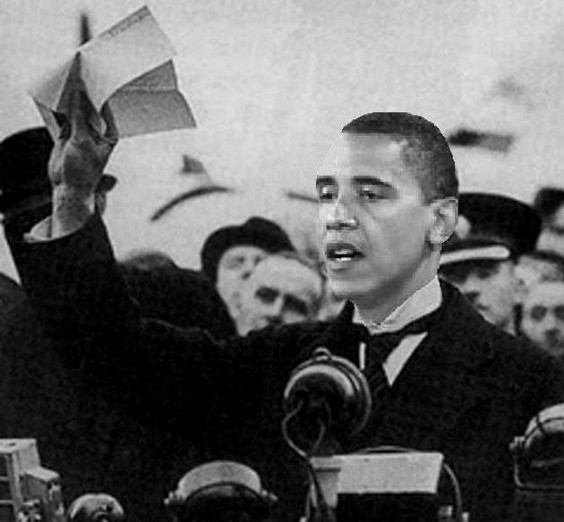 These men moved the world, and so can we all. Few will have the greatness to bend history; but each of us can work to change a small portion of the events, and in the total of all these acts will be written the history of this generation. Thousands of Peace Corps volunteers are making a difference in the isolated villages and the city slums of dozens of countries. Thousands of unknown men and women in Europe resisted the occupation of the Nazis and many died, but all added to the ultimate strength and freedom of their countries. It is from numberless diverse acts of courage such as these that the belief that human history is thus shaped.
Each time a man stands up for an ideal, or acts to improve the lot of others, or strikes out against injustice, he sends forth a tiny ripple of hope, and crossing each other from a million different centers of energy and daring those ripples build a current which can sweep down the mightiest walls of oppression and resistance...
The second danger is that of expediency; of those who say that hopes and beliefs must bend before immediate necessities. Of course if we must act effectively we must deal with the world as it is. We must get things done.
But if there was one thing that President Kennedy stood for that touched the most profound feeling of young people across the world, it was the belief that idealism, high aspiration and deep convictions are not incompatible with the most practical and efficient of programs -- that there is no basic inconsistency between ideals and realistic possibilities -- no separation between the deepest desires of heart and of mind and the rational application of human effort to human problems.
It is not realistic to solve problems and take action unguided by ultimate moral aims and values, although we all know some who claim that it is so. In my judgement, it is thoughtless folly. For it ignores the realities of human faith and of passion and of belief; forces ultimately more powerful than all the calculations of our economists or of our generals. Of course to adhere to standards, to idealism, to vision in the face of immediate dangers takes great courage and takes self-confidence. But we also know that only those who dare to fail greatly, can ever achieve greatly.
It is this new idealism which is also, I believe, the common heritage of a generation which has learned that while efficiency can lead to the camps at Auschwitz, or the streets of Budapest; only the ideals of humanity and love can climb the hills of the Acropolis.
A third danger is timidity. Few men are willing to brave the disapproval of their fellows, the censure of their colleagues, the wrath of their society. Moral courage is a rarer commodity than bravery in battle or great intelligence. Yet it is the one essential, vital quality for those who seek to change the world which yields most painfully to change. Aristotle tells us "At the Olympic games it is not the finest or the strongest men who are crowned, but those who enter the lists. . .so too in the life of the honorable and the good it is they who act rightly who win the prize." I believe that in this generation those with the courage to enter the conflict will find themselves with companions in every corner of the world.
For the fortunate amongst us, the fourth danger is comfort; the temptation to follow the easy and familiar path of personal ambition and financial success so grandly spread before those who have the privilege of an education. But that is not the road history has marked out for us. There is a Chinese curse which says 'May he live in interesting times.' Like it or not, we live in interesting times. They are times of danger and uncertainty; but they are also the most creative of any time in the history of mankind. And everyone here will ultimately be judged -- will ultimately judge himself -- on the effort he has contributed to building a new world society and the extent to which his ideals and goals have shaped that effort."
Robert F. Kennedy, Cape Town, South Africa, 6 June 1966

By Jesse
http://jessescrossroadscafe.blogspot.com
Welcome to Jesse's Café Américain - These are personal observations about the economy and the markets. In providing information, we hope this allows you to make your own decisions in an informed manner, even if it is from learning by our mistakes, which are many.
© 2010 Copyright Jesse's Café Américain - All Rights Reserved
Disclaimer: The above is a matter of opinion provided for general information purposes only and is not intended as investment advice. Information and analysis above are derived from sources and utilising methods believed to be reliable, but we cannot accept responsibility for any losses you may incur as a result of this analysis. Individuals should consult with their personal financial advisors.
© 2005-2019 http://www.MarketOracle.co.uk - The Market Oracle is a FREE Daily Financial Markets Analysis & Forecasting online publication.

Only logged in users are allowed to post comments.
Register/ Log in