The New World Order Zeitgeist
Politics
/
New World Order
Mar 12, 2012 - 07:20 AM GMT


The "spirit of the times" for the New World Order worshipers is essentially anti-God sentiment. There is no longer an issue if the NWO is real. It operates as the dominant social matrix that engulfs the planet. Look around and the only cogent explanation for the absurdity that inflicts universal suffering rests upon an admission that humanity is evil to the core. Once religions recognized redemption and accepted that salvation as a divine gift. However, since the age of humanism and the supposed death of a supreme being, the planet has entered into an asylum of insanity and collective anguish. A detail examination of Humanism: Philosophy of the New World Order defines the parameters of the heterodoxy from all human history.
First: Religious humanists regard the universe as self-existing and not created.
Second: Humanism believes that man is a part of nature and that he has emerged as the result of a continuous process.
Third: Holding an organic view of life, humanists find that the traditional dualism of mind and body must be rejected.
Fourth: Humanism recognizes that man's religious culture and civilization, as clearly depicted by anthropology and history, are the product of a gradual development due to his interaction with his natural environment and with his social heritage.
Fifth: Humanism asserts that the nature of the universe depicted by modern science makes unacceptable any supernatural or cosmic guarantees of human values.
Sixth: We are convinced that the time has passed for theism, deism, modernism, and the several varieties of "new thought."
Seventh: Religion consists of those actions, purposes, and experiences which are humanly significant.
Eighth: Religious humanism considers the complete realization of human personality to be the end of man's life and seeks its development and fulfillment in the here and now.
Ninth: In place of the old attitudes involved in worship and prayer the humanist finds his religious emotions expressed in a heightened sense of personal life and in a cooperative effort to promote social well-being.
Tenth: It follows that there will be no uniquely religious emotions and attitudes of the kind hitherto associated with belief in the supernatural.
Eleventh: Man will learn to face the crises of life in terms of his knowledge of their naturalness and probability.
Twelfth: Believing that religion must work increasingly for joy in living, religious humanists aim to foster the creative in man and to encourage achievements that add to the satisfactions of life.
Thirteenth: Religious humanism maintains that all associations and institutions exist for the fulfillment of human life.
Fourteenth: The humanists are firmly convinced that existing acquisitive and profit-motivated society has shown itself to be inadequate and that a radical change in methods, controls, and motives must be instituted.
Fifteenth and last: We assert that humanism will: (a) affirm life rather than deny it; (b) seek to elicit the possibilities of life, not flee from it; and (c) endeavor to establish the conditions of a satisfactory life for all, not merely for the few.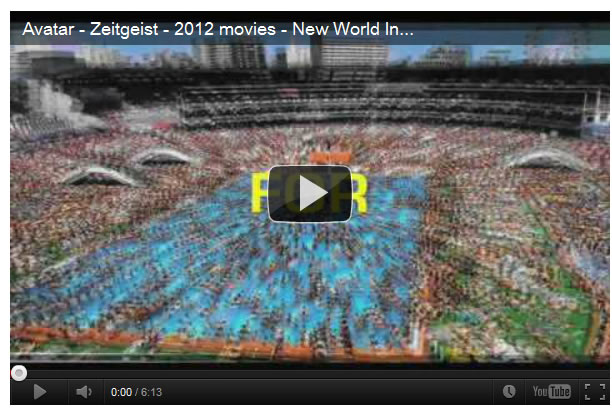 inda Kimball presents the following viewpoint in Progressive Satanic revolt: from "nothingness" to worship of Satan.
"Since evolution implies continuous change, becoming, and/or progress, "Christian" heretics claim that immutable (unchanging) truths do not exist, therefore there is nothing immutable in the Bible or the Church....or for that matter in Americas' Declaration of Independence, Constitution, Bill of Rights and Rule of Law. All are subject to change, for in that satanic monism conceptually dissolves the living, transcendent Christ into nature, everything becomes imaginatively infused with impersonal divine spirit, power, intent, determinism (fate), and motion. Thus claim heretics, religion itself lives and evolves, and "must in fact be changed."

"Christian" change-agents further claim that all religions and belief systems are true because the satanic divine-force suffuses and energizes all things. By extension of this perverse reasoning, Gaia is alive, and Gnosticism, Satanism, Wicca, Theosophy, and Sharia are true. This is syncretism (moral relativism), the uniting of good and evil, truth and lie, the holy and the unholy. R.J. Rushdoony writes:

"Now syncretism is destructive of the human mind, of rationality...(A) man who wants to unite good and evil...has lost the capacity for clear thinking. His mind is darkened, clouded, fuzzed over, and incompetent....Man, by presuming to be god, has by that act destroyed the possibility of true thinking; from so radically false a premise, no valid conclusion can follow."
This sums up the failure of the Zeitgeist that claims so many fools and unleashes so much agony. Rejecting immutable truth and personal responsibility for temporary gratification is a hallmark of humanism. Rejection of a created cosmology breeds a mental illness that identifies with all that is foul within our nature. The eternal struggle to tame our caustic traits in order to atone for our errant behavior is dismissed by the humanist as folly.
© 2005-2019 http://www.MarketOracle.co.uk - The Market Oracle is a FREE Daily Financial Markets Analysis & Forecasting online publication.
Comments
matthew
12 Mar 12, 20:53
thank you


well written! the sustaining grace of our God and King upon you and your work.