How State Education Religiously Conditions Us into Become Slaves to the Elite
Politics
/
Educating Children
Jul 19, 2013 - 05:54 AM GMT


In the west we are born into societies that put the child (individual) on a perpetual conveyor belt towards religiously following the states education program. Where the child is constantly being conditioned to follow the rules as laid down by the elite that controls society. The child is conditioned to be always focused on working towards a far distant future reward (target job), where all of the education the child is in receipt of are steps on the path towards being rewarded with the hoped for job and accompanying wealth and prosperity.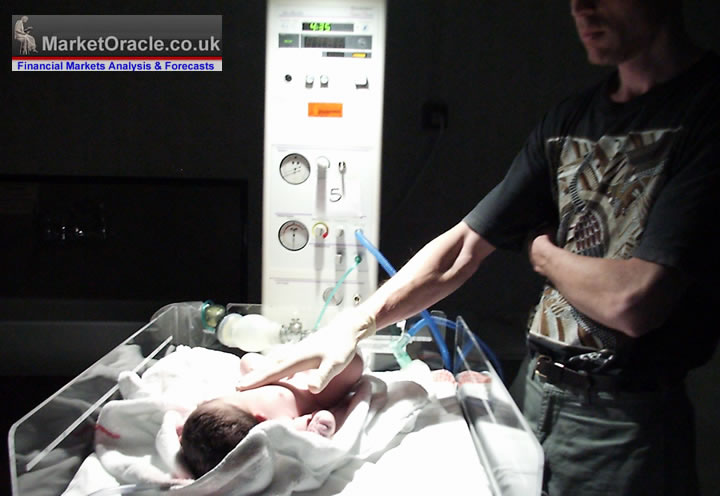 The child remains focused on many milestones along this path towards reaching the goal of wealth and prosperity enabling them to achieve a successful life. From nursery school to primary school to junior school to secondary school to college and onto university and then to post graduate learning and on and on it goes where the destination appears always to be just out of reach requiring that bit more educational conditioning to be achieved.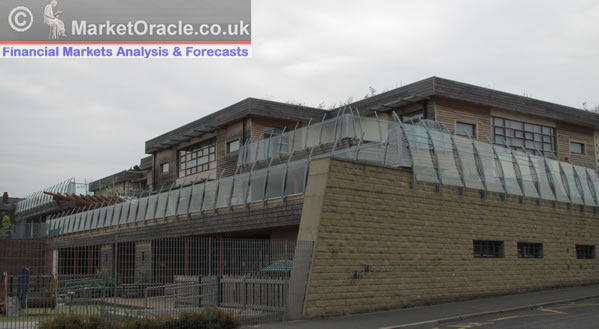 The truth is that state education that seeks to condition people into following the 'system' from cradle to grave, is little different to that which religion seeks to do. Where the key difference is that religion states that your reward will be in the after life.
The reality is that state education, as do religions seek to condition the general population, the approx 95% into becoming docile slaves, where for most western nations slavery is focused around conditioning individuals into becoming debt / wage slaves and less so as slaves to religious doctrine, where the mask of religion for many in the west has been at least partiality lifted by scientific progress as illustrated by evolution.
However, the elite still need to rule, so new pseudo religions are created, one such is state education that most remain immersed in for at least the first 25 years of their lives if not longer. And given that the same human minds that created religion also created science it can be concluded that science itself is in fact a religion, i.e. biologically today's human is little different to that of 100,000 years ago, and so are the genetic controls towards the formation of elite controlled societies that all civilisations throughout recorded history illustrate.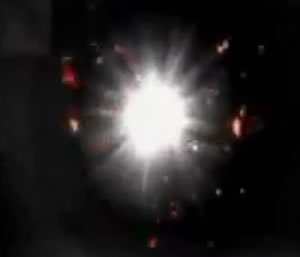 Science is a religion, because people perceive it in a similar manner to that which preceded it. I.e. Until about 150 years ago, the vast majority of western populations perceived nature in terms of acts of god. i.e. if your ill then you prayed for god to save you because there was no medicine that actually healed.
However gradually as science has progressed in many areas such as medicine, people have increasingly put their faith in science believing in its explanations for what they perceive in nature, when it clearly cannot be so as fundamentally science concludes that most of the universe is unknown to us, it is DARK, comprising of DARK matter and DARK Energy. Which is the same game that many religions play! We don't understand so God did it. We don't understand so its DARK. An entity called God created the universe, or the universe came into existence by chance, out of pure nothing. God made man in his own image or man came about by pure evolutionary chance. So, just as many people today consider religion to be a man made myth, I am pretty confident that there will come a time when many people will realise that science as we know it today will also in large part be recognised as being a man made myth!
The point it is this that most people are genetically prone to be slaves to the elite, this is how our parents and society conditions us from birth to ensure that we follow what is programmed in our genes. However, the slave gene can be turned off during our life through environmental influences.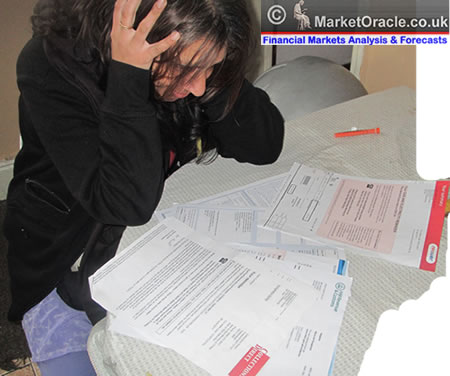 In my opinion the key to achieving freedom of sorts from genetic and social programming is to realise that what is most important is the PRESENT, rather than the past or future which is a distraction that the societal conditioning seeks as a means to control us i.e. we are conditioned to always be focused on the future by referring to the past. This is what religion does, this is what science does, because both achieve the same goal of making you forget about the PRESENT! As it is in the PRESENT where ALL actions take place, but most people give up most of their important decision making processes to the past for a reward in the future. You give up 30 years of your life in pursuit of a state education program that results in most people (75%) leaving university with near worthless degrees plus some £60k of debt to service for the next 25 years. Or you give up your lives in pursuit of mantra's of thousands of years ago to be supposedly rewarded in the AFTER life.
The Elite always see opportunity in this condition to extract more labour from the slaves, and so we see many large corporations deploying their own versions of scientology, i.e. perpetual education programmes where there is always another level for the student to buy into aka the the perpetual Cisco, Microsoft certification tracks.
The bottom line is this that state education conditions the masses into become docile debt / wage slaves, where your reward is always in some far distant future called retirement when you will be finally free from slavery to do what you have always wanted to do, off course the truth is that most people by then won't be in any shape either physically, mentally or financially to have enjoy their freedom. Instead one needs to condition oneself into attaining freedom in the PRESENT, as far as the elite will allow one to be free.
See my articles on re-acting to price movements in real time as the real secrets for successful trading, and my most recent ebook - Stocks Stealth Bull Market 2013 and Beyond (FREE DOWNLOAD).
Remember to focus on the PRESENT! Because ones perception of the past is manufactured and the future it implies will never exist. You will never get your reward in the future, so stop wasting whole lives working towards it as a slave working towards freedom, instead think about how your children are embarking on societal road of conditioning towards becoming debt / wage slaves or worse expect to only be rewarded in an AFTER life.
Focusing on the PRESENT may eventually reveal the true nature of the universe and why we exist.
Source and Comments: http://www.marketoracle.co.uk/Article41484.html
Nadeem Walayat
Copyright © 2005-2013 Marketoracle.co.uk (Market Oracle Ltd). All rights reserved.
Nadeem Walayat has over 25 years experience of trading derivatives, portfolio management and analysing the financial markets, including one of few who both anticipated and Beat the 1987 Crash. Nadeem's forward looking analysis focuses on UK inflation, economy, interest rates and housing market. He is the author of four ebook's in the The Inflation Mega-Trend and Stocks Stealth Bull Market series.that can be downloaded for Free.

Nadeem is the Editor of The Market Oracle, a FREE Daily Financial Markets Analysis & Forecasting online publication that presents in-depth analysis from over 600 experienced analysts on a range of views of the probable direction of the financial markets, thus enabling our readers to arrive at an informed opinion on future market direction. http://www.marketoracle.co.uk
Disclaimer: The above is a matter of opinion provided for general information purposes only and is not intended as investment advice. Information and analysis above are derived from sources and utilising methods believed to be reliable, but we cannot accept responsibility for any trading losses you may incur as a result of this analysis. Individuals should consult with their personal financial advisors before engaging in any trading activities.
© 2005-2022 http://www.MarketOracle.co.uk - The Market Oracle is a FREE Daily Financial Markets Analysis & Forecasting online publication.
Comments
charlesmortlock
19 Jul 13, 14:44
the state has its religeon


i agree nadeem. In the west one can mention a few of the religeous doctrines. the education curriculum is controlled by the state and is pagan in nature. Teachings include naturalistic origins of all things (no first cause and no god) and the worship of nature - evolution and conservation in its various ecomentalist derivatives. Other state religeous doctrines are no absolute truths ie relativism. You owe the state approximately half your income in taxes in one way or another. The state will protect you and provide for you. It has the power of life or death - state controlled medicine. These are just a few. I believe in the absence of the biblical foundations of western society we will see increasing state control in private life even more than now. Concepts of individual liberty, freeedom of thought and expresion and even people having one day of rest in every seven are uniquely biblical. Asis the teaching of superatural creation and a first cause for all things. These are not found in other cultures and religeons and of course are not really found here anymore.



Nadeem_Walayat
19 Jul 13, 18:50
Human Evolution


Hi

We had religion for approx 100,000 years.

Now we are going through the science phase for 400 years with perhaps several thousand more to come.

I don't think we will understand the universe until we become the universe, i.e. what form we become has spread across the galaxies, that will take perhaps several million years.

Humans are only at the tip of the beginning of their journey in which respect Religion is / was the first step and science step 2. There will be many more steps after science.

Best

NW



charlesmortlock
24 Jul 13, 12:21
evolution


many people believe that evolution is science and therefore disproves religeous thought for instance the hebrew bible. However any concept which cannot be tested or falsified is not science. For evolution to take place as proposed there must be enormous increases in genetic information over time. Such a mechanism does not exist. scientific testing and observation reveals only ever a loss of genetic information over time. Evolution therefore is a philosophy and qualifies as a religeous doctrine of the modern state. The natural world is DEvolving, it is nor Evolving.



Nadeem_Walayat
24 Jul 13, 19:41
Evolution


Hi

You misunderstand evolution, evolution is adaptation due to environmental influences, so that those that are able to survive, survive through competition, which means evolution is not necessarily a natural progression towards complexity but that which best survies and propagates. So there is no such thing as devolving.

Infact devolving is a concept that can only really be held by those that percieve a creator to be behind everything.

For instance on many measurements modern man is inferior to neanderthals in tersm of robustness, strength etc, but we out competed neanderthals due to non physical advantages i..e brain power.

In terms of where humans are going we may over time see two species of humans emerge, the ruling elite and the rest, initially the differences will be small i.e. extended life spans, less prospensity towards disease etc, but give it time, dna manipulation and seperation between population pools and these differences will grow into different species

Best

NW



charlesmortlock
25 Jul 13, 11:20
origins


most people make the mistake of confusing natural selection with evolution, they are not the same thing at all. Natural selection, although it is change it is not molecules to man evolution it is adaptation as you describe. Moreover, consider any example of adaptation (brown bears and polar bears for instance)and you will find in every case that this represents a loss of the original genetic information. There is never an increase and so cannot be a mechanism for new kinds of animals, new varieties yes but not new kinds. This is science because you can observe it. This is not molecules to man evolution. The theory of evolution absolutely demands information increase for simple to complex lifeform development but this has never been observed and I believe never will be. Evolutionary biologists always fall down on this one point when challenged to provide an example of information increase they cannot. The fossils are no help to evolution either because they show only superior creatures in the past or total extinction or no change at all. After 150 years of digging there are still no plausible transitionals. your example of neanderthals is useful. What do we have ? Bigger boned, longer lived and more muscular men with larger brain cavities. They are not a different species they are men. The idea that they are a different species is a product of the evolutionary philosophy. There is no science behind the statement. Your reference to population pools is also useful. Isolate an original kind for even a relatively short period and the genetic traits in each pool will become established and the appearance of each pool will change but they are still of one blood and physiology. They look different but I can get a blood transfusion from any race on the planet, hence there are no 'races' we are all of one stock. We did not evolve seperately. The theory of evolution of itself provides no benefit to real science it produces no useful insights or scientific methodology. It is a 19th century idea which were it not for government subsidy and academic support would have gone the way of socialism. BR charles



Nadeem_Walayat
25 Jul 13, 18:56
natural selection


Evolution by means of natural selection.

There is one race because all other humans are extinct, or perhaps neanderthals never existed ? Died out some 40,000 years ago.

One of our closest living cousins is the chimpanzee from whom's common ancestor we split about 6 million years ago.

In evolutionary terms 200,000 years (the approx age of modern man) is nothing, which is why you can share blood from most humans, but again not ALL humans due to evolutionary inherited DIFFERENCES (blood types) that magnify over time into eventually DIFFERENT SPECIES IF populations do not MIX (share genes).

And offcourse evolution can and does drive complexity, for we see this in the constant battle between predator and prey.

We see evolution in action today, where for many the god/slave gene is become recessive, it may take many thousands of years, but that is the trend for reason to win out over superstition.

Our understanding of evolution may not be perfect but it is exponentially more rational than an invisible creator, who somehow manages and knows everything without ever showing any evidence of his existance and has the appearance of a bi-pedal hairless ape.

We are evolving beyond god and religion, but it will take thousands of years, not enough time for the species to seperate. Though genetic engineering will greatly impact the 'normal' processee's.

Gentic engineering implies that in the future there will be many species of human as the elite compete against one another for competitive advantage, where ordinary humans will once more become neanderthal-esk slaves.

Best

NW




Only logged in users are allowed to post comments.
Register/ Log in