A KEYNESIAN CHALLENGE: Prove Deflation is Bad For ME!
Economics
/
Deflation
Dec 19, 2016 - 03:39 PM GMT


'Mish' Shedlock and Gordon T Long discuss a number of outstanding issues in 2016 that will become Themes in 2017.
Economic Challenge to Keynesian's
Mish is quite emphatic that:
"Of all the widely believed but patently false economic beliefs is the absurd notion that falling consumer prices are bad for the economy and something must be done about them. The BIS did a study and found routine deflation was not any problem at all.
"Deflation may actually boost output. Lower prices increase real incomes and wealth. And they may also make export goods more competitive," stated the BIS study.
It's asset bubble deflation that is damaging.
"In central banks' seriously misguided attempts to fight routine consumer price deflation, central bankers create very destructive asset bubbles that eventually collapse. When those bubble burst, and they will, it will trigger debt deflation, which is what central banks ought to fear. For a discussion of the BIS study, please see Historical Perspective on CPI Deflations: How Damaging are They?

Meanwhile economically illiterate writers bemoan deflation, as do most economists and central banks. The final irony in this ridiculous mix is central bank policies stimulate massive wealth inequality fueled by soaring stock prices."

Reality Check Questions

1. If price of food drops will people stop eating?

2. If the price of gasoline drops will people stop driving?

3. If price of airline tickets drop will people stop flying?

4. If the handle on your frying pan falls off or your blow-dryer breaks, will you delay making another purchase because you can get it cheaper next month?

5. If computers, printers, TVs, and other electronic devices will be cheaper next year, then cheaper again the following year, will people delay purchasing electronic devices as long as prices decline?

6. If your coat is worn out, are you inclined to wait another year if there are discounts now, but you expect even bigger discounts a year from now?

7. Will people delay medical procedures in expectation of falling prices?

8. If deflation theory is accurate, why are there huge lines at stores when prices drop the most?
Unresolved 2016 Problems will become 2017 Themes
US Y-o-Y retail sales are trending down, 8 large US chains are closing hundreds of stores, as inventories continue to grow during what we are told is a recovery. What happens to retail sales and retail commercial real estate if the US sees a recession in 2017?
US Y-O-Y RETAIL SALES CONTINUE TO FALL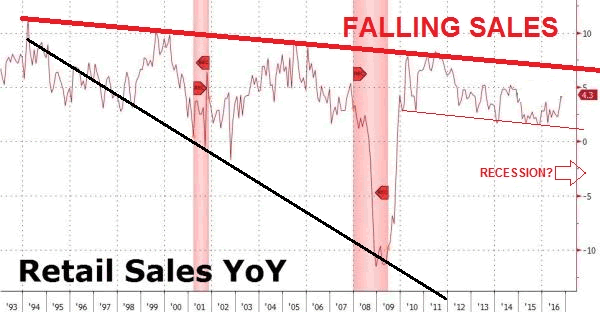 A pile-up of nearly new cars returning off lease is set to cause trouble for the US car industry and wreak havoc on used car prices and thereby pushing lease prices up.

According to Business Insider 6 million Americans have stopped paying their car loans, and it's becoming a 'significant concern'.
According to UBS research, 65%, 36%, and 22% of lower-, middle-, and higher-income cohorts are now "stressed.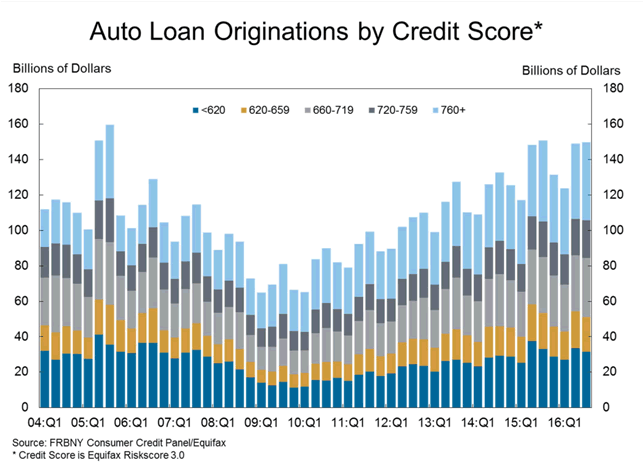 Pending Home Sales have stalled and housing starts dropped 18.7% even before mortgage rates spiked.
Pending Home Sales Stall Even Before Mortgage Rates Spiked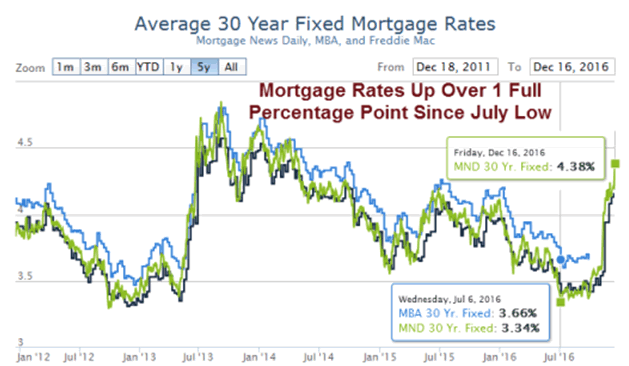 WAR ON CASH - Australia and India
Thousands of people are demonstrating across India to protest the government's sudden decision to withdraw large-denomination currency from circulation, a move that has caused enormous hardship to millions of people
PENSION BOMB - Dallas & Fort Worth are only the Beginning
Dallas Cops are retiring in droves to take lump sum pension payouts in fearing of the money not being there (and it won't be!). Fort Worth, Texas also has problems!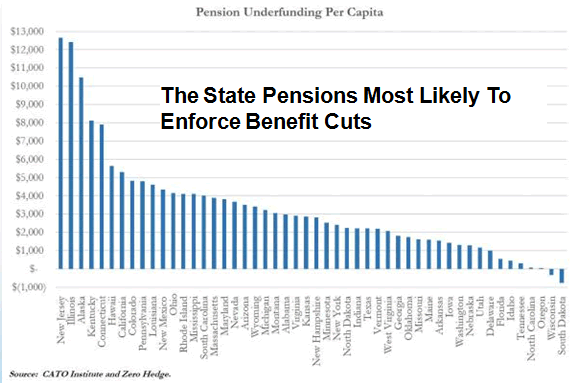 Market Over Valuations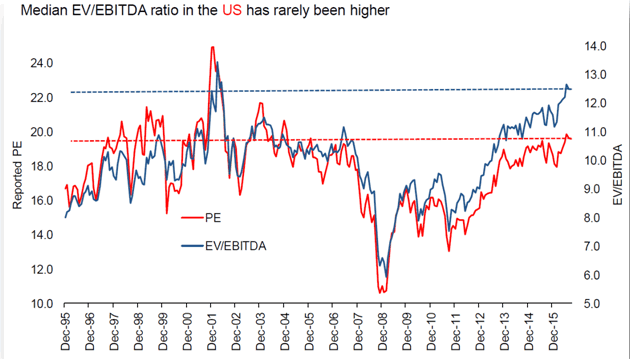 ROBOTS & DRIVER-LESS VEHICLES ARE COMING SOON
Truck Drivers Dominate Most Common Job by State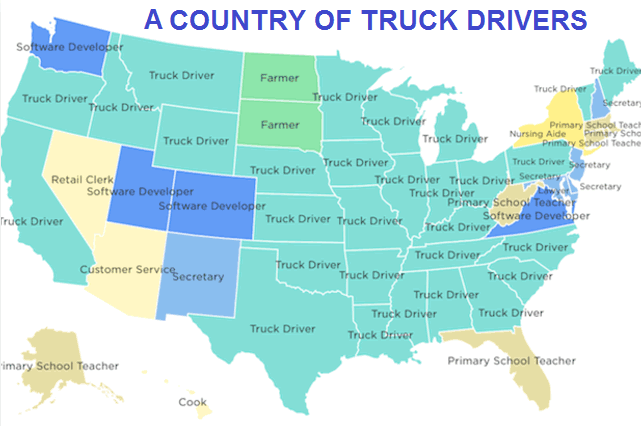 2017 Themes
Mish says the following are the Themes for 2017 which the consensus currently believes will happen.
Mish says "don't bet on any of them happening!"
THREE RATE HIKES IN 2017

A STRONGER US DOLLAR

WEAKER GOLD
Mish would bet against all three!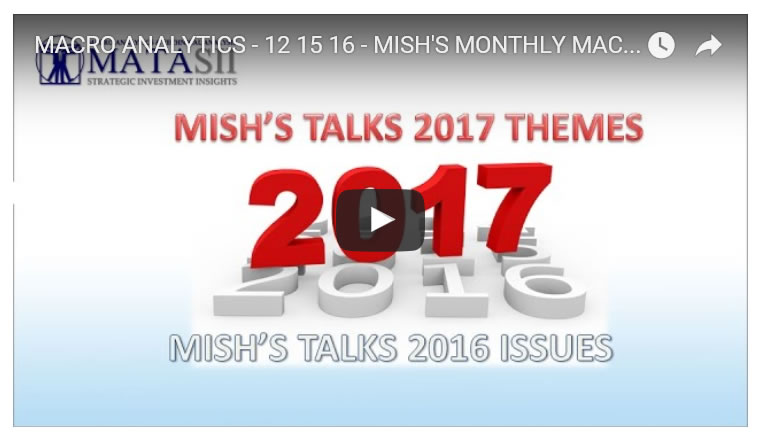 For more articles signup for GordonTLong.com releases of MATASII Research
Gordon T. Long
Publisher - LONGWave
Signup for notification of the next MACRO INSIGHTS
Request your FREE TWO MONTH TRIAL subscription of the Market Analytics and Technical Analysis (MATA) Report. No Obligations. No Credit Card.
Gordon T Long is not a registered advisor and does not give investment advice. His comments are an expression of opinion only and should not be construed in any manner whatsoever as recommendations to buy or sell a stock, option, future, bond, commodity or any other financial instrument at any time. While he believes his statements to be true, they always depend on the reliability of his own credible sources. Of course, he recommends that you consult with a qualified investment advisor, one licensed by appropriate regulatory agencies in your legal jurisdiction, before making any investment decisions, and barring that you are encouraged to confirm the facts on your own before making important investment commitments. © Copyright 2013 Gordon T Long. The information herein was obtained from sources which Mr. Long believes reliable, but he does not guarantee its accuracy. None of the information, advertisements, website links, or any opinions expressed constitutes a solicitation of the purchase or sale of any securities or commodities. Please note that Mr. Long may already have invested or may from time to time invest in securities that are recommended or otherwise covered on this website. Mr. Long does not intend to disclose the extent of any current holdings or future transactions with respect to any particular security. You should consider this possibility before investing in any security based upon statements and information contained in any report, post, comment or suggestions you receive from him.
Copyright © 2010-2016 Gordon T. Long
© 2005-2019 http://www.MarketOracle.co.uk - The Market Oracle is a FREE Daily Financial Markets Analysis & Forecasting online publication.

Only logged in users are allowed to post comments.
Register/ Log in