Gold Cup – Horse Racing's Greatest Show, Gambling and 'Going for Gold'
Commodities
/
Gold and Silver 2017
Mar 17, 2017 - 02:36 PM GMT


– Gold Cup at Cheltenham – Most important event on horse racing calendar
– Gold Cup trophy contains 10 ounces of gold
– Today's prize is worth over £9,000 in gold terms
– £600 million bets on horses, 220,000 pints of Guinness will be drunk, 9 tonnes of potato eaten
– Gold constantly and universally awarded as top prize
– Ultimate prize to award our heroes as early as 408 BC
– Humanity recognises it as very rare and very valuable
– Gold a great prize and a good bet but works best as hedge and a safe haven
– Better to take a 'punt' on gold than the horses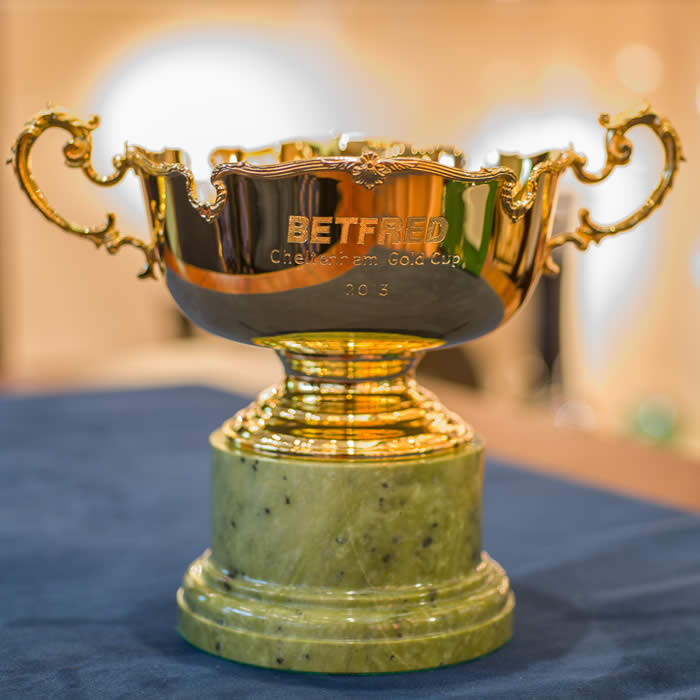 Cheltenham Gold Cup – Wikipedia
This week 65,000 people have been gathering in Cheltenham for one of the most important events on the horse racing calendar, the world famous Cheltenham Festival and the Gold Cup race.
Over 25 races will be raced over the four day gathering with £4,305,000 of prize money will be handed out this week at Cheltenham Festival.
The Cheltenham Gold Cup is the most famous race of the festival and happens on the final day of the four-day event. The Gold Cup is the most prestigious of the most prestigious of all National Hunt events and it is sometimes referred to as the Blue Riband of horse jump-racing.
The race takes place over 3 miles 2½ furlongs (5,331 m) and includes 22 fences to be jumped.
The prize? 10 ounces of gold and £575,000. The prize for those who turn up to watch the world famous event? The chance to experience the excitement and fun of race day and likely lose a few bob – with a massive £600 million staked on the outcome of the races. The bookie always wins … well nearly always.
10 ounces of gold and over half-a-billion British pounds of cash surrounding one event. What does this say about the state of our economy today and how we award our sporting heroes?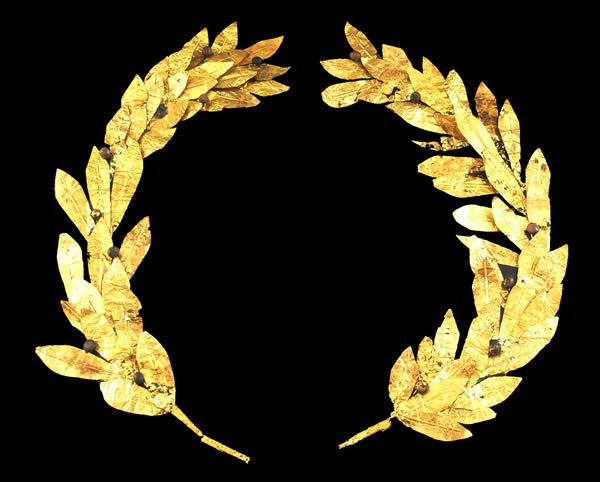 Wikimedia
The Greatest Show on Turf
It is nearly 200 years since the most exciting race in the UK calendar was first run in 1819. 230,000 people are expected to attend this year, with 10,000 of them expected to make the special trip from Ireland in order to celebrate their jockey riders, amazing horses and indeed St. Patrick's Day – this being March 17th.
And what comes hand in had with horse racing? The big spending, gambling and lots of drinking.
Over 220,000 pints of Guinness will be drunk, 9 tonnes of potato eaten and 3 tonnes of smoked salmon enjoyed. Cash machines will be working hard to keep up with everyone's spending as they churn out £2.2 million of notes and assist punters to place over £1 million of bets per race.
And what are they all there for? They're there for the run up to or the main event itself that is the Cheltenham Gold Cup, a near 200 year old race that is the darling of the racing calendar.
What makes it so exciting is that it is the only major race that is not run on the flat. Whilst the predecessor to the Gold Cup race was first run flat in the 19th century it wasn't until 1924 that there was the "introduction of a level weights extended three mile steeplechase, called The Cheltenham Gold Cup".
The Gold Cup is a chance to see the best in horse racing. It is so prestigious that it is rarely cancelled, and is considered to be the most important of steeplechase races. For race-goers the event is a chance to win big, ever hoping that the bookies get it as wrong as they did last year and misplace their odds.
For the riders, trainers and owners the race is not only about the honour that comes with winning but also about getting their hands on the infamous Cheltenham Gold Cup.
I've got a golden ticket cup
Today nearly 30 horses and jockeys will run the race of their lives in the hope of bringing home 10 ounces of gold, neatly melted into the form of a small trophy.
As with the Olympic medals and the Oscars, a new gold cup is made each year for the owners. But a gold cup hasn't always been the reward for this infamous race.
The owner of the first winner, Spectre, received 100 guineas. At the time, the coins would have contained a quarter ounce of gold akin to British gold sovereigns, so 25 ounces of gold in total.
The gold price in 1819 was $19.39, so this prize in gold terms would have been worth $484.75. That same amount of gold today is worth $30,750. Not bad for a prize that was received nearly 200 years ago.
There is less gold in today's prize cup than there was in that stash of guineas nearly 200 years ago, but 10 ounces is nothing to be sniffed at. With less than 50% of the gold that was on offer when the race was first run in 1819, this year's cup is worth £9,950.
Is this why we reward the best of the best with gold?
Because it will serve to reward them in decades to come? Really, no one will care about a piece of paper that says they won. What humanity will still believe in, and judge value with, in the years that follow is the most precious metal of all.
Gold gives value to our winners
Whether it's spending on your 'gold card', or competing for a gold medal, receiving a Nobel Prize or even travelling Gold Class, the yellow metal is still believed to be the best.
We can go back to the early days of gold's discovery that we regarded gold as the ultimate way to recognise our champions. In his play Plutus, even the comic playwright Aristophanes wrote in 408BC of how Olympians should be awarded with gold .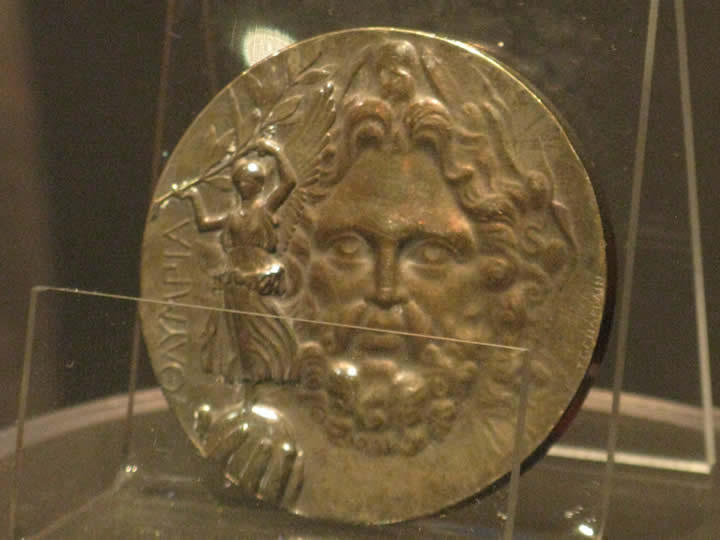 Olympic first place medal from the Athens Games of 1896 (obverse), from the collection of the Olympic Museum (IOC via Wikimedia)
"Why, Zeus is poor, and I will clearly prove it to you. In the Olympic games, which he founded, and to which he convokes the whole of Greece every four years, why does he only crown the victorious athletes with wild olive? If he were rich he would give them gold."
Whilst the Greek playwright was joking, his point was a valid one and one that still strikes a chord today. We crown the best amongst us with gold. Even when the headlines have died down, even when no-one can remember who won a famous race four years ago, the winner is still left with a timeless piece of gold that the world will certainly remember the value of.
This is more important than ever when we live in a world that places far greater value on things – many frequently superficial things – that really do not deserve it.
A prize is no better than jewellery or fancy coin
Whilst the cup might contain a whopping ten ounces of gold (more than an Olympic gold medal or Academy Award), this doesn't mean the price of the metal is reflected in the perceived value of the prize.
In 2010, the 1988 Cheltenham Gold Cup owners had their prize stolen from them . At the time of winning (assuming the make-up of the Cup is the same as it is today) the cup's gold content was worth £2,446. Today, that same cup is worth £9,950. To the winners, however they could not be objective about its real value. To them, it was understandably worth a lot more.
When it was stolen, the owners offered £15,000 for its return. At the time, the Cup's owner told the BBC, '"What's the point in melting it down? To me it's worth a fortune. It's the sentimental value, not the monetary value that's at play here." Unfortunately, you can be sure that melting it down is exactly what the thieves planned to do with it.
This is where prizes are similar to collectible coins or jewellery, the price beyond the underlying metal content is purely subjective. Whilst you might buy a commemorative coin for a few thousand dollars, the market may well disagree with you in a few years' time and deem it only to be worth the few grams of gold that it really is.
The same can be said for jewellery which receives a huge markup when it arrives on the market and also attracts VAT and sales tax – unlike tax free gold coins and bars and tax free silver coins.
Whilst one might argue that the Cheltenham Gold Cup is worth more than its weight in gold, this is only the case for the winners and the small market that is interested in horse racing memorabilia.
The beauty about owning 10 ounces of pure gold bullion, rather than a cup that signifies a particular race, is that you know it will only ever be priced according to the value of the precious metal content and that the market is highly liquid. You will not go from one buyer to the next wondering if you are getting a fair price, or if you will be able to sell it at all.
Gold is for winners, not for the gamblers
Of course, there is only one Cheltenham Gold Cup to be won this week, but there are plenty of opportunities for punters to win big (and lose) at the bookies. For the £600 million plus that is at stake this week, we wonder if some of those gamblers might be better to take a leaf out of the competitors' book and 'go for gold' instead.
Gambling for some is a bit of fun, and you hopefully only gamble what you can afford to lose. But what happens when you lose? You might think that you only gamble small amounts, or just a couple of times a year, so where's the harm? There probably isn't much harm but it's what's happening with the rest of your money that is where the risk is.
As we have pointed out countless times before, those same bank accounts that punters are using to fund a day at the races are also being used by the banking system to keep their own game of probability and risk and massive speculation going.
Gold is a form of insurance to protect you when this game goes wrong and the house of cards collapses as it began to in 2008.
When it comes to gold, you're doing the opposite of gambling, you're buying insurance for the times when others make a bad bet playing with your money. You are taking some of your hard earned 'chips off the table' of the global casino.
What about the winners of the Cheltenham Gold Cup today?
We would advise them to not only take a punt on their horses but also make a safe haven punt on gold.
They should also enjoy their hard earned and well deserved victory and take pride in their beautiful Gold Cup Trophy.
Congratulations to them, winning anything is always a good thing and the achievement should be celebrated.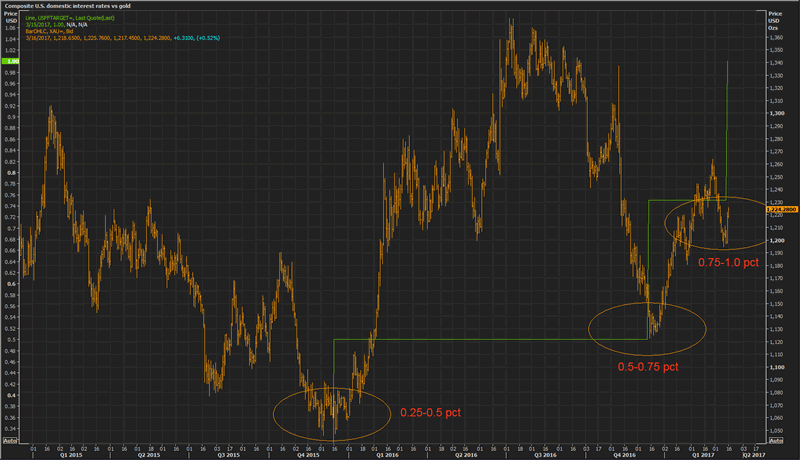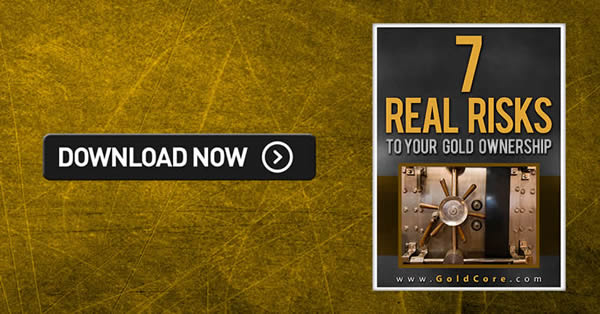 Gold Prices (LBMA AM)
17 Mar: USD 1,228.75, GBP 991.85 & EUR 1,140.53 per ounce
16 Mar: USD 1,225.60, GBP 998.74 & EUR 1,143.24 per ounce
15 Mar: USD 1,202.25, GBP 986.69 & EUR 1,132.04 per ounce
14 Mar: USD 1,203.55, GBP 992.33 & EUR 1,130.86 per ounce
13 Mar: USD 1,207.80, GBP 989.79 & EUR 1,132.07 per ounce
10 Mar: USD 1,196.55, GBP 983.56 & EUR 1,127.15 per ounce
09 Mar: USD 1,204.60, GBP 991.39 & EUR 1,140.64 per ounce
Silver Prices (LBMA)
17 Mar: USD 17.40, GBP 14.08 & EUR 16.21 per ounce
16 Mar: USD 17.46, GBP 14.21 & EUR 16.28 per ounce
15 Mar: USD 16.91, GBP 13.87 & EUR 15.92 per ounce
14 Mar: USD 17.00, GBP 14.02 & EUR 15.99 per ounce
13 Mar: USD 17.02, GBP 13.92 & EUR 15.95 per ounce
10 Mar: USD 16.89, GBP 13.91 & EUR 15.92 per ounce
09 Mar: USD 17.14, GBP 14.10 & EUR 16.23 per ounce
Mark O'Byrne
Executive Director
This update can be found on the GoldCore blog here.
IRL
63
FITZWILLIAM SQUARE
DUBLIN 2

UK
NO. 1 CORNHILL
LONDON 2
EC3V 3ND

IRL +353 (0)1 632 5010
UK +44 (0)203 086 9200
US +1 (302)635 1160
WINNERS MoneyMate and Investor Magazine Financial Analysts 2006
Disclaimer: The information in this document has been obtained from sources, which we believe to be reliable. We cannot guarantee its accuracy or completeness. It does not constitute a solicitation for the purchase or sale of any investment. Any person acting on the information contained in this document does so at their own risk. Recommendations in this document may not be suitable for all investors. Individual circumstances should be considered before a decision to invest is taken. Investors should note the following: Past experience is not necessarily a guide to future performance. The value of investments may fall or rise against investors' interests. Income levels from investments may fluctuate. Changes in exchange rates may have an adverse effect on the value of, or income from, investments denominated in foreign currencies. GoldCore Limited, trading as GoldCore is a Multi-Agency Intermediary regulated by the Irish Financial Regulator.
GoldCore is committed to complying with the requirements of the Data Protection Act. This means that in the provision of our services, appropriate personal information is processed and kept securely. It also means that we will never sell your details to a third party. The information you provide will remain confidential and may be used for the provision of related services. Such information may be disclosed in confidence to agents or service providers, regulatory bodies and group companies. You have the right to ask for a copy of certain information held by us in our records in return for payment of a small fee. You also have the right to require us to correct any inaccuracies in your information. The details you are being asked to supply may be used to provide you with information about other products and services either from GoldCore or other group companies or to provide services which any member of the group has arranged for you with a third party. If you do not wish to receive such contact, please write to the Marketing Manager GoldCore, 63 Fitzwilliam Square, Dublin 2 marking the envelope 'data protection'
© 2005-2019 http://www.MarketOracle.co.uk - The Market Oracle is a FREE Daily Financial Markets Analysis & Forecasting online publication.

Only logged in users are allowed to post comments.
Register/ Log in