The ETNA Broker Back Office
Stock-Markets
/
Learn to Trade
Oct 02, 2018 - 04:22 AM GMT

The Broker Back Office is essentially a web-based platform that brokers, dealers and designed to help automate the business processes that involve client interfacing, compliance reporting, and account custodian to regulatory requirements. The Broker Back Office essentially offers the broker-dealers more control over the regulatory authority and ease operations of the online brokerage and investment firms.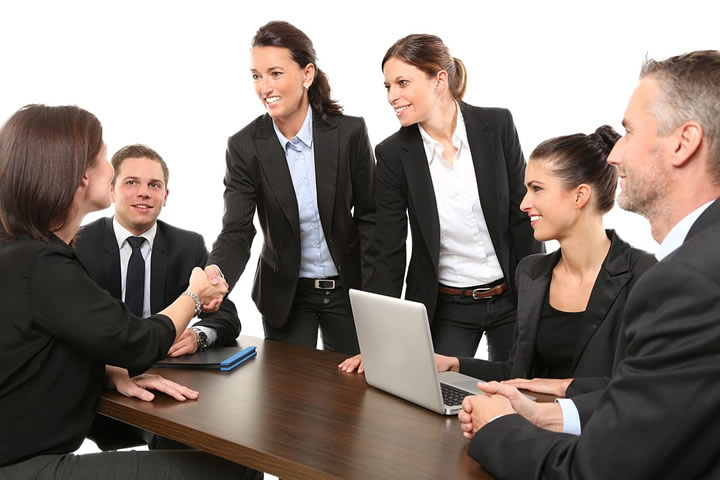 So, the ETNA Broker Back Office works to ensure that your business runs smoothly. You get to see the difference in how your business operations run as well when using the ETNA Broker Back Office.

As an online trading platform for broker-dealers, the ETNA Broker Back Office means to democratize online trading as a whole and empower businesses that deal with financial services and startups. In essence, your business will be in good hands.

Also, it does not matter whether your business is still a small startup or already a trading executive, the pay-per-use of the ETNA Broker Back Office are very flexible. If you do your research, you will also find that the team that works on the ETNA Broker Back Office has worked with and for many reputable investment banks and trading firms around the globe. ETNA Broker Back Office has been moving mountains since its inception in 2002. You could say that it is the brainchild of the knowledge capital that has shown a light in the intuitive web trading platform. Its customer support service and favorable pricing make the ETNA Broker Back Office the best product on the market to go for.

About the ETNA Broker Back Office

Since its inception in 2002, the ETNA Broker Back Office team has managed to develop a series of custom software for the market leaders that have been ranked to be the best online broker systems. Take a look at some of ETNA Broker Back Office's clients like SAXO Bank, Blaze Portfolio Systems, eOption, Sterling Trader, Allianz, Tradier, Vision Financial Markets, etc. the ETNA Broker Back Office trading technology currently powers dozens of the fast-growing robot advisors in the US. Other alternative platforms have also not been left behind in US and Canada. The company primarily aims to equip the financial service firms with some of the latest trading software-as-a-service.

The ETNA Broker Back Office products

The white label online trading platform that has an HTML5 front end and features lightning fast and intuitive DND and widgets is one of a kind. You can also enjoy the service on Android and iOS devices which also comes equipped with smart watch investing apps. All of these gadgets are fast and feature rich. But aside from that, the services offered also offer other outstanding personalized trading capabilities from the palm of your hands. If you thought that was remarkable, then wait until you explore the Cloud Back Office which you can use to manage your trade lifecycle and compliance. This feature is available in your ETNA Brokers Suite and even separately if you wish to purchase it later on.

You get to enjoy some of the benefits of the ETNA Broker Back Office first-hand from the moment you make the purchase.
For one, it will significantly lower your IT costs and allow you access to the best and most the modern trading technology on the market today. And this will be much better and simpler than choosing to build from scratch.
You will also see your trading volumes go up and revenues skyrocket by using the trading ideas that ETNA Broker Back Office has to offer. Its research tools and excellent trading experience also make your customers get the whole more personalized and futuristic feel when trading.
Above all, you get to stay competitive in the business. Your customers' loyalty will start improving thanks to the state-of-the-art HTML5 that the ETNA Broker Back Office platform comes with. The mobile trading terminals will also be a significant boost when it comes to your competitiveness.
ETNA Broker Back Office key features

The ETNA Broker Back Office platform comes with a myriad of features that you get to enjoy when you use it. Some of the key features are as stated below.

Account management

The user management features include;
Trading on behalf of the users
Client onboarding and Know Your Customer (KYC) management
Commission computation and adjustments (done on a per-user basis)
User account deposits and withdrawals
Generation of statements and transaction history reports
Data management and user settings
The position features of the platform include;
Easily filter down on the items of interest
View the historic positions of your users
View and manage investor positions
Check positions on a blotter view
Reviews about orders include;
Blotter view of all user orders
User support
Place and correct orders on behalf of the users
Share comments about the orders with back-office administrators
Key features touching on trading accounts include;
Addition of custom trading rules for specific users
Management of multiple trading accounts
Margin trading key features;
Set separate rules for the short and long stocks
Configure margin rules and requirements
Set margin rules for per-user and group basis
Key features on reporting;

You have access to the reporting engine. The ETNA Broker Back Office built-in reporting engine which automates reporting and compliance work. It also includes regulatory reporting, financial reports, and essential business reports. You also have access to configure and even set up new reports.

Global compliance key features;

This particular feature works to ensure your business reduces risks and also reduce the chance of there being any human error. It does this by automating compliance rules plus the day-to-day manual operations.

The risk management key features;

The platform has a customizable alert system that allows you, the administrator, and the compliance and risk managers to specific events that will trigger alerts in your system should any of your users choose to pursue a risky trading strategy. Some of the features may include split, house call, reverse split, day-trade call, global fields change, required maintenance call, concentrated-maintenance call, and split announcement.

The list of features is endless. You can use the ETNA Broker Back Office program to do almost anything in your online stock management business. You know your business will be in good hands with the software up and running behind the scenes.

ETNA Broker Back Office security system

The company and its owners take their client confidentiality seriously and also work round the clock to ensues they provide the best customer service should they be needed. The ETNA Broker Back Office institution has survived in the industry for this long and stayed ahead of its competitors because it never leaks any of its clients' confidential financial records. The products manufactured by ETNA Broker Back Office have multi-factor authentication which works by providing multiple identity methods for identifying and verifying the authorized users. This also includes a standard password that the users use. Overall, the security features of the ETNA Broker Back Office include:
Phrase authentication
Pin Code authentication
Picture authentication
SMS authentication
Customers are advised to always two or even more of these authentications together. This practice has, so far, managed to decrease the likelihood of there being a security breach in any of our clients' business portals.

Trusted online stock trading software

With the vast array of features that and other software applications that you will need to run your online brokerage business; it is no doubt that you need a reliable program to back you up. And the ETNA Broker Back Office has the right tools for your business. ENTA easily ranks as the best next-generation trading software that you can use online with its amazing features. The mobile trading and white label frontend and a secure modern cloud back office, analytics and market data providers, and clearing providers make this the best online stock trading software to use in your business. It comes with all day-every day customer support and is 100% white label. The key features to note here are the;

Mobile Trading features of the software:
Multilingual and comes with custom themes
Live charts and quotes
Lightning fast for both the Android and iOS trading apps
Smart watch applications
Option chain plus level II support
The HTML5 trading features of the software:
Price alerts
Real-time streaming quotes
Easy to use widgets designer
Cross-browser access
DND widget-based layout
Live interactive charts
OMS/EMS with API
Easily customizable
API access provided
Financial advising capabilities
Full trade lifecycle
Risk management features
Configure order routing
Options strategy support
Cloud back office software features:
Rules engine
Built-in compliance and reporting tools
Full admin privileges
Securities master database
Convenient web access
Market data, execution, and clearing agnostic
The best online trading terminal for broker-dealers

ETNA Broker Back Office offers nothing but the best cutting-edge technology for the online trading firms and broker-dealers. Its rich functionality, excellent usability, and speed features that are available from any website browser or device that supports it makes it the best tool to use for your trading business. You also get to experience its amazingly featured streaming quotes and charts. Its level II and price alert feature also ensure that it always stays ahead of its competitors in this fast-changing world of online investments. The responsive design of the platform comes thanks to its built-in HTML5 technology which ensures the software's advanced features, design, and usability to the web browsers. You can use the software on any number of displays that you link the service to. You can access the platform from any of the web browsers that have access to the internet. Even your handheld devices, Android and iOS, have not been left behind. The interface customization features are also remarkable. With ETNA Broker Back Office, you will be using the best 'trading browser' within your web browser.
Perhaps the best feature that is included in the program is the free DEMO feature. This allows the new and potential customers and businesses to try out the features of the ETNA Broker Back Office software and platform in general and get a feel of the platform and its functions.
Why choose ETNA Broker Back Office and trading terminal?

There are many reasons to choose this platform over any of the others on the market. Most of them have already been stated and explained above. Here is a more in-depth reason why you need to consider using the ETNA Broker Back Office services instead.
The broker back office itself
Its centralized user module and system management features allow the clients to control every aspect of the brokerage business. You have full control of your brokerage business at all times and in real-time. You can easily set up trading rules, configure order flow and even edit the security master database.
The ETNA Broker Back Office has been delivering nothing but superior online stock trading software to its clients and broker-dealers for over a decade. And that hard work and dedication has been widely appreciated and recognized throughout the world by many industry veterans.
Our software and other service-based platforms come with APIs that ensure seamless integration when using the platform and any of its services. This ensures that you get the whole feel of what we are selling.
You get to enjoy convenient usage-based pricing that aligns with the services that ETNA offers you. The minimum set up costs are also a bonus.
The company makes it its business always to stay updated on the rules and regulations of the governing authorities. And that also enables the team to monitor what is new on the market and make the necessary amendments and improvements on the platform regularly.
You find that most of the tech experts that we have are also traders. And that gives them first-hand information on what needs to be improved or amended on the stock trading software. With the ETNA Broker Back Office platform, know that your business is covered.
You can seamlessly add your logo, pick the preferred language for your trading terminal, and even create your own customized themes for your online trading terminal. You also can create sub-instances and trading groups within the trading platform. The online trading terminal is essentially a 100% white label software. To mean that you can just as easily customize and even launch a branded instance.
You can also create and also save an unlimited number of custom dashboards and widgets on the online trading platform. Essentially, you have the capacity of creating any unique trading experience that you prefer. Plus, you do not need to have any programming skills to use the platform.

The online trading ETNA Broker Back Office simulator

Using our platform offers you seamless access to the markets without the need to download or even update any software. You can access the markets using any web browser and even the handheld mobile devices and enjoy risk-free trading. The streaming simulated quotes and charts also make the simulation process flawless. The best thing about the simulator process is that you can now include your trading data to the ETNA Broker Back Office platform and let it do the rest. It is now possible to share your data with your colleagues and friends or students from the chat rooms and third-party apps. Try the ETNA Broker Back Office platform and its software and many other features and see how it works for you.
By Sumeet Manhas
© 2018 Copyright Sumeet Manhas - All Rights Reserved
Disclaimer: The above is a matter of opinion provided for general information purposes only and is not intended as investment advice. Information and analysis above are derived from sources and utilising methods believed to be reliable, but we cannot accept responsibility for any losses you may incur as a result of this analysis. Individuals should consult with their personal financial advisors.
© 2005-2019 http://www.MarketOracle.co.uk - The Market Oracle is a FREE Daily Financial Markets Analysis & Forecasting online publication.

Only logged in users are allowed to post comments.
Register/ Log in