How Will Remote Work Impact the U.K. economy?
Economics
/
UK Economy
Jul 13, 2021 - 07:54 AM GMT

When the pandemic hit the U.K., millions of knowledge and office workers were forced to work from home. Regarding productivity and work/life balance, remote work has proved to be a success in many instances. The consequences for the overall economy may not be so favourable if remote working becomes a permanent arrangement.
Historically, national-scale crises have a tendency to revolutionise societies and the way that we work. In the fourteenth century, for example, the Black Death plagued (literally) Europe. Approximately one-third of Europe's population died from the plague. As a result, many historians believe that labour-saving devices such as the printing press were developed to adapt to the lack of workers. Some historians have also theorised that the Black Death led to the expeditions into "new lands" that occurred in the decades that followed. Perhaps travelling on a boat to parts unknown seemed relatively safe following a pandemic that killed around 25 million people.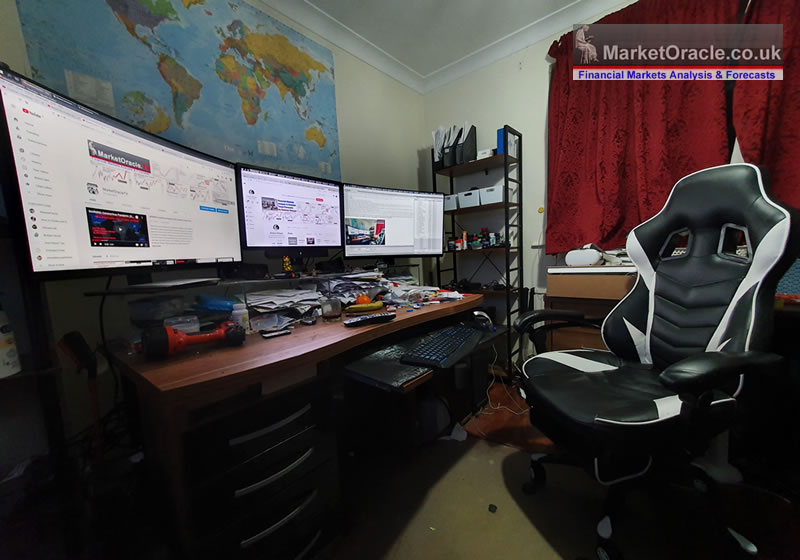 While COVID-19 is unlikely to result in the discovery of new lands, it may well have a significant after-shock, with ripples being felt across industries. Much of our daily lives have shifted online. With our routines unlikely to revert directly back to pre-pandemic behaviour, there is some uncertainty regarding the future of the U.K. economy concerning specific sectors and industries.
U.K. Housing Market
The Covid-19 pandemic has shaken up housing markets across the world. In May 2021 the Halifax reported that nearly £20,000 had been added to the average price of a U.K. home since the first lockdown in April 2020.
In London, however, the trend is somewhat different. Estate agents and lenders have reported increases in the sales and prices of specific types of houses, such as family homes. However, smaller properties, including flats in central London, have been sitting on the market for much longer than pre-pandemic properties. For once, the London market has not led the trend in the U.K.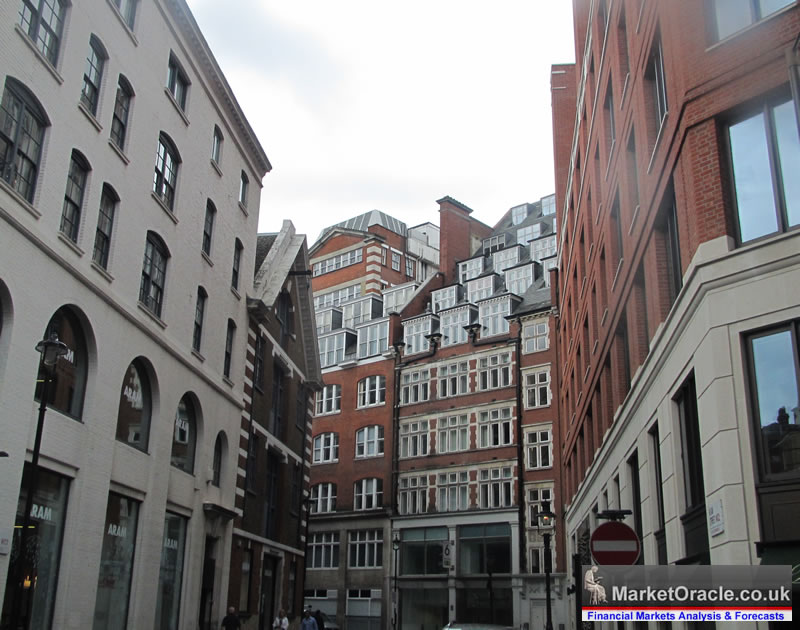 While the stamp duty 'holiday' has no doubt been a driving force behind the increase in housing prices, remote work has undoubtedly played its part too. With people no longer working from city centre locations, they are embracing the opportunity to move out of relatively small properties inside the perimeters of major cities such as London. Understandably, many are selling their relatively expensive city homes and buying family-sized properties, with garden space and more bedrooms, in the suburbs and other more rural areas.
Property experts have stated that house prices going forwards largely depend upon how permanent the shift to remote work becomes, but many predict that the rental market is likely to grow in city centres, perhaps due to hybrid working protocols. With the stamp duty holiday ending on June 30th, expert predictions about the residential property are mixed, with some stating that inflation has driven the increase in house prices, not the stamp duty holiday.
Relocation Relocation
Whilst digital nomads – people travelling the world and working from a laptop – have been a bit of a niche and a trend for travel bloggers for a while, then switch to remote work has resulted in a relatively large number of workers relocating permanently. Usually to countries with a lower cost of living, whilst remaining employed by a U.K. company.
In some instances, however, there can be unforeseen financial consequences for the employer. An example provided by The Economist, a couple relocating to India whilst working for a British organisation, could be interpreted as setting up a new "base" for the company. As a result, their employer would be liable for local taxes. In addition, there could also be local employment laws that many workers are not fully aware of. This has resulted in several legal battles occurring not only in the U.K. but across the world.
In the U.S., for example, legal battles are currently going on in regards to people employed by a company in one particular state but working from home in another. In these instances, current legislation is not always clear about which state should get what tax.
Outsourcing
Outsourcing has seen an increase during the pandemic. With remote work now seen more than ever as a legitimate business practice, there has been a considerable increase in remote startups. In turn, this has increased the demand for virtual office receptionists and phone answering services, as well as virtual office addresses and vanity telephone numbers. With a virtual receptionist, a business address and a landline telephone number, it is possible to run a business with a mobile phone and a laptop, without clients or customers ever realising.
It is possible, however, that some highly skilled positions may become more frequently outsourced overseas. For example, it is possible to outsource web development or graphic design to a freelancer or agency based in India or the Phillippines for a much lower hourly rate than a U.K. equivalent. Thanks to "Geographical-arbitrage", people living in countries with a much lower cost of living compared to the U.K. can offer their services for a much lower rate than U.K. residents. With many startups and other small companies completely ditching the need to have a company office with in-house employees, outsourcing overseas may be a trend that picks up significantly in 2022.
Small Businesses in Cities
A typically pre-pandemic office worker spends a large part of their day commuting. Globally, two-fifths of professionals consider the commute to be the worst part of their day. Not only is the commute stressful, but it has a knock-on effect for our health and wellbeing. With longer commutes, there is less time to exercise, less to prepare healthy meals and less time to socialise. A European study even found that commutes that lasted over 1 hour resulted in a 40% increase in the chances of divorce in married couples.
Whilst remote working may be relatively good for our health; if knowledge workers never make it back to the office, there are thousands of small, city-centre businesses that will suffer and likely cease to exist. For example, when people work from city-centres, rather than home, many will go to a local sandwich shop for their lunch. In addition, many others may go to the local gym after work, and then there are the taxi, bus and train companies that rely on people commuting daily to cities.
With many companies opting for a hybrid approach to work, will this be enough to support local businesses? Some will likely survive, whilst others won't.
Commercial Property Market
According to many experts, commercial real estate is not a wise investment at the moment. As more people work from home, they also tend to shop from home. Many household names in terms of high street retailers have had to either move to an online-only e-commerce model or close completely. This transition has left a surplus of commercial properties on the market. This surplus is likely to result in commercial properties been bought at a relatively low price and converted into residential buildings.
With Permitted Development Rights, it is possible to convert commercial properties, into residential ones, often without planning permission. This is already being taken advantage of by investors across the country. Retail property has already experienced a sharp decrease in value. With Amazon and other online retailers gaining more market share by the month, it seems unlikely to recover anytime soon. On the other hand, industrial storage units and warehousing is in more demand than ever.
Conclusion
While on the surface of it, the decisions that businesses are due to make regarding the future of remote work may seem like a simple logistics issue for office workers, the knock on effects will be substantial. City centre businesses are set to struggle without a consistent influx of daily workers, and commercial real estate is unlikely to recover any time soon. With more space required in offices to maintain social distancing and a hybrid working protocol likely to be adopted by many employers, the impact on office rental prices and sale prices could potentially recover once vaccines have been fully rolled out. With many employers owning their offices, the return to the office could be incentivised by a desire to maintain the value of their assets.
By Sumeet Manhas
© 2021 Copyright Sumeet Manhas - All Rights Reserved
Disclaimer: The above is a matter of opinion provided for general information purposes only and is not intended as investment advice. Information and analysis above are derived from sources and utilising methods believed to be reliable, but we cannot accept responsibility for any losses you may incur as a result of this analysis. Individuals should consult with their personal financial advisors.
© 2005-2019 http://www.MarketOracle.co.uk - The Market Oracle is a FREE Daily Financial Markets Analysis & Forecasting online publication.

Only logged in users are allowed to post comments.
Register/ Log in