Three Investing Lessons From the Tour de France
InvestorEducation
/
Learning to Invest
Jul 09, 2009 - 11:10 AM GMT


Ron Rowland writes: The Tour de France is underway! Here in Austin many of us are fans of local hero Lance Armstrong. His record-breaking seven Tour victories are an inspiration to anyone facing a big challenge.
You see, this isn't just another race … the Tour de France is a multi-week trek over steep mountains and across wide valleys, totaling thousands of miles. Every day brings new challenges. And winning the Tour is one of the greatest athletic feats in the world.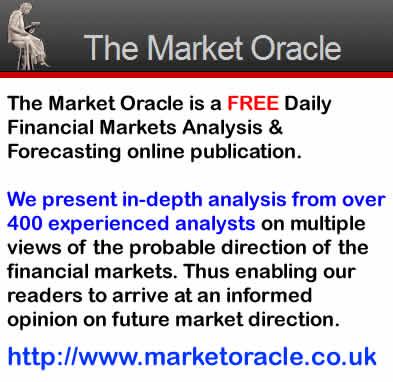 Lance Armstrong may be the greatest athlete alive today.
Most of us will never even compete in such a grueling race, much less win, but we're all in a race for financial success. And the definition of that "success" varies from person to person. Whether you're aiming for the stars or you're satisfied with the simple life, you can still learn a few things from the Tour de France.
Lesson # 1: Prepare For the Race
The Tour de France officially lasts about three weeks. The reality is that it starts years and maybe decades earlier — when the racers begin training as competitive cyclists.
Indeed, you can't just jump on a bike and head over the Alps like Hannibal on an elephant. First, you have to train your body — and your mind — to take on the ordeal. If you don't, you'll collapse from the strain within minutes.
Likewise, investing success takes training, practice, and experience. Yes, some people possess a natural talent for reading the markets. Others just have "beginner's luck." But what if you aren't one of them?
The truth is that life is tough. However, with grit and determination you'll be stunned by the kind of obstacles you can overcome. This is just as true in cycling as it is in investing. What's more, there are several steps you take right now to get on the path to success. For example, you can: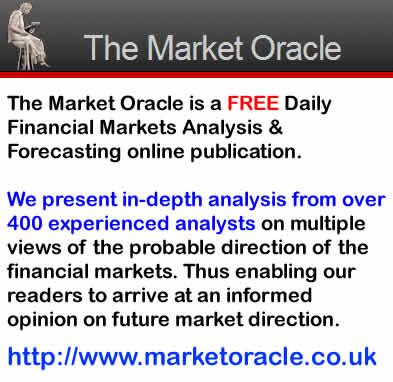 Winners train hard!
Educate yourself with trustworthy resources like Money and Markets. Does it take time? Of course. Yet every minute is an investment in yourself — the one investment that is sure to pay off big.
Find a good coach to show you the ropes. Few people cross the finish line alone. You need support from people you trust. But beware: Not everyone who says they want to help has your best interest in mind.
Practice small before you go for the gold. However much money you have, resolve to keep most of it safely in cash until you are confident in your abilities. Even then, keep your bets small.
Lesson # 2: Remember Your Team
The Tour de France is a team effort. The team leaders get the headlines and publicity, but they're the first to admit they don't earn it by themselves.
Each cycling team has a variety of specialists: Sprinters, climbers, helpers, and others who all work in their own way to push the leader ahead in the "general classification."
Your investment portfolio also has specialists:
The CEOs of the companies whose stock you own
Mutual fund managers who are handling your assets
Newsletter editors who give you recommendations
All of these professionals work for you. By working together, they drive the team leader — that's you — towards success. If you pick them well, and they do their jobs right, you'll reap the reward.
Lesson # 3: Focus On the Long Haul
Unlike most other competitions, the Tour de France is actually a series of more than 20 daily races, or "stages." The winner is determined not by who wins the most stages, but by who has the best overall time.
The road to success is long and winding.
Some stages are relatively easy. Others are much, much harder. While the media likes to focus on the winners of each stage, what counts is the total elapsed time.
In fact, it's quite possible to win the Tour de France without finishing first in a single stage! Greg LeMond, another famous American cyclist, did exactly that in 1990.
What does this tell you? Steady and consistent returns are the route to success. Wear yourself out on one stage and you'll likely fall behind in the next.
In the same way, winning big in any one year does not guarantee a lifetime of investment success. Simply put, if you have a banner year, it may mean that you're taking too much risk and just got lucky. And your luck will run out sooner or later.
Suppose, for example, that you make a nice 10 percent return this year, next year, and the year after — in fact, you make 10 percent a year for twenty straight years! You think you're a genius and keep on betting.
Then the twenty-first year brings an 80 percent loss. Oops. There goes your winning average — and possibly that comfortable retirement you thought was locked in.
Moral of the story: If you're ahead in the race, don't take needless risks. Trying to impress the crowd is a good way to lose your lead … it can happen in the blink of an eye.
The 2009 Tour de France is taking place right now. Meanwhile, your race for financial success is well underway, too. And your odds of winning it will go way up if you take these three lessons to heart.
Best wishes,
Ron
This investment news is brought to you by Money and Markets . Money and Markets is a free daily investment newsletter from Martin D. Weiss and Weiss Research analysts offering the latest investing news and financial insights for the stock market, including tips and advice on investing in gold, energy and oil. Dr. Weiss is a leader in the fields of investing, interest rates, financial safety and economic forecasting. To view archives or subscribe, visit http://www.moneyandmarkets.com .
© 2005-2019 http://www.MarketOracle.co.uk - The Market Oracle is a FREE Daily Financial Markets Analysis & Forecasting online publication.

Only logged in users are allowed to post comments.
Register/ Log in