Financial and Economic Crisis Justice Denied
Politics
/
Credit Crisis Bailouts
Sep 09, 2009 - 01:35 AM GMT


As America's financial house of cards collapsed, the first response of President George Bush was to give everyone on the tax rolls a $600 cash gift. When this had little effect, his next move was to give Wall Street a flat $700 billion while throwing in hundreds of billions more of extra bailout for AIG and Citibank and others.
As the crisis enveloped Main Street America, President Barack Obama's first move was to give about half of the people on the tax rolls a $500 cash gift over the course of 2009 along with hundreds of billions more in bailout primarily for those who produce little. As the true unemployment rate now soars near 20%, the President's next move may be to spend $500 billion buying more junk mortgages and consumer loans to subsidize Wall Street even more. Wall Street's man in Washington, Treasury Secretary Timothy Gaithner, made certain any future value of the junk assets will also end up in the pockets of Wall Street insiders. Under his plan the federal taxpayers are saddled with 95% of the risk of loss in this new bailout. Taxpayers receive only 25% of any future profit. That is what passes for a Washington, D.C. public-private partnership.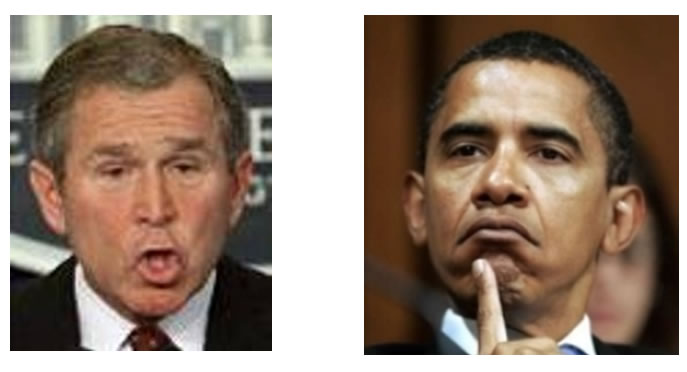 Neither administration has prosecuted anyone for the massive fraud that has wrecked the global economy. Indeed, some of the worst perpetrators on Wall Street and in Washington, D.C. now have more power than ever. The Congress, the single most responsible entity for our national meltdown, has few plans to investigate who in Washington is responsible for destroying the American dream. The United States Attorney Generals, both Republican and Democrat, have had almost no interest in bringing the rich and powerful before the law.
Plainly, change in Washington, D.C. away from pillaging the people's wealth is quite impossible with our present political leaders. Republicans and Democrats long ago discovered that the treasury can be raided for private advantage. Who gets what from Washington has been the main political conversation for decades. But now, trillion dollar heists of public money by powerful interest groups, right out in the open, is becoming the practice. It is our national illness reaching the terminal stage.
In a free nation the people responsible for such a collapse would have already been tossed from their perches and cast behind bars where warranted. Many of the crimes committed and the criminals behind the present disaster are quite well known today. A proper investigation would uncover the commission of many, many crimes. Americans want the destroyers of AIG, Citibank, Fannie Mae and Freddie Mac to go to trial for their actions. Ill-gotten gains must be forfeited.
Americans want federal regulators held to account for the shocking failure of the Securities Exchange Commission to combat fraud and of the security ratings agencies to accurately value what is being sold on Wall Street. The investing public relied on these failed institutions to do their work. A complete housecleaning with a full accounting is in order.
The present leadership in Washington refuses to undertake these most solemn obligations. There is no difference between Democrats and Republicans on this central point of simple justice. The reason: a proper investigation would lead directly back to Congressional leaders and their cronies.

Politicians and their moneymen have stolen our national governance for their own purposes believing Americans can indeed be fooled all of the time. Thus far, it seems they may be right. Like sheep following a pied piper, the public continues to swallow the puffing of the mainstream media of an economic recovery just around the corner. The public continues to elect the people who have imploded the country's standing.

However, the hurricane wrought from the misdeeds of Washington and Wall Street is just arriving. The days of our modern gentry are indeed quite numbered despite present appearances. Homeless in their millions and the return of hunger to America will overwhelm the power of money and incumbency finally. People will finally awaken to a harsh reality.


As predicted by many, a new national party guided by the cast aside principles of the United States Constitution will rise in 2012 hopefully to govern our nation.
Its main competitor may be an amalgam of the discredited parties singing a siren's song of American fascism. That party may be led by Barack Obama if he has the staying power in the wake of the collapse. It will be a choice between historic America and a fallen, bleeding superpower trying to regain its former glory.
Should freedom prevail in 2012, those who have committed crimes in powerful places will finally face punishment for what they have done. Bailouts will end altogether along with the general idea of a free-ride on the government. Free markets and the Bill of Rights will be restored. So will the principle of enumerated federal powers. America will lead the world by example without the use of force. It will be a nation reborn.
In the heart of a fire, America will have come full circle philosophically to its founding point, back from tyranny to liberty.

By Stephen Merrill, Editor
Hampton Roads Freedom News

Mr. Merrill is a trial lawyer from Norfolk, Virginia who is the longtime general counsel for the Tidewater Libertarian Party. A sometimes civil rights lawyer, he authored an amicus curie brief considered in the landmark United States Supreme Court case Kelo v. New London.

Mr. Merrill is the editor of the Hampton Roads Freedom News. http://FreedomNews.US
© 2009 Copyright Stephen Merrill,- All Rights Reserved
Disclaimer: The above is a matter of opinion provided for general information purposes only and is not intended as investment advice. Information and analysis above are derived from sources and utilising methods believed to be reliable, but we cannot accept responsibility for any losses you may incur as a result of this analysis. Individuals should consult with their personal financial advisors.
© 2005-2019 http://www.MarketOracle.co.uk - The Market Oracle is a FREE Daily Financial Markets Analysis & Forecasting online publication.

Only logged in users are allowed to post comments.
Register/ Log in