Nigerian email 419 scams
ConsumerWatch
/
Scams
Dec 06, 2006 - 10:24 PM GMT

The Nigerian scam is alive and kicking, and now targetting the emerging middle classes of India as well as continuing to hit the developed western world. In total the scam defrauds some $500 millions per year and is Nigerias fifth biggest industry.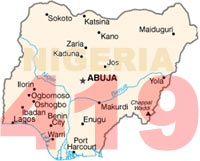 The way the scam works is by an email sent out originating from Nigeria or another African country to a large mailing list. The emails promise a % share of millions of dollars, for helping officials of a government (or bank, or quasi-government agency or sometimes just members of a particularly rich family) out of an legal problem.
Once the recipient replies to the scam email, then the con works by suckering in the victim in by promises of million dollars. Fake documentation is supplied to the victim, and lengthy phone conversations (almost always on non traceable mobile phones) and other correspondence may take place, though always a sense of urgency is at work, that if the victim does not act, then the money will be lost to them.
How the money is scammed from the victim
There are a variety or processing fees or bribes to government officials which the victim must pay to get the money released. After the initial payment either by wire transfer or handing over to an intermediary, the victim usually gets another call from the scammers informing them that something has gone wrong and a further amount is needed to get the money released. This could go on for weeks where the victim is slowly bleed dry or figures out that they ar being scammed.
Some victims have even agreed to travel to nigeria to get the money released, which as you can imagine is extremely dangerous, i.e. the risks of being kidnapped and murdered are high. The US Secret Service reports that in June of 1995 an American who was pursuing one of these scams was found murdered in Lagos and that numerous other persons have been reported missing.
An example of an recent Nigerian email scam - Airplane crash scam (Dec 06)
Dear,

I am the head of Accounts and Audit Department of Bank of Africa,
Ouagadougou . I decided to contact you after a careful thought that you may be capable of handling this business transaction which i explained below;

In my department we discovered an abandoned sum of $10.5m US dollars (Ten million, five hundred thousand US dollars). In an account that belongs to one of our foreign customer who died along with his entire family in 2000 in a plane crash.

Since we got information about his death, we have been expecting his next of kin to come over and claim his money because we cannot release it unless somebody applies for it as next of kin or relation to the deceased as indicated in our banking guidelines but unfortunately we learnt that his supposed next of kin(his son and wife) died alongside with him at the plane crash leaving nobody behind for the claim .

It is therefore upon this discovery that I and other officials in my department now decided to make this business proposal to you and release the money to you as the next of kin (We want to present you as his busines asociate )to the deceased for safety and subsequent disbursement since nobody is coming for it and we don't want this money to go into the Bank treasury as unclaimed Bill.

The Banking law and guideline here stipulates that if such money remained Unclaimed after seven years, the money will be transferred into the Bank treasury as unclaimed fund. The request of foreigner as next of kin in this business is occasioned by the fact that the customer was a foreigner and a Burkinabe cannot stand as next of kin to a foreigner .

We agree that 30% of this money will be for you as foreign partner, in respect to the provision of a foreign account, 10 % will be set aside for expenses incurred during the business and 60% would be for me and my colleagues. There after I and my colleagues will visit your country for disbursement according to the percentages indicated.

Therefore to enable the immediate transfer of this fund to your account as arranged,you must apply first to the bank as next of kin of the deceased customer. Upon receipt of your reply, I will send to you by fax or email the text of the application. I will not fail to bring to your notice that this transaction is hitch free and that you should not entertain any atom of fear as all required arrangements have been made for the transfer.

I expect that you contact me immediately as soon as you receive this letter.

Hoping to hear from you immediately.

Yours faithfully,
DR .SANOU BELLO
Accounts & Audit Department ,
Bank of Africa

Nb.also give me your telephone and fax numbers for easy comunication with you.

Things that stand out
The obvious promise of millions of dollars from an rich person or institution for your help
That the email is from a free email account, that has no relation to the company they are attempting to represent.
Mobile phone numbers may be mentioned.
Origins of the Scam
The scam originated in letter and fax form in the early 1990's from Nigeria and became known as the Nigerian 419 scam , after section 4-1-9 of the Nigerian Penal Code which relates to fraudulent schemes or "Advance Fee Fraud" scheme. It is estimated that as many as 400,000 people in Nigeria are employed in the scam industry. The scam despite still being prevalent in Nigeria has spread to many other african countries.
Variations of the Nigerian scam include :
Relative killed in World Trade Center left a fortune
Forgotten accounts, wills and inheritances, death-bed claims of wealth.
Transfer of funds from "over-invoiced" or "over-estimated" contracts relating to resources or infrastructure.
Assistance in escaping the country with accumulated wealth (bribe money)
Efforts to defraud government on forgotten accounts
Contract fraud (goods or services)
Conversion of hard currency i.e. money laundering
Lottery winnings
Sale of crude oil or other commodities at below market prices
Transfer of accounts of defunct companies
Deposed Leaders or more probably their families ( widows, sons ) and associates ( aides, lawyers)
Over-invoiced contracts and government employees (Central Bank of Nigeria )
Assistance getting stolen assets ( cash, diamonds ) out of the country
Gifts or bequests to charitable or religious organizations
Relative killed in World Trade Center left a fortune
Bogus job offers with rebate of wage overpayment using third party cheque's

How to fight the Nigerian 419 scam and its variants.
Don't respond to the Scam email / letter !
Notify your countries police authority
Send an complaint to the NIgerian Embassy with a copy of the scam email. The Nigerian government tends to turn a blind eye to the scam as it is a big source of revenue for Nigeria estimated at more than $500 millions per year !
Contact the scammers email provider, with a full copy of the scam email (including headers), usually use abuse+the free email domain name i.e. abuse@hotmail.com
If you are thinking of responding to the scam to bait the scammers for fun, then remember that they are operated by criminal gangs and could resort to violence.
by Nadeem Walayat
Disclaimer - This Analysis / Forecast is provided for general information purposes only and not a solicitation or recommendation to enter into any market position, and you are reminded to seek independent professional advice before entering into any investments or trading positions.
Attention editors and publishers ! This article can be republished. Republished articles MUST include attribution to the author and the following short paragraph:
The Market Oracle is a FREE Financial Markets Forecasting & Analysis online publication. We aim to cut through the noise cluttering traditional sources of market analysis and get to the key points of where the markets are at and where they are expected to move to next ! To view articles, visit http://www.marketoracle.co.uk
© 2005-2019 http://www.MarketOracle.co.uk - The Market Oracle is a FREE Daily Financial Markets Analysis & Forecasting online publication.

Only logged in users are allowed to post comments.
Register/ Log in