Gold and Silver Capitalizing on Ignorance
Commodities
/
Gold and Silver 2010
Jul 21, 2010 - 03:10 AM GMT


We are not living under true free market capitalism right now. Free markets require free market money. Fifty percent of every transaction involves currency. You have to allow the market to pick what money is and what interest rates are (the price of money itself).
You cannot have a group of arrogant men trying to set interest rates and manipulate the economy. You cannot have governments giving special favors to their richest friends, the corporations and special interests that can afford to do all the lobbying.
This is what tilts capitalism to the point where it really isn't capitalism. This is no longer a free market. We haven't lived under free markets in the United States since 1913, when the Federal Reserve was introduced.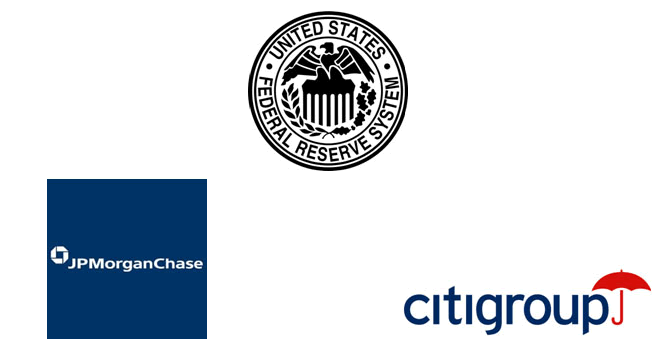 I believe that banking institutions are more dangerous to our liberties than standing armies. If the American people ever allow private banks to control the issue of their currency, first by inflation, then by deflation, the banks and corporations that will grow up around the banks will deprive the people of all property - until their children wake up homeless on the continent their fathers conquered. The issuing power should be taken from the banks and restored to the people where it properly belongs.
- Thomas Jefferson, 1802

Trillions of our capital is handed out (loans on our future which we must pay interest on), we ask where and to whom the dollars went, the monopolistic monetary powers that be - tell us nothing. Awesome.
Central banks and their genie bottles of cash and credit have fostered a fertile environment where State and corporate powers merge, what Mussolini described as corporatism, what some have even referred to as fascism or fascism-lite.
OK so its obvious, the monetary monopoly is capitalizing on the situation hence one should never refer to this current economic system as capitalistic.
Total bank owned residential mortgage debts have now surpassed total individual home equity holdings in the United States. See the chart below: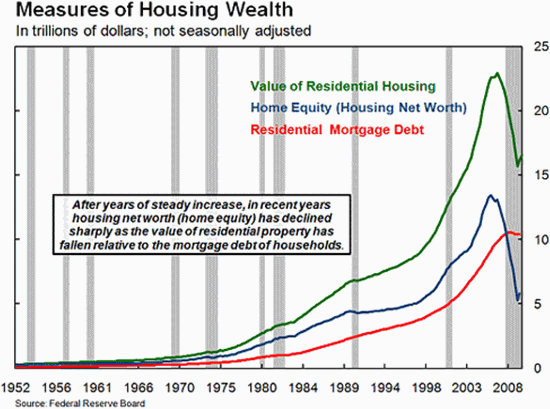 Perhaps feudalism is the system we now serve under?
Call it what you want but don't mistakenly refer to this as capitalism for true free market capitalism we have not. Remember free markets require free market money and interest rates. Our free markets have been lost for almost a century now.
Free markets and crony printing presses for a select few are like oil and water, they will never mix.
The Immorality of it All
Fiat currency in conjunction with highly leveraged fractional reserve banking is the inflationist tool to create all sorts of rigged market mischief. Inflation, the expansion on the monetary supply simply increases boom-bust economic cycle severities and occurrences; inflation is the indirect theft of the average saver's capital. It allows nations to initiate and more easily fund endless wars. It enables a select few to more easily confiscate the wealth of the many.
"Inflationism, however, is not an isolated phenomenon. It is only one piece in the total framework of politico-economic and socio-philosophical ideas of our time. Just as the sound money policy of gold standard advocates went hand in hand with classical liberalism, free trade, capitalism and peace, so is inflationism part and parcel of imperialism, militarism, protectionism, statism, and socialism."

- Ludwig von Mises
It is Time for You to Capitalize
Ask the common man on the street about gold and silver money, most are simply ignorant or misinformed on the subject and especially the implications of a world moving back in favor of hard and sound monies, silver and gold.
History simply repeats and repeats. When the public becomes desperate for precious metals they will offer goods, services, and investments at fire-sale values. By selling your gold and silver at that time, you will have taken full advantage using your current knowledge and understanding. The full weight of the upcoming wealth transfer will have swung in your favor.
We believe now is the time to capitalize on ignorance by acquiring and holding physical gold and silver bullion coins and bars.
- Mike Maloney

Mike Maloney is the owner and founder of GoldSilver.com, an online precious metals dealership that specializes in delivery of gold and silver to a customer's doorstep, arranges for special secured storage, or for placement in one's IRA account. Additionally, GoldSilver.com provides invaluable research and commentary for its clients, assisting them in their wealth building endeavors.
© 2010 Copyright GoldSilver - All Rights Reserved Disclaimer: The above is a matter of opinion provided for general information purposes only and is not intended as investment advice. Information and analysis above are derived from sources and utilising methods believed to be reliable, but we cannot accept responsibility for any losses you may incur as a result of this analysis. Individuals should consult with their personal financial advisors.
© 2005-2019 http://www.MarketOracle.co.uk - The Market Oracle is a FREE Daily Financial Markets Analysis & Forecasting online publication.

Only logged in users are allowed to post comments.
Register/ Log in