Fibonacci, Elliott Wave Theory and the Stocks Bull Market, Gold Top
Stock-Markets
/
Financial Markets 2010
Nov 22, 2010 - 11:41 AM GMT


There are a number of well known technicians and fundamentalists who believe and continually write about and talk about a long term bear market in the stock indexes that has much further to go. There are long term charts that may be telling us that a bear market in the S & P 500 and the D. J. I. A. ended in March 2009. A third chart may be telling us that a fifth and final wave in the long term bull market in stocks that began in 1913 is underway. It appears to have begun at the bottom in March 2009. Thirty four years is the key number.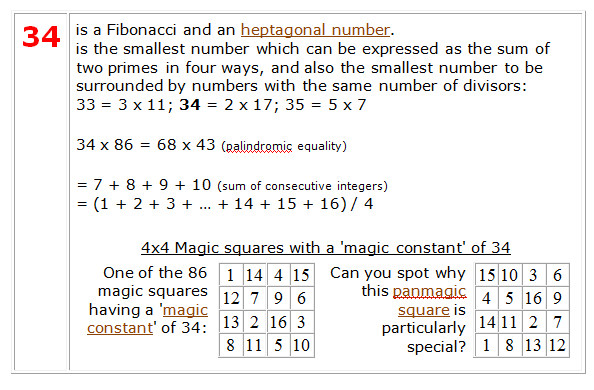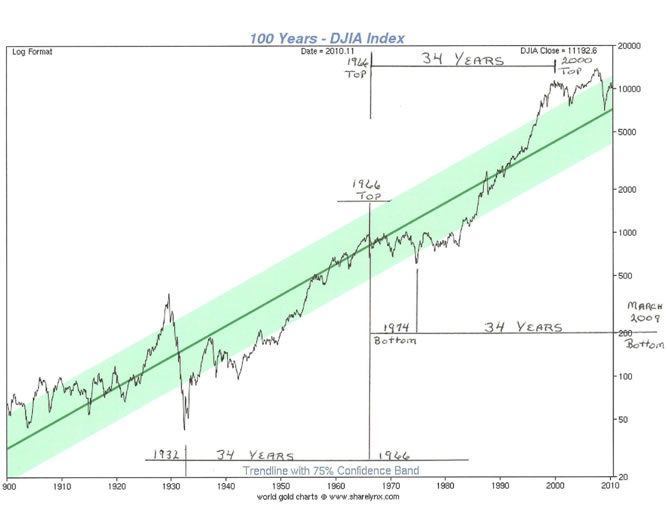 "Within impulses, fourth waves frequently sport flats, while second waves rarely do."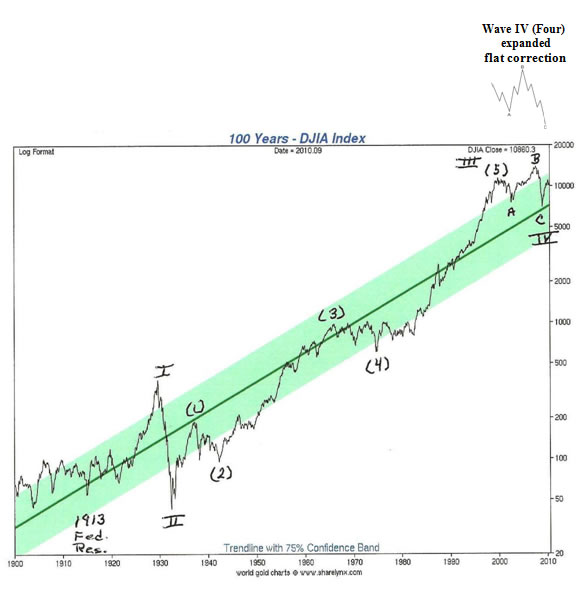 "Time is the most important factor in determining market movements because the future is a repetition of the past and each market movement is working out time in relation to some previous Time Cycle."
"You should always figure the time from any top or high level to the next top or high point. Also figure the time from any low level to the next low level. Then figure the time from a low level to a high level and the time from the last high level down to the low level. By doing this, you will know when Time Periods balance or come out about the same as a previous move. This is balancing of time. By knowing these dates and prices, it will help you to determine the duration of the next move."
"30 year cycle
"This is the main cycle and the minor cycles are proportionate parts of the 30-year cycle or circle." www.w-d-gann-trading-methods.com/gann-line.htm
-----------------------------------------------------------------------------------------------------------
The top in the last gold bull market occurred about 30 years and seven months ago. The gold bull market then lasted about eleven years and the gold bull market now has lasted about eleven years plus. The gold bull markets began about 30 years apart, not to the day, not to the week and not to the month, but close enough to be considered a thirty year cycle. Will these cycles continue to repeat? Up to this point in time, November 2010, the gold market appears to be functioning under the influence of an approximate 30 year cycle.
The first bull market lasted about eleven and one half (11 ½) years.
The second bull market has, so far, lasted about eleven and one quarter (11 ¼) years.
The first gold bull market began in 1968.
A little over thirty (30) years later in 1999 the second gold bull market began.
The first gold bull market ended in January 1980.
The second gold bull market may have ended in November 2010.
GOLD QUARTERLY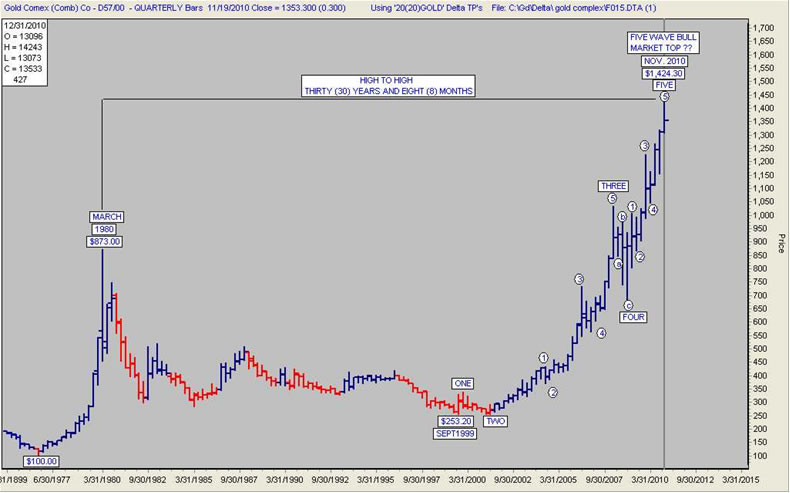 GOLD QUARTERLY POTENTIALLY COMPLETE FIVE WAVE BULL MOVE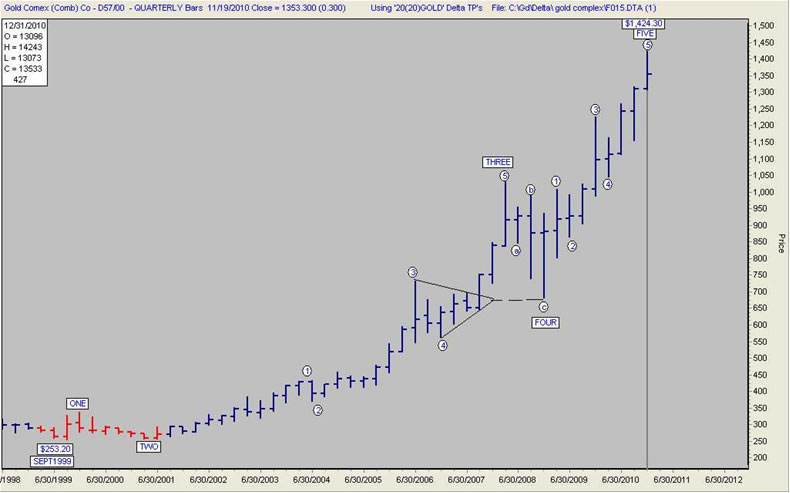 A blue and red vertical bar indicates that a monthly Key Reversal has taken place.
A Key Reversal above the upper Bollinger Band has led to a severe correction in
price and time often enough to be concerned about. The monthly bar for the
November price of gold must close below the October close of $1,359.80 in order for
November to remain a Key Reversal month.
GOLD MONTHLY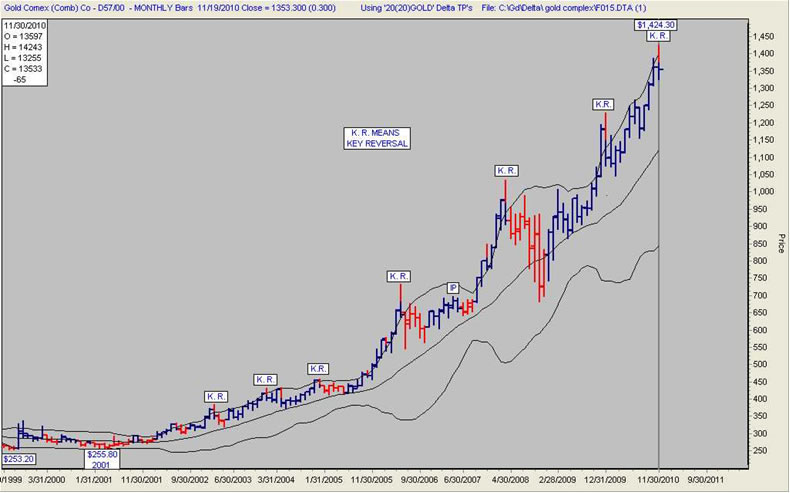 Subscriptions to the Rosen Market Timing Letter with the Delta Turning Points for gold, silver, stock indices, dollar index, crude oil and many other items are available at: www.wilder-concepts.com/rosenletter.aspx
By Ron Rosen
M I G H T Y I N S P I R I T
Ronald L. Rosen served in the U.S.Navy, with two combat tours Korean War. He later graduated from New York University and became a Registered Representative, stock and commodity broker with Carl M. Loeb, Rhodes & Co. and then Carter, Berlind and Weill. He retired to become private investor and is a director of the Delta Society International
Disclaimer: The contents of this letter represent the opinions of Ronald L. Rosen and Alistair Gilbert Nothing contained herein is intended as investment advice or recommendations for specific investment decisions, and you should not rely on it as such. Ronald L. Rosen and Alistair Gilbert are not registered investment advisors. Information and analysis above are derived from sources and using methods believed to be reliable, but Ronald L. Rosen and Alistair Gilbert cannot accept responsibility for any trading losses you may incur as a result of your reliance on this analysis and will not be held liable for the consequence of reliance upon any opinion or statement contained herein or any omission. Individuals should consult with their broker and personal financial advisors before engaging in any trading activities. Do your own due diligence regarding personal investment decisions.
© 2005-2019 http://www.MarketOracle.co.uk - The Market Oracle is a FREE Daily Financial Markets Analysis & Forecasting online publication.
Comments
khen
22 Nov 10, 18:40
gold


Well, maybe Rosen is correct and gold is going to reverse. Of course reading his recent reports he has called for a top at 1,000, 1100, 1200, 1300 etc.

Thank goodness I did not sell.

p.s. I am not selling now either!

khen



Liam Slater
22 Nov 10, 19:00
Gold Top Again?


This is your forecast top of Last November - http://www.marketoracle.co.uk/Article15165.html

According to your forecast Gold should be at $650 by now.

I now see from your posts that you call a gold top virtually every month.

truthhurtsss
23 Nov 10, 09:25
he will be right one day


Hey guys, give him a break! He will be right one of these days....

Even a broken clock will tell the time correct twice a day.

And to think that he was a long term bull and calling for gold at multiple thousands of dollars not so far back? See what trying to trade a correction can do to the orientation of a person? I have always advised against trying to be too smart(sometimes it is ego) timing ocrrections and trying to trade in and out of it. Sooner or later one is going to miss the big one...

And in this case, having missed the trend entirely, he is trying to WILL the market into a major bear phase.




Only logged in users are allowed to post comments.
Register/ Log in