Will Rand Paul Lead a Tea Party Revolution from Washington, D.C.?
Politics
/
US Politics
Dec 01, 2010 - 12:49 PM GMT


The national Tea Party movement had an amazing, if bumpy, first effort in electoral politics.

As many as five new US Senators are considered tea partiers. As many as twenty new Republican US Representatives are aligned with the Tea Party. This group of new congress-people is a diverse lot though when it comes to formulating public policy.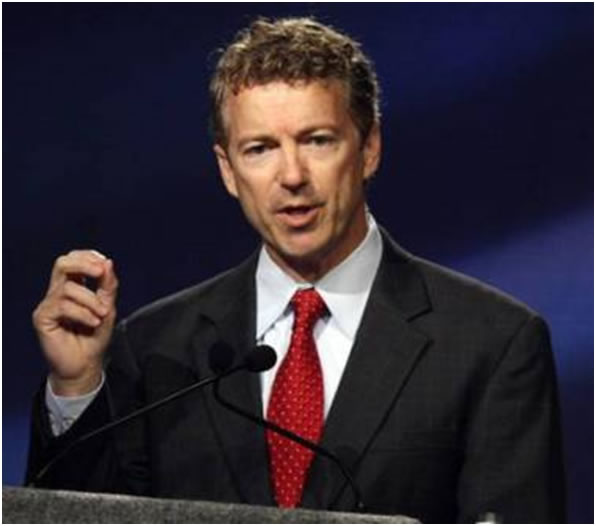 Indeed, the amorphous Tea Party movement does not share much beyond unifying themes, primarily in the area of returning to smaller government overall and fiscal responsibility. Foreign policy and social issues have not been directly laid on the table by the Tea Party anywhere in sight.
Indeed, nothing beyond the present general themes may ever come from a united national Tea Party movement. Well, as united as it can be.

That is not to say that many tea partiers do not wish to see the movement take strong positions on American politics on subjects across-the-board. Many in the movement see the question of endless warfare and the defense budget as something a fiscally responsible government has to reduce substantially. Some believe that all entitlements, federal and state, should be abolished over the shorter run. Others in the movement find a revolution away from government schooling as the most important fundamental change needed toward becoming a free and prosperous nation again. There are the gun rights advocates with a case to make. Activists from family oriented groups see the need to return to the social practices of past American generations as central to a Tea Party revolution. There is little unity on many of these subjects so far.

So, it seems a comprehensive national approach to the issues from the Tea Party in 2012 is a remote possibility. There is though one soul in the national debate who may well become liberty's champion in 21st Century America and unite the national Tea Party.

It does not hurt to be the son of a congressman when learning public policy and seeking public office. It is quite impressive however to see any unknown Tea Party candidate win a Senate seat in Kentucky by a quite comfortable margin, 56-44. The true victory though is that the candidate has and will always be for liberty across the board.

Like his father Ron often called a Libertarian, Senate-elect Rand Paul has always been a Republican, but a singular kind of Republican. Thus far it seems Rand Paul's public policies differ from his father's libertarian beliefs only at the margin. He is the truest form of traditional Constitutionalist and natural freedom fighter. As his Kentucky Senate race proved, Paul's personal character and policy consistency is beyond reproach. He has yet to dilute his message with statist appeals of any kind. His policy retreats in the face of fear-mongering have been mild and tactical.

Rand Paul adopted liberty philosophy in his soul a long time ago. Not understood by many in power, the realization of his small government philosophy is so much more important to Rand Paul than his personal promotion is. His message of liberty may be slightly muted at times, but it will not be silenced for long on most subjects. Willing to be a negotiator, he is unwilling to approve new laws that overall diminish liberty or advance special interest greed. Senator Paul knows that only liberty for everyone is the way for society to truly prosper so people can best pursue their dreams. It always has been so as world history so plainly proves. Rand's father Ron Paul, over more than two decades in Congress, has never voted in favor of an unconstitutional bill and obviously never will. Only months into his Congressional career the lobbyists stopped knocking on Congressman Paul's door. His son will surely pursue the same goals.

Even if Tea Party true believers in the Senate were to number as many as five or even ten it is unclear how this voting block could advance a liberty agenda that passes into law, or even get much smaller measures for liberty passed. It will take deft maneuvering in the Senate and in the House to enact bills that pair away the powers of the federal government despite the clear verdict of the American electorate this year for the Congress to do so. Efforts like abolishing the departments of education and commerce will not be seriously considered by a 90% Republicrat Congress. Sadly, neither will abolishing the Federal Reserve Bank or ending foreign warfare.

So Senator Paul and the Tea Party will have to wait until at least until 2012 to see if a liberty revolution is possible in Washington, D.C. By then a nation of good Tea Party candidates may have formed.

That will, of course, not stop Senator Paul now from introducing a balanced budget law financed by spending cuts alone effective immediately as the first order of business for the new Congress. That should show who the true believers in liberty are in the Senate right from the start.

A balanced federal budget is what is most needed right now for the Republic, whether one is passed this year by Congress or not. In other words, the truth is coming to the Senate each and every day from now on. The truth in US politics has a new leading champion.
By Stephen Merrill,
Stephen Merrill is a trial lawyer practicing in Anchorage, Alaska. He was a founder of the Tidewater Virginia Libertarian Party in 2001, the most successful Libertarian Party affiliate in the nation. He is now a founder of the Anchorage Tea Party. Mr. Merrill is the editor of the Hampton Roads Freedom News. http://FreedomNews.US
© 2009 Copyright Stephen Merrill,- All Rights Reserved Disclaimer: The above is a matter of opinion provided for general information purposes only and is not intended as investment advice. Information and analysis above are derived from sources and utilising methods believed to be reliable, but we cannot accept responsibility for any losses you may incur as a result of this analysis. Individuals should consult with their personal financial advisors.
© 2005-2019 http://www.MarketOracle.co.uk - The Market Oracle is a FREE Daily Financial Markets Analysis & Forecasting online publication.

Only logged in users are allowed to post comments.
Register/ Log in