Canadian Gold Stocks
Commodities
/
Gold and Silver Stocks 2016
Mar 06, 2016 - 03:02 PM GMT


Probably the number one concern for investors is resource nationalism.
Where gov'ts of the countries you, me, we invest in decide to take a huge piece of your business; one for me, one for you, one for me one for you, two for me, one for you…etc etc etc.
Canada is, compared to too many other places we invest in, politically stable. There's also disease, rebellion and a dozen other concerns that are not present in Canada.
Rogers Holdings Chairman Jim Rogers is certain that the U.S. economy will be in recession in the next 12 months.
Rogers said of the U.S. greenback: "It might even turn into a bubble. I mean, if markets around the world are crashing, let's just say that scenario happens, everybody's going to put their money in the U.S. dollar—it could turn into a bubble."
A stronger U.S. dollar means crashing commodities.
With our (Canadian) governing Federal Liberals committed to zero interest rates, massive budget deficits and crashing commodities we'll see a much weaker Cdn dollar.
Gold's going higher because real interest rates are so low, the US dollar is getting stronger because of a flight to safety, it's got safe haven status, all the while the Cdn dollar is crashing because we're commodity dependant and our Liberal gov't has determined trashing our cdn currency is the best way to a stronger economy.
So what am I doing about what I think I know that the herd doesn't? I'm looking at gold in the ground in Canada. Others are catching on…
I wrote the following on January 10th 2016:

Junk bonds are issued by companies with low credit ratings and high debt levels – they are the higher yielding bonds with most often extremely ugly credit ratings. Investors fell in love with them when searching for yield after the 2008 financial crisis.

Junk bonds grabbed headlines in December 2015 when a rout sent prices tumbling the most in four years. Energy and energy related firms, which make up the largest chunk of the market, are trying to cope with persistently low oil prices. With the supply/demand imbalance still growing in the oil market investors are worried many will default in the coming years. The negative sentiment has crossed over and hit junk bonds and derivatives in other industries.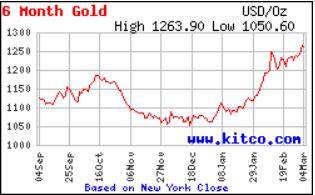 Where's the hot money going to go when stock markets have lost all support and junk bonds have sold off?
Gold is US$1259.10 / Cdn$1673.30

Real interest rates, using the bench mark US 10 year treasury and inflation numbers from the end of January out of the US, are still below half a point.
Gold, in Canada, just looks better and better.
New Carolin's Coquihalla Gold Camp
'The Coquihalla serpentine belt is an elongate, north - northwest trending, steeply dipping ultramafic unit. The belt lies within a major crustal fracture, the Hozameen fault and exceeds 50 kilometers in discontinuous strike length. The serpentine belt reaches its maximum development in the Carolin mine-Coquihalla River area, where it is greater than two kilometers in width. It gradually narrows to the south (Manning Park area) and north (Boston Bar).' Exploration in B.C. 1989, Ministry of Energy and Mines
The Hozameen fault system can be traced from Washington State in the south to British Columbia's Bralorne Gold Camp in the north.
New Carolin Gold Corp's (TSX.V – LAD) Coquihalla Gold Camp (Ladner Gold Property) follows the Hozameen fault structure for approximately 28 km and exceeds 144 square kilometers covering substantially all of the accessible, yet still very underexplored, CGB.
New Carolin's Coquihalla Gold Camp hosts 5 historic gold producers (Carolin, Emancipation, Aurum, Pipestem and Ward) as well as 24 other known gold occurrences - some of these gold showings were extremely high grade running up to 120-130 oz/tonne.
Most of these past producing mines and gold showings lie within 600 meters of the East Hozameen fault and most (over 90%) of the camp's gold production is reported to have been within 150 meters of the fault.
This is extremely strong evidence suggesting the East Hozameen Fault acts as a conduit for gold rich mineralizing fluids (particularly in brittle zones where fractures easily develop) in the Coquihalla Gold Camp.
Airborne Geophysical Survey
In August 2012, the Company announced the results of a helicopter airborne geophysical survey on the southern part of its Ladner Gold Project. This survey collected high resolution magnetic and radiometric data over approximately 71.25 sq kms at 100-metre line spacing for a total of 434 line kms. The results indicate the presence of a major magnetic linear structure that can be traced for over 10 km within the Company's claims that comprise in part the southern part of the Coquihalla Gold Belt.
These results also show a continuance of the magnetic trend mapped in the northern part that was flown in September of 2011. This gold-associated magnetic anomaly now extends over 28 km.
Gold-quartz Vein Systems
Host lithology suggests there are two main types of gold-quartz vein systems:
Ophiolite hosted - represented by gold camps such as Bralorne-Pioneer and Atlin in B.C., along with Grass Valley and Allegheny in the U.S.
Mixed mafic igneous-sedimentary hosted - includes major fault systems associated with serpentine and sedimentary rocks in well known gold camps such as the Mother Lode area in California and the Juneau Gold Belt in Alaska.
The Juneau gold belt is located in the southeastern portion of Alaska. This belt is approximately 160 km in length and is north/northwest-trending. The belt contains over 200 gold-quartz-vein deposits with production nearing 7,000,000 ounces (200,000,000 g) of gold. More than three-quarters of Alaska's lode gold was mined from the Juneau gold belt.
The California Mother Lode is a north/northwest-trending fault zone 1.5 to 6 kilometers wide and 190 kilometers long hosting hundreds of mines and prospects, including some of the best-known historic mines of the gold-rush era. Mother Lode gold deposits are gold-bearing quartz veins up to 15 meters thick and several hundreds of meters long. The California Mother Lode was one of the most productive gold-producing districts in the United States.
"The deposits of the Coquihalla Gold Camp, including the Carolin Mine, are believed to fit into the mixed mafic igneous-sedimentary hosted category which is characterized by close proximity to deep crustal, right lateral, northwest trending fault systems with serpentine emplacement. Gold deposits have been found at depth in these fault systems, suggesting exploration potential at depth within the Carolin Mine." Clifford A. Pearson
Consider
The Company has finally completed the acquisition of the remaining property interests that will give us 100% ownership.
New Carolin already has the funding necessary to execute on two key work projects in mid 2016. Management believes these projects will shed new light on the structural and geological controls associated with gold dissemination along the Hozameen Fault, which is host to all the historic discoveries along the 28 km long property.
Conclusion
New Carolins Coquihalla Gold Camp is remarkably similar to part of the California Motherlode and the Juneau gold belt. These meso-thermal shale systems had multiple horizons and the thesis is New Carolins property has multiple disseminated gold systems (with higher than normal grades) in the shale's, as well as the higher grade quartz systems.
Canadian gold, in particular New Carolin Gold Corp TSX.V – LAD, is on my screen. Is it on yours?
If not, maybe it should be.
By Richard (Rick) Mills
If you're interested in learning more about the junior resource and bio-med sectors please come and visit us at www.aheadoftheherd.com
Site membership is free. No credit card or personal information is asked for.
Richard is host of Aheadoftheherd.com and invests in the junior resource sector.
His articles have been published on over 400 websites, including: Wall Street Journal, Market Oracle, USAToday, National Post, Stockhouse, Lewrockwell, Pinnacledigest, Uranium Miner, Beforeitsnews, SeekingAlpha, MontrealGazette, Casey Research, 24hgold, Vancouver Sun, CBSnews, SilverBearCafe, Infomine, Huffington Post, Mineweb, 321Gold, Kitco, Gold-Eagle, The Gold/Energy Reports, Calgary Herald, Resource Investor, Mining.com, Forbes, FNArena, Uraniumseek, Financial Sense, Goldseek, Dallasnews, Vantagewire, Resourceclips and the Association of Mining Analysts.
Copyright © 2016 Richard (Rick) Mills - All Rights Reserved
Legal Notice / Disclaimer: This document is not and should not be construed as an offer to sell or the solicitation of an offer to purchase or subscribe for any investment. Richard Mills has based this document on information obtained from sources he believes to be reliable but which has not been independently verified; Richard Mills makes no guarantee, representation or warranty and accepts no responsibility or liability as to its accuracy or completeness. Expressions of opinion are those of Richard Mills only and are subject to change without notice. Richard Mills assumes no warranty, liability or guarantee for the current relevance, correctness or completeness of any information provided within this Report and will not be held liable for the consequence of reliance upon any opinion or statement contained herein or any omission. Furthermore, I, Richard Mills, assume no liability for any direct or indirect loss or damage or, in particular, for lost profit, which you may incur as a result of the use and existence of the information provided within this Report.
© 2005-2019 http://www.MarketOracle.co.uk - The Market Oracle is a FREE Daily Financial Markets Analysis & Forecasting online publication.

Only logged in users are allowed to post comments.
Register/ Log in