Transportation Recession Signals Retail Problems Ahead!
Economics
/
Recession 2016
May 14, 2016 - 05:09 PM GMT


Financial Repression and the Structural Concerns for the Retail Market
FRA co-founder Gordon T. Long is joined by Wolf Richter to discuss the struggling retail market and its subsequent impact on the U.S economy as a whole which are a result of the recent financial crisis.
Wolf Richter is the founder of Wolf Street Corp. In his cynical, tongue-in-cheek manner, he muses on wolfstreet.com about economic, business, and financial issues, Wall Street shenanigans, complex entanglements, and other things, debacles, and opportunities that catch his eye in the US, Europe, Japan, and occasionally China. You can subscribe to his free emails and keep in touch with Wolf Richter's research and news through his cynical, tongue-in-cheek manner, he muses on wolfstreet.com about economic, business, and financial issues.
He has over twenty years of C-level operations experience, including turnarounds and a VC-funded startup. He earned his BA and MBA in Texas and his MA in Oklahoma, worked in both states for years, including a decade as General Manager and COO of a large Ford dealership and its subsidiaries. But one day, he quit and went to France for seven weeks to open himself up to new possibilities, which degenerated into a life-altering three-year journey across 100 countries on all continents, much of it overland. He has written two books: BIG LIKE: CASCADE INTO AN ODYSSEY and TESTOSTERONE PIT.
Concerns of Financial Repression
Under financial repression the money that you earn does not compensate for the forward inflation on your investment. This is slowly eating up the savings of investors and bond holders in a period of low inflation, and is done so by the central bank to help aid governments and debtors in paying off the massive pileups of debt. We can expect this trend of financial repression is to go on for the time being due to the position most corporate firms and the government is in right now, as most economists believe a slight increase in interest rates would be catastrophic for the economy.
Retail Space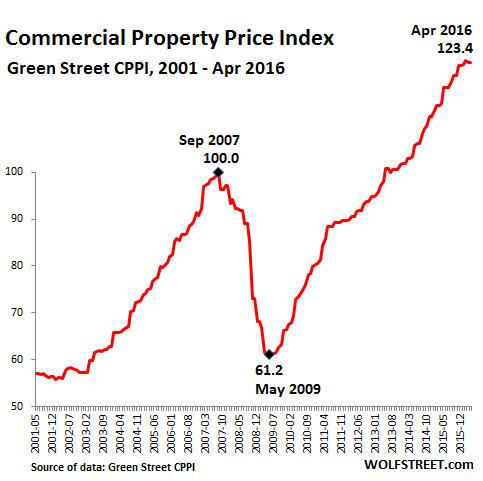 We are in a booming online retail environment which is not going to slow down any time soon. The problem with retail space is a structural problem due to the surge in online shopping. Everywhere we look in urban environments there are strip malls on every corner of the neighborhood and multiple outlets for the same retail store exist all across the states. With the drop in consumption in goods and services, a recession in the goods produced within the U.S. On a weekly basis we are seeing more and more stores shed employees and closing stores all across the country in order to cut operation costs and stay afloat.
"This creation of demand is just smoke and mirrors"
At the same time consumers are growing older, and had planned to live off their savings However, over the past years due to the shocks to the FIRE economy we have seen virtually zero growth in their savings. Causing shifts in their purchasing patterns towards cheaper and more affordable goods, trying to save on all levels and spend as less as possible. This all stems from financial repression, there have been no increases in demand but we still see an immense amount of retail space, creating a false sense of demand to consumers, showing promise of a improving economy at a time where it is nearly impossible to thrive.
Transportation Recession
"When you have a transportation recession like this, it tells you something about the goods produced in the economy in the United States, and it's not over."
There has been a large increase in stalled transportation vehicles including trucks and trains which simply have gone out of business due to a lack of demand in the market. This shows us the effects of the 2008 financial crisis still linger on heavily even today. The lack of demand and surplus of supply in many sectors of the economy including retail is continuously putting the U.S economy in a downward spiral and has kept it on the brinks of another recession.
"If service economy gives, if it starts to break apart even in a minor way I think we'll have a recession."
Luckily the service economy is still holding on and showing signs of improvement and growth. However, if the service economy gives out even in a minor way, the impact on the rest of us considering the tight situation at the moment will certainly throw the U.S into another recession within the coming fiscal year. Factoring the decline in goods produced is a great concern for the U.S since the goods consumed market is already collapsing.
This causes an alarm for even more concern in the economy, since the financial crisis even under financial repression we are still seeing a steady rise in debt. This debt carried over from the financial crisis affects every major company in the world. When these companies can no longer hold their own Wolf Richter believes that we will have a real risk for credit default.
The Changing of the credit cycle
"What concerns me the most; the amount of corporate debt, the amount of government debt and state municipal debt that's out there since the financial crisis"
Credit rating companies have begun downgrading almost everything, meaning companies are no longer able to lend, and losing faith in many companies which can no longer continue doing business. The rise in bankruptcy alone should be a definitive sign of the turning credit cycle. This is not limited to any single industry, oil, energy, and retail especially companies are going bankrupt as their debts and expenses simply cannot keep up with the demand that is required to keep them running.
"In total there were about 3500 commercial bankruptcies, and that's up 33% from a year ago"
Right now it is the number of small companies that are making headlines in failure to overturn their debt into sustainability. So even though there has been an increase in bankruptcies filed this year there is still a large sum of debt which is held in majority by the big fish of the sea. This provides us with further affirmation of the psychological behaviors of consumers in the economy hinting it to a difficult time for not only continuing to run business as usual but also for entrepreneurs. As the demand is simply not as it used to be in the past, and should expect a slow and painful recovery out of this worldwide debt.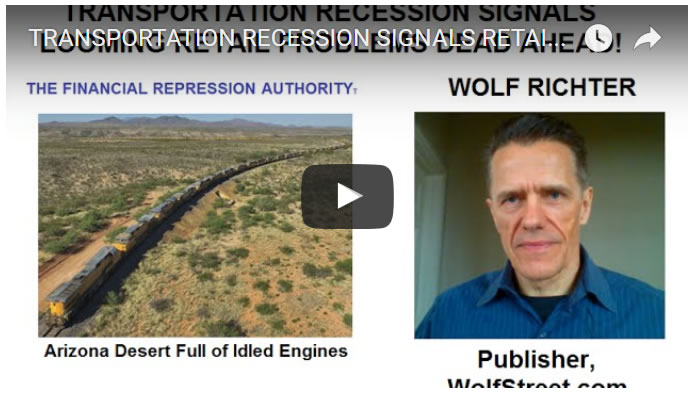 Abstract Written by: Saad Gohir sgohir@ryerson.ca
Video Editor; Sarah Tung sarah.tung@ryerson.ca
Gordon T. Long
Publisher - LONGWave
Signup for notification of the next MACRO INSIGHTS
Request your FREE TWO MONTH TRIAL subscription of the Market Analytics and Technical Analysis (MATA) Report. No Obligations. No Credit Card.
Gordon T Long is not a registered advisor and does not give investment advice. His comments are an expression of opinion only and should not be construed in any manner whatsoever as recommendations to buy or sell a stock, option, future, bond, commodity or any other financial instrument at any time. While he believes his statements to be true, they always depend on the reliability of his own credible sources. Of course, he recommends that you consult with a qualified investment advisor, one licensed by appropriate regulatory agencies in your legal jurisdiction, before making any investment decisions, and barring that you are encouraged to confirm the facts on your own before making important investment commitments. © Copyright 2013 Gordon T Long. The information herein was obtained from sources which Mr. Long believes reliable, but he does not guarantee its accuracy. None of the information, advertisements, website links, or any opinions expressed constitutes a solicitation of the purchase or sale of any securities or commodities. Please note that Mr. Long may already have invested or may from time to time invest in securities that are recommended or otherwise covered on this website. Mr. Long does not intend to disclose the extent of any current holdings or future transactions with respect to any particular security. You should consider this possibility before investing in any security based upon statements and information contained in any report, post, comment or suggestions you receive from him.
Copyright © 2010-2016 Gordon T. Long
© 2005-2019 http://www.MarketOracle.co.uk - The Market Oracle is a FREE Daily Financial Markets Analysis & Forecasting online publication.

Only logged in users are allowed to post comments.
Register/ Log in