Trump Sets The Stage For A Huge Gold Rally In 2017
Commodities
/
Gold and Silver 2017
Dec 06, 2016 - 03:38 AM GMT

Global political tensions have not been this palpable since 9/11, when gold prices jumped 32.87% in a single day, and the amount of uncertainty being ushered in for 2017 promises to be great for the precious metal—our age-hold hedge against chaos and instability.
For a fully-funded junior gold miner backed by heavy hitters in one of the world's hottest venues--Fiore Exploration Ltd (TSXV–F.V) the timing is brilliant, the production costs fantastic, and the future golden.
What we have right now is a situation in which gold prices are stable, but mining and exploration, which has been all but halted, is very cheap, leaving all kinds of fantastic plays up for grabs.
Combine this with the fact that an unpredictable and inflation-bent Trump is preparing to take office in the U.S., the British prime minister is set to trigger a 'hard Brexit', China's economic problems are mounting and most of the world is explosively tense, and you have a situation in which gold is set for a premium.
Gold is the ultimate safe-haven and the ultimate means of payment when all else fails, or when the uncertainty is high enough to fear this failure.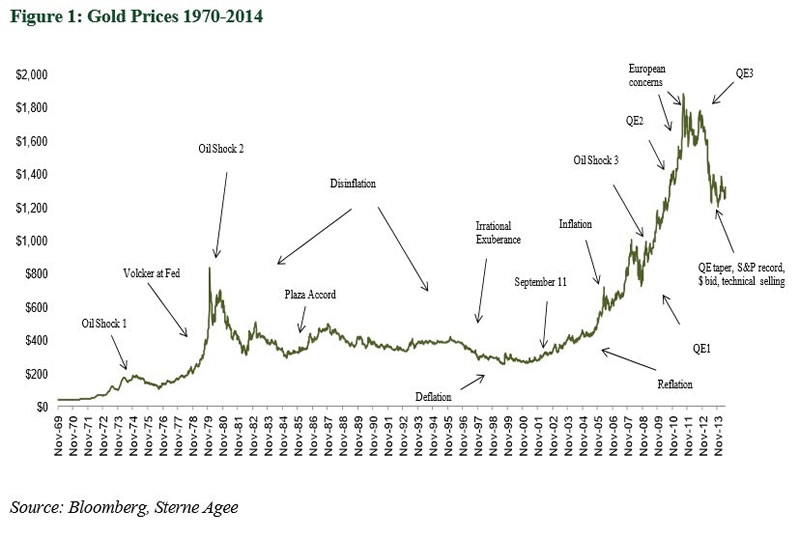 The transition is where billions are made—and the turning point in this story is upon us.
Here is where you look for the small-cap that defies all the risky norms of this class of precious metals miner.
This is exactly where you find Fiore, a company that is backed by a miner so big that raising capital is as easy as snapping your fingers; a company that has chosen a prime jurisdiction right next to an operating gold mine; a company whose management team knows gold better than anyone.
Here are 5 reasons to keep a close eye on this small-cap, heavy hitter:
1. Precious Again: Are you Ready for the Gold Rebound?
Americans are buying gold like never before. U.S. demand for gold bars and coins was up a massive 207% in Q3 2016.
According to the World Gold Council, this surging demand signals a level of interest in gold investment "not seen since the global financial crisis."
Gold is being rendered even more attractive for Americans amid economic uncertainty most succinctly expressed by billionaire investor Warren Buffett, of Berkshire Hathaway Inc. (NYSE:BRK.A), who noted that the U.S. is "less well equipped to handle a financial crisis today than we were in 2008."
Central Banks the world over have also been stockpiling the precious metal since 2008, at levels not seen since before 1970.
One of the world's biggest legends in mining, Canadian billionaire Frank Giustra, who is also the founder of Lionsgate Entertainment Corporation (NYSE:LGF), is pouncing on gold voraciously, and where his gold money goes, markets tend to follow. He's also the heavy hitter backing Fiore.
Still, gold is under a bit of pressure, and the U.S. presidential elections certainly didn't help. After climbing back up during the first three quarters of this year to be one of the best performing assets of the year, gold experienced a volatile few days, taking a dive on the 'surprise' victory of Trump, with a few unexplained ups and downs, largely because no one could quite figure out what the President-elect would mean for the precious metal.
Finally, during the last week of November, prices stabilized and are presently up about 10% year to date. It's a solid price for miners—particularly for Fiore—but it's only the beginning of a new era.
What comes next is what makes billionaires, because gold stocks are still cheap while the fundamentals are fantastic. Kinross Gold (NYSE:KCG), Newmont Mining (NYSE:NEM), Barrick Gold (NYSE:ABX) and IAMGold (NYSE:IAG) are all trading at less than 10 times cash flow from operations per share.
Even with the modest recovery in prices this year, we saw TSX Venture gold stocks create millionaires over night by tripling and quadrupling in value. So imagine what will happen when Trump's inflationary policies set in, and the world reels from a geopolitical uncertainty that is palpable…
While Election Day and the day after had markets in a state of panicked confusion, the jury now seems to have deliberated, and the verdict is that Trump will be good for gold in two very specific ways:
• Inflation—gold loves it. More to the point, Trump's build, build, build infrastructure plans and ambitious defense spending visions are phenomenally inflationary. But it is also possible that these policies will not lead to any long-term sustainable growth, which would in turn lead to stagflation, which is an even better friend to gold.
• Geopolitics—gold prices feed on risk, and there will be plenty of it. Even just a change in government creates geopolitical uncertainty, but in this case the situation is more extreme. Trump has indicated he will take an aggressive stance on issues central to West Asia, and in general, we're looking at a world in which the U.S. may meddle much less and cooperate much less. The power vacuums that ensue are where the uncertainty lies. From the victory of a very divisive U.S. president and the rise of right-wing parties in Europe, to Brexit, China's economic challenges and Russia's warmongering, this is the uncertainty that gold loves. Gold is always put on a premium pedestal in times of geopolitical uncertainty, even when it's not chaos.
Right now, gold is massively oversold, and historically, these are levels that always lead to a major rally. It's the calm before the storm. Some analysts believe we could be looking at gold prices of $1600 or higher this time next year already.
This is the brilliantly timed scenario in which Fiore is diving very aggressively into Latin America's gold bonanza.
2. Heavy Hitters Mean Easy Capital, Strong Cash Flow
Fiore breaks the mold when it comes to small-cap gold miners. There's nothing an investor likes more than a company with positive cash flow and the ability to raise capital with the snap of its fingers.
The company is backed by miner extraordinaire, Giustra, the Canadian business mogul who really needs no introduction as he has financed countless high-level natural resource deals. Giustra's mining prowess is nothing short of legendary, and capital follows him around automatically.
This is what most everyone in the industry refers to as the "Giustra Premium", which is exactly why Fiore has a higher market capitalization than one would expect for a company at this stage.
And the company is nicely cashed-up, with $13.5 million in the treasury, thanks to $11 million in financing, in part from its two major shareholders, Giustra and Brian Paes-Braga.
The dream team here extends beyond Giustra, to include some major players with very serious track records:
• Brian Paes-Braga, another heavy hitter
• Advisor Paul Matysek, who has created shareholder value of well over $2 billion in gold, lithium, potash and uranium
• CEO Tim Warman, a sought-after geologist with a string of successful, high-grade gold projects behind him
Fiore, then, is not your average drill play. It can raise, and has raised, capital easily so it can drill at will. And it's also positioned itself in the sweet spot of the gold world, which brings us to Chile …
3. Welcome to a Prolifically Golden Opportunity
Fiore's property in Latin America is the right in the heart of Chile's main mining center. There is absolutely no better location right now.
Here, at the Pampas El Penon project, Fiore has been drilling on an 8,000-meter RC drill program since October, and it's right next to Yamana Gold's (NYSE:AUY) producing El Penon gold mine. Which we already know is a sweet spot.
What they're looking for—and on track to find very quickly—is the high-grade gold veins that Yamana is already mining next door.
In the industry, this is called 'closeology', and it doesn't get any closer than this.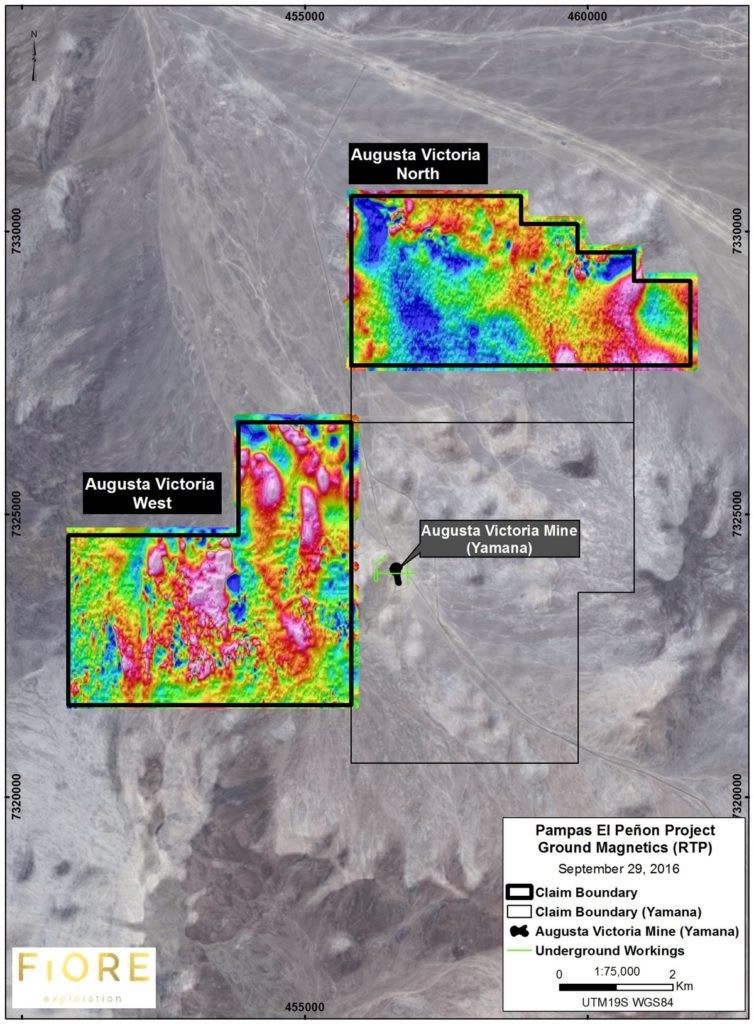 Or does it? Well, in fact, it does. The five-year bear market for gold has led to some amazingly low production costs. This means that Fiore is drilling for less than $100 a meter. Even better, the infrastructure is already in place, and drilling can continue year round.
4. The Gold Deal of 2016
As soon as Fiore sees drilling success, it can expand its drilling program without going back to the market. It's brilliantly financed for this. That means that when it wants to earn in to 100% of Pampas El Penon, it will take $1.8 million worth of work, and one payment of a half million dollars—all of which the company is already set up to handle.
And it won't stop with Pampas. The plan is to add at least one new asset before the end of this year, maybe more.
These are first-movers parked right next to a major producing gold mine, and they're ready to take on more—Pampas is just a starter project, but a big one backed by heavy hitters.
Backed by big money, Fiore is taking advantage of a huge exploration vacuum in Latin America. Exploration has almost completely come to a standstill, and exploration budgets are down by 60% over the past five years. There are massive projects out there that have been orphaned, and Fiore has stepped in with the money and expertise at a time when things are about to change.
5. Gold Mining Stocks Have the Advantage, Fiore Has Even More
Owning gold mining stocks is a brilliant move right now. Gold mining stocks are leveraged to the price of gold, while production costs are way below market price. This means that any small increase in the market price is a bonanza for the mining stock holder.
Here's where Fiore rules the first-mover day in Latin America. While some gold miners are drowning in debt, Fiore has none and it's managed by a dream team of value-creators who know geology, know gold and are hungry to drill and expand.
The bear market is playing into Fiore's hands in a big way. Majors are still divesting, and Fiore is still shopping. This is where to be when the first drilling news comes in.
By James Burgess of Oilprice.com
Legal Disclaimer/Disclosure: This piece is an advertorial and has been paid for. This document is not and should not be construed as an offer to sell or the solicitation of an offer to purchase or subscribe for any investment. No information in this Report should be construed as individualized investment advice. A licensed financial advisor should be consulted prior to making any investment decision. We make no guarantee, representation or warranty and accept no responsibility or liability as to its accuracy or completeness. Expressions of opinion are those of Oilprice.com only and are subject to change without notice. Oilprice.com assumes no warranty, liability or guarantee for the current relevance, correctness or completeness of any information provided within this Report and will not be held liable for the consequence of reliance upon any opinion or statement contained herein or any omission. Furthermore, we assume no liability for any direct or indirect loss or damage or, in particular, for lost profit, which you may incur as a result of the use and existence of the information, provided within this Report.


© 2005-2019 http://www.MarketOracle.co.uk - The Market Oracle is a FREE Daily Financial Markets Analysis & Forecasting online publication.

Only logged in users are allowed to post comments.
Register/ Log in