5 Cannabis And CBD Stocks That Have Big Potential
Companies
/
Cannabis
Apr 11, 2019 - 06:19 PM GMT

The cannabis and CBD space is emerging rapidly. It is estimated that, in the United States alone, the hemp and CBD market will reach $22 billion by 2022. Additionally, cannabis generated between $50 and $55 billion in 2017 in select US markets where it was legal on a medical or recreational basis.

With so much money flowing in the cannabis and CBD space, companies have flooded into the market, many of which are nothing more than shells with an interesting story. This has made picking strong cannabis and CBD investments a difficult concept. Nonetheless, there are some gems in the space that are well worth paying attention to. Below are the top 5 cannabis and CBD companies on my list and why they've earned their spots.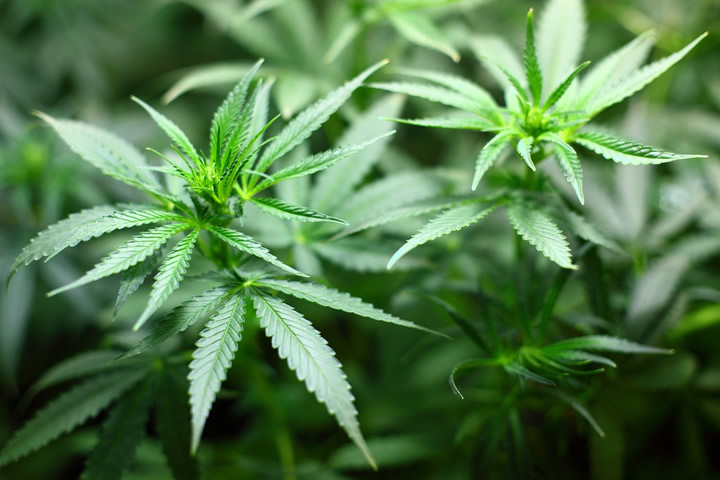 #1: Cronos Group (CRON)
When it comes to the cannabis and CBD sector, the stock that I see doing best in the long run is Cronos Group. As one of the larger names in the space, chances are that you've heard of the company in the past. Nonetheless, there are a few very good reasons that I see this as the top stock in the space.

First and foremost, in December of last year, it was announced that Cronos Group and Altria Group (NYSE: MO) came to an agreement surrounding a $1.8 billion investment. This transaction was subsequently approved on February 21, 2019, and in March, the transaction closed.

While Cronos was already a pretty strong play before the Altria transaction, it was this transaction that pushed the stock to the top. At the end of the day, the cannabis and CBD market is one that is emerging around the world. In this emerging market, those that invest in infrastructure and reach today will be the market leaders of tomorrow, and this transaction gave Cronos $1.8 billion in spending power!

While Cronos already has a strong presence in the medical and recreational cannabis spaces on a global scale, I believe that the company will also quickly move into the lucrative United States CBD market. With Altria, an American tobacco giant, on their side, Cronos now has not only the funding, but also guidance from a company that has successfully navigated highly regulated markets in the United States for some time.

With a strong stance in the current medical and recreational markets around the world (excluding the United States), Altria as a partner for a likely strong United States entrance, and plenty of money in the bank to invest in this emerging market, Cronos could lead the charge in the long run.
#2: Aurora Cannabis (ACB)
Aurora Cannabis wasn't always one of my favorite picks. Although the company is a very large one, as the second largest cannabis company by market cap in the world, I wasn't impressed by the balance sheet. At the end of 2018, the company only had $149.37 million in cash on hand. With the potential for an entrance into the legal US CBD market, this might not be enough to emerge as a leader, leaving the door open to companies like Cronos and Canopy Growth, which both recently announced billion dollar investments from large companies.

My view on the company changed on April 3, 2019, when the company filed a preliminary shelf prospectus for a $750 million shelf offering. While chances are that dilution will take place, and I'm not normally a fan of dilution, it is a necessary evil here.

Aurora realized that Cronos Group and Canopy Growth had the upper hand from a balance sheet perspective, and that these companies had the lead in investment ability. Instead of waiting around for a big player to scoop them up, they decided to reach out to the market on their own and get what they needed to compete from this standpoint.

Perhaps most importantly, the shelf will likely lead to the company having enough money to comfortably enter the United States market. This just so happens to be the one that is expected to bring in the largest revenues. Considering the scale the company already has, the investment capabilities that the $750 million fundraiser brings to the table, and a likely entrance into the United States market relatively soon, Aurora Cannabis is one that's hard to ignore.

#3: Veritas Farms (VFRM)

While I generally advise against the OTC market, I thoroughly believe that Veritas Farms is creating a compelling opportunity in the United States CBD space. Based on the nearly 200% gains that we've seen in the year-to-date value of the stock, many in the cannabis and CBD investing community feel the same.

There are a few factors that set Veritas Farms aside from the competition, making it a compelling investment opportunity. First and foremost, the company is already operating in the United States. This means that it will not need to invest in an acquisition or building a subsidiary to penetrate the market. Additionally, it may make a strong takeover target, should the company stay on the track that it's on.

Moreover, Veritas Farms handles the entire process from seed to sale on a 140 acre production facility. This gives the company full control over quality, access to base materials, and other key aspects of successful business. Not to mention that while this is a relatively small company, it already has products on the market and is making very big moves.

The move that caught my attention most when it comes to Veritas Farms is a move into big box retail. While there are competitors in the CBD space, this is the first company that I've seen bring CBD into big box. This took place on April 3, 2019, with an update to packaging and labeling announcement. In the press release, the company had a small line mentioning CVS, stating that its products were sold through "retailers across America, including select CVS Pharmacy stores." Although I'm not sure why the company didn't make a larger announcement surrounding such a big development, it is interesting that the company has penetrated this market.

With a seed-to-sale process that provides control, a successful penetration into a big box retail store, and an established footing in the United States market, I believe that Veritas Farms is worth some attention!
#4: Canopy Growth Corporation (CGC)
Canopy Growth Corporation is the largest publicly traded company in cannabis and CBD by market cap. So, they're obviously doing something right. On the other hand, the high price for the stock is why it's #4 and not #1. Sure, there's still room for growth, but there are some drawbacks to being the biggest!

Nonetheless, Canopy Growth Corporation has the largest market cap for a reason. A big part of it has to do with a $4 billion investment that the company received from Constellation Brands in August of 2018. As with Cronos, the large investment gave the company plenty of cash on hand to make investments in building infrastructure and reach in the emerging cannabis and CBD market.

Moreover, Constellation Brands is another United States-based company that operates in a highly regulated space. As a result, the company's guidance and partnership will likely prove to be a big help to Canopy Growth Corporation as it works to build within the United States CBD market.

It's also worth mentioning that with the investment offered up by Constellation Brands, Canopy Growth became the first Canadian cannabis company to join the frenzy in the United States CBD market. In fact, in January of this year, the company announced that it would acquire Hemp Industrial Park in New York's Southern Tier. The early entrance into this vast market gives the company a competitive advantage.

Considering the company's size and stability, strong balance sheet, global reach, and early entrance into the United States CBD market, Canopy Growth has the potential to emerge as a long-term leader in the space.
#5: Hexo Corp. (HEXO)
Hexo is another small-cap play in the cannabis space that I believe is presenting a large opportunity. The company is a Canadian cannabis grower that didn't have too much going on until recently. Sure, it was selling its products in 2 of the 10 provinces in Canada, but other options seemed to be better plays.

Nonetheless, after a recent acquisition, the game has changed. In mid-March, the company announced the acquisition of Newstrike. This acquisition will give Hexo access to 8 of the 10 provinces in Canada. As a result, the company is guiding for revenue that would suggest that it is highly undervalued.

In fact, the company is guiding for its revenue to grow to CA$400 million annually by 2020. Considering that the company only generated about CA$1.41 million in revenue in the fourth quarter, which grew to CA$13.4 million in net revenue by Q2 of 2019, this CA$400 million number isn't out of reach. Should growth continue at this rate, it would actually be a relatively modest figure!

While Hexo doesn't come close to the big players in terms of revenue, the strong growth and relatively low valuation suggest that this could be a strong play through 2019, 2020, and beyond.
What Are Your Favorite Stocks In Cannabis?
Do you have a favorite stock in cannabis that's not on this list? I'd love to hear about it! Leave a comment below to share your pick!
By Joshua Rodriguez
© 2019 Copyright Joshua Rodriguez - All Rights Reserved
Disclaimer: The above is a matter of opinion provided for general information purposes only and is not intended as investment advice. Information and analysis above are derived from sources and utilising methods believed to be reliable, but we cannot accept responsibility for any losses you may incur as a result of this analysis. Individuals should consult with their personal financial advisors.
© 2005-2019 http://www.MarketOracle.co.uk - The Market Oracle is a FREE Daily Financial Markets Analysis & Forecasting online publication.

Only logged in users are allowed to post comments.
Register/ Log in