All You Need To Know About Cryptocurrency
Currencies
/
BlockChain
Nov 17, 2019 - 02:21 PM GMT

A little history
The financial world is ever-changing and is always on a constant rotation, doing away with the absolute and welcoming the new methods of trade. Traditionally, if you were to go back in time, you will find out that there was a generation when people exchanged goods for goods. If you were a farmer, you would exchange your produce for something else like tools with a blacksmith. Or hunting tools for meat or leather, so on and so forth. This form of trade, however, had certain drawbacks where people felt their exchanges were not equally quantified. And for that reason, the currency was invented.

Currency back then as it is today was made of metals like copper, silver, brass, and even gold. And each had its specific price, which was exchanged for a commodity that matched its value. With this discovery, people were content, but this only lasted a while.
Many years later, when the internet era came to play, the need for a new form of trade had to be sorted after. Trading overseas or between two different localities had to be made possible. Yes, we do have wireless money transfer through banks and other mobile cloud services, but cryptocurrency was a game-changer. And below is why.
What exactly is a cryptocurrency?
Far from any government's grasp, cryptocurrency is an independent, internet-based medium of exchange. It is the digital money in which people can buy and sell their commodities and services online. This form of a currency depends on cryptographical functions to carry out each financial transaction. And this gives it immunity, transparency, and decentralization to be used with anyone from any part of the world.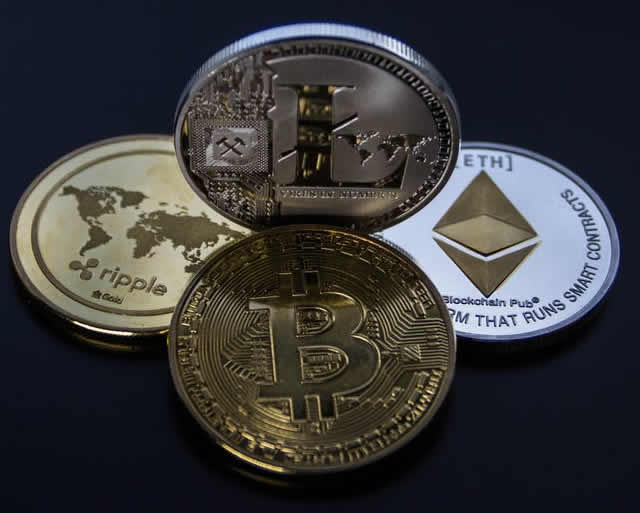 How does it work?
Cryptocurrencies
comprise of several structures in the forms of tokens or coins. And Bitcoin is the famously known kind. Others are the Ethereum, Litcoin, Zcash, Dash, Monero, and Ripple, among others.
Bitcoin being the most popular of the lot, works through several apps in the virtual world. Each bitcoin is a computer file that is stored in a digital wallet application on an internet-connected device. Through this app, you can send and receive Bitcoins through your digital wallet to and fro other traders. Each trade is then recorded in a public list called a blockchain, which protects the currency from copy-cats and other fraudsters.
How can you get cryptocurrencies?
There are ideally three ways that one can get a cryptocurrency.
The first way is by buying them using real cash through certified sites, where you match up the value of the cryptocurrency and purchase it. On
this website
, there is no one set price because cryptocurrency rates are always changing. Today the Bitcoin is at a value of about $ 9500, but it can quickly turn to another value tomorrow.
The second way to get cryptocurrencies is to sell things and let people pay you using Bitcoins or any other cryptocurrency. Here, the value of your items is then settled with the equivalent value using the currency.
Lastly, one can get cryptocurrency by making them via a computer. The process, however, is not as easy as it sounds, because if it were, so many people would get to the manufacturing of these currencies. And this would lower their value. The process of making Bitcoins, for instance, is called mining. And the mining is done on potent computers that operate complicated sums. The sums, however, are becoming harder and harder to solve, making the mining process one long one. If you are to start mining today, it will take you years to just create one bitcoin. And for that reason, a lot of people refrain from making them and opt to buy them.
Additionally, the creation would cost you far more than the value of the Bitcoin, rendering the venture non-profitable.
Benefits of trading using cryptocurrencies
It is secure
Trading using cryptocurrencies is by far the most reliable form of trading. This is solely because the exchange is recorded on a public record that anyone can get access to. For that reason, you get an account to only trade with what you own. That way, no one can trade using counterfeit coins, copied coins, or ones that have been made by individuals.
It is of high monetary value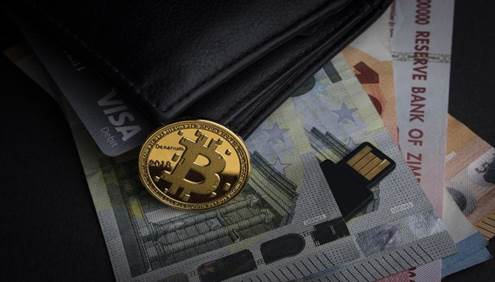 As aforementioned, the cost of one bitcoin boarders a million US dollars. This is a significant number, even if the price fluctuates. So much so, it is an all-embracing and smart way to save up your monies and hope that the rate appreciates as time goes.
It is a currency not influenced by any other
Most of the money used by people today are influenced by how different currencies are doing. The US dollar is particularly the focal point of most world currencies. And its rise and fall in the stock market change each other currency linked to it. This is, however, not the case when it comes to cryptocurrencies. They remain unwavering by the drop and rise since their fluctuations are independent.
It is a currency not restricted by any laws
Unlike most world currencies, cryptocurrency is run entirely in the virtual world, meaning no government has the rights to run the trades. With that said, you can trade with bitcoin as you wish from any part of the globe. Well, the only laws that govern this form of trade are that one must not use counterfeits or copied coins.
The transfer fees are less
The initial exchange fee is quite a substantial one, but the transfer fees are meager. If you are to compare the transfer of the same value of cryptocurrency with other currencies, you will find that cryptocurrency is cheaper. This is because they are independent of banking charges and the likes. Your transfer is also not met with so many formalities, such as proof of source of cash. When you have the money to buy a cryptocurrency, you go right ahead.
Conclusion

The cryptocurrencies are the economics of the future, and if you do not want to be left behind, join the wagon. It is one lucrative way to save and invest. But remember to invest wisely, keeping in mind that there are also downsides to cryptocurrency like uncertainty. But besides that, trade away!
By Sumeet Manhas
© 2019 Copyright Sumeet Manhas - All Rights Reserved
Disclaimer: The above is a matter of opinion provided for general information purposes only and is not intended as investment advice. Information and analysis above are derived from sources and utilising methods believed to be reliable, but we cannot accept responsibility for any losses you may incur as a result of this analysis. Individuals should consult with their personal financial advisors.
© 2005-2019 http://www.MarketOracle.co.uk - The Market Oracle is a FREE Daily Financial Markets Analysis & Forecasting online publication.

Only logged in users are allowed to post comments.
Register/ Log in