The AI Stocks Mega-trend - Moores Law is NOT Dead!
Stock-Markets
/
AI
Jun 16, 2020 - 02:38 PM GMT

The stock market is finally showing signs of heading for a significant correction after bull run that has seen AI sector stocks retrace virtually all of their corona crash, with the Dow closing sharply lower Thursday to 25,128 that looks like targeting a trend to 23,000, so apt timing for this my latest analysis that seeks to answer why the number one priority for investors should be to accumulate into AI mega-trend stocks, and why one should embrace plunges in the stock market as buying opportunities. Though the tendency to wait for corrections before climbing onboard the AI mega-trend could result in fundamental errors that investors could come to regret for decades to come which is the primary focus of this article that seeks clear away the fog of future uncertainty to map out a trend for AI stocks and to a lesser extent the general stock market indices over the next 15 years!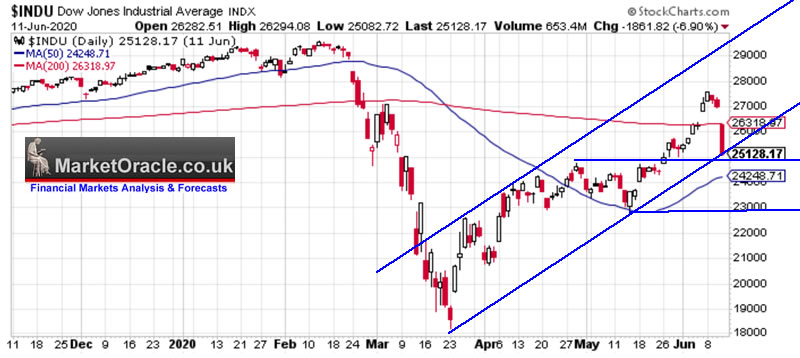 For investors to succeed in riding the AI gravy train then they need to have the mindset of always being ready to accumulate deviations against the bull market highs in a selection of AI stocks where my list of stocks has largely remained static for a good 5 years, and where from time to time technical analysis can help towards identifying buying levels that could be achieved during a correction from overbought states such as in my most recent technical buying levels update of late April (AI Mega-trend Stocks Buying Levels Q2 2020).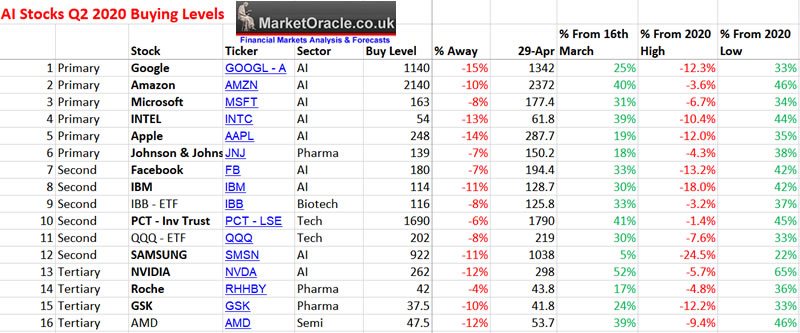 * Note above buying levels are based on Dow correcting down to 21,000 during May when currently Dow at best suggests a correction to 23,000, for instance this now translates into an achievable target for Google as more like $1330 than $1140.
However, as we take a plunge into a correction of sorts here's a reminder for why not to overly complicate things by getting sidetracked by the likes of politics, elections, economic fundamentals, earnings reports, the corona deaths panic lockdown's, even recessions. For why stock corrections, panic events, bear markets even the that worst collapse in modern economic history that we are still immersed in the midst of are not the time to waver and start second guessing ones holdings by selling out too early or failing to buy because AI stocks appear to be bucking the trend.
And for why when most of the worlds investors are gripped by FEAR and paralysis due to uncertainty such as when the worlds stock markets plunged off the edge of a cliff during March, instead such events are to be viewed as the mother of all buying opportunities as we saw AI sector stocks typically deviate by more than 1/3rd below their bull market highs.
Why Investors Should Buy Deviations against the Bull Market Highs
Who could have imagined that Google which was selling for over $1500 in January would be selling for near by $1000 Mid March! That I repeatedly warned was the mother of all buying opportunities far beyond anything anyone could have dreamed of as being convinced that the collapse in stock prices would prove TEMPORARY for AI sector stocks at least and which given the size of tech giants in terms of market cap, the likes of Google, Amazon, Apple, Facebook also implied that the general stock market indices should ALSO bottom BEFORE the end of March which was my view going into the March crash lows.
9th March 2020 - Coronavirus Dow Stocks Bear Market - March and April 2020 Trend Forecast
The bottom line is that the Stock market IS heading lower but that it will bottom WELL BEFORE we hear the worst of the Coronavirus Infections numbers in the news. Whilst the risks to the forecasts are to the downside, i.e. FLASH CRASH uncertainty.
This just acts to reinforce the primacy of the AI mega-trend and why every stock market panic sell off should be viewed as a buying opportunely as we trundle along to the inevitable point when some corporations start to merge AI algorithms with Quantum computers. So folks not only is the AI trend exponential there's also going to come a point when we see explosive change. Machine intelligence running on an Quantum Computer. When is that going to happen? I can guess at 2035? But it's just a guess, could be later or earlier. Anyway these two computing mega-trends are destined to converge and then explode!
So what am I doing?
I am scaling into purchasing AI stocks as and when they break their Q1 buying levels, with many having traded down to the levels and then bounced. Though this forecasts suggests that they are not done to the downside yet so several more bites at the AI cherry.
Again remember that I consider this Coronavirus stocks bear market to be TEMPORARY, especially for top AI stocks such as Google!
Without understanding the exponential nature of the AI mega-trend then I can well understand that it can be difficult for most to fully comprehend what is likely to unfold in terms stock market trends for the AI sector stocks as it could prompt the error of SELLING ones holdings on subsequent rally's so as to lock in paper profits of 30% or so off the March Lows on fears that the lows will once more soon be revisited.
12th March 2020 - UK and US Entering Coronavirus Pandemic Storm Stage Triggering Market Panic Drops
So once again batten down the hatches and try to look beyond the Coronavirus recession of 2020, to the sun lit uplands that the AI Mega-trend promises, where today we will once more see most of the top AI stocks trading at deep discounts to even their Q1 buying levels, let alone the crazy price highs of a few weeks ago. I for one will not be able to resist picking up more Google stock at prices well under $1200.
Understanding of the AI mega-trend continued to warn that the markets would bottom BEFORE the worst of the coronavirus death tolls materialised. So Mid March really was the mother of all buying opportunities where those who did not act to do so would soon regret not doing so! A mega-trend trend that I will attempt to map out in this article onto one single chart as far distant into the future that I can go, at so least for the next 10 years. so that my Patrons have some of the fog that is what we call the future dispersed for them to help avoid making mistakes such as not buying deviations against the bull market highs when what we have so far seen being nothing compared to that which is to come..
17th March 2020 - US and UK Coronavirus Containment Incompetence Resulting Catastrophic Trend Trajectories
The Dow crashing to 20,000 is a consequence of gross negligence in the handling of the Coronavirus pandemic!
Google closed at $1073 yesterday! What was I doing ? The same as I have been doing for the past 6 trading sessions BUYING AI stocks, for I continue to view this PANIC sell off as being TEMPORARY.
The bottom line is that unless the virus is such that a working vaccine is impossible, then the Coronavirus market panic of 2020 is TEMPORARY!
So if I expect the AI stocks to eventually trade back TO NEW ALL TIME HIGHS, and it does it matter how low they trade during this panic or whether one buys Google at $1200 or $1100 or $1050, as in the long-run it's not going to make that much difference, the main thing is to be INVESTED, and the Coronavirus despite the palpable FEAR it is generating for genuine reasons, is still giving ALL a golden opportunity to pick up stocks selling typically 1/3rd cheaper than a a few weeks ago.
In the meantime, with each passing days increasingly grim death statistics continue to expect increasing pessimism.
What would I Buy to today?
Google, Intel and IBM, and finally gain some exposure to AMD.
Of course there will be deviations in trend between individual stocks that comprise the AI sector and some will overshoot whilst others will under perform in reaction to individual successes and failures, nevertheless this article will attempt to map out the average trend for the AI stock sectors in response to key developments that I expect to unfold over at least the next 10-15 years.
So that investors have better certainty of what they should do when the next panic event happens.
30th March 2020 - US and UK Coronavirus Trend Trajectories vs Bear Market and AI Stocks Sector
So as I stated in my update of early March, yes ALL western nations are heading for SHARP economic slowdown and contraction starting Q1 and continuing into Q3. However I still view this as a V shaped short sharp shock as with each week and month of the lock down will result in ever increasing pent up demand to be unleashed once we start to return to normality which at a worse case scenario would be early 2021, but more likely during Q4 of 2020.
In terms of the prospects for the stock market trend then the extreme INFLATIONARY measures being deployed to keep economies alive during the lock down coupled with known prospects of first herd immunity and then treatments and finally vaccines, all of which show a clear path towards an end to the corona crisis. Then the stocks markets SHOULD be discounting this future reality for don't forget that no matter how bad things get over the next few weeks, the stock markets DISCOUNT THE FUTURE, so much of the bad news has already been discounted.
The bottom line remains, the Coronavirus continues to present a buying opportunities of life time in AI Mega-trend stocks, whilst it will clearly take some time for the general stock market indices to recover to anywhere near their all time highs. However, I would not be surprised to see financial press headlines in a few weeks time stating that the Amazon stock price just set a new record high with many of the other stocks on this list not far behind.
So I continue to view any market PANICS during April as BUYING OPPORTUNTIES. As I continue to view this coronavirus stocks bear market in AI stocks at least as being TEMPORARY! Which is being reflected in the likes of Amazon now just 11% away from their Q1 high. SO BUY FEAR! And given the current Coronavirus trend trajectory there's likely to be many more fear opportunities ahead against this we have investors increasingly starting to wake up and start buying AI stocks on this list which means don't waste time waiting for dips, scale in because the trend trajectory for most of this stocks on this list is towards new all time highs, this year!
Before we begin, we already inhabit a world dominated by super intelligence's, they are called corporations who have their own self interests that are usually contrary to those of humanity i.e. to maximise profits rather than protect the environment, it's just that they are increasingly going to become none biological super intelligence's so not capped by the limits of what a few hundred decision makers comprising 1350cc of grey matter each can deliver in terms of collective intelligence in the mobilisation of resources at their disposal.
The AI Mega-trend - Moores Law is NOT Dead!
For as long as I can remember the argument has been that Moores Law (doubling in cpu processing power every 2 years) was always just about to end due to the inability to shrink the cpu dies further and thus an end to exponential increase in processing power that is usually measured in cpu transistor count , I did not agree with this 5 years ago when I first started writing about the exponential AI mega-trend where to date it has not turned out to be true on either transistor count or the COMPUTE power basis which is what people should actually be focused upon, after all that is what one actually utilises COMPUTE POWER.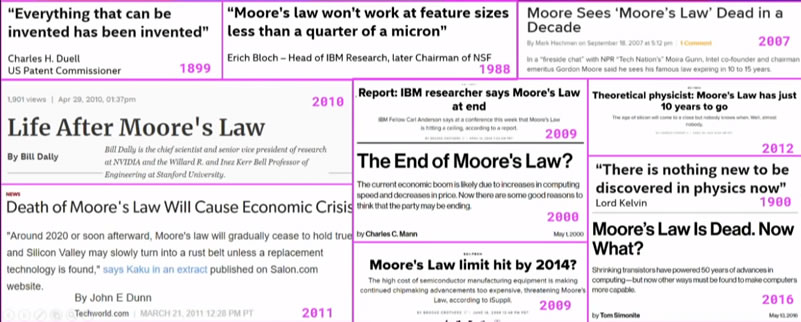 It just illustrates how worthless most of that which is written in the mainstream press tends to be. So NO Moores law was NOT dead 5 years ago and nor is it about to die anytime soon. That's before I have even taken account of processing power that Quantum computers promise to deliver in the distant future. Today I can buy a high end desktop processor with 40 billion transistors on it with the processing power roughly equivalent to a Mid 1990's super computer all in one CPU package! As INNOVATION continues to extend compute power into multi core processors, where once upon a time dual core processors where the innovation that answered the road block of increasing clock speeds when they reached the ghz frequencies, where top end processors for the past decade have found it difficult to sustain 5 ghz on CPU cores due to over heating issues.
But innovation is addressing this by limiting boosting to clock speeds on single cores and thus improve processing power by having more cores. and better die design and heat dissipation and of course smaller scale logic gates architecture as 22nm gave way to 14nm that is giving way to 7nm for AMD processors at least (Intel's finding it difficult to move from 14nm to 10nm) likely next year we will be seeing 5nm desktop processors. So we are not done with silicon just yet, as we will have 4nm, 3nm and eventually 1nm logic gate architecture to look forward to, which means cramming many times more transistors onto CPU dies for many years so say 4 years from now we can look forward to retail CPU packages with 100 billion+ transistors probably on at least the 3nm scale.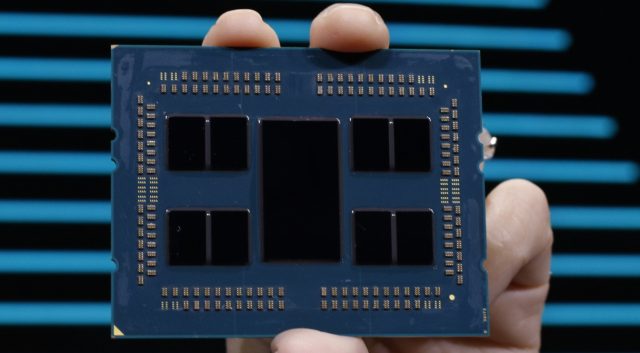 So please I don't want to hear any more about Moores law ending or has ended because it has NOT to date and as far as I can see it won't for the remainder of this decade at least and then we have the scope to go beyond silicon (Graphene).
And all of this is before we throw GPU's into the mix, parallel processing on a huge scale that forms the very basis of the compute power of today's Super Computers. Whilst NVIDIA was first off the block with what started off as gaming GPU's that became the mainstay of crypto miners. Today ALL of the cpu manufacturing giants recognise the significance and importance of GPU's and are thus busy designing their own GPU's to rival that of NVIDIA's, with a good chance that AMD is about to pip NVIDIA to the post later thus year with it's Big NAVI architecture. Which is why one should be invested in AMD AND NVDIA.
COMPUTE POWER is driving the AI Mega-trend as it allows for the time consuming nature of machine learning to take place, one of neural nets continuously adjusting weights to inputs to output ever more accurate models and predictions of the real word so that common applications such as self driving cars increasingly become manifest on our roads over the coming years.
This AI trend is exponential and on it's own would be enough to keep me invested in AI stocks but it merely marks the beginning of what is to come.
The whole of this extensive analysis that concludes in a detailed 15 year trend forecast for AI Stocks has first been made available to Patrons who support my work - Machine Intelligence Quantum AI Stocks Mega-Trend Forecast 2020 to 2035!
Why Investors Should Buy Deviations against the Bull Market Highs
The AI Mega-trend - Moores Law is NOT Dead!
QUANTUM COMPUTERS
The Quantum AI EXPLOSION!
Capitalising on the AI Mega-trend
AI Stocks Mega-trend
Formulating a AI Stocks Mega Trend Forecast
AI Stocks Mega-tend 15 Year Trend Forecast Conclusion
Dow Quick Technical Take
Getting Started with Machine Learning
Black Lives Matter Protests To trigger 2nd Covid-19 Wave?
So for immediate first access to ALL of my analysis and trend forecasts then do consider becoming a Patron by supporting my work for just $3 per month. https://www.patreon.com/Nadeem_Walayat.
Black Lives Matter Protests to Trigger US and UK 2nd Coronavirus Wave
The protesting and rioting of the past 2 weeks that has shown little signs of social distancing coupled with relaxation of lockdown's is likely to trigger a second wave of sorts that a few weeks down the road could result in a rising death tolls for both the US and UK.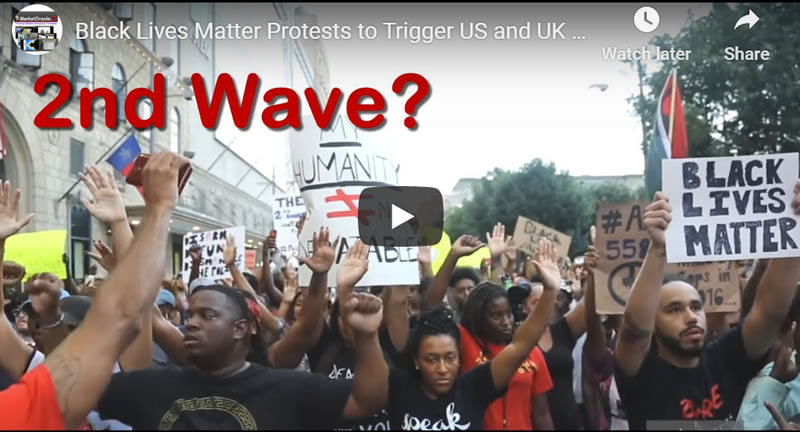 And ensure you are subscribed to my ALWAYS FREE newsletter for my next in-depth analysis.
Your analyst.
Nadeem Walayat
Copyright © 2005-2020 Marketoracle.co.uk (Market Oracle Ltd). All rights reserved.
Nadeem Walayat has over 30 years experience of trading derivatives, portfolio management and analysing the financial markets, including one of few who both anticipated and Beat the 1987 Crash. Nadeem's forward looking analysis focuses on UK inflation, economy, interest rates and housing market. He is the author of five ebook's in the The Inflation Mega-Trend and Stocks Stealth Bull Market series that can be downloaded for Free.

Nadeem is the Editor of The Market Oracle, a FREE Daily Financial Markets Analysis & Forecasting online publication that presents in-depth analysis from over 1000 experienced analysts on a range of views of the probable direction of the financial markets, thus enabling our readers to arrive at an informed opinion on future market direction. http://www.marketoracle.co.uk
Disclaimer: The above is a matter of opinion provided for general information purposes only and is not intended as investment advice. Information and analysis above are derived from sources and utilising methods believed to be reliable, but we cannot accept responsibility for any trading losses you may incur as a result of this analysis. Individuals should consult with their personal financial advisors before engaging in any trading activities.
© 2005-2022 http://www.MarketOracle.co.uk - The Market Oracle is a FREE Daily Financial Markets Analysis & Forecasting online publication.

Only logged in users are allowed to post comments.
Register/ Log in