How to Finance an Investment Property
Housing-Market
/
Buy to Let
Jul 30, 2020 - 01:28 PM GMT

If you have decided to invest in real estate, then you'll likely need to finance your new investment property.
Even if you have financed a personal property before, like your home, you'll discover that funding of an investment property is a bit different. Discussing your plans with a free online mortgage broker can help you better make sense of this process.

Finding the right financing option for you and your property doesn't have to be as overwhelming as it may first appear. There are a lot of things you can do to make the process easier on yourself. If you want to learn more about how to finance an investment property, continue reading.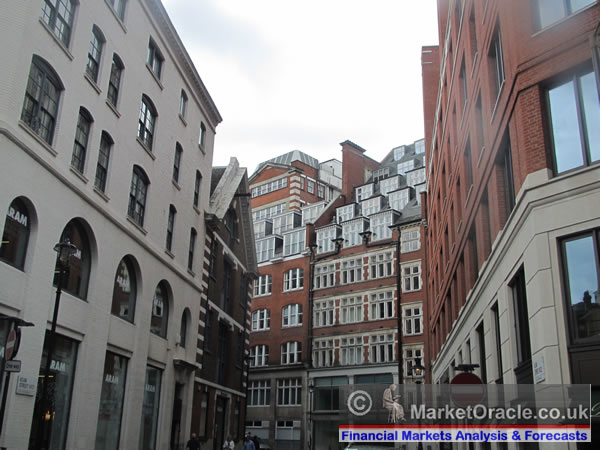 How Is an Investment Property Different Than Other Types of Real Estate?
There are three main types of Real Estate:
Primary residences
Second homes
Investment properties
While there are a lot of similarities between primary homes and second homes when it comes to the financing process, investment properties are a bit different.

Your primary residence is the home that you and your family live in the majority of the time. A second home, on the other hand, is the home you may live at for part of the year, but not as much as your primary home. The most significant similarity here is that, at some point, you live at these properties personally.

An investment property, however, is a property you own but do not ever plan on living in. Instead of using this property as a place of personal residence, you instead use it to make a steady income.
Why Is it Harder to Finance an Investment Property?
It is never especially easy to finance any type of real estate. However, financing your primary residence or a second home can be much simpler than the funding of an investment property.

The main reason for this is the risk that a lender must take to help you finance your property. Simply put, borrowers are far less likely to skip payments on the home they live in than on a property they don't.
How to Make Yourself More Attractive to Lenders
Although challenging, getting financing on an investment property is entirely possible with a little effort. Here are some of the things that a potential lender will take into consideration:
Your FICO Score
The very first thing a lender is going to check is your FICO credit score, so you will want to make sure that you're in good standing before you even apply for financing. The higher the score, the more power you will have to compare mortgage rates from multiple vendors.

If your FICO score is under 700, then you'll likely run into some difficulties trying to secure financing. Generally speaking, lenders are willing to work with clients who have a FICO credit score above 740 and will offer the best interest rates to clients with a score above 760.
You Debt Vs. Your Income
While your income and your debt might get ignored by some lenders, it's still beneficial to make sure you're in good standing if you want to have your choice of financing.

What you want to make sure of is that the debt payments you are required to make every month are only a small percent of the income you bring in. The lower this percent is, the more likely a lender will be to help you finance an investment property.
Your Liquid Reserves
To even be considered for investment property financing, lenders will want to see that you have plenty of money in the form of liquid reserves.

While some lenders will require a more significant amount of liquid reserves than others, you can best prepare yourself by ensuring that you have at the very least three or more months' worth of reserves for your lender to take into consideration.
How to Finance Your Investment Property
Now that you know what lenders will be looking at, let's get into the ways you can go about financing your investment property.
Get a Conventional Mortgage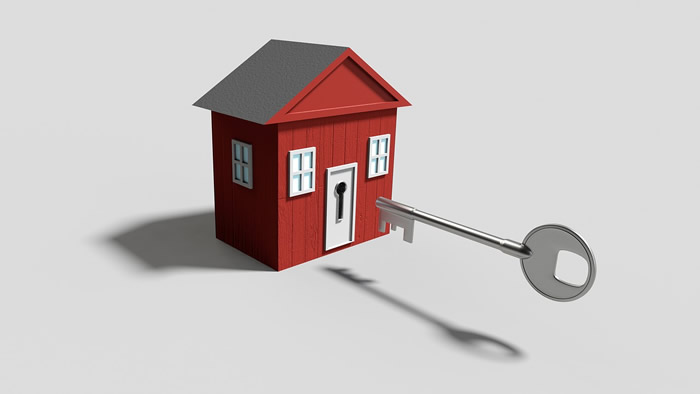 If you, as a borrower, have made yourself attractive to lenders and can exceed the minimum requirements for financing, then Fannie Mae or Freddie Mac will mortgage the property. Both of these agencies offer conventional mortgages.

Once the financing is approved, the agency will determine your down payment by reviewing your FICO score as well as your debt to income ratio and the amount of money in liquid reserves.

If you choose to finance an investment property through a conventional mortgage, be aware that this type of loan typically has a higher interest rate than you are used to with primary residence or vacation home loans.

You probably won't get approved for a conventional mortgage if you have any late or missed payments, foreclosures, or other delinquent marks on your credit report.
Finance through House Hacking
The practice of "house hacking" refers to purchasing a multi-unit investment property, residing in one of the units yourself, and then renting out all of the other units. While the multi-unit building is indeed an investment property, your living there also makes it a primary residence.

Like we mentioned earlier, financing a primary residence is much easier than the funding of an investment property alone. Typically speaking, you won't need as high of a FICO score and will deal with less strict requirements when you work with potential lenders.

A mortgage on a primary residence generally only requires a 20% down payment at the very most, so this method of financing through house hacking is a great option if you don't have a lot of cash to put down right now.

If you get financing on your investment property this way, you are bound to live in one of the units for at least a year.
Choose a Lender Who Specializes in Investment or Commercial Properties
Instead of going to a general lender, you can benefit from choosing one who deals exclusively with investors of real estate. These types of lenders will typically offer a longer-term loan, but they won't put as much importance on your debt to income ratio.

If you have had trouble getting approved for a conventional mortgage, then working with a commercial or investment lender is probably a safer bet for you. All you need to worry about when getting approved for this type of financing is your FICO score and the ability to make loan payments on time.

It is essential to consider, however, that this type of financing usually comes along with higher interest rates than the conventional alternative.

You may also find it harder to get approved with these types of lenders if you are purchasing your very first investment property. Because they specialize in this type of financing, commercial lenders typically want to work with investors who have a lot of real estate investment experience under their belts.
Finance your Vacation Home
Financing a vacation home or second home requires less of a down payment than investment property financing. Instead of a 15%-20% down payment, anyone financing a second home will likely only have to put down 10%.

Second homes can sometimes be considered investment properties when the owner rents out the house when they aren't using it themselves. However, the following guidelines must be met:
You must live in the home for at least a part of the year
The property is a single-family home
The home is safe to use year-round
The borrower is the sole owner of the home
No property manager is used to find renters
Finance through a Hard Money Lender
While working with a hard money lender is best suited as a short-term solution, it is still worth mentioning as a possible way to finance an investment property. However, please note that you are better off with a more permanent solution such as commercial investment, conventional mortgages, and house hacking if you want to finance your property for an extended time.

A hard money lender will offer you a shorter-term agreement for financing at a very high-interest rate. While we typically recommend against this type of funding, it may make sense if you plan on selling your investment property very soon after purchasing it.
How to Make Your Financing an Investment Property Quick and Painless
If you want to get through the financing process with as little time and stress as possible, here are a few final tips to consider before you begin searching for the right lender.
Don't Rule Out Small Lenders
While your first instinct may be to apply for financing through a large and reputable lending agency, you may have just as much - if not better- luck by applying with a small bank or your local credit union.

One of the benefits here would be that the banks in your area are very experienced with local and specific real estate trends, making them a knowledgeable lender who can offer a more personalized financing experience.
Get Your Documentation Ready Ahead of Time
It is straightforward to put off tedious work until the last possible minute, but you should avoid this at all costs when searching for investment property financing.

You will likely be surprised by the amount of documentation a lender will require even just during the application process. If you want to apply quickly and without a headache, gather all of the proper paperwork and information before you even begin applying.

Typically, you are going to want to have your tax return documents, employer contact information, a signed purchase agreement, and your W-2s at a bare minimum when you first approach a lender.
Be a Responsive Borrower
During the application process and after, it is far from uncommon that your potential lender will have questions for you. This can lengthen the amount of time it takes to get financing, which can be stressful if you need to close as quickly as possible.

To make this situation better, always be sure to reply to the lender immediately. Not only will this speed along the process, but it makes the lender take you more seriously when they are trying to decide whether to fund you or not.
In Summary
We hope that this guide helped you better understand exactly how to finance an investment property.
While the process can be more complex and challenging than conventional financing, following all of the advice provided here will make it possible and even easy to find the funding that is right for you.
By Sumeet Manhas
© 2020 Copyright Sumeet Manhas - All Rights Reserved
Disclaimer: The above is a matter of opinion provided for general information purposes only and is not intended as investment advice. Information and analysis above are derived from sources and utilising methods believed to be reliable, but we cannot accept responsibility for any losses you may incur as a result of this analysis. Individuals should consult with their personal financial advisors.
© 2005-2019 http://www.MarketOracle.co.uk - The Market Oracle is a FREE Daily Financial Markets Analysis & Forecasting online publication.

Only logged in users are allowed to post comments.
Register/ Log in