How to Avoid Currency Exchange Risk during COVID
Currencies
/
Forex Trading
Sep 21, 2020 - 09:31 AM GMT

It's no secret that the COVID-19 pandemic has caused dramatic fluctuations in currency exchange rates. The impacts were so intense in March and April when many countries imposed strict guidelines to avert the virus's spread, affecting the global economy.
COVID-19 exposed many international businesses to currency exchange risk. However, it helped companies realize the need to manage the risks. So, there's no other perfect time to build currency exchange policies for your business, if not now.
In this guide, we look at the tips that can help you avoid currency exchange risks during the pandemic. You'll also learn the benefits of managing the risks. Keep reading!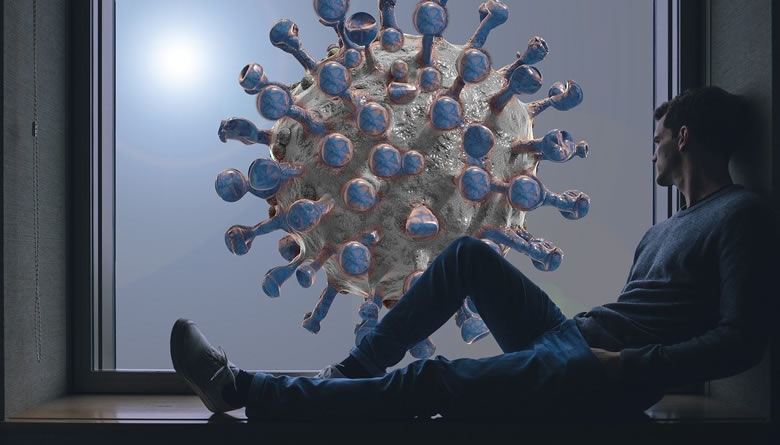 Why You Need to Manage Currency Exchange Risks
Factors such as interest rates, inflation, and economic stability can influence a country's currency value. The truth is, you cannot control these factors, and they can cause the exchange rates to change at any time. So, you have to prepare for associated risks.
Without proper management strategies for foreign exchange risks, your business can suffer multiple losses when the exchange rates fluctuate drastically. Unfortunately, that's what happened to many companies during the COVID-19 pandemic.
So, what are the benefits of managing currency exchange risks? Here are the four key advantages of currency exchange risk management in your business.
Protection of Cash-Flow Margins: You can lock in an exchange rate in advance to help you determine your products and services' prices. As a result, the accuracy of cash-flow forecasts in your business will improve significantly.
Improves Financial Budgeting: Budgeting revenues and upfront costs in foreign currencies can be quite tricky since exchange rates fluctuate. The good news is that you can secure an exchange rate to improve budgeting.
Increases Borrowing Capacity: By managing currency exchange risks, you can quickly gain access to other opportunities since your borrowing isn't constricted. You can retain more liquidity in the business and look for other contracts.
Improves Balance Sheet Management: By managing currency exchange risks correctly, you can quickly understand how fluctuations in exchange rates can affect your cash-flow and balance sheets.
5 Ways to Avoid Currency Exchange Risks during COVID-19
Every business is vulnerable to currency exchange risks. However, the risk impacts tend to vary depending on a business' level of preparedness. One best way to prepare is by booking the best currency exchange rate in Vancouver.
Here are the other ways to manage currency exchange risks in your business.
Measure Your Level of Exposure to Currency Exchange Risks
Failing to manage currency exchange risks can affect operations in your business. That is why you should first determine your business' level of exposure to currency exchange risks. However, different companies have different exposure to foreign exchange risks.
You can start by evaluating the risks before closing a deal and the actual risks involved after completing the transaction. By having an idea of the pre- and post-transaction risks in your business, you can quickly develop measures for managing the risks.
Thankfully, transaction risks are easy to measure and manage. That's because they usually occur between the time you commit to a contract, and the time cash begins to flow. You can hedge transaction risks using financial instruments, like FX forwards.
Hedge the Currency Exchange Risks in Your Business
As mentioned, you can hedge the transaction risks in your business using currency or FX forwards. So, how do these financial instruments function? You can use a forward contract to lock a currency exchange rate agreed upon for future transactions.
If you expect the currency exchange rates to fluctuate considerably, you can lock a rate for a particular duration so that it doesn't change. However, this plan comes with a few limitations. For instance, failure to complete locked transactions can result in penalties.
Once you sign a forward contract, a foreign exchange provider becomes obligated to buy the foreign currency on the agreed date. Also, you are obligated to provide the foreign currency on that date. Failure to fulfill the agreement will attract penalties.
Take Full Advantage of the FX Options
With an FX option, you don't commit to sell or buy foreign currency on a specific date. Instead, you'll have the right to exchange the money using a rate guaranteed in the contract. In other words, you are not obligated to buy or sell foreign currency.
One good thing about FX options is that they are highly flexible. They will protect your business against currency exchange risks and retain the possibility of making profits from favorable exchange rates. So, you'll be gaining from the plan twice.
However, you have to pay an upfront premium to buy the FX option contract. The good news is, many financial institutions have several hedging instruments with the purchase and sales options, like FX collars. Some of these options don't need initial cash outlays.
Create a Foreign Exchange Policy for Your Business
Once you've understood all the foreign exchange solutions, you need to develop a foreign exchange policy. If you already have one for your business, consider updating it. By doing so, you'll protect your business from the currency exchange risks.
Note that the foreign exchange policy should factor in the key metrics, such as assets value, cash flow, EBITDA, and debts. Besides, it should also incorporate your business' risk tolerance. Your financial institution can help you build an FX policy.
Look for a Foreign Exchange Facility Guarantee (FXG)
Another financial instrument that can protect your business from the currency exchange risks is the FXG. It allows your company to mitigate the risks without necessarily locking up business capital. So, you need to find a financial institution with favorable FXG deals.
The good news is that you can use FXG to bypass the need for collateral in FX forward contracts. Before COVID-19, it was the rule of thumb to pay 10 percent of your overall contract amount as collateral. Thankfully, you can use FXG to bypass that.
Final Words
Every business has unique currency flows, assets, and liabilities. So, it's essential to understand how cash flows in your business to avoid currency exchange risks during COVID. Or else, the fluctuations in foreign exchange rates may affect operations in your business. Note that it is not always easy to decide whether to hedge or not.
By Travis Bard
© 2020 Copyright Travis Bard - All Rights Reserved Disclaimer: The above is a matter of opinion provided for general information purposes only and is not intended as investment advice. Information and analysis above are derived from sources and utilising methods believed to be reliable, but we cannot accept responsibility for any losses you may incur as a result of this analysis. Individuals should consult with their personal financial advisors.
© 2005-2019 http://www.MarketOracle.co.uk - The Market Oracle is a FREE Daily Financial Markets Analysis & Forecasting online publication.

Only logged in users are allowed to post comments.
Register/ Log in