SILO Stock The Most Undervalued Play In Psychedelic
Companies
/
BioTech
Dec 16, 2020 - 03:08 PM GMT

Psychedelics has become a hot topic among the investing community. They've been around for some time, and for the most part, these party favors found in dorm rooms are looked at in a negative connotation.
But what if I told you that psychedelics could be the answer to some of the most difficult-to-treat medical conditions.
I know it sounds strange, but oftentimes, there's therapeutic benefit found in the strangest things, and believe it or not, psychedelics have been used as a medicine for hundreds of years.
No, you're not going to go to the doctor with a flu and be prescribed psilocybin or LSD, but medicine men among various cultures, including Native Americans, have used these mind-altering compounds as an option for the treatment of various ailments. So, psychedelics as a medicine aren't anything new.
Today, there are a handful of biotech companies looking to take our understanding of how psychedelics can improve things like cognition in Alzheimer's and Parkinson's disease patients, frame of thought in depression patients, and ability to live a relatively normal life in PTSD patients.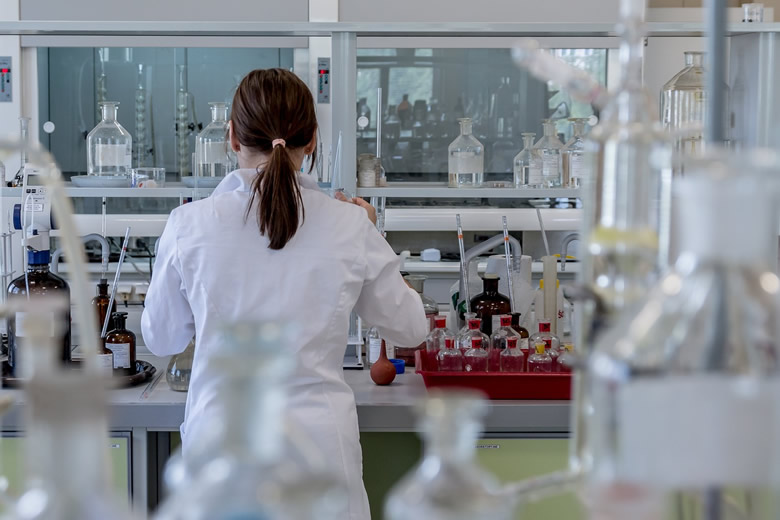 Ultimately, there are several ailments that compounds like psilocybin, LSD, and MDMA may provide the answer for.
Of course, medicine is big business. So, should these psychedelic therapies prove effective, they'll come with the potential to produce tremendous profitability for the companies that develop them. As such, investor interest surrounding this concept has been ramping up in recent years.
With only a handful of biotechs studying psychedelics as a therapeutic option, and investor demand running high in the space, it's not surprising that the vast majority of companies focused on this compelling science are overvalued on Wall Street.
Nonetheless, there's one company in the space that has a clear and overwhelming undervaluation that I believe represents a tremendous opportunity for investors.
That company is Silo Pharma (OTCQB: SILO).
Skip to What You Want to Read
(Links below will jump to headings in the article. This section is required for formatting on the publication the article was written for.)
SILO Is Tapping Into Massive Markets
Silo Pharma's Closest Comp Climbed Over 700% This Year
What Is Silo Pharma?
Silo Pharma is a clinical-stage biotechnology company that's focused on the use of psychedelics as a treatment option for some of the world's most debilitating psychological conditions.
The company is working on putting together a Scientific Advisory Board like nothing else seen in a publicly traded company. However, a Scientific Advisory Board means nothing if you're not in the process of developing something meaningful.
Recently Silo Pharma announced that it would be hitting the clinic for a Phase 2B clinical study. In particular, the study is designed to examine the effects of repeated low doses of psilocybin and LSD on cognitive and emotional dysfunction in Parkinson's disease.
Importantly, SILO won't have to foot the bill on this one by themselves. In fact, this is an investigator-sponsored study, with Dr. Kim Kuypers, Associate Professor of the Department of Neurology and Psychopharmacology at Maastricht University, will act as the Investigator Sponsor of the Phase 2B clinical study.
The company is also researching ways to treat conditions like fibromyalgia and general anxiety disorder (GAD) using psychedelic therapies. For more information on Silo Pharma, click here.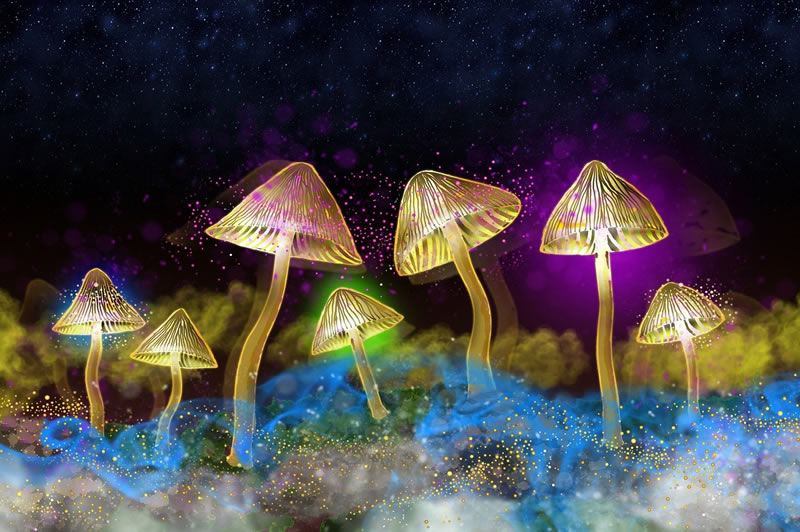 What Is Psilocybin?
Psilocybin is the active ingredient found in magic mushrooms and one of the most important compounds being addressed by Silo Pharma. Used by medicine men for hundreds of years, there is plenty of literature that backs psilocybin up as a potential treatment for psychiatric disorders, personal and spiritual development, and creative enhancement.
More recently, the compound has been the subject of several clinical studies, which have only served to prove that old-school medicine men from lesser-developed cultures are onto something here.
SILO Is Tapping Into Massive Markets
Should Silo Pharma be successful in proving that psychedelic compounds are an effective treatment for the ailments it's targeting, it will tap into massive markets. Just take a look below:
Parkinson's Disease. By 2025, it is expected that the Parkinson's disease treatment market will grow to be worth about $6 billion annually.
Fibromyalgia. Fibromyalgia treatments are expected to drive more than $3.6 billion in revenue for the companies that provide them by the year 2026.
GAD. Finally, the GAD market is expected to grow to be worth $7.5 billion by 2023.
Keep in mind, when we talk about SILO, we're talking about a stock with a market cap of just $35 million! Should the company tap into any of these markets, even in a very small way, it would be enough to generate significant revenue.
Silo Pharma's Closest Comp Climbed Over 700% This Year
With a title like, "SILO Stock: The Most Undervalued Play In Psychedelics," it's only fitting that I point to the extreme undervaluation of the stock out here.
To get a feel for just how undervalued the stock is, all you need to do is look at its closest comparable stock, Mind Medicine (OTC: MMEDF). Like Silo Pharma, Mind Medicine is currently in Phase 2 development of psychedelics as a therapeutic option.
In particular, the company is assessing small doses of LSD as a potential option for patients with anxiety, and producing promising results in the process. However, the stock has already caught the attention of investors, and the potential for a dramatic run in any near-term has largely come and gone.
In fact, this year alone, MMEDF has climbed by more than 700%. Today, the company is worth more than $900 million. That's right, this Phase 2 clinical-stage biotech is closing in on a billion dollar valuation.
At the same time, Silo Pharma is sitting on the same stage, but due to the fact that it's not in the spotlight, remains overwhelmingly undervalued. While MMEDF trades with a market cap over $900 million, SILO stock trades with a market cap of just $35 million.
What's Next for SILO?
Moving forward, Silo Pharma is one to watch closely. First and foremost, the Phase 2B clinical study that's just around the corner will likely act as a major catalyst. With plenty of literature suggesting strong potential efficacy of psychedelics among the Parkinson's disease patient population, there's a high probability of success.
Should the study be successful, it will set the stage for tremendous growth ahead. After all, should the study go well, the company will likely move into late-stage development, garnering the attention of investors and leading to a potential run the likes of what we saw from MMEDF so far this year.
Final Thoughts
The bottom line here is simple. Psychedelics are far more than recreational drugs. Throughout history, they have been used to address some of the most debilitating conditions by medicine men around the world. Today, the scientific community is catching onto the potential power of these compounds.
At the moment, there are only a few companies assessing these compounds, with the vast majority of them being heavily overvalued. However, SILO seems to be the one play in the space that's heavily undervalued, creating the potential for dramatic gains ahead.
This is a paid advertisement. The views expressed above are those of the author. Silo Pharma played no role in the development or editing of this article.
By Joshua Rodriguez
© 2020 Copyright Joshua Rodriguez - All Rights Reserved
Disclaimer: The above is a matter of opinion provided for general information purposes only and is not intended as investment advice. Information and analysis above are derived from sources and utilising methods believed to be reliable, but we cannot accept responsibility for any losses you may incur as a result of this analysis. Individuals should consult with their personal financial advisors.
© 2005-2019 http://www.MarketOracle.co.uk - The Market Oracle is a FREE Daily Financial Markets Analysis & Forecasting online publication.

Only logged in users are allowed to post comments.
Register/ Log in