Beginners Guide To Google AdWords - The Agents of Change
Companies
/
Google
Dec 27, 2020 - 05:32 PM GMT

Seeking online approvals can be the most challenging course that any brand has to follow during its initial years. And that's why digital media marketing services extend several assisting tools for brands to gain online recognition and new business. One popular channel is Google Ads (formerly Google AdWords). However, there has been some debate around how Google Ads doesn't always generate a strong ROI, and hence there is absolutely no point in getting involved as it will zap your budget. But you should know the problem generally doesn't lie with Google Ads itself, but more with the campaign strategy employed.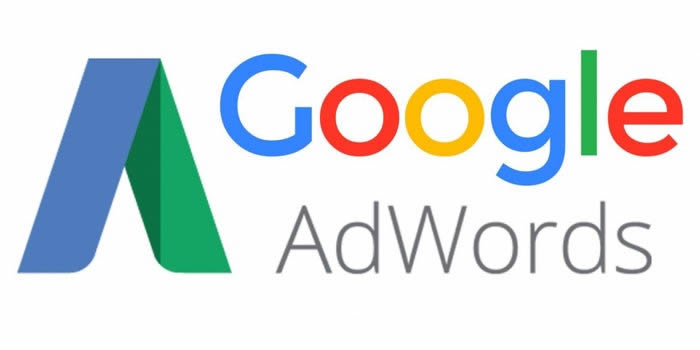 Google Ads: An online marketing weapon
You know what's the best thing about online advertising: it is open to quick experiments and significant changes. Your ad agency can track down multiple advertising methods and have them air simultaneously. Now, in a traditional advertising campaign, no one can access such information. Still, when it comes to online advertising, you can check every single response to your ads, including clicks and conversions, to ascertain each channel's value to your business.
These reports can help your agency strike out the methods that don't work or backlash and double up the work strategies. Operating an online business comes with it's unique challenges, but running it through the ups and downs of you, the digital media could be excruciating. Thus, leveraging highly scalable platforms to reach your target audience is essential to your business gaining market share.
So, let's check how Google Ads management can be used in your favour to flush in your brand with potential buyers and drive company revenues. Here's the complete guide to your Google Ads journey.
Step 1: Apply conversion tracking techniques
Conversion tracking is a crucial element in understanding how your Google Ads campaigns are performing. For the non-technical gentry out there, conversion tracking involves installing a piece of Javascript on your website that triggers each time a key action takes place. The conversion action is defined by the advertiser buy typically includes measuring e-commerce transactions, enquiry form submissions and call tracking events.
Each time the event fires, a conversion will be attributed towards your Google Ads account and be visible on a campaign, ad-group, keyword, geo and demographic level. This insight will enable you to ascertain how each of your campaigns or products are performing towards your overall business objectives.
Implementing conversion tracking tends to be an easy process if you have experience in the field in relation to the initial deployment and configuration of the events. However, for those who are less tech-savvy, it's best to lean on the experience of Google Ads agencies who can guide you through the process.
The steps involved typically include the following:
● Generate the Google Ads event tracking code and place this on your site via Google Tag Manager.
● Setup your individual goals within Google Analytics. This will depend on the nature of your business but common goals include tracking destination URLs or event actions such as call tracking.
● Subsequently, you will have the Goal description option, where you will have to describe your goal's name and type.
● After that, you will find the Goal details option, where you can fill in where your goal should be displayed. For instance, if you want your goal to be at the sign-up location, fill that there.
● Direct yourself back to your Google Ads account and import your newly created goals from Google Analytics to Google Ads. You can do this by selecting tools > conversions > import.
● Lastly, you will need to configure your individual goals to ensure they match the data you're looking for. Some options here include measuring unique or total conversion events, and choosing an appropriate conversion attribution model such as last-click and time-decay.
Step 2: Identify the type of Google Ads campaign your business needs
There are various campaign types within the Google Ads ecosystem, each suited towards particular campaign goals and budgets. These include Google Search, Display, Gmail, YouTube, and the most recent addition, Discovery. Every campaign type has it's pros and cons, so you really need to map out your strategy to determine the best ways to reach your audience. The starting point for any advertising should be 'Google Search', as this allows you to reach those users' activity searching for your products or services. Depending on your budget, this can be supplemented with well targeting display campaigns across the Google Display Network, which offers huge reach at a low cost.
Here is one of our main tips to avoid when creating new search campaigns:
● Many businesses have their campaign setting set to 'Search with display select.'
● You might think that what exactly is wrong with the above setting. But you should know that 'Search with display select' and 'Search network only' are two entirely different advertising concepts.
● Google suggests 'Search with display select' because it attracts a wider variety of ad units, exposure, and of course, spend.
● However, the quality of traffic and overall performance are comparably lower than 'Search network only.'
● This option might target a lot of audiences, but it does not necessarily target the ones that are qualified or hold any purchasing potential.
● Plus, there is no point in wasting money targeting audiences that have no interest in your offering.
● This option will save you both time and money.
Step 3: Choose the right keywords
The success or failure behind many Google Ads campaigns lie with the keyword strategy. Choosing the wrong mix of keywords will set you up for immediate failure. Those who invest more time during the initial planning phase by identifying the most relevant keywords generally prosper.
There are three main keyword types to consider being; exact match, broad match and phrase match keywords. A good starting point would be utilising keyword research software such as Google keyword planner.
Once you've entered some relevant keywords, Google's algorithm will return data relating monthly volumes, CPC's and competitiveness for the keywords you entered. Additionally, the system will provide a number of related keywords that you can use. Populate all the data within a spreadsheet and add the most relevant keywords ones to your campaigns.
Make a habit of applying more focus to exact match keywords, as doing so will allow you to best reach your target audience. This approach can be supplemented with broad match keyword types to drive more volume but make sure these are supported with negative keywords to minimise wastage spend.
Step 4: Don't overlook your landing pages
A landing page is a page where users are directed to after clicking your advert. Typically, people send out their users to the homepage of their websites, which is not wrong, but it is not completely right either.
It's worthwhile investing a sufficient amount of time into your landing pages as these play a crucial role behind successful PPC campaigns. More geared towards lead-generation over e-commerce, landing pages allow you to structure pages in a way that allows for clear messaging and multiple call-to-actions, without disrupting any of your SEO work. A well devised landing page will always generate higher conversion rates and lower lead-costs, compared to driving users to a particular page on your main website. So, it's definitely worth your time and effort to get this stage of the process spot on.
Here are some useful tips:
● Direct consumers to the page that relates to the ad they clicked on. This is really important to ensure there's relevancy between the search term and destination page.
● For example, if that particular user clicked the ad for car type repairs, direct them to the page that actually talks about car tyre repairs.
● Ensure your landing page is fully responsive and renders across all smartphones. This is particularly important given the continued consumption on mobile devices.
● Try to employ a 'less is more' approach with clear and punchy content.
● Always include multiple call-to-actions where possible and give the consumer options as to how they can convert (i.e. contact form, booking form, prominent telephone number).
● If possible, include an incentive to encourage consumers to convert on the page. This may be in the form of a free trial, free consultation or time-based promotion that drives urgency.
The above should form a good starting point for your Google Ads venture. Make sure you identify clear and attainable goals from the outset and work towards these through the makeup of your Google Ads campaigns.
By Sumeet Manhas
© 2020 Copyright Sumeet Manhas - All Rights Reserved
Disclaimer: The above is a matter of opinion provided for general information purposes only and is not intended as investment advice. Information and analysis above are derived from sources and utilising methods believed to be reliable, but we cannot accept responsibility for any losses you may incur as a result of this analysis. Individuals should consult with their personal financial advisors.
© 2005-2019 http://www.MarketOracle.co.uk - The Market Oracle is a FREE Daily Financial Markets Analysis & Forecasting online publication.

Only logged in users are allowed to post comments.
Register/ Log in