Category: Mergers & Acquisitions
The analysis published under this category are as follows.

Tuesday, August 31, 2010

Merger mania is definitely back in the Tech sector. HP (HPQ) and Dell (DELL) are still seriously locking horns over 3PAR (as of this writing.) Intel's (INTC) acquiring Infineon's wireless business for about $1.4 billion in cash, less than two weeks after saying it would buy McAfee. However, the more intriguing story (or rumor) is when TechCrunch broke the news Sunday night that Cisco (CSCO) has made an offer to acquire Skype before they complete their IPO.
Read full article...

Read full article...
---

Tuesday, August 31, 2010

Martin Hutchinson writes: With its $39 billion hostile bid for Canada's Potash Corp. (NYSE: POT), mining giant BHP Billiton Ltd. (NYSE ADR: BHP) capped an active August in the mergers-and-acquisitions market.
With the moribund growth prospects of the U.S. economy, there would seem to be no great urgency for companies to go on an M&A spree, yet the total value of announced buyout deals for August alone has topped $175 billion.
Read full article...

Read full article...
---

Friday, August 27, 2010

Jeff Manera writes: The markets have been taking a beating over the past few weeks. Plunging existing home sales, disappointing jobless claims and weak manufacturing activity numbers are to blame.
Read full article...

Read full article...
---

Tuesday, August 24, 2010

Don Miller writes: Global mergers and acquisitions (M&A) activity is at its highest level since late 2009, providing a glimmer of hope to investors struggling to decipher stock and bond markets roiled by a weakening U.S. economy.
Global takeovers announced so far this year have totaled $1.29 trillion, up 23% from the same time last year, according to Bloomberg News.
Read full article...

Read full article...
---

Sunday, August 22, 2010

With Merger and Acquisition really picking up steam in the last month, the question arises whether private equity will be able to complete a major move in the remainder of 2010. This past week Intel acquired software security firm McAfee for $7.7 billion in an all cash deal and the prior week BHP offered $40 Billion to take over Potash Corp. from shareholders.
Read full article...

Read full article...
---

Wednesday, August 18, 2010

The longer HP languishes at the $41 a share level, the more likely the company will become a takeover target. Well, the fact that HP currently doesn`t have a CEO, and the fact that they are dirt cheap with regards to stock price to book value makes them vulnerable.
After all, when HP is trading at $55 a share, and any takeover requires a hefty premium of at least 20% to actually get a non-hostile bid to be accepted by the board and shareholders, this becomes a huge roadblock to a M&A deal being completed successfully.
Read full article...

Read full article...
---

Wednesday, March 03, 2010

Martin Hutchinson writes: To inattentive observers, the recent announcement that the British insurance company Prudential PLC (NYSE ADR: PUK) would pay $35.5 billion for American International Group Inc.'s (NYSE: AIG) Asian insurance operation, AIA, might seem like just another belated expansion of the old British Empire - a strange contrast to the sale of the premier British chocolate company Cadbury PLC (NYSE ADR: CBY) to Kraft Foods Inc. (NYSE: KFT) last month.
Read full article...

Read full article...
---

Wednesday, January 28, 2009

Nilus Mattive writes: I can't believe how quickly things are changing in these markets! One trading day after I sent out my latest issue of Dividend Superstars , two firms that are widely held by investors announced both merger news and dividend policy changes.
I've covered both of these companies in past Money and Markets issues, too. So today I want to do something a little different, and give you my thoughts on this news.
Read full article...

Read full article...
---

Thursday, September 18, 2008

In a morning press statement Lloyds TSB confirmed its accepted bid for Halifax Bank of Scotland (HBOS) formerly Britain's biggest mortgage bank for £12 billion ($21 billion) or £2.32 pence per share in a all stock deal, following yesterday morning near collapse in the share price of HBOS which had witnessed a sustained
assault by hedge fund speculators
over 3 days that had wiped out more than 66% of the banks value from £2.85 last Friday to just 90p Wednesday morning, following on from the weekends Lehman's bankruptcy and AIG nationalisation.
Read full article...

Read full article...
---

Thursday, July 17, 2008
Darren Cook, mortgage expert at Moneyfacts.co.uk, comments: "The merger of these two high street names will likely briefly bring increased confidence to the industry. However, it will also bring further reduction in consumer choice, which is already under pressure and has seen significant reductions, particularly in the mortgage market.
Read full article...

Read full article...
---

Friday, May 30, 2008

Investors who wish to beat the market often look for value in picking stocks. Hewlett-Packard's (HP) acquisition of EDS (EDS) presents an opportunity to examine the large IT Services Provides. The move by HP doubles their market share in the global Information Technology Services market. Further, IBM's recent success stems primarily from the growth in its services business. Mark Hurd, HP's CEO, is trying to follow the IBM business model where services are the driver for growth.
Read full article...

Read full article...
---

Monday, May 05, 2008
Microsoft Corp. ( MSFT ) last Saturday yanked its $44.6 billion bid for struggling Internet-search pioneer Yahoo! Inc. ( YHOO ) after the two companies were unable to come to terms over the buyout price.
In a statement, the software giant said it failed to win over Yahoo's board of directors - even after boosting its bid by $5 billion. To move forward from here would require a shift into hostile mode, Microsoft said, a time-consuming and uncertainty filled process that would make Yahoo "undesirable as an acquisition candidate."
Read full article...

Read full article...
---

Sunday, July 22, 2007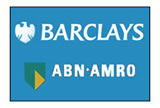 Barclays revealed earlier today that it was seeking to issue new shares to China and Singapore state investors worth £10 billion in cash, so as to enable Barclays to increase its offer for the dutch bank ABN Amro and thus beating the rival bid lead by RBS Bank.
Read full article...

Read full article...
---