Analysis Topic: Commodity Markets - Metals, Softs & Oils
The analysis published under this topic are as follows.

Wednesday, October 21, 2020
The Copper/Gold ratio is saying something. That something is that a cyclical, pro-inflation and thus pro-economic reflation metal shown earlier, remaining nominally positive on a down market day has, in relation to gold, taken out two important moving averages (daily SMA 50 & SMA 200) and is currently riding the short-term EMA 20 upward. RSI and MACD are positive.
Copper: Pro-cyclical inflation, pro-reflation, pro-economy.
Gold: Counter-cyclical, monetary, with inflationary utility.
Given the right circumstances (like desperate monetary and fiscal policy), which are in play on the wider macro, gold will probably do quite well moving forward. But maybe – for a while – not as well as some commodities if the Copper/Gold ratio really is up to something positive here.
Read full article...

Read full article...
---

Wednesday, October 21, 2020
Inflation is back. OK, not inflation, but inflation expectations. As the chart below shows, they plunged during the coronavirus crisis, but they have already recovered. Currently, and based on the inflation-protected Treasury yields, Mr. Market expects that inflation will be, on average, 1.5 percent in the next five years and 1.7 percent in the next ten years.
Read full article...

Read full article...
---

Wednesday, October 21, 2020
CLEAR PRICE CHANNEL MAY PROMPT BIG BREAKOUT OR BREAKDOWN MOVE IN OIL
In this report, I discuss the recent price action in crude oil and how economic conditions and the pennant flag chart pattern is indicating a big price move is about to take place over the next few weeks. While some of you may want a clear, bold prediction as to whether a breakout or breakdown may happen, as technical traders, our job is to predict different possible setups and identify the criteria that will tell us when to enter the trade upon confirmation. Read below to learn more.
Crude Oil has continued to retest the $41.75 to $42.00 resistance level over the past 30+ days. My research team believes this represents a very clear indication that further failure to advance above this level will prompt a moderate price decline – likely breaking below the $36.00 ppb price level.
Read full article...

Read full article...
---

Tuesday, October 20, 2020
The Gold price traded to a new all time high to well beyond the $2000 milestone after having held in a trading range at just below $1800 for most of the post corona crash bounce.
Read full article...

Read full article...
---

Tuesday, October 20, 2020
The inflation remains low and below the Fed's target. So, should gold bulls worry about it?
The U.S. CPI inflation rate rose by 0.2 percent in September , following a 0.4 percent increase in August. It was the smallest jump since May. The move was driven by a 6.7- percent spike in the cost of used cars and trucks, and it's the most significant upward change over half a century. The core CPI rose 0.2 percent, following a 0.4 percent increase in the preceding month.
On an annual basis, the overall CPI increased 1.4 percent (seasonally adjusted), following a 1.3 percent increase in August. The core CPI rose 1.7 percent, much like in the month prior (or a bit less if we abstract from rounding). Therefore, as the chart below shows, the period of disinflation perhaps ended, but the inflation remains low. It seems that even though the inflation rate has reached the bottom in May or June, the outbreak of high inflation in the near future is unlikely.
Read full article...

Read full article...
---

Monday, October 19, 2020
Peter Krauth explains why he believes investors should hold a position in silver.
We're still in the early innings of a precious metals bull market.
And if you're wondering whether you need to own some silver, my answer is categorically yes.
It's only a matter of degree.
With silver that's important because it acts like gold, but on steroids.
Silver can languish for extended periods, even if gold moves. But then it tends to play a rapid game of catch-up.
Timing such moves is difficult at best. Instead, it's better to build a silver position on price weakness, then simply sit patiently.
Read full article...

Read full article...
---

Monday, October 19, 2020
With the presidential election less than a month away, sector expert Michael Ballanger offers a forecast for the gold and silver markets.
With a mere twenty-six days to the election of the "leader of the free world," of the richest, most powerful country in human history, financial markets are noticeably apprehensive as to outcome and understandably concerned with the reaction of the two deeply divided camps. With the Antifa and Black Lives Matter (BLM) "movements" mobilizing to disrupt at every turn, their ideological opponents carry little in the way of monikers but are passionately anti-BLM and anti-Antifa and even more passionately "pro-American," a descriptive often marching shoulder-to-shoulder with paramilitary and/or white supremacist groups.
The sad part of this misunderstood and misreported conflict is that the 1% elite, empowered by the politicians and the bankers that support them (the "banco-politico cartel"), would have us all believe that this conflict is the ultimate showdown between the conservative forces of law-and-order and the socialist forces of anarchy.
The stark reality is that the vast majority of the 99% that make up the unentitled non-elite, whose role has been to act as doormats upon which the 1% wipe their shoes, have finally had enough. It started with globalization, which shut down the manufacturing core of U.S. industry and shipped their jobs off to China and Mexico, and has culminated in a global pandemic that saw the politico-banco cartel once again enriching, with massive bailouts and liquidity injections, the 1%. This has resulted in all-time highs in stock prices, and wall the while the jobs of the working classes (the "doormats") were not simply transferred; they were terminated.
Read full article...

Read full article...
---

Saturday, October 17, 2020
Today's beaten-down US dollar is a major short-term risk for gold. For decades this yellow metal has often inversely mirrored the fortunes of the world's reserve currency. Dollar trends are important trading cues for highly-leveraged gold-futures speculators, who wield outsized influence over gold prices. So an overdue mean-reversion rebound rally erupting in the US dollar will unleash serious gold selling pressure.
Gold has proven the ultimate universal global money for millennia now, and its US-dollar price American speculators and investors follow is simply these currencies' exchange rate. So flowing and ebbing dollar levels directly impact prevailing gold prices. Gold generally tends to rally when the dollar weakens, then sell off when it strengthens again. The leading dollar benchmark reveals this powerful inverse correlation.
That is the venerable US Dollar Index, which was launched way back in March 1973. This USDX applies a weighted geometric mean to a basket of major world currencies to track the relative value of the US dollar. The Eurozone countries' euro, Japan's yen, and the United Kingdom's pound sterling dominate the USDX commanding 57.6%, 13.6%, and 11.9% of its total weighting. Three other currencies round it out.
Read full article...

Read full article...
---

Friday, October 16, 2020
Biden widened his lead over Trump, while gold jumped above $1,900 again.
According to the most recent Reuters/Ipsos poll, Biden has increased his presidential race advantage. Now, as the chart below shows, he leads by 7 percent.
Read full article...

Read full article...
---

Friday, October 16, 2020
By Justin Spittler : My friend who's a novice investor asked for advice recently. He was "bargain hunting" for cheap stocks, and trying to decide between buying Kohl's (KSS) or ExxonMobil (XOM).
I cringed. "Listen," I told him. "You're thinking about this all wrong."
I get where my friend is coming from. From childhood we're taught to be financially prudent. To seek bargains and avoid spending money on expensive things.
In most areas of life this is smart advice. Drive a reasonable car, live in a reasonable house, book reasonable vacations with your family. But there's one big problem.
Read full article...

Read full article...
---

Thursday, October 15, 2020
They say that time travels are impossible. But we just went back to the 1960s! At least in the field of the monetary policy. And all because of a new Fed's framework. So, please fasten your seat belts and come with me into the past and present of monetary policy – to determine the future of gold!
At the end of August 2020, the Fed has modified its Statement on Longer-Run Goals and Monetary Policy Strategy – for the first time since its creation in 2012. As a reminder, the Fed will now target not merely a 2 percent rate of inflation, but an average inflation rate of 2 percent, which allows overshooting after the periods of undershooting. So, the Fed will try to compensate for periods of low inflation with periods of high inflation . Hence, on average , we will see a more accessible monetary policy and higher inflation - Good news for the gold bulls.
Read full article...

Read full article...
---

Wednesday, October 14, 2020
After nearly three weeks of sideways/downward price action in Gold and Silver, our researchers believe both metals have already set up another breakout/rally attempt after breaching downward resistance (shown as the downward sloping CYAN line). This could be another huge opportunity for precious metals traders as the next move higher should prompt a rally above recent highs. That means a target price level in Gold above $2100 and a target price level in Silver above $30.50.
ARE METALS POISED TO RALLY TO NEW HIGHS SOON?
The deep price retracements recently in both Gold and Silver have come from news events. First, the EU Banking Report that destroyed the market on September 21. Then, just recently, the news that President Trump contracted COVID-19. The resilience in both Gold and Silver near these recent lows suggests demand for metals is still skyrocketing – otherwise, we believe much deeper price lows would have been reached.
Read full article...

Read full article...
---

Monday, October 12, 2020
The USD/ZAR chart has been a good predictor for silver rallies. Similar to the US Dollar index, but a bit more accurate or precise. Very important silver bottoms tend to coincide with tops of the USD/ZAR chart.
Below, is a chart of silver as compared with the USD/ZAR chart, to demonstrates this fact:
Read full article...

Read full article...
---

Sunday, October 11, 2020
For the last 2 days our internet has been down which really makes you appreciate this miracle invention. We've had intermittent problems through the years that no one has been able to figure out until today. The phone company finally came to the conclusion that there was a tiny defect in their phone line that would only show up from time to time which made the problem so hard to track down. Today they replaced 1/4 of a mile of telephone line which seems to be working. We'll know in a few days if this fix is going to work which I can already tell is working.
I would like to start out by looking at the long term weekly combo chart for the PM complex we've been following since its inception. I'm out of annotations so you'll have to use your own imagination where the areas that need a trendline or a breakout symbol occurs.
I just wanted to point out that these are massive 4 year reversal patterns that suggests years of bull market price action. A whole lot of energy has now been stored up in these 4 year trading ranges. Big bull markets don't start from small reversal patterns but the bigger the bottom the bigger the bull market.
Read full article...

Read full article...
---

Sunday, October 11, 2020
Peter Krauth explains why he believes gold stocks are "churning out some serious profits that are likely to just keep getting better."
It's not too late for you to buy gold and gold stocks on the cheap.
If you haven't already, you may want to seriously consider it.
That move might set you up for a run over the next few years that could turn into your single best investment…ever.
You see, gold stocks are churning out some serious profits that are likely to just keep getting better.
Read full article...

Read full article...
---

Saturday, October 10, 2020
It didn't take long for the mining stocks to turn south once again. No wonder, given that their breakdown was more than verified.
Additionally, they also got bearish support from gold, the stock market, and the USD Index, which also confirmed their decisive move. For more details, let's take a closer look at the chart below.
Read full article...

Read full article...
---

Friday, October 09, 2020
'A complete paradigm shift will make gold the generational trade'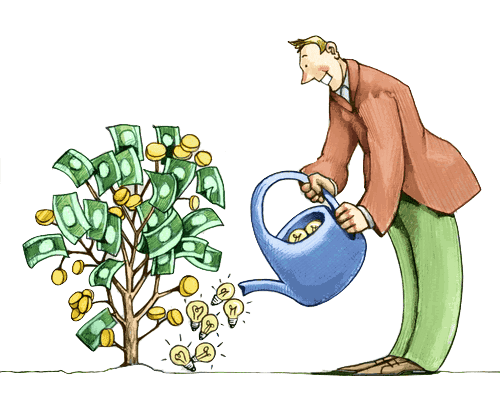 As we turn the calendar to October, often a daunting month for financial markets, the same toxic mix that has bedeviled the global economy for most of 2020 remains in full force – the pandemic, the crippled economy, the money printing, and the disheveled politics. For its part, gold held up under the pressure of a September consolidation that threatened at one point to become a full correction, but the selling dissipated, cautious buying re-entered the market and the price went back over the $1900 mark. October always brings a sense of foreboding given its history, and we can only hope that the rest of the month will go significantly better than the start. Gold tends to move to the forefront when things go bump in the night, but then again, gold has been in the forefront for most of 2020 – prompting some analysts to proclaim the launch of a new leg in its long-term secular bull market.
Read full article...

Read full article...
---

Thursday, October 08, 2020
In the five months between March and August this year, the price of silver increased from a fourteen-year low of $11.77 per ounce to a seven-year high of $29.26. That is a whopping gain of one hundred sixty-three percent.
Meanwhile, gold's price rose from its low of $1472 per ounce to a recent high of $2061. That represents a gain of forty percent, which is certainly a handsome number. Nevertheless, silver's performance outshone gold by a ratio of four-to-one.
However, five months doesn't tell the whole story. For those who were and are, hopeful that this is just the beginning of silver's day in the sun, be warned. Looking at the bigger picture historically, silver can't hold a candle to gold.
We referred above to silver's price outperformance relative to gold for the most recent five months. Here is a chart that shows that same performance within the context of the past five years…
Read full article...

Read full article...
---

Thursday, October 08, 2020

Recent sentiment toward the yellow metal matched peak 2011 levels
You may recall investor optimism that attended gold's then record high of $1921.50 in September 2011.
A Gallup poll from that time period captured the prevailing sentiment. The Sept. 2, 2011 Elliott Wave Financial Forecast said a monthly publication which provides forecasts for major U.S. financial markets, said:
Perhaps the strongest sign of a gold top is a recent Gallup poll showing Americans now consider gold to be the best long-term investment. Gallup parsed the survey by gender, age, income level and political affiliation and in every single subset, gold won out. ... Everyone is onboard gold's uptrend. It is surely a sign of exhaustion.
Read full article...

Read full article...
---

Tuesday, October 06, 2020
Whether the market is foreign or domestic, equity, commodity or metal the grind is on. Speaking of grind, the one in gold has been expected as the metal builds out its big picture Handle to the bullish Cup with an objective that is much higher. Let's take a look at a few NFTRH charts to gauge the grind in several markets and by extension, the grind many feel on their nerves these days. It's not a time to make money. It's a time to preserve gains and patiently position.
For gold the grind would be the making of a Handle after the Cup's key higher high to the 2011 high.
Read full article...

Read full article...
---