United Russia Victory – Putin Determined to Protect Russias Resources
Politics
/
Russia
Dec 03, 2007 - 03:29 PM GMT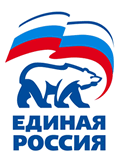 At the time of writing this article the parliamentary elections in Russia were still some hours away, but it is most likely that "United Russia" will win by a landslide (probably receiving in excess of 63 percent of the votes).
President Putin, who heads the United Russia list of candidates, has been accused of abusing his authority and taking an unfair advantage by obtaining more exposure on the state channels, and breaking up opposition rallies.
Whilst free speech and fairness during elections would be very desirable, such conditions only really work when all sides follow the same rules. Sadly, this is not the case, and Russia is "under attack" by people supported financially (and morally) by outsiders, many of whom no longer live in the country, or have never been to Russia at all. The US government plays a big part in this "game" and the current administration has been putting a great deal of pressure on the country with the hope of creating yet another "regime change".
President Putin may seem dictatorial to some, but there doesn't appear to be any doubt that he genuinely wants to see the best for Russia, and ensure that the country remains in the control of true Russian patriots, and not another trophy for the Bush administration or some of the many "exiles" who want to finish what they started before Putin came to power.
"The Other Russia" founded by Garry Kasparov (the former world chess champion), is just one of the organizations that Putin has to contend with. They are supported by the FDR (The Foundation for Democracy in Russia), a US-based non-profit organization supporting civil liberties and democratic freedom in Russia.
You would think, the way Kasparov tells it, that civil liberties and democratic freedom in Russia doesn't exist at all, and that a large number of people are praying to be rescued. But judging by the number of visitors "The Other Russia" receives (56.2% from the US and less than 6% from Russia), there is clearly very little support for his views.
It was somewhat amusing to read on "The Other Russia" site about "Sending our Russian activists abroad to become familiar with democratic ways..", surely they don't mean America? Bush has introduced more than 800 executive orders while he has been in power, many of them designed to give his administration more control over the people. The mainstream media are in the governments pocket and don't give equal exposure time to certain opposition candidates (like Ron Paul for example), and the last two elections in the US could hardly be called fair. Is this the democracy Kasparov is talking about?
One could question President Putin's means, but not his motives. He is determined not to let Russia become another Iraq and see its resources fall into the wrong hands, and has the courage to make a stand. The United States, under the leadership of Bush and Cheney, are perhaps closer to a dictatorship than Russia ever will be, and it is essential that their influence does not expand any further than it already has. The world has experienced a relatively peaceful time since World War Two, but this could all change if the balance of power swings too far in one direction. While Putin remains on the world scene we can expect this delicate balance to continue, so his success is not just a victory for the Russian people, but for the whole world.
By Ian Brockwell
http://www.Profindsearch.com
Ian Brockwell is the creator of Profindsearch.com and interests include writing, teaching, politics, climate change, UFO reports, businesses of all descriptions, medicine and generally trying to enjoy life. Profindsearch is a very small search engine, which hopes to be a Google one day! (We can all dream) Article source
© 2005-2019 http://www.MarketOracle.co.uk - The Market Oracle is a FREE Daily Financial Markets Analysis & Forecasting online publication.
Comments
Jen
03 Dec 07, 17:31
Putin is not good


Your wrong, putin is a thug, he controls the media in russia and his thugs were out in force stifling any dissent against the highly corrupt elections




Only logged in users are allowed to post comments.
Register/ Log in