Did MI6 Not Putin Hack French Election, Macron Emails Leak for BrExit War?
ElectionOracle
/
BrExit
May 06, 2017 - 07:01 PM GMT


A huge estimated 9 gigabytes of the Macron personal and campaign emails have been leaked within 24 hours of the French people going to the polls with all eyes on Czar Putin's hacking regime that so successfully hacked the US Presidential election for his Manchurian candidate Donald Trump. Where for the French election Putin's clear candidate of choice is far right Marine Le Pen, who earlier in the campaign had paid a visit to her master at the Kremlin, so it is no wonder that every one in the clueless mainstream press is pointing the finger at Czar Putin.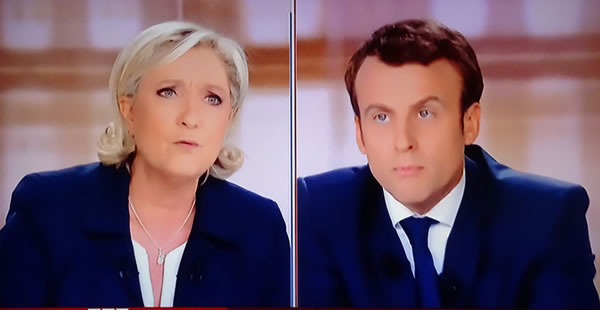 However, it does not quite add up in terms of timing. For this leak in the final 24 hours ahead of the French people going to the polls goes up against French law which prohibits reporting or publically discussing the leaks on criminal penalties. Therefore it's effects on the outcome of the French election are likely to be zero. Which means that the leak does NOT benefit Marine Le Pen, so then who does it benefit?
As my forecast conclusion illustrates that the gap between Le Pen and Macron is such that even the BrExit factor (an invisible to pollsters 4% swing) would not be able to overcome Macron's 20% poll lead. Therefore probability of Le Pen winning are virtually zero.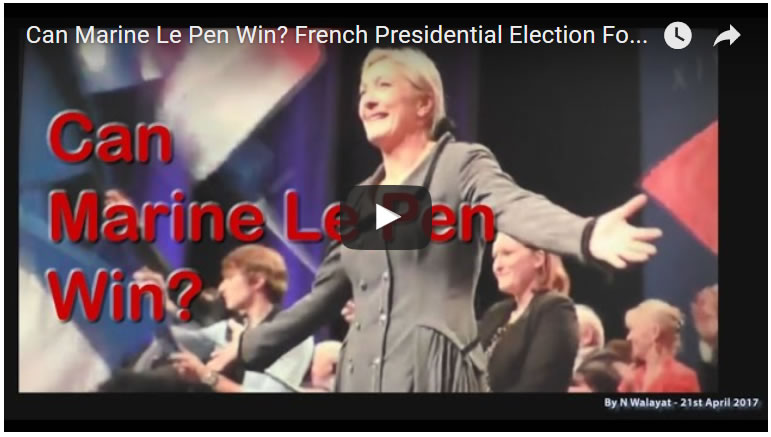 So Why Hacked Macron?
The answer may well lie in what happens AFTER Macron takes power, following which will be the French parliamentary elections in about a months time which appears to the real target of today's leak. One of undermining, in fact crippling a Macron Presidency for the NEXT TWO YEARS! So that it remains paralysed, weak, ineffectual to do anything as the media pours over the leaked emails publishing damaging material virtually every day in the lead up to the June 11th and 18th votes.
And what major event is expected to transpire over the next 2 years ?
BREXIT!
From what I can see the real beneficiary from a crippled Macron Presidency is BRITAIN during the BrExit negotiations. Macron is an self prophesied europhile who had gone out of his way to warn that Britain WILL be punished during the BrExit negotiations, with statements such as "The British will lose", "Brexit is a crime", " warned that Britain faced servitude".
All of which suggests that the French need to look northwards across the English Channel at the likes of MI6 for the origins of the hack and mega emails leak as part of an unfolding BrExit war.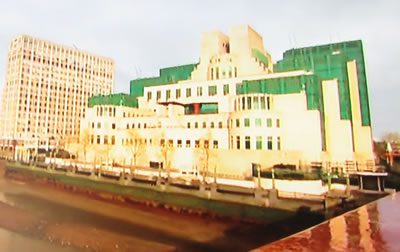 And it should not be forgotten that the leak followed Theresa May's mid week warning of the European Union attempting to interefere in the British June 8th General Election.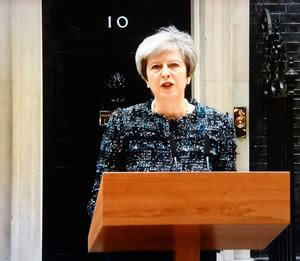 Theresa May after initially brushing aside the reports in the German press as inaccurate on Wednesday went on the offensive following realisation of the insidious game that the EU was attempting to play in attempts at subverting the outcome of the UK general election in the EU's favour and thus weakening Britain's Brexit negotiations.
"Britain's negotiating position in Europe has been misrepresented in the continental press. The European Commission's negotiating stance has hardened. Threats against Britain have been issued by European politicians and officials. All of these acts have been deliberately timed to affect the result of the general election that will take place on 8 June."
But the events of the last few days have shown that – whatever our wishes, and however reasonable the positions of Europe's other leaders – there are some in Brussels who do not want these talks to succeed, who do not want Britain to prosper.
So now more than ever we need to be led by a Prime Minister and a Government that is strong and stable."
The BrExit war series of videos is based on my following in-depth analysis that explain what Britain needs to do to win the BrExit War that the UK is engaged in with the European Union.
1. The BrExit War - Article 50 Triggered General Election 2017 Called- Let the Games Begin!
Furthermore my analysis warned that Britain being an Intelligence Super Power would increasingly interfere in EU member state politics so as to destabilise the European Union during the BrExit negotiations which today's mega email leak precisely fits both in timing and impact as the following excerpt illustrates. That Britain is sending a MESSAGE to the European Union of what is going to happen if the EU adopts a hard line against Britain over the next 2 years.
06 Apr 2017 - The BrExit War, Game Theory Strategy for What UK Should Do to Win
The BrExit War - Britain Intelligence Super Power Covert War With the EU
Britain may have stopped being a military super power shortly after winning World War 2, a war that virtually bankrupted the British Empire leading to its dissolution. However the cold war, another war that Britain played a pivotal role in winning, where despite Britain having one of the world's most effective intelligence apparatus that apart from the bond movies has done a good job of mostly remaining secret, by instead letting the CIA and NSA take the public limelight, however did abysmally fail to avert BrExit from becoming manifest that virtually all of the establishment saw as an impossible outcome as the following video of Brexit night illustrates.

A reminder that the primary function of all intelligence agencies CIA, NSA, MI5, MI6, FSB, MSS is to serve and protect the interests of the ruling establishment elite from both enemies within and enemies without. If the British ruling establishment had ever thought BrExit would actually happen then they would have made averting Brexit as the intelligence agencies number 1 priority through tried and tested spy craft methods such as entrapment that the intelligence agencies are masters of, for an example of which we only need to look at the fate of Julian Assange who walked right into a CIA honey trap!
But no, they missed BrExit the shock of which has galvanised the British establishment to literally explode the size of Britain's surveillance and covert secret police spy state, that may initially have been directed towards 'enemies within' i.e. those who played pivotal roles in Brexit becoming manifest. However I suspect is increasingly being directed towards the EU in a new covert BrExit war.
UK NEW Cyber Security Headquarters
Whilst Britain's mainstream press have been busy singing the propaganda praises of Britain's latest addition to Britain's intelligence infrastructure which in addition to MI5 and MI6, central London now has a new spy agency aiming to employ 700 cyber spies so as to spy on virtually every online activity of British and European citizens, whilst the media establishment has been busy throwing up a propaganda smoke screen to mask the facilities true intentions by propagandising its function as being one of defending the British people and corporations against cyber-crime when instead the EXACT OPPOSITE IS LIKELY to be TRUE! For just as is the case with the CIA / NSA PAYING corporations to PRESEVE vulnerabilities in their systems so as to allow backdoor access for the CIA, then so will likely be the case for Britain's Cyber Security Headquarters actions be vastly different to media propaganda.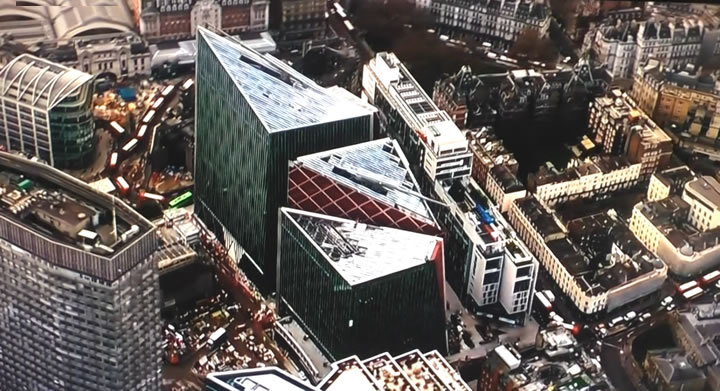 If I was in charge of developing defensive or offensive cyber capabilities then I would NOT be deploying several hundred low tech humans into the field who are really only mostly good for surveillance activities of other humans and organisations. Instead I would be concentrating resources on developing self-learning AI's that would code and test the defensive and offensive algorithms in machine time, billions of times faster than that which humans are capable of.
So Britain's so called Cyber Security headquarters in reality is just the latest extension to Britain's secret police state within a state as a reaction to BREXIT which shocked the establishment elite.
It does not take a genius to figure out that the greatest threat Britain faces today is from the European Union as they attempt to subvert the integrity of the British state so as to undermine Brexit from actually materialising, in respect of which they have many actors at play, one such subversive actor are the SNP who remain determined to kill the United Kingdom at any cost to Scotland. For SNP logic reads as "Better Scotland dead then part of the UK"
And now I strongly suspect that Britain's' intelligence super power infrastructure IS being directed towards destabilising the European Union, in response to EU attempts to destabilise the British state, especially given the statements already coming of the EU high command in Brussels of seeking to make an example of Britain so as to avoid the disintegration of the European Union.
And this is before we go through the process of having Britain's flesh stripped away member state by member state. For instance the French want UK financial institutions to relocate to Paris as do Frankfurt and Dublin who have already for several months been courting UK banks and insurers.
Britain and Russia Interests Temporarily Align
Britain requires a weak and under pressure European Union during the coming negotiations. Whilst Russia wants the European super state to collapse as Russia cannot compete against the EU economically or militarily. Whilst a dissolved EU would see Russia once more as a great European power, able to throw its weight around, especially bullying the eastern European states which is it is unable to do whilst they remain within the EU.
So it is even possible that during this temporary alignment of interests that we may many months from now when the Brexit negotiations hit difficulties see Theresa May make a state visit to Russia, or even Czar Putin visiting the UK as both nations declare their intentions for closer economic ties that I am sure will send Eastern European states into a state of panic, putting the European Union under immense tactical pressure to make a deal with Britain so as to prevent any disruption to the security alliances that have underpinned the security of Europe since the end of World War 2.
Spain Warned Remember Falklands Over Gibraltar Subversion Attempts
With barely the Brexit process begun, Spain has already started to play their age old we want Gibraltar card with the EU issuing the following statement in support of Spain's claims on Gibraltar:
"After the United Kingdom leaves the Union, no agreement between the EU and the United Kingdom may apply to the territory of Gibraltar without the agreement between the Kingdom of Spain and the United Kingdom."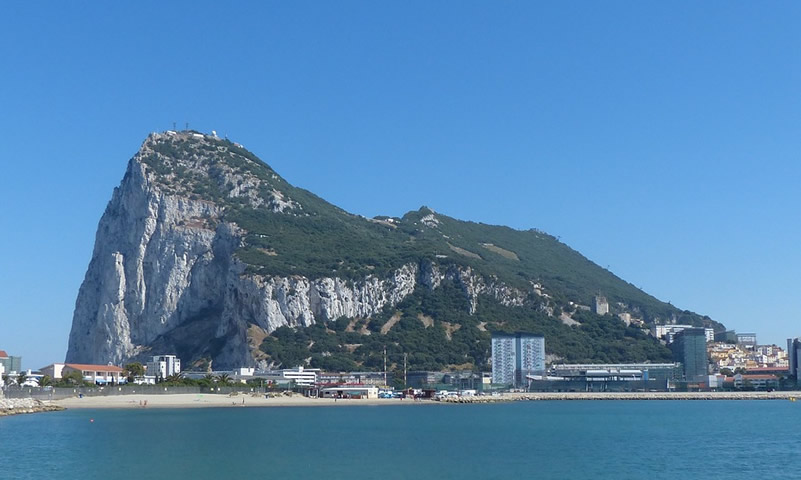 A spokesman for the Spanish government added: "It is what we wanted and what we have said from the beginning... The recognition by the European Union of the legal and political situation that Spain has defended fully satisfies us." Inigo Mendez de Vigo
The Government of Gibraltar responded: "This is a disgraceful attempt by Spain to manipulate the European Council for its own, narrow, political interests, a clear manifestation of the predictably predatory attitude that we anticipated Spain would seek to abusively impose on its partners," Chief Minister of Gibraltar."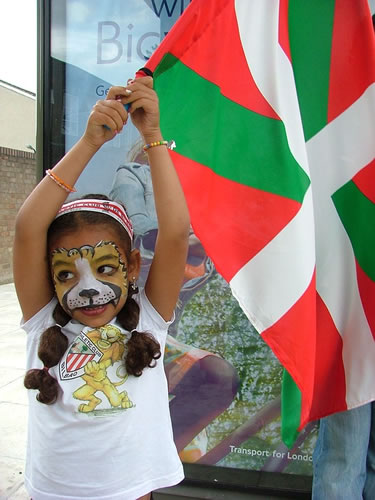 If this is not an example at an attempt at the subversion of the integrity of the British state than what is it? Britain could counter by promoting Catalan and Basque separatist referendums be held in Spain as one example of how a covert Brexit war could play out. After all it was barely 2 years ago that Scotland was allowed to hold an Independence Referendum with another one likely soon after BrExit happens. Therefore Spain should also afford its citizens of the Catalan and Basque states to also be allowed the freedom to decide their own fates in once in a generation referendums.
Of course Spain a pseudo democracy would never allow its people such freedoms which is why the people of Gibraltar choose to firmly remain part of the UK, especially given the fact that the people of Gibraltar do have the freedom to choose whether to remain with the UK or not with the last referendum being held in 2002 resulting in a 99% vote to remain part of the UK, which says it all, a loud and clear two fingers to Spain from the people of Gibraltar.
Therefore individual member state self-interest demands that the British state be undermined so that each can gain their pound of flesh from Britain on its way out of the EU, where Spain has always had its greedy eye on Gibraltar.
In fact on Sunday 2nd of April, former Tory party leader Michael Howard went one step further by reminding Spain of the lengths Britain would be willing to go to protect its territorial integrity from outside subversion:
"It's 35 years to the week since another woman Prime Minister sent a task force half way across the world to safeguard the freedom of another small group of British people against another Spanish speaking country and I think Theresa May would show the same resolve as her predecessor dead and look after the interests of Gibraltar."
Whilst Defence Secretary Michael Fallon stated "the UK would go "all the way" to protect Gibraltar and its people's right to remain part of the United Kingdom."
Brexit War? I know many reading this may think this to be preposterous, it's not going to happen. But this is what I do, I think the unthinkable and then extrapolate the trends forward to see what is most probably likely to happen.
Remember a year ago Brexit was impossible, and virtually everyone laughed at Trump, a clown that no one took seriously. However, I saw BOTH as being probable over a year ago, that's right March 2016, and wrote well over a 100 articles and posted dozens of videos of how the unthinkable would become manifest. That both unthinkable events of Brexit and Trump would combine to saw the seeds of a Covert War Intelligence war between Britain and the EU aided by US intelligence! Though I suspected US Intelligence would have their hands full with Trump taking a wrecking ball to the White House establishment.
So whilst most today may see this as being impossible, it is in fact infinitely more probable now than it was a year ago as my following video from March 2016 illustrated of what BrExit and Britain's covert war is going to do to the European Union -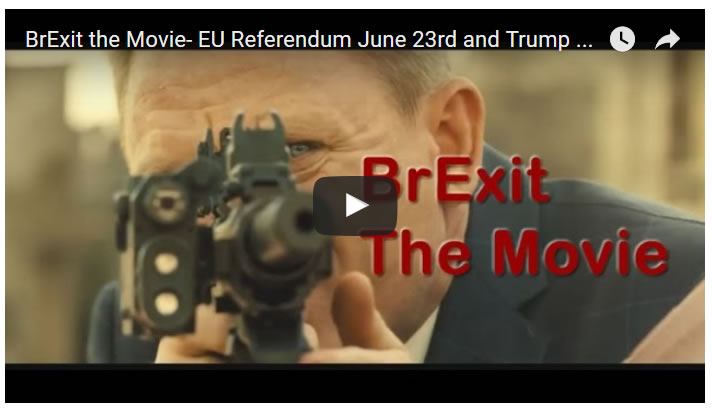 Ensure you are subscribed to my always free newsletter for my latest analysis and to our youtube channel for videos in the BrExit War series.
By Nadeem Walayat
Copyright © 2005-2017 Marketoracle.co.uk (Market Oracle Ltd). All rights reserved.
Nadeem Walayat has over 25 years experience of trading derivatives, portfolio management and analysing the financial markets, including one of few who both anticipated and Beat the 1987 Crash. Nadeem's forward looking analysis focuses on UK inflation, economy, interest rates and housing market. He is the author of five ebook's in the The Inflation Mega-Trend and Stocks Stealth Bull Market series that can be downloaded for Free.

Nadeem is the Editor of The Market Oracle, a FREE Daily Financial Markets Analysis & Forecasting online publication that presents in-depth analysis from over 1000 experienced analysts on a range of views of the probable direction of the financial markets, thus enabling our readers to arrive at an informed opinion on future market direction. http://www.marketoracle.co.uk
Disclaimer: The above is a matter of opinion provided for general information purposes only and is not intended as investment advice. Information and analysis above are derived from sources and utilising methods believed to be reliable, but we cannot accept responsibility for any trading losses you may incur as a result of this analysis. Individuals should consult with their personal financial advisors before engaging in any trading activities.
© 2005-2022 http://www.MarketOracle.co.uk - The Market Oracle is a FREE Daily Financial Markets Analysis & Forecasting online publication.

Only logged in users are allowed to post comments.
Register/ Log in