Analysis Topic: Politics & Social Trends
The analysis published under this topic are as follows.

Wednesday, March 21, 2007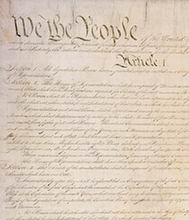 What is this thing called democracy? So easy to talk about, so difficult to make real. Pure democracy is not what our Founders gave us. Who would want a simple majority to control the minority? Instead, America was given a representative democracy within a constitutional republic where laws that protect all people trump majority rule.
Standing between majority-won elections and government power are elected representatives: writing, overseeing and implementing laws. But when you can no longer trust the elected representatives what happens to American democracy? It becomes an oxymoron.
Read full article...

Read full article...
---

Tuesday, March 20, 2007
A nationwide opinion poll in Iraq conducted by BBC News suggests that people feel more insecure and increasingly pessimistic about the future of the country since a similar poll was conducted in 2005.
However, most do not believe that there is civil war in Iraq and only 17% of households polled had family members who were direct victims of violence.
Some key findings are:
Read full article...

Read full article...
---

Monday, March 19, 2007
UK Health Minister, Patricia Hewitt is expected to announce later today that GP surgeries are expected to open in supermarkets and high street stores, due to many areas of the UK experiencing unreliable GP services and access.
Read full article...

Read full article...
---

Saturday, March 17, 2007
Junior doctors protest in Glasgow over the recently introduced recruitment tests for specialist training posts. Effectively making the tests harder than in years gone post so one would assume that only the more capable would be selected for the posts.
Because of this junior doctors are protesting in an attempt at trying to trivialise the tests due to the extra depth covered during the testing process.
Read full article...

Read full article...
---

Wednesday, March 14, 2007
In 1 AD, we humans were estimated to be around 300,000,000. In 1850, we first passed the 1 billion mark. We were 3.9 billion on January 1 of 1970 and today we number 6.9 billion. Our plunder of mother earth and our mutual murder has increased by a direct proportion to the increase in our numbers over the eons.
War talk is on the wind once again. The feverish frenzy to kill each other is soon going to overtake us. Man will exult in the blood of man in the mad race for the left over resources in the innards of the earth.
It is time for a State of the Earth report.
Read full article...

Read full article...
---

Tuesday, March 13, 2007
For more than 18 months now, the George W. Bush administration has periodically raised the charge that Iran is meddling in Iraq . US defense officials recently displayed "Explosively Formed Projectiles" and heat sensitive detectors allegedly required for their remote detonation. To further buttress the 'meddling' charge, the Americans also claimed to have arrested some 'Iranian provocateurs', including two diplomats.
That, sirs, is not meddling.
Iranians share close to a thousand miles long border with Iraq , have fought a 9- year long bloody war with that country and with whom they share not just a problematic past but the chief religion of their citizenry too.
Read full article...

Read full article...
---

Monday, March 12, 2007
A tripling in annual NHS budget to £110 billions, and Britain is still inflicted with the worst health care in Western Europe. Even the BMA admits that 2006 was a bad year for the NHS, and with budgets increasingly being allocated from patient heath care to pay NHS employee pay rises, 2007 looks set to be an even worse year.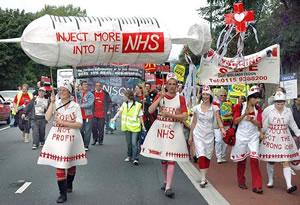 Read full article...

Read full article...
---

Saturday, March 10, 2007
The United States has been defeated in Iraq. That doesn't mean that there'll be a troop withdrawal anytime soon, but it does mean that there's no chance of achieving the mission's political objectives. Iraq will not be a democracy, reconstruction will be minimal, and the security situation will continue to deteriorate into the foreseeable future.
Read full article...

Read full article...
---

Wednesday, March 07, 2007
American:
So you mean that if you Australians don't vote, you get a fine?
Australian: Yeah, and when you Americans don't vote you get George W. Bush.

As surely as politicians lie, citizen apathy produces democracy atrophy. Much more than a right – in a democracy voting is an irrevocable civic duty. No mental gymnastics can help you jump over this ugly reality: Voter turnout over all American elections averages markedly less than half of eligible voters. This disgrace must be fixed.
Read full article...

Read full article...
---

Wednesday, February 28, 2007
On 29th June, 1934, Chancellor Adolph Hitler, accompanied by the Schutzstaffel (SS), arrived at Wiesse, where he personally arrested the leader of the Strum Abteilung (SA), Ernnst Roehm. During the next 24 hours 200 other senior SA officers were arrested on the way to Wiesse. Many were shot as soon as they were captured but Hitler decided to pardon Roehm because of his past service to the movement. However, after much pressure from Hermann Goering and Heinrich Himmler, Hitler agreed that Roehm should die. At first Hitler insisted that Roehm should be allowed to commit suicide but, when he refused, Roehm was shot by two SS men. (Spartacus.schoolnet.co)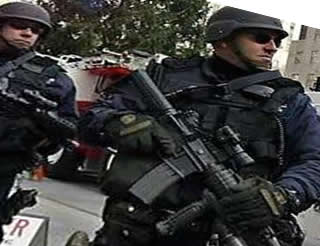 Read full article...

Read full article...
---

Tuesday, February 27, 2007
The motto of the United States of Consumption is "In More We Trust." The contribution of American culture to humanity is consumption obsession. Our epidemic of obesity, our land gluttonous suburban sprawl, our monster-size environmental footprint, our ravenous automobile addiction, and our heartless greed are symptoms of a deep-seated, sick mental state that keeps the economy humming. And it keeps increasing economic inequality and apartheid. Mass consumption is also a distraction from the self-inflicted defeat facing working- and middle-class Americans in the class war they are losing. Americans are enslaving themselves with their spending and delusional prosperity. The rich and super-rich in their McMansions, luxury cars, yachts, swank spas and private jets surely are laughing at how easy it is to manipulate the 80 percent of the population that keeps enriching them.
Read full article...

Read full article...
---

Monday, February 26, 2007
What a wonderful political distraction is Senator Barack Hussein Obama. Perhaps a good part of his attractiveness is that he is in so many ways the complete opposite of George W. Bush. Yet, what amazes me is how our bipartisan obstacle to true political competition continually creates illusions of change and reform. Thus it keeps a grip on Americans' hope for the future, and preempts public support for more profound political change. Is Obama just another example of how our corrupt political system ingeniously creates candidates to keep hope alive? Is the self-professed progressive Obama the real thing? Is he something other than a conventional politician? I have read many of his speeches and other statements. I applaud his upbeat rhetoric, but few policy details are given.
Read full article...

Read full article...
---

Sunday, February 25, 2007
Iran flexed its muscles following Iran's objections to the UN Security Councils declaration of 21st Feb concerning Iran's nuclear programme, by launching a rocket into sub-orbital altitude. Iranian State television reported that the rocket had achieved an altitude of 94 miles before falling back to earth. The internationally recognised boundary between the atmosphere and space is some 65 miles.
Read full article...

Read full article...
---

Sunday, February 25, 2007
We the people once owned our democracy. We elected "representatives" to run it for US. Have you noticed? Somewhere along the way we lost our democracy. It was foreclosed by wealthy and power elites that corrupted our "representatives" who literally sold us out. Our homeland was foreclosed right in plain sight. Sure, we citizens still reside in the USA, but we no longer own our democracy. We pay rent through our taxes. But we no longer have any equity. Our democracy is owned by the rich, and their partner foreign elites and governments, which is why in a strict sense it no longer is a democracy, but rather a plutocracy.
Read full article...

Read full article...
---

Saturday, February 24, 2007
In a week when statistics of deaths from NHS hospital infections continued to soar from a number of 'Super Bugs'. They may be super bugs in the UK, but do not even appear on the radar in many other countries.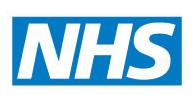 Deaths in UK NHS hospitals from so called super bugs such as MRSA and Clostridium difficile continue to soar by nearly 70%, totaling over 5,400 deaths in 1 year. The NHS is well on the path to becoming one of Britians biggest killers.
Read full article...

Read full article...
---

Friday, February 23, 2007
Rising American economic inequality has received attention by Senator Jim Webb, presidential candidate John Edwards, CNN's maverick Lou Dobbs, and others. The middle class has not shared in rising national prosperity, because the nation's wealth has been siphoned off to the richest Americans. Some elites are nervous. They have attacked what are pejoratively called "neopopulists" – people who say the middle class is under siege.
Surprisingly, the attack and economic propaganda have come from the relatively unknown Third Way group that is associated with the Democratic Leadership Council. Why would self-proclaimed progressives and centrists put out a report that says the whole economic inequality story is bogus?
Read full article...

Read full article...
---

Wednesday, February 21, 2007
Tony Blair has announced plans to reduce British forces in Iraq by 1600, or approximately 25% to 5,500, with further withdrawals planned during 2007 to bring the UK's troop presence to below 5000.
Read full article...

Read full article...
---

Saturday, February 17, 2007
The Bush foreign policy is predicated on one simple axiom: "We will stop the world's most dangerous men from getting their hands on the world's most dangerous weapons". By that standard, Bush's dealings with North Korea havebeen a wretched failure. After 6 years of fruitless saber rattling and belligerence, the North detonated a nuclear bomb in early October and put region on notice that there's a new member in the nuclear weapons club.
Read full article...

Read full article...
---

Friday, February 09, 2007
There's been plenty of saber rattling and bold talk about forcing North Korea to abandon its nuclear weapons program, but after a 6 year standoff, Bush has decided to give in to Kim Jung Il's demands. The western media is characterizing the new developments as a "breakthrough", but, in fact, Bush has retreated on every issue of consequence. It is as close to a total foreign policy failure as one can possibly imagine. Nothing has been achieved. The bottom line is this; Kim refused to budge from his original position, while Bush completely capitulated on his.
"The US has talked tough without achieving anything." Han Seung-Joo, South Korea's former foreign minister (UK Guardian)
Read full article...

Read full article...
---

Thursday, February 08, 2007
"The average American has not been asked to sacrifice for the Iraq war…"
At least once a week for the past few years I've heard some version of the above quote and it implies that the average person has not been inconvenienced in any way by the war. Both the left and the right go to great lengths to perpetuate this illusion of no sacrifice while using the statement to fulfill whatever partisan goal they are currently chasing. Such vacuous statements leave me breathless mainly because they are so explosively ignorant that they suck all of the oxygen out of the air.
Every single person in America that uses money has sacrificed for this war. Anybody with savings, income, investments or who has bought anything over the past three years has sacrificed a significant portion of that money because of inflation brought on by excessive government spending on the Iraq War.
Read full article...

Read full article...
---