Analysis Topic: Companies Analysis
The analysis published under this topic are as follows.

Friday, September 14, 2007

Northern Rock, one of Britian's largest mortgage banks is expected to receive emergency funding from the Bank of England today for possibly more than £4 billion ($8 billions), as the mortgage bank runs out of cash and is unable to obtain credit on the interbank money market due to the ongoing liquidity squeeze and the banks own sizeable subprime mortgage book risks. As with the earlier emergency funding of barclays, the rate charged by the Bank of England is expected to be significantly higher than the 5.75% base rate, possibly around 6.75%.
Read full article...

Read full article...
---

Tuesday, September 11, 2007
Tony Sagami writes: I run at a pretty fast pace when I'm in Asia. Every day is packed with factory tours … meeting with company executives … pestering government and university leaders for their local knowledge.
I hit the streets to see things with my own eyes because that's the only way I can know if the zealous investor relations departments are feeding me overly optimistic projections. I'm also willing to shift my entire focus when something really makes my eyeballs pop out.
Read full article...

Read full article...
---

Thursday, September 06, 2007
We highlighted Newmont Mining (NYSE: NEM) 8 days ago at 41.72. Aside from the fact the NEM has climbed 6% since the 8/28 read, let's notice that today's thrust from 43 to over 44 occurred immediately after the price structure hurdled the 200 DMA (42.82), which also has propelled NEM above its prior rally peak of 44.05 on 7/24…leaving behind a big "W" pattern (Double Bottom). A sustained climb above 44 will trigger upside potential off of the Double Bottom towards the 48-50 target zone.
Read full article...

Read full article...
---

Wednesday, September 05, 2007
When California passed its long awaited electricity deregulation law in 1996, it was supposed to signal the start of a revolution.
Proponents had argued for years that breaking up utility monopolies would trigger an explosion in generating capacity.
Read full article...

Read full article...
---

Tuesday, September 04, 2007

Tony Sagami writes: Do you remember the gasps when the Japanese were snapping up some of America's most-loved landmark properties during the 1980s?
Back then, the business news almost always included a segment about the Japanese buying an American icon, whether it was Pebble Beach, Columbia Pictures, or the Rockefeller Center.
Read full article...

Read full article...
---

Friday, August 24, 2007
It's tough to keep in mind during times of turbulence, but market moods and trends come and go. The only constant is businesses. And the performance of those in your portfolio is what's ultimately going to determine whether your wealth expands or contracts.
This week, the markets returned to a relative state of calm. The key was the aggressive action by the Federal Reserve and the world's other central banks to pump liquidity into the global system and prevent the ongoing credit crunch from becoming an economic calamity.
Read full article...

Read full article...
---

Thursday, August 23, 2007
Investors swamped my email when news hit that some oil crews were "fleeing" the advance of Mean Dean in the Gulf of Mexico.
These investors have seen some hard bounces of late on the Street's "mechanical" bull, looking for good buys to the upside. Most readers asked me the same question: "I'm tempted by the bargains out there, but this is hurricane season. Should I invest in the energy patch right now?"
Read full article...

Read full article...
---

Tuesday, August 14, 2007
Either today's swoon in Citigroup (NYSE: C) is a retest (so far successful) of the August 6 low at 45.02 or the continuation of a new downleg that started at the establishment of the August 8 rally peak at 49.88. If it turns out to be the former, then C should pivot to the upside with some power in an effort to re-probe resistance at 49-50.
Read full article...

Read full article...
---

Saturday, August 04, 2007
The subprime mortgage/high-yield meltdown continues to dominate the markets and financial media. There's a good reason for that: The world's financial markets are intimately connected in myriad ways, and none of us has a firm grip on all of them.
With luck, this situation won't develop into a full-scale financial meltdown along the lines of 1998. The economy, for example, is clearly healthy despite some weak spots, as this week's employment figures and the recent gross domestic product (GDP) growth and low inflation indicate. But until we see clear signs that it's winding down—and not spreading to other higher risk areas—investors are going to keep reacting, and strongly, to the various straws in the wind that appear.
Read full article...

Read full article...
---

Thursday, August 02, 2007
Despite hefty incentives, light motor vehicle sales in July were down month-to-month for the seventh consecutive time this year. Sales crept along at an annual pace of only 15.54 million units. Excluding Katrina-dampened September 2005, this was the weakest monthly sales rate since June 2004. In the first seven months of 2007, light motor vehicle sales are down an annualized 12.03% -- the weakest July-over-December sales rate since 2003 (see table below).
Read full article...

Read full article...
---

Tuesday, July 31, 2007
Tony Sagami writes: Although the Dow posted its second-biggest one-day loss of the year last Thursday, one U.S. company's stock rose more than 6% by the end of trading.
I'm talking about Apple — a stock that my Elite Stock Trader subscribers have owned for some time, and a company that I've told you about before right here in Money & Markets.
Read full article...

Read full article...
---

Sunday, July 29, 2007
Commenting on Vodafone's Q1 results*, Rob Barnes, head of mobiles at moneysupermarket.com, said: "Vodafone's Q1 results for 2007 show that so far this year the group has achieved a number of its objectives. In particular they have focused heavily on international and emerging markets.
Read full article...

Read full article...
---

Saturday, July 28, 2007
I'm a glass-half-full guy. I always look for the bright side. And when things look their blackest, my every instinct is to buy, buy, buy.
I've also been in the investment business long enough to know that things don't always work out. Many times, where's there's smoke, there's a raging blaze that will scorch anyone who gets too close.
Businesses as cash-rich as investing do attract criminals. And you can't always trust the numbers.
Read full article...

Read full article...
---

Sunday, July 22, 2007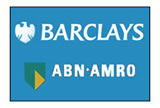 Barclays revealed earlier today that it was seeking to issue new shares to China and Singapore state investors worth £10 billion in cash, so as to enable Barclays to increase its offer for the dutch bank ABN Amro and thus beating the rival bid lead by RBS Bank.
Read full article...

Read full article...
---

Saturday, July 21, 2007
Regulatory support: That's the key to prosperity for energy, communications and water utilities all around the world.
If relations with the home country government are good, all will be well with the utility. Investment in infrastructure will be rewarded with competitive returns. Major challenges will be hurdled with minimal disruption or financial instability. And the company's investors will be rewarded with strong long-term total returns.
Read full article...

Read full article...
---

Tuesday, July 17, 2007
Tony Sagami writes : I'm here in Japan with my two sons, and I'm reminded of something my mother used to say — Ame futte ji katamaru . Translated, it means "Rained-on-ground hardens." It was her way of saying adversity builds character.
In just the last few days, the country has had to deal with both a powerful earthquake in the northwest and a gale force typhoon hitting its eastern coast.
Read full article...

Read full article...
---

Saturday, July 14, 2007
Talking policy is cheap. Creating and implementing something that works is an entirely different matter. Just ask the army of politicians, bureaucrats, industry executives, academics, consumer advocates and analysts now working on major potential regulatory changes in the energy and communications industries.
The newly installed Democratic Congress has stated two goals for energy policy: promoting US energy independence from the increasingly volatile Middle East and curtailing emissions of greenhouse gases that produce global warming.
Read full article...

Read full article...
---

Thursday, July 12, 2007
Brady Willett & Todd Alway write: With U.S. homebuilder confidence slipping to a 16-year low in June and subprime contagion fears omnipresent, no one seemed to notice when Toll Brothers reported a 93.5% increase in its 'Provision for inventory write-downs/write-offs' for the six-months ending April 2007. However, as the losses and/or inventory write-downs at Toll and other builders mount in the coming quarters, the carnage could prove difficult to ignore. After all, following more than a decade of truly spectacular gains, the good times for U.S. homebuilders are over.
Read full article...

Read full article...
---

Thursday, June 28, 2007

Apple has helped investors beat the market this year. The company's iPhone is one of the biggest events of the year for many investors and those interested in the potential of a "game changing" device. Any investor who bought Apple's stock in that recent past has enjoyed a very nice appreciation, partly due to the anticipation that has built up around the iPhone. The question for investors is do I hold on my Apple stock, or do I sell it before the iPhone is released for sale 6pm local time on June 29, 2007. Let's see if we can help put some perspective on this issue.
Read full article...

Read full article...
---

Wednesday, June 27, 2007
Today's bigger than expected drawdown in gasoline inventories despite the build in crude has sparked a powerful upmove in the US Oil Trust (AMEX: USO) in the aftermath of yesterday's weakness and today's lower open. Let's notice that today's action represents a potentially significant key upside reversal session, which would argue that the near-term direction has reversed to the upside (again).
Read full article...

Read full article...
---