Analysis Topic: Companies Analysis
The analysis published under this topic are as follows.

Sunday, March 16, 2008
Martin D. Weiss writes:Today marks the first day of the next phase of the credit collapse we've been warning you about: The failure phase.
The first victim: Bear Stearns.
Read full article...

Read full article...
---

Friday, March 14, 2008
According to Bear Stearns CEO, Alan Schwartz, his company went from being a stable and liquid enterprise to nearly insolvent in the span of 24-hours. What unexpected event arrived to shipwreck poor Bear? Market chatter of course:

"Bear Stearns has been the subject of a multitude of market rumors regarding our liquidity. We have tried to confront and dispel these rumors and parse fact from fiction. Nevertheless, amidst this market chatter, our liquidity position in the last 24 hours had significantly deteriorated." Bear Stearns PR
Read full article...

Read full article...
---

Tuesday, March 11, 2008

The Olympics have long been a boon to stock markets of host countries. The Spanish stock market climbed 19% in the 12 months prior to the 1992 Barcelona Olympics, while the Greek stock market jumped by 27% in the year before the 2004 Athens Olympics.
And those countries were not growing at a fraction of the breakneck pace that China is. So it wouldn't surprise me to see the Chinese stock market double or even triple those numbers. Specific stocks could do even better.
Read full article...

Read full article...
---

Wednesday, March 05, 2008

Tony Sagami writes: Even though August is a long way off, I have been very busy preparing to travel to the 2008 Olympic Games in Beijing. And while every trip takes preparation, this cross-continent journey is taking more planning than usual!
I shouldn't complain though. After all, my preparation pales in comparison to the planning being done by the International Olympic Committee and the Chinese government.
Read full article...

Read full article...
---

Monday, February 18, 2008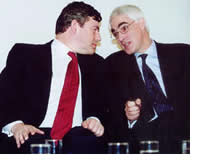 On Sunday Gordon's Darling released the statement that the UK Government would nationalise Northern Rock Bank before Mondays stock market open, as the two takeover proposals virtually guaranteed huge profits for the bidders such as Branson's Virgin group, whilst the government would have been stuck with the debt of as much as £50 billions, sat to wait patiently for upwards of 25 years for the debt to slowly be repaid if at all.
At mid-day today, Gordon Brown the British Prime minister waded in to support the decision to nationalise the bank in the face of shareholder protests, and said that the delays were necessary so as to weigh potential private sector alternatives to nationalisation.
Read full article...

Read full article...
---

Wednesday, February 13, 2008

"Gung Hay Fat Choy!" - That's the Mandarin greeting for Happy New Year, and it was uttered by 1.3 billion Chinese last Thursday, which began the Year of the Rat.
The Lunar New Year is like our Thanksgiving, Christmas and New Year's all rolled into an elaborate celebration of reflection, gratitude, renewal and hope. It is the single most celebrated holiday in China.
Read full article...

Read full article...
---

Friday, February 08, 2008

BHP Billiton has upped the ante with respect to its takeover ambitions for Rio Tinto, boosting its previous 3-for-1 share offer to a more reasonable 3.4-for-1. To what extent this increase was influenced by the arrival of the Chinese onto the RIO register remains a mystery, but it must have entered BHP's calculations to some degree. We believe RIO remains in a position of strength with regard to developments and that shareholders should sit tight.
"RIO remains firmly in the driver's seat with respect to the unfolding takeover scenario."
Read full article...

Read full article...
---

Friday, February 08, 2008

BHP Billiton has enhanced its previous 3-for-1 scrip offer for Rio Tinto, by announcing on the final day before the 'put up of shut up' deadline, a fresh 3.4-for-1 scrip offer. What role the late entry of the Chinese-Alcoa alliance into proceedings had on BHP increasing its offer remains to be seen, but it would seem to have forced BHP's hand to some degree. BHP has also announced a US$6.0 billion interim result for the six months to 31 December 2007, which was broadly in line with market expectations.
"The motive for BHP remains clear - acquisition of Rio Tinto would create a mining company with unparalleled market and pricing influence."
Read full article...

Read full article...
---

Monday, February 04, 2008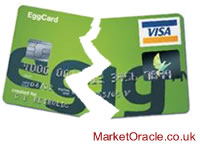 Egg bank took drastic action to limit its risk of exposure to potential bad debt defaults amongst its credit card holders by banning 160,000 of its customers from being able to use their credit cards for new transactions leaving cards open only for repayment of outstanding balances. Angry customers responded with tens of thousands of internet posts stating messages that they tended to clear their balances on time. The 160,000 banned amounts to 7% of the Egg credit card customer base.
Read full article...

Read full article...
---

Friday, January 25, 2008

The beginning of a new year is a good time to make a new assessment of the important investment drivers and themes for the year. If you want to beat the market it is important to understand what is driving the markets and where are the best sectors to find good opportunities. By identifying these factors you will have a solid framework to assess the impact market movements and news events on your investment strategy. This is the third of a five part series on the outlook for the 2008 markets. The first part discussed the key drivers ending with a mention of what sectors will benefit and those that will be hurt. Part 2 reviewed the outlook for the energy and financials sectors.
Read full article...

Read full article...
---

Friday, January 18, 2008

"...All investing is risky – all the way down to zero. And if government steps in to bail out a business, it should've gone to the wall in the first place..."
JUST IN CASE YOU'D forgotten – or you've set up a hedge fund in London lately – shareholders come last in line when a listed company goes bust.
Read full article...

Read full article...
---

Tuesday, January 15, 2008
Citigroup the United States second largest bank posted a record quarterly loss of $10 billion due to the continuing fall out from the subprime mortgage crisis that continues to depress US housing market as Adjustable Rate mortgages adjust to higher interest rates.
Read full article...

Read full article...
---

Tuesday, January 15, 2008
It now seems like another era when I first warned of the problems specifically facing Northern Rock bank back in August 2007, some four weeks before the run on the bank occurred and the interbank money markets freeze hit the headlines. Over that period we have witnessed the initial £2 billion of tax payer loans and guarantees mushroom to an estimated £55 billions today.
Read full article...

Read full article...
---

Tuesday, January 15, 2008
Tuesday morning ahead of the open, Citigroup (C) reports earnings, which needless to say, could be problematic for the company, the financial sector, and for the entire market.
On the other hand, based purely on my technical work, C is at or is very near to a major upside pivot reversal from within the 26.00-28.00 price zone. The bank will have to produce disastrous results acutely worse than the write-downs and losses currently built into the price. When I juxtapose the chart of C with the pending news, my conclusion is that a falling price from here will be subject to the "beachball effect," which means that a negative price reaction will not be able to be sustained -- and the buyers will prevail (from 26.00-28.00 area).


Read full article...

Read full article...
---

Sunday, January 06, 2008

Is energy cheap or dear? Oil prices cut above the once-unthinkable level of $100 a barrel for the first time ever this week. One of the biggest questions as we move into 2008 is what kind of impact that will have on the wider markets and the US economy.
Since oil bottomed in the late 1990s, both market and economy have survived successive milestones in its rise, despite forecasts of disaster every time a new one was reached. Last year, however, crude prices reached new territory by breaking past their '70s highs in inflation-adjusted terms. At the same time, the collapse of the US housing industry and mortgage market began to stoke US recession worries in earnest.
Read full article...

Read full article...
---

Saturday, December 29, 2007

Perhaps one of the most-frustrating myths about investing in the energy patch is that it's all about predicting the direction of oil and natural gas prices.
One commonly held belief is that oil and gas-related stocks all move as a group--basically, in the same direction as the underlying commodities. For that matter, I've heard plenty of times from investors who believe that nuclear power, alternative energy and other non-hydrocarbon energy plays also follow oil and natural gas prices.
Read full article...

Read full article...
---

Tuesday, December 18, 2007
The UK Government effectively announced the nationalisation of Northern Rock Bank as the Treasury extended its guarantees beyond the current estimate of monies loaned of £25 billion to cover all deposits and debts of the Bank, which amounts to more than £100 billion or the annual UK health service budget.
Read full article...

Read full article...
---

Sunday, December 16, 2007

Master Limited Partnerships (MLP) have long been my favorite income-oriented group. The stocks offer an unbeatable combination of high tax-advantaged yields, steady cash flow profiles and the potential for significant income growth over time.
Even better, I see a rare opportunity developing in this space: The recent pullback in the group looks like an outstanding opportunity to buy at bargain-basement prices and lock in some highly attractive yields. We've seen a handful of pullbacks in the MLPs over the past decade, and each has proven to be an outstanding opportunity for investors with the foresight to jump in. And this latest short-term selloff will prove to be no different.
Read full article...

Read full article...
---

Saturday, December 15, 2007

When the US economy and markets sneeze, the rest of the world catches a cold: That old investing adage has held for nearly a century, since this country first became dominant on the global scene after World War I.
Conventional wisdom is it will hold this time around as well. But based on the numbers we've seen thus far, that's far from certain.
Read full article...

Read full article...
---

Tuesday, December 11, 2007

Nilus Mattive writes: Tony's off today, so he asked me to fill in for him. Since he's such an advocate of foreign investing, and I'm the advocate of dividend-paying stocks, I'm taking this opportunity to tell you about a stock that combines both: It's riding the wave of rapid foreign growth. Plus, it pays nice dividends.
We don't often name specific investments here in Money and Markets , but I figured I'd do something a little bit different today. Think of it as an early holiday gift.
Read full article...

Read full article...
---