Analysis Topic: Companies Analysis
The analysis published under this topic are as follows.

Saturday, July 28, 2007
I'm a glass-half-full guy. I always look for the bright side. And when things look their blackest, my every instinct is to buy, buy, buy.
I've also been in the investment business long enough to know that things don't always work out. Many times, where's there's smoke, there's a raging blaze that will scorch anyone who gets too close.
Businesses as cash-rich as investing do attract criminals. And you can't always trust the numbers.
Read full article...

Read full article...
---

Sunday, July 22, 2007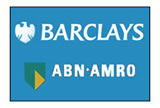 Barclays revealed earlier today that it was seeking to issue new shares to China and Singapore state investors worth £10 billion in cash, so as to enable Barclays to increase its offer for the dutch bank ABN Amro and thus beating the rival bid lead by RBS Bank.
Read full article...

Read full article...
---

Saturday, July 21, 2007
Regulatory support: That's the key to prosperity for energy, communications and water utilities all around the world.
If relations with the home country government are good, all will be well with the utility. Investment in infrastructure will be rewarded with competitive returns. Major challenges will be hurdled with minimal disruption or financial instability. And the company's investors will be rewarded with strong long-term total returns.
Read full article...

Read full article...
---

Tuesday, July 17, 2007
Tony Sagami writes : I'm here in Japan with my two sons, and I'm reminded of something my mother used to say — Ame futte ji katamaru . Translated, it means "Rained-on-ground hardens." It was her way of saying adversity builds character.
In just the last few days, the country has had to deal with both a powerful earthquake in the northwest and a gale force typhoon hitting its eastern coast.
Read full article...

Read full article...
---

Saturday, July 14, 2007
Talking policy is cheap. Creating and implementing something that works is an entirely different matter. Just ask the army of politicians, bureaucrats, industry executives, academics, consumer advocates and analysts now working on major potential regulatory changes in the energy and communications industries.
The newly installed Democratic Congress has stated two goals for energy policy: promoting US energy independence from the increasingly volatile Middle East and curtailing emissions of greenhouse gases that produce global warming.
Read full article...

Read full article...
---

Thursday, July 12, 2007
Brady Willett & Todd Alway write: With U.S. homebuilder confidence slipping to a 16-year low in June and subprime contagion fears omnipresent, no one seemed to notice when Toll Brothers reported a 93.5% increase in its 'Provision for inventory write-downs/write-offs' for the six-months ending April 2007. However, as the losses and/or inventory write-downs at Toll and other builders mount in the coming quarters, the carnage could prove difficult to ignore. After all, following more than a decade of truly spectacular gains, the good times for U.S. homebuilders are over.
Read full article...

Read full article...
---

Thursday, June 28, 2007

Apple has helped investors beat the market this year. The company's iPhone is one of the biggest events of the year for many investors and those interested in the potential of a "game changing" device. Any investor who bought Apple's stock in that recent past has enjoyed a very nice appreciation, partly due to the anticipation that has built up around the iPhone. The question for investors is do I hold on my Apple stock, or do I sell it before the iPhone is released for sale 6pm local time on June 29, 2007. Let's see if we can help put some perspective on this issue.
Read full article...

Read full article...
---

Wednesday, June 27, 2007
Today's bigger than expected drawdown in gasoline inventories despite the build in crude has sparked a powerful upmove in the US Oil Trust (AMEX: USO) in the aftermath of yesterday's weakness and today's lower open. Let's notice that today's action represents a potentially significant key upside reversal session, which would argue that the near-term direction has reversed to the upside (again).
Read full article...

Read full article...
---

Tuesday, June 19, 2007
This week, I'm writing from aboard the MS Deutschland on the first leg of my publisher, KCI Communications, Inc's investment cruise of the Baltic region. For 10 days, my colleagues and I have joined a group of subscribers and spouses, visiting major coastal cities in Sweden, Finland, Russia, Estonia, Latvia, Poland and Germany in an effort to get to know this historically interconnected and unique region better.
Read full article...

Read full article...
---

Monday, June 11, 2007
Nilus Mattive writes: Good morning! Martin's off today. So he's asked me to jump in.
I'm Nilus Mattive, the Associate Editor of Money and Markets , and it's my job to edit nearly every issue you get every morning, rain or shine.
Plus, I'm also responsible for a new research division in our company covering a sector that too many analysts have neglected for too long: Dividends.
Read full article...

Read full article...
---

Monday, June 04, 2007
This season would probably be the end of Ford Motor Company's 76-year domination as the second-biggest seller of vehicles in the United States.
Read full article...

Read full article...
---

Saturday, June 02, 2007
Major credit raters like Standard & Poor's aren't perfect. But few sources provide more exhaustive research on the financial health of corporations, governments and anyone else who issues debt in the public markets.
For individual utility companies, a solid credit rating means a lower cost of capital and ultimately more-competitive rates and higher profits. For investors, an improving rating is a good sign the underlying business is strengthening—and that the company (and stock) are going to gain value over time.
Read full article...

Read full article...
---

Tuesday, May 29, 2007
After years of being one of the largest and most renowned automaker, it seems like Ford the major stockholder of Mazda the manufacturer of Mazda cornering light is finally at its brink. It is no secret that Ford has been facing financial problems for years now brought about by products that failed to sell well in the market not to mention the frequent changes in the management stature.
Read full article...

Read full article...
---

Saturday, May 19, 2007
In an article I penned two weeks ago, I discussed the misfortunes of the Bank of Montreal [BMO] and their costly foray into Natural Gas derivatives trading. In that piece I wrote what are now some rather prophetic words in my assessment of BMO and their 450 million "charge" against 2 nd quarter earnings, when I opined;
"This means that the BMO's 'long natural gas position' was almost certainly a MUCH BIGGER LOSS – at one point in time – than they are admitting to us now.

BMO's year end is Oct. 31. I'm left wondering why they did not report a bigger loss last quarter."
Read full article...

Read full article...
---

Friday, May 18, 2007
QUESTIONS & ANSWERS : Greetings from the Las Vegas Money Show conference. For attendees, investment seminars are always a golden opportunity to learn a range of perspectives. At the same time, it gives advisors like me a chance to better know readers' concerns and interests so we can do our job better.
In addition to several other events, I gave three presentations in Vegas on Canadian trusts, utility stocks and the likely beneficiaries of almost certain carbon regulation. Here's a sampling of the questions I received during my own presentations at the show, along with my answers.
Read full article...

Read full article...
---

Friday, May 18, 2007
Long regarded as the world's growth engine the U.S. economy is currently experiencing a rough patch. This was highlighted by first quarter GDP of 1.3% down from an annualized rate of 2.5% in fourth quarter 2006. Anticipating the slow down, Wall Street analysts lowered first quarter S&P 500 earnings from 8.7% in January to 3.3% by the first of April. However, after all is said and done it appears as though Wall Street's concerns were for naught. Earnings will be closer to 9%, better than the historic average. How could this be?
Read full article...

Read full article...
---

Saturday, May 12, 2007
Earlier this week, I got a call from a reporter at a major newspaper, asking for my "view from 30,000 feet up" on the power industry. Big picture perspectives are most useful when they help us to see the forest as a whole, rather than just tree-by-tree. They're downright dangerous, however, when analysts fall in love with their prognostications.
Read full article...

Read full article...
---

Thursday, May 03, 2007
Larry Edelson writes : Wow, are the profits rolling in or what? For example, the 13 Asian stocks I told you about last June are now up 32.5% — in just over ten months.
Had you bought 100 shares of each of those companies, you'd have open gains of $25,437. Sweet!
Read full article...

Read full article...
---

Wednesday, May 02, 2007
The latest revelation on CNBC is that overseas growth can offset a slowing U.S. economy enabling the big U.S. multi-national companies to continue generating outstanding earnings. Talking head after talking head have parroted this theme for the last week and a half. Well, it is nice to be ahead of a trend for a change. Over the past three years, this has been the predominant theme of stocks in my portfolios. However, I haven't limited myself to U.S. companies.
Read full article...

Read full article...
---

Tuesday, May 01, 2007
In surprising and shocking news earlier today, Lord Browne announced his immediate resignation as BP's Chief Executive. Following the lifting of the court injunction which prevented Associated Newspapers from printing details concerning Lord Browne's private life.
The judge Justice Eady criticised Lord Browne for lieing at the initial injunction hearing concerning the newspaper allegations in January 2007.
Read full article...

Read full article...
---