Analysis Topic: Investor & Trader Education
The analysis published under this topic are as follows.

Monday, May 07, 2007
Street Sense, what everyone aspires to, even after many years of paid education – an understanding of the way the world works, not the way it does inside of a textbook. Street Sense also was the first Breeders Cup juvenile to win the Kentucky Derby. Street sense is also what many investors believe they have when it comes to Wall Street, however bull markets tend to make everyone look smart.
Read full article...

Read full article...
---

Saturday, April 28, 2007
Last week we presented charts and theory on how the Demand Power and Supply Pressure measurements for the S&P 500 generate highly correlative entry and exit signals for traders and market-timing investors who want to go long and short, catching the waves and realizing profits far greater than buy and hold strategies offer.
This weekend we present our proprietary Demand Power and Supply Pressure charts for the NASDAQ 100 , with equally spectacular results. Aside from the astonishing correlation, the most exciting aspect about this system is the guidance it provides on exiting an established position.
Read full article...

Read full article...
---

Tuesday, April 24, 2007
Investors have a number of weaknesses which often result in investment failure. Identifying these weaknesses is the first step to reducing them. Our Investment Scoring and Timing System is designed to help minimize these weaknesses in order to give us a potential advantage over the market. The following are some key reasons why we believe investors lose money.
Read full article...

Read full article...
---

Monday, April 23, 2007
The objective of this article is to illustrate a powerful investment analysis technique by first examining a simplified hypothetical scenario. We will then explore this concept on the markets of today. To do this we will:

1) Outline some basic investing rules to be used as guidelines.
2) Present a hypothetical scenario for analysis.
3) Guided by our rules, form a conclusion for the purpose of understanding the markets.
4) Explain how we think this analysis applies to the markets of today.

Read full article...

Read full article...
---

Monday, April 23, 2007
Providing a consistently accurate road map for traders and investors is both a rewarding and challenging responsibility that we passionately embrace. We approach our calling as though legally bound by the highest of fiduciary standards.
Although it is clearly impossible for one to know with any level of certainty how and when prices will move within a given series, this article will provide testament that it is indeed plausible to attain a distinct advantage, and actionable level of foreknowledge relative to dynamic price evolution in both time and amplitude.
Success in the two separate endeavors of trading and analysis is by no means failsafe or a sure thing. To the contrary, trading losses, and failed forecasting signals generously populate the real life experience of the most successful traders and analysts. In this business, no individual, method, or system can get things right all of the time. Within the chart archives below, we will provide such examples of real-world challenges and triumphs.
Read full article...

Read full article...
---

Sunday, April 22, 2007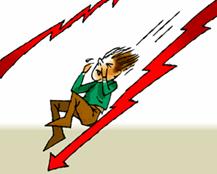 The mail I am receiving indicates that many of you are having real challenges with execution of trades. In the next week or so, I will go over some critical elements of trade execution, particularly the setting of stops.
However, today is about just taking the trade and why you can't do it.
We live in a culture of instant gratification. We thrive on everything from microwave ovens, fast foods, instant replay, mastery in a minute, one-night stands, a pill to "fix" what ails you, and just about everything else that you see around you which just "lights up" the brain dopamine systems. It's a "faster and faster forward" world in which we all live. Naturally, there is carryover into our trading. Why wouldn't there be?
Read full article...

Read full article...
---

Thursday, April 19, 2007
One of the great evils of trading is false exactness...Trading is a fuzzy process and I mean fuzzy in the best sense of the word. That is, as in fuzzy logic, as in the willingness to accept the idea that things aren't exactly quantifiable and to forge ahead anyway....John Bollinger ( creator of the Bollinger Bands)
Trading is not about perfection. It is about probability and progress. All charts, analyses (fundamental and technical) and trading plans are built on probabilities.
Why then, do so many traders strive for perfection? Why do so many traders miss trades, waiting for exactly the right entry and then beat up on themselves when it doesn't come and the position runs away while they sit there scratching their heads and condemning themselves?
Read full article...

Read full article...
---

Wednesday, April 18, 2007
Many investors seek to beat the market buy using value or growth strategies. Does an investor have to chose one approach, or can they be blended together to get the best of both? To help people to learn to invest his is the first of several articles on value and growth investing.
As defined by Investopedia , "value investing is the strategy of selecting stocks that trade for less than their intrinsic value. Value investors actively seek stocks of companies that they believe the market has undervalued. They believe the markets overreact to good and bad news, causing stock price movements that do not correspond with the company's long-term fundamentals. The result is an opportunity for value investors to profit by buying when the price is deflated."
Read full article...

Read full article...
---

Sunday, April 15, 2007
From a cyclical perspective, the trend is defined by the direction of the cycle of the next larger degree. This means that from a cyclical perspective we work in many different dimensions. The key is to isolate and study each cycle of each dimension so that the direction and expectation of these cycles can be known. The identification of these cycle lows is definitely outside of the scope of this brief overview, as it would take volumes of material to do this subject justice.
I use a number of indicators to aid in identifying cycle tops and bottoms, but the best indicator I have found for this is my Cycle Turn Indicator. Anyway, all I want to do here is simply present the concept of using cycle highs and lows of various degrees to show you the concept of how we can work in the various dimensions to identify important turn points.
Read full article...

Read full article...
---

Monday, April 02, 2007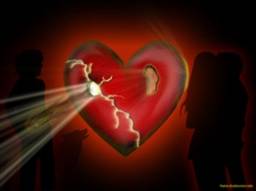 And in the end, it's not the years in your life that count. It's the life in your years... Abraham Lincoln
Today, I had to admit a 25-year-old trader to the hospital. He complained of crushing substernal chest pain and collapsed at his trading desk.He will survive this, most likely. However, it is pretty clear that he will never be the same. No one gets out of this type of situation unscathed. The trauma will pass, and the immediate stress will dissipate. The anxiety and the post-traumatic stress will be with him for years to come.

Read full article...

Read full article...
---

Sunday, April 01, 2007
In this, our last article in the public series, we will focus our attention on long-term broad market strategies for self-directed index investors. The Traders' Series is in development, and will be available on our website soon.
In addition to inviting index investors' to realize the power and convenience of Elliott Wave Technology's Interim Monthly Forecast , this article will present:
The premise and composition for three types of long-term investment strategies
Simple guidelines to which one must adhere in effectively deploying each • Pitfalls and risks if strategy disciplines are not implemented
Long-Term Charts of the Japanese Nikkei and the NASDAQ Composite Index from 1982 through present
An opening graphical summary of charts illustrating the results of Elliott Wave Technology's Pro-Active Long-Term Investment Strategy for the NASDAQ 100 from 1994 to present
The easiest and most effective way for self-directed index investors to monitor, and automatically track EWT's ongoing Pro-Active investment strategies
Read full article...

Read full article...
---

Tuesday, March 27, 2007
A simple test to see if you look at the market in a non-biased way ...
One of the things that complicates are ability to read the market right is "non-objectivity".
Non objectivity is when we "have an opinion" of what the market will do and we subconsciously let that opinion tell us a different story of what the chart is telling us.
Read full article...

Read full article...
---

Sunday, March 25, 2007
As follow up to our previous article, Learn to Trade Like a Spartan Warrior , we thought it wise to dig a little deeper, and provide additional clarity relative to aligning ones' specific objectives with fitting strategies.
It is not difficult to draw the analogy of war into the financial sphere. Long wars comprise a series of minor and major battles. More often than not, one war leads to another.
One glance at a long-term price chart and one quickly realizes that the peaks, troughs, and the sharp jagged edges defining it, exemplify a "war without end."
Read full article...

Read full article...
---

Saturday, March 24, 2007
By Dr. Steven Lee (Ph.D)
RULE 1: WHY DO YOU INVEST?

Make more money, this is the answer to most people.
If your reason is to make more money, then ask yourself these three questions:

1.Is your strategy making money?
2.Is your strategy safe?
3.How to increase the profit and minimize the risk?
Read full article...

Read full article...
---

Thursday, March 22, 2007
If you have ever watch Jim Cramer and his segment "Are you diversified?" then you probably have some idea what lack of diversification means. The idea is to Beat the Market investors should maintain a diversified portfolio. The problem is that many investors think they are diversified and therefore protected from the market's risks (at least somewhat). Well, this might not be accurate.
Gary Marks a successful money manager has written a book that is causing some problems with some brokerage firms. The book Rocking Wall Street: Four Powerful Strategies That will Shake Up the Way You Invest, Build Your Wealth And Give You Your Life Back
received a highly complimentary statement from a senior portfolio manager at a major brokerage firm that lead the firm's compliance department to issue a written warning to Mr. Marks not to use his quote to promote the book.
Read full article...

Read full article...
---

Thursday, March 22, 2007
Regardless of what the markets are currently doing, now, more than ever is the time to take action to protect your portfolio.
Over the last few weeks investors have been very very surprised at the performance of virtually all of the markets with the big initial shock coming from the 9% decline in the Shanghai markets overnight. Many analysts have had some great insight into what the problems are, the effects of them and how investors should approach the markets. Unfortunately, we have many different opinions from these analysts. While differing opinions are great to read it can and does create much doubt in the mind of the average investor. This is truly a time that you, the investor, must firmly believe in your investment philosophy or at a minimum attempt to protect yourself in the event you are wrong.
Read full article...

Read full article...
---

Tuesday, March 20, 2007
Someone once asked the famous bank robber Willie Sutton why he robbed banks. Willie's answer was simple – "Because that's where the money is!"
You know, Sutton had a point. That's why I was very interested to hear that Kevan Watts, the head of Merrill Lynch's international division, will be moving his office from London to Hong Kong.
Guys like Watts aren't flocking to Asia to eat sushi or fried rice ... they're going because that's where the money is. Heck, a third of Goldman Sachs' 2006 pretax profits came from Asia!
Read full article...

Read full article...
---

Sunday, March 18, 2007
Making a conscious decision to trade financial markets is the same as engaging in battle with the most cunning and merciless of adversaries. It is not only possible, but also essential to engage markets with the skills and instincts of an elite warrior. Odds of success can be insurmountable. In order to prevail, one must be equally cunning. Before committing to battle, it is essential that one is adequately prepared. In this article, we will outline three essential attributes one must acquire prior to engagement.
300 is a 2007 film adaptation of the graphic novel 300 by Frank Miller, about the Battle of Thermopylae in 480 BC. In this b attle, an alliance of Greek city-states fought the invading Persian Empire army at the pass of Thermopylae in central Greece . Vastly outnumbered, the Greeks held back the Persians for three days in one of history's most famous last stands. As a city-state devoted to military training, Sparta possessed the most formidable army in the Greek world. The Spartan Warriors possessed extraordinary strength, courage, and ingenuity. When brute strength did not suffice, they used their wits to prevail over their adversaries.
Read full article...

Read full article...
---

Thursday, March 15, 2007
In the search for knowledge that helps us time exit and entry points for the silver market, I was reminded of that old science fiction series Star Trek. Now you may ask what Star Trek has got to do with silver? Well, let me define it as the "Spock-McCoy" syndrome of silver investing.
Watching reruns of that show reminded me of two mindsets when it comes to investing. First we have logical and methodical Mr. Spock who emotionlessly does everything "by the book" and will not let feelings enter into his final calculations and decisions.
Secondly, there is the headstrong Dr. McCoy who would often be bounced off Spock because he did let emotions play a part in his judgments and was often seen chiding Spock for anything that smacked off "cold-bloodedness".
Read full article...

Read full article...
---

Thursday, March 15, 2007
Why do 95% of traders basically wipe out their accounts in the first year? What does it take to be a master trader, to profit on a consistent basis and not burn out in the process?
From 1897 to 1900, 200,000 people started to the Klondike and only 30,000 reached it (1 in 6). Not more than 400 found any gold (1 in 500) and of those only a few managed to keep it (possibly 1 in 5000). It is said that if all the gold that was found (some 4 millions dollars) was divided among everyone that first started the search, each would receive $20.00!
This is not about gold, but the analogies to trading are all too real and familiar.
Read full article...

Read full article...
---