Analysis Topic: Investor & Trader Education
The analysis published under this topic are as follows.

Sunday, December 03, 2006
A portfolio of high dividend yielding stocks has consistently shown itself to outperform the broader market in the long-run and without the same degree of volatility associated with growth stocks. The strategy involves finding consistently high yielding stocks which provide an income of 5% or more on top of capital appreciation, this dividend is also likely to rise so as to maintain the yield on any gain in the share price, so as to maintain the Yield %.
The dividend yield is simply the total annual dividend divided by the current share price, which equals the dividend yield.
Taking a popular high yielding stock, United Utilities as an example - United Utilities is a British company that is listed both on the London Stock Exchange (LSE) and the New York Stock Exchange (NYSE). Its principal activities are managing and operating the regulated electricity distribution, water and wastewater networks in north west of England.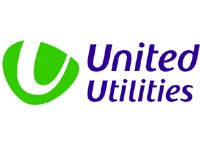 Read full article...

Read full article...
---

Monday, November 27, 2006
The Market Oracle is starting off a series of educational articles with the Price Earnings Growth (PEG) Ratio. The PEG ratio compares a companies price/earnings (PE) ratio to its expected Earnings per share (EPS) growth rate
Read full article...

Read full article...
---