Analysis Topic: Housing Market Price trends
The analysis published under this topic are as follows.

Tuesday, March 20, 2007
The stock market is about to crash. The only question is whether it will quickly fall down the elevator shaft or follow the jerky flight-path of a man pushed down a stairwell. Either way, the outcome will be the same; stocks will nose-dive, the dollar will plummet, and the bruised US economy will be splattered on the canvas like George Foreman in Rumble in the Jungle.
Troubles in the sub-prime market have just begun to materialize and already 38 main sub prime lenders have gone kaput. Foreclosures have reached a 37 year high, and an estimated 2 million homeowners will be put out on the street in the next few years.
And that's just for starters.
Read full article...

Read full article...
---

Saturday, March 17, 2007
The last few weeks have been disastrous for the major homebuilders and mortgage lenders. The stocks have been crushed across the board. I'm not talking about a few percentage points. I'm talking about …
A 45% plunge in subprime mortgage company Fremont General (NYSE: FMT) in just 12 trading days …
A whopping 87% five-day collapse in New Century Financial , some of which took place on the Pink Sheets because the New York Stock Exchange suspended the shares …
A multi-week, 24% decline in the shares of homebuilder Centex (NYSE: CTX) …
Read full article...

Read full article...
---

Friday, March 16, 2007
The series of rises in UK interest rates over the past 9 months from 4.5% to 5.25% has started to have an impact on the UK housing market, according to a survey by Royal Institution of Chartered Surveyors' (RICS).The gain for February is the slowest in over 9 months,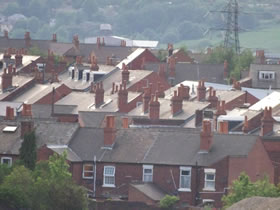 Read full article...

Read full article...
---

Thursday, March 15, 2007
"Millions at risk of losing homes" was the headline on the news wires on Wednesday, March 14. This happened on the day when the stock market showed a positive intraday reversal on strong trading volume. Obviously, the stock market wasn't put off by this negative piece of news.
If it were true that millions of Americans risk losing their homes over the sub-prime mortgage fiasco, the market would have already tanked by now.
Read full article...

Read full article...
---

Wednesday, March 14, 2007
With the meltdown in the sub-prime mortgage sector now laid bare, many on Wall Street desperately cling to the notion that the pain will be localized. The prevalent delusion is that the overall mortgage, housing and stock markets will be little impacted by the carnage ravaging the sub-prime sector.
As such, renewed stock market weakness is seen as an over-reaction and a great buying opportunity. These assumptions represent wishful thinking in the extreme.
Read full article...

Read full article...
---

Wednesday, March 14, 2007
Mortgage Bankers Association Chief Economist, Douglas Duncan, believes that mortgage activity is set to dip and that "there's no question that the decline in [mortgage] volume will reveal excess capacity". Although Mr. Duncan isn't painting on overly grim picture, it is worth pointing out that he offered this negative outlook
more than 3-years ago
…
Nearly Three Years of Insanity All But Over


As it would turn out, the so called 'excess capacity' in the mortgage industry wasn't shed in 2004, it was simply utilized to push more 'creative' mortgages.
Read full article...

Read full article...
---

Wednesday, March 14, 2007
As house prices fall, repossession rates rise. Unless the lenders wake up to their dilemma...
"UK HOUSE PRICES to recover next year," said The Times of London on 17 November, 1989.

Real estate in the United Kingdom had risen three times over on average during the previous 10 years. National prices rose 40% in the last 18 months alone!

But now, suddenly, house prices had stopped rising. When would the good times kick off again?
Read full article...

Read full article...
---

Sunday, March 11, 2007
This week we look at the possible latest entry into the hedge fund world, The People's Republic of China; review the cockroach principle of subprime mortgages; and investigate the possibility of whether we need more derivatives and not less than the $283 trillion or so we now have. It's a lot to cover, but it should all be interesting.
And speaking of China, we all read the stories about the rapid growth of the economy, the increasing percentage of the growth in demand for commodities and energy that comes because of that growth, the increased trade deficit with the US, and the rapid increase in foreign reserves.
Read full article...

Read full article...
---

Friday, March 09, 2007
I told you about the housing sales and pricing declines before they happened …
I told you that the subprime mortgage industry would end in disaster before the stocks blew up …
And today, I want to tell you about the next major group of companies that I think are going to get hit from the housing bust. I'm talking about apartment Real Estate Invest Trusts (REITs).
Read full article...

Read full article...
---

Sunday, March 04, 2007
As always, the market's way ahead of the Fed...
BEN BERNANKE told politicians in Washington this week that the collapse of subprime mortgage companies had been "contained".
Perhaps Dr. Ben was just thinking of Fremont delaying its fourth-quarter results...or New Century Financial (NEW) having to restate its earnings for the first nine months of last year.
Yes, that little nugget of news knocked NEW's stock 30% lower in one session last month. But the damage was still "contained", right? It's not like Bernanke had to revise GDP thirty per cent lower as a result.
Read full article...

Read full article...
---

Thursday, March 01, 2007
Chart 1 shows that the national homeownership rate (the percentage of occupied housing units that are owner occupied housing units) started rising sharply around 1995, hitting a record high in 2004. Why this sudden rise in homeownership?
Chart 1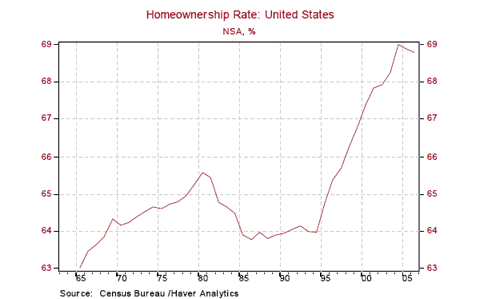 Read full article...

Read full article...
---

Tuesday, February 27, 2007
The continuing fallout from subprime mortgages is starting to weigh on the Stock Market as the consequences of failures continue to ripple out into the financial and home building market sectors. Already sharp sell offs have occurred in the shares of subprime lenders such as New Century Financial Corp, falling by more than 40% in less than a week. As well as major banks such as HSBC issuing statements on the impact of defaults.
Read full article...

Read full article...
---

Sunday, February 25, 2007
The UK housing market has proved remarkably resilient by notching up a further gain for January of 1.3% (Halifax) , whilst the US Housing market continues to go from bad to worse as the sub prime mortgages time bomb goes off, resulting in a slump that looks set to be the worst since the Great Depression of the 1930's.
The key to the strength of the UK housing market has been the fact that UK house prices have yet to reach the excesses of the early 1990's, in terms of House Price to Earnings to Interest rates ratio. Traditionally, average earnings and house prices have been taken together to produce an affordability ratio, this ratio has clearly in recent years shown itself to be flawed, as UK house prices have not fallen, because this measure has ignored historically low interest rates as a function of earnings and house prices, and therefore a more accurate indicator needs to include interest rates.
Read full article...

Read full article...
---

Saturday, February 24, 2007
Words from older European sage economists are as welcome to the mainstream financial circles as welcome as leisure suits and hot pants are to the fashion set, as eight track tape sets are to the home music systems, as old Model T Fords are to the classic car vogue (see the Chevy Powerglide).
Yet the wisdom of economist teachings from Old Europe has never lost its meaning. Almost half a century ago, Rothbard warned of booms and busts, noting the inevitability of a dissipated bubble whose occurrence is assured like night follows day. Advising against bubbles is so passé these years. Try telling a PhD Economist from a top US university of the dangers from excessive monetary inflation, the attendant risks for making asset bubbles, and (s)he will think you are crazy. On a couple of occasions, such has been my pleasure and disconcerting experience.
Read full article...

Read full article...
---

Wednesday, February 21, 2007
Remember when a 20% down payment was expected when purchasing a house. Sometimes with stellar credit and maybe a special situation, like a first-time home buyer, you could get in with a 10% down payment. I recall a few weeks after my wife and I purchased our first home - both cars broke down.
Saving for your first home is one of the few times, from a financial perspective, that both husband and wife are clearly on the same page. Everything takes a back seat to saving for that down payment - shoe shopping, night out with the boys, everything. That's exactly why both of our cars broke down. We had neglected maintaining the cars and everything else while saving for our down payment.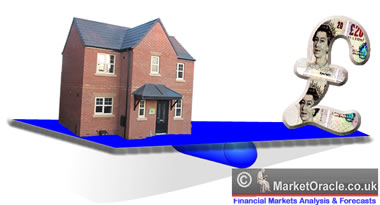 Read full article...

Read full article...
---

Saturday, February 17, 2007
Virtually every single prediction I made about the subprime mortgage industry over the past year is coming true. In a moment, I'll tell you what this means to you if you're buying or selling a home, or even just looking at investments in the housing and mortgage markets.
But first, I'd like to tell you how things have been unfolding ...
In June 2006, I said: "Real estate is already starting to fall apart all around us ... Prices on a wide variety of properties are going to fall in vast swaths of the U.S. ... Defaults and foreclosures are going to skyrocket."
Read full article...

Read full article...
---

Saturday, February 10, 2007
ContiFinancial ... EquiCredit ... The Money Store ... Southern Pacific Funding. Maybe you've never heard of them, but they were the subprime mortgage lending stars of the mid-to-late 1990s.
They specialized in making loans to borrowers with bad credit, little or no down payments, and a host of other problems. Once they made loans, they'd sell them off to Wall Street firms and other investors, who would help package them together into bonds — a process known as "securitization." The subprime lenders would use the proceeds to make additional mortgages, and the process would start all over again.
Read full article...

Read full article...
---

Friday, February 09, 2007
One of the inescapable conclusions one comes to after a long-term study of history is that current events and financial markets is very little happens without a pre-ordained reason. This statement is especially true when applied to the financial markets. With literally trillions of dollars in money and credit floating around the world, there is simply too much at stake to allow the natural forces of chance and coincidence to interfere with the plans and dealings of the world's financial controllers.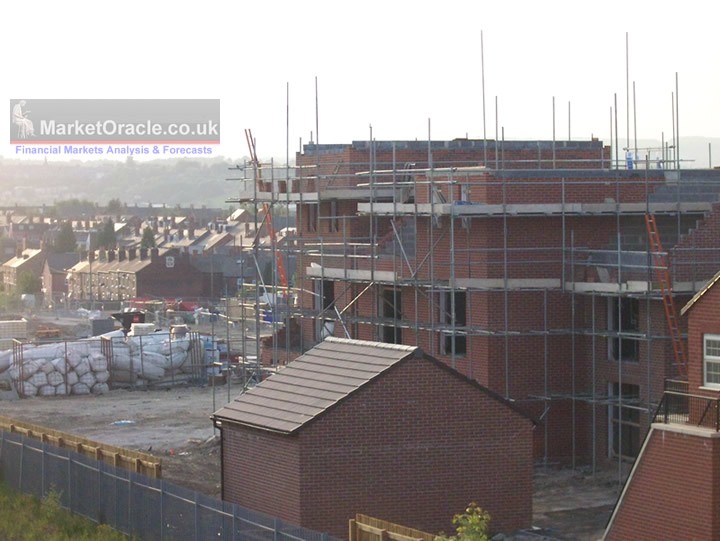 Read full article...

Read full article...
---

Wednesday, February 07, 2007
The American people appear to be oblivious to the economic hurricane which is expected to touchdown in late 2007. That's when $1 trillion in ARMs (Adjustable Rate Mortgages) will "reset" triggering a massive increase in foreclosures and plunging the country into a deep recession. If energy costs continue to rise at the same time or if the dollar loses more ground, we may be rooting around in the backyard garden-plot looking for passed-over spuds and radishes.
"The Fed, in effect, has become a serial bubble blower." Stephen Roach, chief economist, Morgan Stanley
"This is the biggest housing slump in the last 4 or 5 decades: every housing indicator is in free fall, including now housing prices." Economist Roubini Nouriel, Dow Jones, 23 August 2006

Read full article...

Read full article...
---

Sunday, February 04, 2007
The Fed should have tightened earlier to avoid a festering of the housing bubble early on. The Fed is facing a nightmare now: the recession will come and easing will not prevent it." Nouriel Roubini, "Fed Holds Interest Rates Steady as Slowdown Outweighs Inflation", Wall Street Journal
I'm really baffled by the e-mails I've been getting lately. A lot people have been blasting my predictions that the housing bubble will burst in 2007 and trigger a deep and painful recession. They point to the Commerce Dept's recent report that "new home sales rose 4.8% in December after 7.4% increase in November."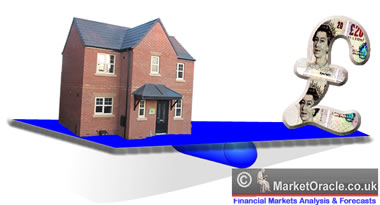 Read full article...

Read full article...
---