Analysis Topic: Currency Market Analysis
The analysis published under this topic are as follows.

Thursday, November 22, 2007

The competing currency wars are beginning to escalate. Since 2002 the battles have certainly shown signs of economic damage. But they are really heating up. The winners are difficult to define. The losers are all nations involved. The important viewpoint is to identify which nations and economies will lose relatively less, and how they manage the warfare so as to gain an advantage over rival nations. The losers are clear. They are the United States and all nations which hang on with their tight US$ peg for political reasons. It is difficult to identify China (plus Hong Kong ) and Arab oil exporters as uniform winners when their economies are suffering some blatant distortions of their own.
Read full article...

Read full article...
---

Saturday, November 17, 2007

Dollar falls to all-time low against the Euro"
"Canadian dollar hits all-time high versus US counterpart"
"Australian dollar at multi-year high"
"British Pound crosses $2 threshold"
These are just some of the headlines that have emerged during the past year concerning the ails of the US Dollar. There have been hundreds, perhaps thousands of explanations for why this is a good or bad thing. Thousands more questions asked, but never answered. At the end of the day though, it is really about our old friend: The law of Supply and Demand.
Read full article...

Read full article...
---

Friday, November 16, 2007

Jack Crooks writes: I'm in Las Vegas for the Traders' Expo right now, where I'm going to teach a group of investors how to cash in on currencies. Today, I want to share with you what I'm going to tell them here in Sin City ...
It's Five O'Clock in the Morning and the Markets Are Drunk on House Money
Read full article...

Read full article...
---

Thursday, November 15, 2007

In the last several weeks, tremendous movement and change has occurred in foreign currencies. Almost all foreign currencies have made multi-year highs against the crippled US Dollar. The United States suffers from wretched finances and a banking system teetering on seizures. In progress is the gradual dismantling of large tinkertoy structures within its vast network of bond risk management. Its entire business of structured finance is under siege and revaluation.
The banking & bond woes cannot be blamed on just the subprime mortgages, those mispriced collections of slime used in considerable export to those very friendly parties who supply the necessary $2.1 billion in daily US capital. No, the USDollar can be identified as a 'subprime currency' slowly enduring recognition as such. The buck is badly mispriced, offering a yield under half of the true price inflation rate of 10.4%, falsely rated as 'AAA' under coercion, supported by broad statistical lies, exported widely to foreign institutions, and wrecking havoc in economies who peg their currencies to the US$. How shallow can any denial be?
Read full article...

Read full article...
---

Monday, November 12, 2007
For once it wasn't just the Dollar that took a beating last Friday as the British pound fell sharply against the Yen, Euro, Swiss Franc and even the Greenback itself. The fall was all the more telling given the general mauling the dollar took last week against a whole host of currencies. Before Friday's pullback the Dollar hit a 26 year low against Sterling.
Read full article...

Read full article...
---

Friday, November 09, 2007

Bernanke's larger than expected 50 bps cut on September 18 helped spark a sell off in the U.S. dollar. A deteriorating outlook for the U.S. economy and another Fed rate cut on October 31 accelerated the dollar's decline. Fear has taken over in November…
It is not surprising that against this backdrop talk about how wonderful a weaker dollar is for America has nearly vanished. As a quick example, head of currency research at Morgan Stanley, Stephen Jen, was claiming a few weeks ago that although the dollar may weaken further, "…investors should keep in mind that the dollar is undervalued and ready to appreciate as soon as the economy regains traction." The most recent sell off in the dollar now has Mr. Jen rattled, not to mention many others:
Read full article...

Read full article...
---

Friday, November 09, 2007

THE FRENCH PRESIDENT was in Washington this week, speaking to Congress en Français and telling the United States to stop dumping Dollars and risking a global financial crisis.
Ooh la la! Sounds just like old times...
Read full article...

Read full article...
---

Friday, November 09, 2007

Jack Crooks writes:China is getting very good at controlling currency values, and not just their own. While it's no secret they've been artificially suppressing the value of the Chinese yuan, they're now pushing down the value of the U.S. dollar, too!
The implications for the currency markets are huge. Most importantly, this development propelled the yen much higher, and I expect the momentum to continue building. Here's the scoop ...
Read full article...

Read full article...
---

Thursday, November 08, 2007

The public and investment community continues to be bombarded with denials as to the importance of the seemingly endless slide in the US Dollar, along with curiously shallow commentary that the US $ slide seems overdone. The US$ exchange rates could justify a 50% decline from here, out of sheer principle, not based upon the relative price of milk cartons or taxi rides. The comprehension of the gold breakout signal seems equally misunderstood and minimized. To be clear, the people have begun to sense with alarm the nature of the energy cost problem, but do not detect its weak currency roots.
Read full article...

Read full article...
---

Thursday, November 08, 2007

Larry Edelson writes: Your cash — whether it's in money markets, bonds, or hidden under your mattress — is quickly becoming trash.
You see, just as I've been predicting all along, the Fed continues to flood the market with unbacked paper dollars. The latest: An injection of $41 billion, the day after the Fed cut interest rates last week.
Read full article...

Read full article...
---

Wednesday, November 07, 2007

The US Dollar slumped sharply to new lows against major currencies which included falling to $2.10 to the British Pound. The latest sell off was attributed to comments by a chinease official who suggested that China should look to transfer its over $1.4 trillion of forex reserves to 'stronger' currencies. "We will favour stronger currencies over weaker ones, and will readjust accordingly," said Cheng Siwei, vice chairman of the National People's Congress.
Read full article...

Read full article...
---

Monday, November 05, 2007
The Dollar again grabbed the headlines last week as it hit all time lows against the Euro and levels not seen in generations against the Pound & Canadian Dollar.
Read full article...

Read full article...
---

Tuesday, October 30, 2007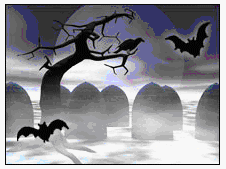 The story of Halloween goes back over 2000 years to the ancient Celts. Druidic priests regarded October 31st as the end of the year. Not only was it their day for celebrating the year's harvest, but also a festival for honoring the dead. In order to appease the wandering spirits that they believed roamed at night, the Celtic priests made fires in which they burned sacrifices, made charms, and cast spells.
Read full article...

Read full article...
---

Monday, October 29, 2007

In trying to resolve the basic issue of where prices go from here, we have to balance short-term market momentum against the increasing drag of economic reality and we have to weigh the price enhancing effects of inflationary monetary policy and deliberate currency neglect against the price depressive ones of a meaningful frustration of current entrepreneurial assumptions. We then have to grope towards some tentative conclusions on the vexed issue of whether the cycle in Asia (and, indeed, in Continental Europe) has achieved sufficient automotive power for it to ride out any more serious abatement of Atlantic Rim over-demand.
Read full article...

Read full article...
---

Sunday, October 28, 2007

You Want to Know Why You Feel Like You are Struggling Financially?
Because the U.S. Dollar Has Just Been Devalued by a Third Over the Past Five Years.
And more devaluation is coming. Perhaps another 50 percent. The markets are convinced that the Fed is going to drop rates again on Halloween by another half percentage point. This means hyperinflation, and all markets moved accordingly Friday. The Dollar hit a new low, at 77.00, and is worth 53 percent of what a Euro is worth.
Read full article...

Read full article...
---

Friday, October 26, 2007

Jack Crooks writes: It's often been said that when the U.S. sneezes, economies around the world catch a cold.
But even as health warnings of a 'superbug' staph infection spread across the U.S., our weakened economy appears much less contagious to the outside world than it has in years past.
Read full article...

Read full article...
---

Sunday, October 21, 2007

Let me issue and control a nation's money supply, and I care not who makes its laws." (Mayer Amschel Rothschild, Founder of Rothschild Banking Dynasty)
Many prominent Americans such as Benjamin Franklin, Thomas Jefferson, and Andrew Jackson have argued and fought against the central banking polices used throughout Europe.
Read full article...

Read full article...
---

Friday, October 19, 2007

Jack Crooks writes: The finance ministers of six leading nations — Germany, France, Italy, Britain, Canada, and Japan — will meet with Treasury Secretary Henry Paulson in Washington today. And you can bet there's one topic they'll definitely want to discuss — the falling dollar.
How could they not? The dollar is as distressed as ever … the Canadian loonie is trading at multi-decade highs … and the euro has hit levels never before seen.
Read full article...

Read full article...
---

Thursday, October 18, 2007
The dollar is very weak in general today versus both the euro and even the yen, which could be a change of profile, as in a more generalized, global exodus out of the greenback that will get the attention of the G-7 monetary authorities. Be that as it may, today's up-gap in the CurrencyShares Japanese Yen Trust (NYSE: FXY) reflects yen strength as the currency heads for a test of the 114 Aug-Oct support line. Right now the dollar is trading at 115.60/65, and my work argues for downside continuation against the yen, which will lift the FXY over the 86.70 level on the way to 88.00 immediately thereafter.
Read full article...

Read full article...
---

Sunday, October 14, 2007

Jack Crooks writes: A rip current can suck even experienced ocean-goers out to sea. So it's no surprise that a weaker swimmer doesn't stand a chance amid such a powerful force.
Right now, the U.S. dollar is in a similar situation. The greenback has been caught up in a sea of fierce selling pressure. All it can do is flail out in the open waters, growing tired and weak. And even news that would normally be positive for the buck doesn't seem able to save it.
Read full article...

Read full article...
---